The insanely popular battle-royale open arena survival game, Fortnite, will soon be available to play on mobile devices. Developer, Epic Games, is currently working on making the game compatible with iOS devices first, before integrating Android devices. So you can pretty much ditch the consoles, Macs, and PCs.
Epic has confirmed in a statement that there will be no sacrifices made. "Console quality graphics and action…" will be brought to the devices. But that isn't to say that your phones won't be clocking in some extra work, or heating up a little during any given game for that matter.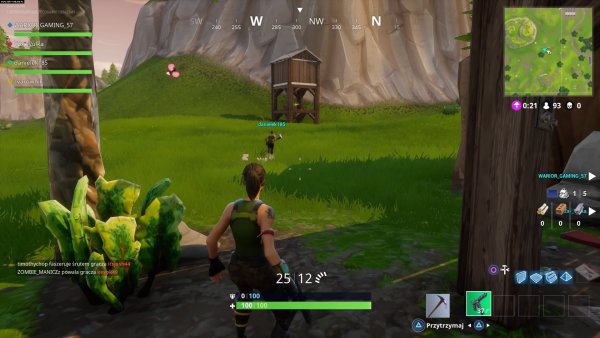 To further up the stakes, players will be given the opportunity to play cross-platform. This means someone accessing the game from a computer, Playstation, or Xbox will be able to enter games with mobile players. Which may be more than a little interesting, to say the least. Keyboard and mouse players traditionally having the upper hand when it comes to shooters due to a more direct control of weapons accuracy.
---
---
Battle-royale games have seen quite the increase of user participation recently. Games such as this and the worthy rival that is PlayerUnkown's Battlegrounds has amassed millions upon millions of players, stream views, and several highly-intensive, professional competitions. Fortnite alone has roughly three and a half million active players at this very moment. Something about being thrown into a fight to the deathwith ninety-nine other people is just extremely addictive, apparently.
Players can expect mobile to go live "… in the next few months…".
The invite list is now open for mobile testing on the official Fortnite site.