Playstation has presented the latest instalment of their Gran Turismo franchise with a bespoke virtual reality set-up, and it is quite the modern marvel to behold. Recently announced to receive an official co-sign from Formula One extraordinaire Lewis Hamilton, the game will also reportedly allow you to be mentored by a digital copy of Hamilton himself.
We were invited to an exclusive preview of the next-gen gaming experience last week at the Eastern Creek's World Time Attack Challenge, and there was delightful pageantry to accompany the momentous unveiling. Complete with souped up beasts of motors, tires smouldering around a stretch of track at 300km/h, and race manoeuvres executed with the sharpest of reaction times, it was truly a day of nitrous injected entertainment.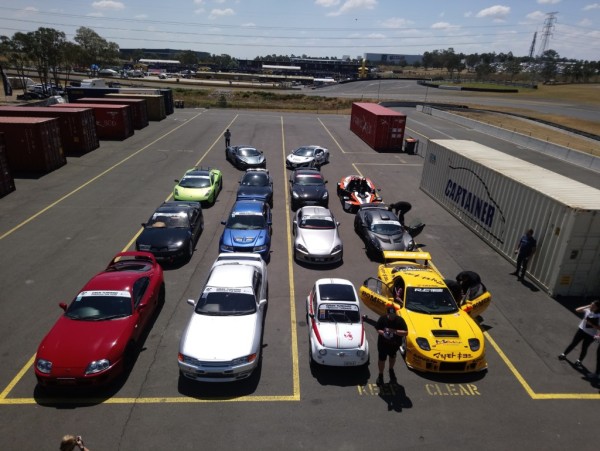 There are games that set the standard, and then there are those who exceed it. Gran Turismo's VR experience not only aligns with both categories in a strange paradoxical sense– it overtakes the competition completely, almost in an entirely different league. And a league that would prove difficult to keep up in, might I add. The mechanics have been augmented on more than a few counts, with hyper-realistic feedback from the wheel when you veered off-road, down to every bump of the gravel. The physics of it all are as responsive as an actual car cruising around the bend at speeds upwards of 150 kmph, adding to the user immersion. As for the resolution and motion-blurring, it exceeded that of previous VR racing game iterations, and I found myself feeling as if I could be motion sick due to the sheer authenticity of the moment.
---
---
Any previous suspicions I had about VR being a gimmicky industry fad like 3D to cinema had been years ago (post-Avatar of course) completely dissolved the micro-second my foot pressed down on that accelerate pedal. Unfortunately, because it was so realistic, any status I had as a liability on the road here in, boring old real life was only amplified in that 360 headset. You win some, you lose some. C'est la vie.
The blurring between lines of what is virtual and what is reality with Gran Turismo is not limited to the game, either. Along for the ride was none other than Matthew Simmons, graduate of the Nissan GT Academy. Simmons, a Brisbane local, was just a fan of the games prior to 2015. But after competing all the way to the top against legions of other gamers, and overcoming a series of challenges around the world, he became a professional race driver under the Nissan GT talent development program.
"It was so surreal," says Simmons. "I was just playing a game in my bedroom one day, then actually racing the next."
In 2016, Simmons competed in the Blancpain Endurance Series with Nissan GT Academy Team, RJN, driving a Nissan GT-R NISMO GT3. In 2017, he recorded his best international GT3 racing finish during the opening round of the 2017 Blancpain GT Endurance Cup at Monza, Italy. And it started with a console game.
With all this in mind, it's safe to say that Playstation has more than a few winners in multiple lanes. I'd tell you to keep your eyes out, but after what I've seen, you'll definitely be hearing about it, whether you like it or not.
https://www.youtube.com/watch?v=cUG5cUjcy8g
---
---
Gran Turismo Sport is set to release October 18th, available for purchase at multiple retail outlets and download as a Playstation exclusive.