In agreeing to do this NBA 2K22 review, I was prepared for the worst. It is no secret that the people who are most critical of each NBA 2K instalment are the ones that are first to return every year. Following an annual tradition of the same half-baked gameplay being churned out with a new number at the end of it, the criticisms made by their biggest fans have become all too familiar by now. I am happy to say that, while it is by no means a perfect game, NBA 2K22 is a massive departure from this same formula and a firm step forward in the right direction for the franchise.
While nostalgia plays an undeniable role in informing our takes on previous NBA 2K games (your favourite 2K is probably just the one you first started playing with your friends on), NBA 2K22 is definitely superior to the last few entries. While NBA 2K22 doesn't completely reinvent the wheel, what it gets right is very impressive. Though not without its flaws, developer Visual Concepts' latest iteration of the game feels like some of the routine criticisms have finally been heard, resulting in the best basketball game we have gotten in years.
Here is our full review of NBA 2K22 and all of its new features and game modes.
---
---
Gameplay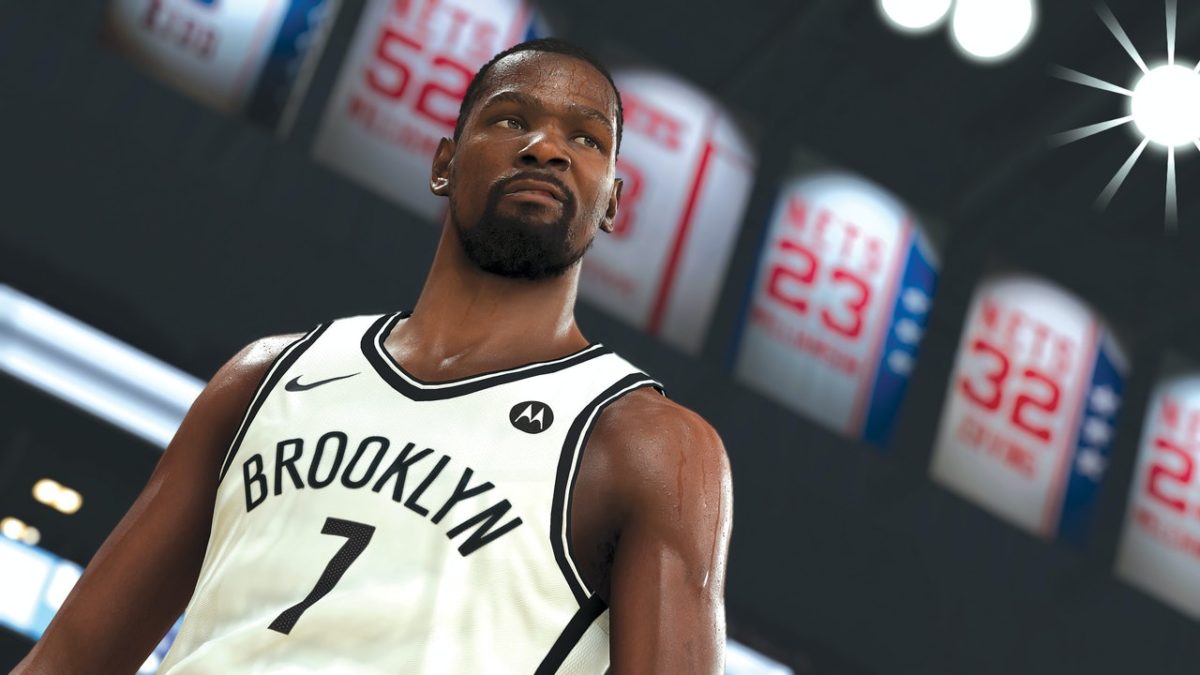 RELATED: Everything You Need To Know About 'NBA 2K22'
The first aspect of Visual Concepts' improved gameplay we can note in NBA 2K22 is that it feels markedly more skill-based than its predecessor. So far, there seems to be no more of the controller-shattering moments such as losing a game due to a last-second heave from one baseline to another, or the algorithm deciding that your critical uncontested 3 should not go in seemingly at random.
Due to the DualSense's haptic feedback, the gameplay on the defensive end of the court feels considerably more weighty here too. Backing down opponents and posting up results in pushback on the buttons you press or hold. Sometimes, your controller will even tighten up the shoulder buttons without your input when you switch to a player defending a more dominant opponent. Things like alley-oops and ball-handling also require much greater timing and skill than they ever have before, with a whole bunch of new signature dribble moves available to play with.
Within the gameplay, the defensive AI is shown to be pretty ruthless. The computer-based players move better and read most players easier to the point where it becomes nearly impossible to score on the court with All-Star difficulty on. It is unclear how the new shot contesting system really works, but the influx of new block animations is a lot of fun to deploy when on defence.
All of the new animations really elevate the gameplay overall. Today's stars feel distinctly like themselves; Luka Dončić distinctly moves on offence as Luka Dončić does in real life, and not just some generic point guard. These novel changes help make NBA 2K22 feel like a new game and one that is perfect to welcome in Next Gen.
My first impressions of the new shot meter were pretty negative. When I first opened the game and saw it, I thought it looked really stupid and way too large. I have begun to get used to it after playing with it more, as is customary with all of these games based on a sport, and have come to see the merit in a larger shot meter. For starters, it gets smaller as your player is more fatigued, which is an interesting take on that element of basketball from within the gameplay. The ability to customise the animation for when you "green" a shot is also a welcome addition to the franchise's first Next Gen game.
RELATED: $10,000 Is Up For Grabs In This Month's NBA 2K21 ANZ Tournament
---
---
Presentation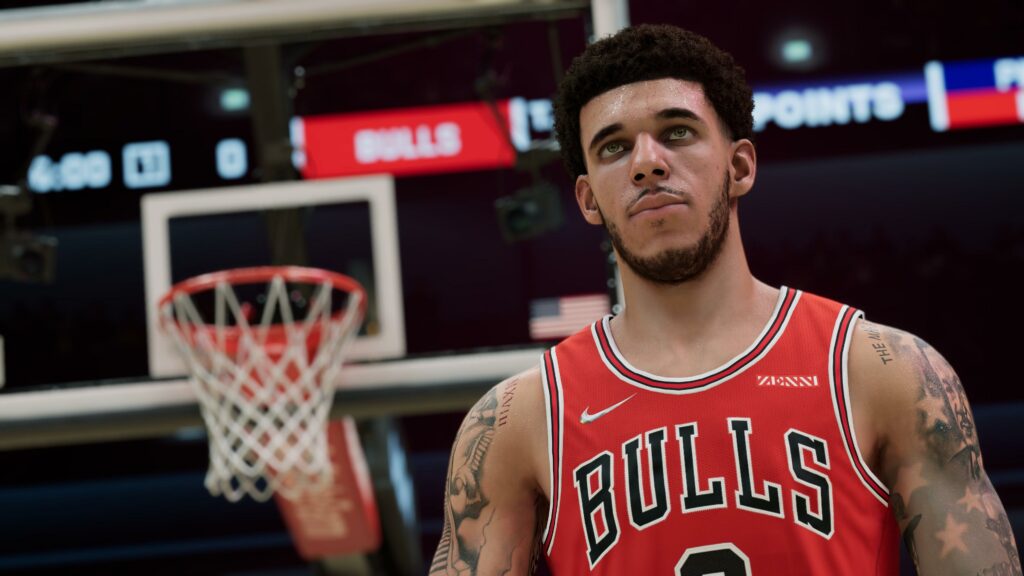 A recurring joke among NBA 2K fans is that the only thing the developers add every year is more sweat on the players' faces. While there is undeniably more of that glorious Sweat™ on offer here, the character models are by far the most realistic to date.
The graphics seen on Next Gen consoles (Playstation 5 and Xbox Series X) are certainly impressive, though when the players are talking to sideline reporter David Aldridge between quarters, it quickly falls into uncanny valley territory. That might sound like a cheap shot, considering this has always been the case and everyone skips these scenes anyway, but there is something to be said about those rubber latex skin covering robots with their weird lip-sync issues and dead eyes that show no remorse.
While the agonising pain of NBA 2K loading times has carried over from Current Gen to Next Gen, the artwork and layout of NBA 2K22 do in part redeem this. Charly Palmer's mural of Luka Dončić graces an elegant home screen design, sliding through the menus just feels so sleek and clean.
The matches themselves are getting pretty bloody close to replicating their real NBA counterparts on the court. The move to add the voices of each team's local Public Address announcers (as well as some of yesterday's legends, such as Tommy Edwards, who was behind that iconic Chicago Bulls introduction) really adds to each game in the NBA and WNBA environments. NBA 2K22 has given us the authentic teams beloved by the basketball world.
Of course, one improvement that still could be made sits with the crowds. Though there is an improvement – having a fan in the crowd give you a high-five after you score a 3-pointer is an impressive bit of interaction – the crowds still feel a little synthetic. Going forward, it would be cool if NBA 2K22 could have things like people moving in the aisles and other animations that make them feel more than the same crowd we have seen in the game for years now.
Game Modes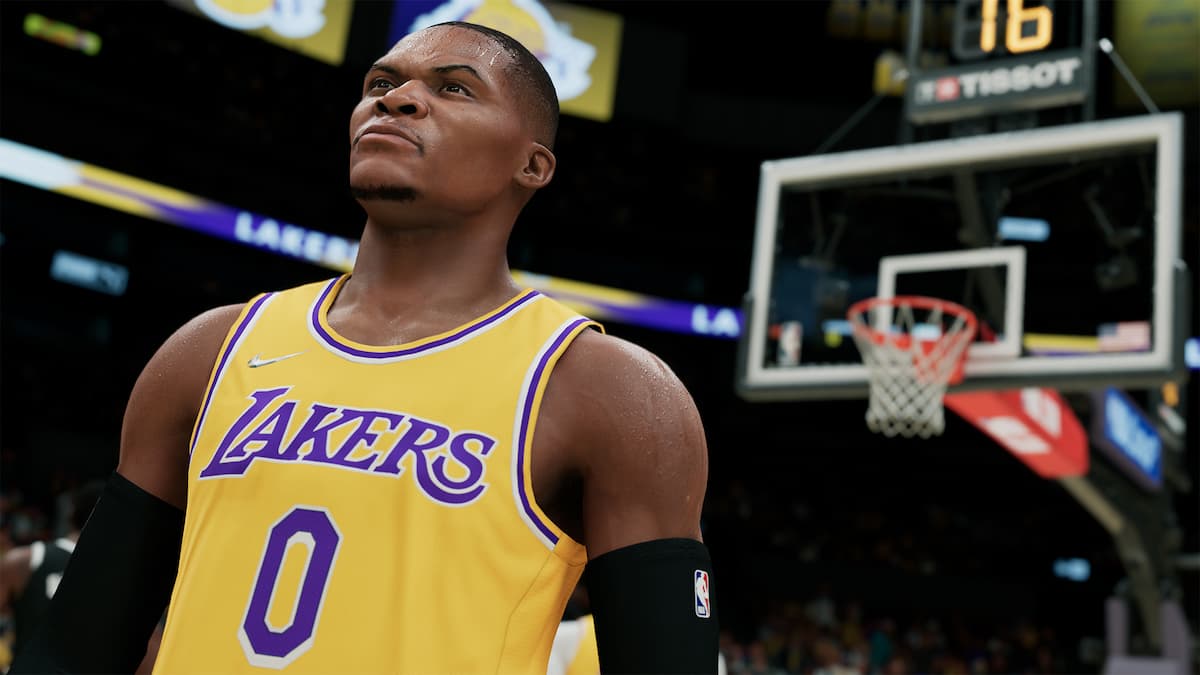 NBA 2K22 has a series of various modes on offer, many will be familiar to returning players. You have your standard My NBA, My CAREER, and My TEAM – which will likely draw most of the attention of any hardcore out there – but there is also a slew of minor new features like pick-up games and exhibition matches, that wasn't on offer previously.
For Next Gen consoles, the My CAREER story mode is played out in The City, rather than The Neighbourhood. Here, the game makes The City act as a hub for various activities your My PLAYER can encounter. With a lot of RPG elements, with a large focus on non-basketball things like apartments and the look of your player, it almost feels like NBA 2K22 is transformed into this open-world MMO, complete with quests and NPCs. You see other players walk around and play hoops together, and jumping in and out of pick-up games is seamless. You can even fast travel within the world to your player's apartment.
Many have complained that The City makes the new My CAREER feel bloated and a little inconvenient. While it is true that the story has more elements than it has in previous years, so far it doesn't feel like the intricacies of The City have been to the game's detriment. Having to make the decision to either go to college, play in the G-League, or go straight for the NBA Draft, might not let you experience a straightforward story, but makes the game way more personal. You can expect to see everything that a player on their pro journey would experience (e.g. brands, branding, and contracts) as well as some stuff they probably don't (e.g. the weird skateboarding, the weight-lifting mini-games at the gym) on their personal rise. Of all of the modes in NBA 2K22, My CAREER was probably the one I played the most before giving this review.
---
---
Meanwhile, if you are willing to spend a mortgage to play this mode, My TEAM returns and gives players the same experience they've been having in previous entries with the collectible cards and booster pack rewards to build your own dream team. The new draft mode here also shows quite a lot of promise.
My Team also has a new card-grading feature to play, much like the PSA card-grading that happens in real life, where people can get their cards reviewed so they can sell for higher prices. The same thing happens in MyTeam, and it's a nice feature for fans who are into trading sports cards. My TEAM progress is also now able to be synchronised across different consoles of the same family, so players can continue to build their dream team after making the upgrade.
As for My NBA and My WNBA, the game does not seem to significantly differ from what we know from previous versions but has made some strides in terms of customisation options. You can still act as a powerful executive and test their management skills with the addition of custom logos, community uploaded options, and a plethora of settings to adjust your level of control. So far been much more impressed with what I have seen out of Franchise Mode compared to The W mode which, in its infancy, seems like it still has a long way to go.
It is also worth noting that the seasonal content of the game offers very exciting features. Each season brings new and interesting rewards and features every six weeks, sure to keep people playing this basketball game up until it is time to turn in for NBA 2K23.
The Verdict: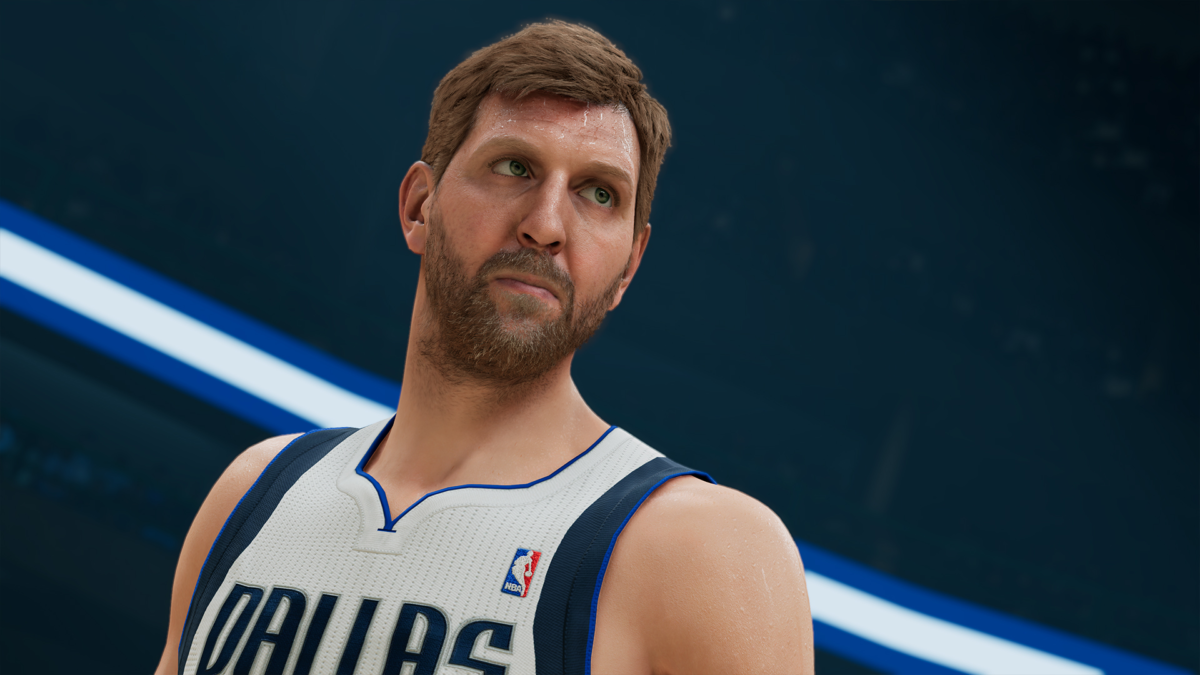 The short version of this NBA 2K22 review is that the game is familiar, but with a lot of newly added flair. While it would be untrue to suggest that NBA 2K has fully realised the potential of virtual basketball gameplay, it is their first real step towards doing so in a while.
Since its September 10 release date, Next Gen players have experienced the improved gameplay and game modes NBA 2K22 has to offer. Playing in The City and being able to start your own pro journey was a personal highlight. The game replicates many aspects of NBA basketball that players might not be anticipating.
For the intersecting gaming and basketball fans, this year's game shouldn't be skipped. Though, if possible, getting your hands on Next Gen versions (Playstation 5 and Xbox Series X) of the game would really add to the overall experience given the top-tier NBA features on offer. With this massive jump in quality from the game we got last year, we can hopefully expect an even more impressive basketball game next year.
You can click below to get your copy of the game on your desired platform.
---
---