Close to a decade since The Office aired its final episode, the cultural fascination surrounding the American adaptation of the UK mockumentary hasn't really waned. On the contrary. From tired dating app bios to Spotify, the related collaborations/crossovers and fandom alike have remained strong. But 2022 will mark a very special milestone for the hit sitcom: the arrival of an official LEGO x The Office set.
To call this the ultimate collector's item would be the understatement of the century. With 1,164 pieces, this incredibly detailed replica of the Dunder Mifflin Paper Company's Scranton office doesn't just include everyone's favourite pencil pushers. It even features distinct references to some of the show's greatest moments from all nine seasons.
RELATED: 'The Office' Reboot Has Been Greenlit By NBC
---
---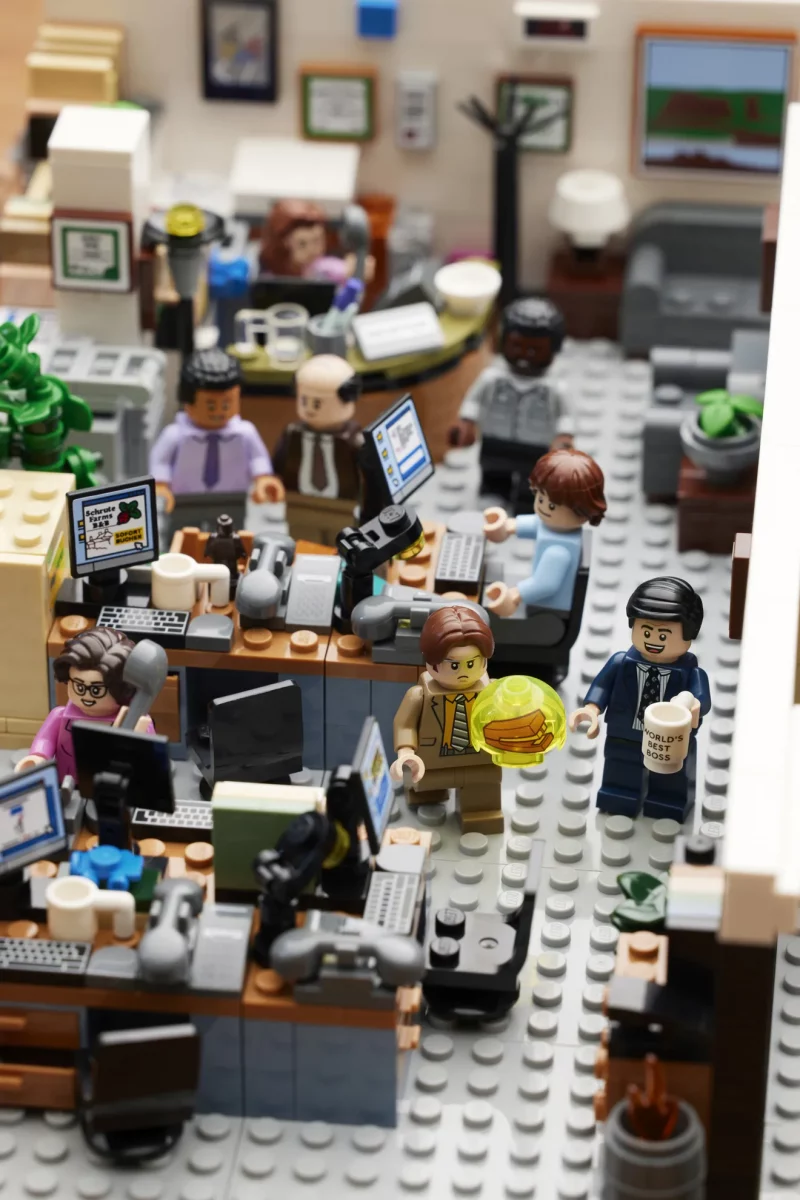 Dwight's stapler encased in jello… Michaele's "World's Best Boss" mug… Pam's watercolour painting of the building… a fax from Future Dwight/Jim about the "poisoned coffee"… Kevin's spilled chilli — it's a hardcore fan's delight.
Here's an outline of what you can expect from The Office set courtesy of LEGO…
15 mini-figures of the main characters: Michael, Dwight, Jim, Pam, Ryan, Angela, Oscar, Kevin, Stanley, Kelly, Phyllis, Meredith, Creed, Toby, Darryl, plus a LEGO figure of Garbage the Cat**
12 of the mini-figures have two facial expressions: turn the heads around to display different emotions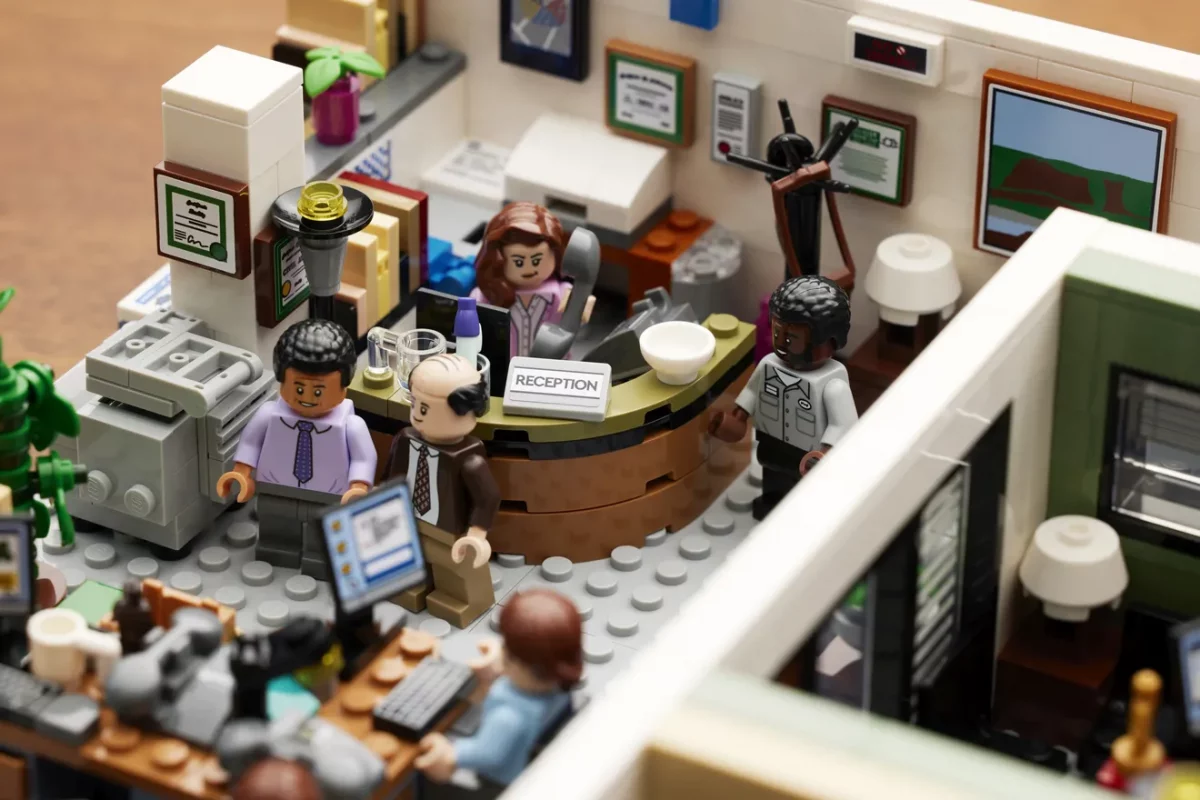 Authentic layout: build the reception area, Michael's office (which slides out for display on its own), Jim and Dwight's desk island, Phyllis and Stanley's desk island, the conference room
Accessory elements inspired by classic scenes: including Jim's teapot, letter, and engagement ring for Pam, Michael's screenplay, Dwight's hidden weapons, Kevin's pot of chilli, Stanley's pretzel, a stapler in gelatine
**Note: despite their prominence in the later seasons, Andy, Erin, and Nellie appear to be missing… additional add-ons further down the road, perhaps?
The LEGO x The Office set is now available for pre-order. Interested parties are looking at a price tag of $179.99 — find out more below.