As Heat 2 prepares to shelves – yes, you read that correctly – there's been plenty of talk about a) whether we'll finally receive a film sequel to the iconic crime drama, and b) what that would actually resemble. While both talking points still have a massive question mark hovering over their heads, if Al Pacino had his way, the screen adaptation of Heat 2 would star none other than Timothee Chalamet.
"Timothee Chalamet," Al Pacino responded when asked who should portray the younger version of his character, LAPD Lieutenant Dectevice Vincent Hanna, in Heat 2 during a 25th anniversary Q&A panel hosted at Manhattan's United Palace Theatre; which also featured co-star Robert De Niro and veteran producer Art Linson.
"I mean, he's a wonderful actor. Great looks."

---

---
RELATED: 'Heat 2' Is Arriving This Year (Just Not How You Expected)
For context, the forthcoming print instalment penned by the film director Michael Mann and celebrated thriller author Meg Gardiner has a prequel-sequel narrative structure a la The Godfather Part II; expanding on the iconic characters we fell in love with almost three decades ago from Pacino's Vincent Hanna to master thieves Neil McCauley (Robert De Niro) and Chris Shiherlis (Val Kilmer).
Heat 2 picks up immediately after the events of the original film, with the timeline jumping between six years preceding the heist where [SPOILERS] it all went south, and the years immediately following said heist. That's where the opportunity for a rising star such as Chalamet to step up and take on a legacy role comes in. Which would effectively mark his third legacy role after Paul Atreides in Denis Villeneuve's Dune and Willy Wonka in Paul King's upcoming Charlies & The Chocolate Factory prequel.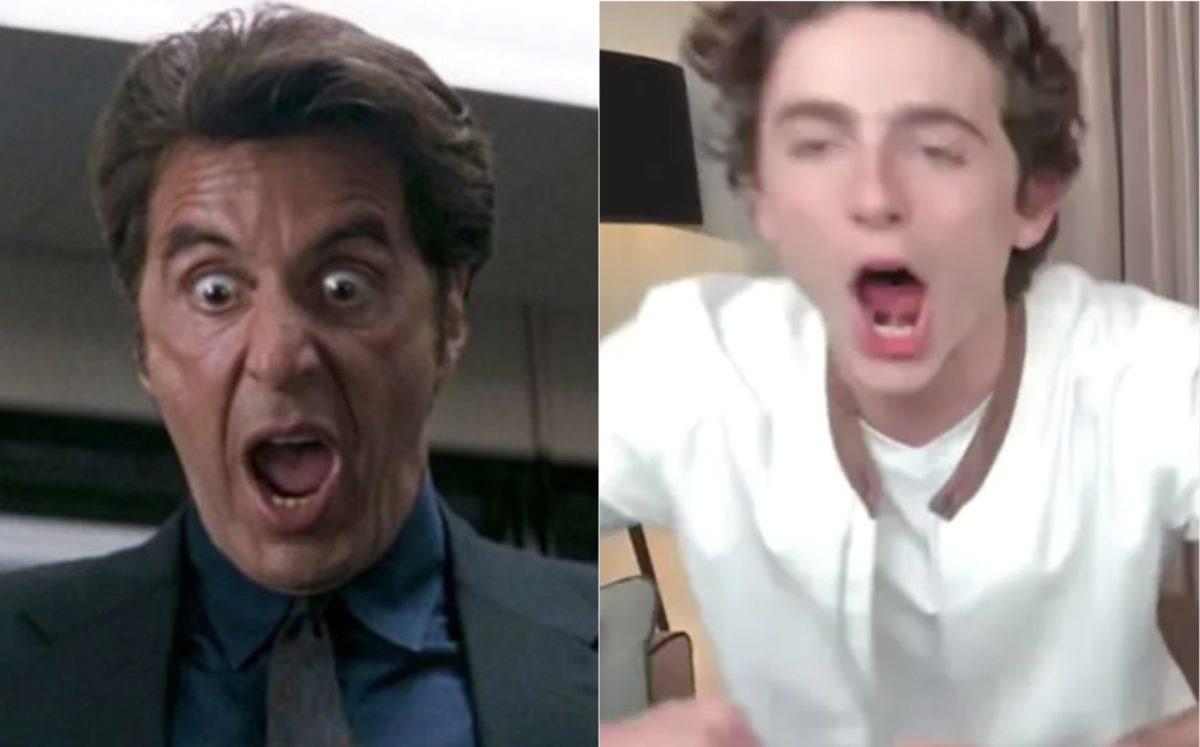 "Heat 2 explores the dangerous workings of international criminal organisations with full-blooded portraits of its male and female inhabitants," Mike Fleming Jr of Deadline previously explained.
"A key is a deep dive into the life of Vincent Hanna (portrayed by Al Pacino on screens), six years earlier in Chicago, and signature cases that honed his skills. It includes the failing of his earlier marriage… the effects of his Marine Corps service in Vietnam…"
"And conflicts within the Chicago PD where he discovers his life's calling: the pursuit of armed and dangerous felons into the dark and wild places that would doom his marriage in Heat. In Chicago, that included the hunt for a particularly vicious crime crew."
RELATED: 'Heat' Director Michael Mann Is (Finally) Making His Ferrari Movie
---
---
So how far off are we from seeing Heat receive the Top Gun: Maverick treatment? Back in 2020, Michae Mann alluded to the possibility of something a little more visual coming soon in vague-yet-promising fashion.
"We're on it, and I'm putting time into [the novel] and a screenplay I can't tell you about… I absolutely want to make a movie of the Heat prequel."
Let's just pray we're not in for any more Irishman-style VFX shenanigans which – I think everyone can agree – should never see the light of day again. Ever.
Heat 2: The Novel will officially be available to read from August 18th of 2022. Stay tuned for details on Heat 2: The Movie potentially starring Timothee Chalamet.