Not that anyone could ever replace Patrick Swayze as the iconic PhD-educated bouncer James Dalton in a Road House reboot or otherwise, but I suppose if it had to be anyone… why not Jake Gyllenhaal?
Yes, another classic flick is on track to receive a 21st-century refresh, this time at the hands of MGM / Amazon Prime Video, and with a positively stacked runsheet of names attached.
In addition to Jake Gyllenhaal himself, the Road House reboot features a cast that currently includes Billy Magnussen, Daniela Melchior, Gbemisola Ikumelo, Lukas Gage, Hannah Love Lanier, Travis Van Winkle, B.K. Cannon, Arturo Castro, Dominique Columbus, Beau Knapp, Bob Menery, and making his Hollywood screen debut: former two-division UFC champion Conor McGregor.
---
---
RELATED: Jake Gyllenhaal Locked & Loaded For Guy Ritchie's War Movie 'The Interpreter'
According to Deadline, here's what we're in for:
"The new take follows a former UFC fighter (Jake Gyllenhaal) who takes a job as a bouncer at a rough-and-tumble roadhouse in the Florida Keys, but soon discovers that not everything is what it seems in this tropical paradise. While exact details behind who Conor McGregor will be playing are unknown, sources made it clear he would be playing an original character and not himself in the project."
"Conor McGregor is very excited to expand his storied career to Hollywood and join with Jake Gyllenhaal in this reimagining of Road House – a beloved classic," said McGregor's own spokesperson.
"While fighting remains his top focus, this is the beginning of another successful venture in the McGregor empire. He is eager to get started filming."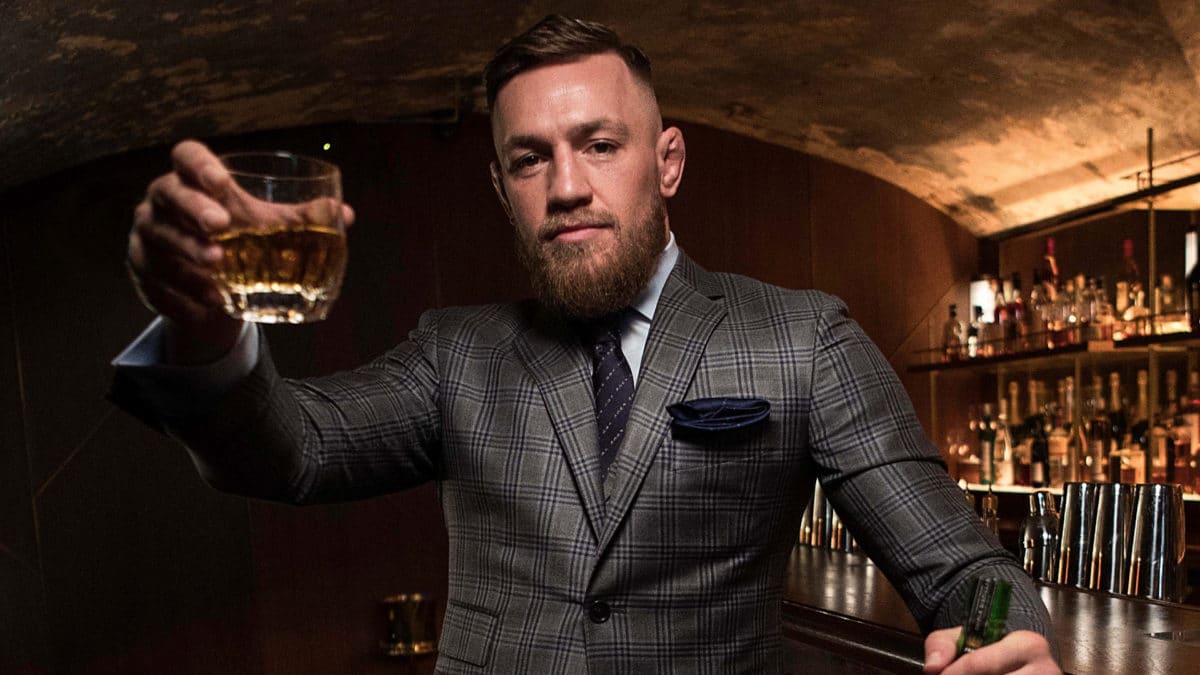 Last November, studio executives were already in "high priority" meetings to discuss rewrites for a previous draft accomplished by Anthony Bagarozzi (The Nice Guys) and Charles Mondry (Doc Savage). Since then, Doug Liman of The Bourne Trilogy, Edge of Tomorrow, and American Made fame has been tapped to direct. Joel Silver, on the other hand, is on board to produce via his company Silver Pictures, with JJ Hook, Alison Winter, and Aaron Auch serving as executive producers.
MGM / Amazon Prime Video's Road House reboot is scheduled to begin production in the Dominican Republic this month (release date TBA).
---
---
RELATED: 'Ambulance' Interview – A Chat With Michael Bay, Jake Gyllenhaal, & Yahya Abdul-Mateen II
Given the original film's disappointing direct-to-video sequel back in 2006 starring Johnathon Schaech as the son of Swayze's James Dalton, you'd think the studio would've learned its lesson. The legacy of Road House 2: Last Call, however, has done very little to slow this reboot's momentum.
In 2015, the trigger was almost pulled with another UFC legend turned WWE fixture, Ronda Rousey, locked in to star. As for the captain of this ship that never was, The Notebook and John Q director Nick Cassavetes was apparently loacked and loaded. Now, we're getting the real deal with Dana White's top earner.
For those of you who haven't made time for this quintessentially 80s bit of cinema – read: essential viewing – here's the official synopsis for the original Road House:
The Double Deuce is the meanest, loudest and rowdiest bar south of the Mason-Dixon Line... and Dalton (portrayed by Patrick Swayze) has been hired to clean it up. He might not look like much, but the PhD-educated bouncer proves he's more than capable - busting the heads of troublemakers and turning the roadhouse into a jumping hot-spot. But Dalton's romance with the gorgeous Dr Clay (portrayed by Kelly Lynch) puts him on the bad side of cutthroat local big shot Brad Wesley (portrayed by Ben Gazzara).
Stay tuned for further details on MGM / Amazon Prime Video's forthcoming Road House reboot starring Jake Gyllenhaal and Conor McGregor here.