At some point, every escalation must eventually hit a ceiling. And yet somehow, showrunner Eric Kripke has managed to consistently up the gross-out factor for Amazon Prime Video's The Boys adaptation. According to VFX supervisor and associate producer Stephen Fleet, The Boys season 4 will be no different.
"I think I just saw the most disgusting thing I have seen working in this business thus far," Stephen Fleet boldly tweeted, to which the show's official account jokingly replied: "Season 4, rated PG!!!"
RELATED: 'The Boys' Season 3 Trailer Was Flagged For Explicit Content 20 Million Times
Considering Kripke had the stones to depict Termite (Brett Geddes) crawling into the urethra of an erect penis last season — pre-cum and all — before the shrinking supe splattered his companion by accidentally bursting out as a full-sized man, one can only imagine what's in store.
"We just kind of go for it. As long as it helps flesh out the world or has a real point in the story, [Amazon Prime Video] tends to be really cool about it," Eric Kripke previously told the press (via IGN).
Here's everything else we know about The Boys season 4 (as well as the very first teaser trailer).
Everything We Know About The Boys Season 4 So Far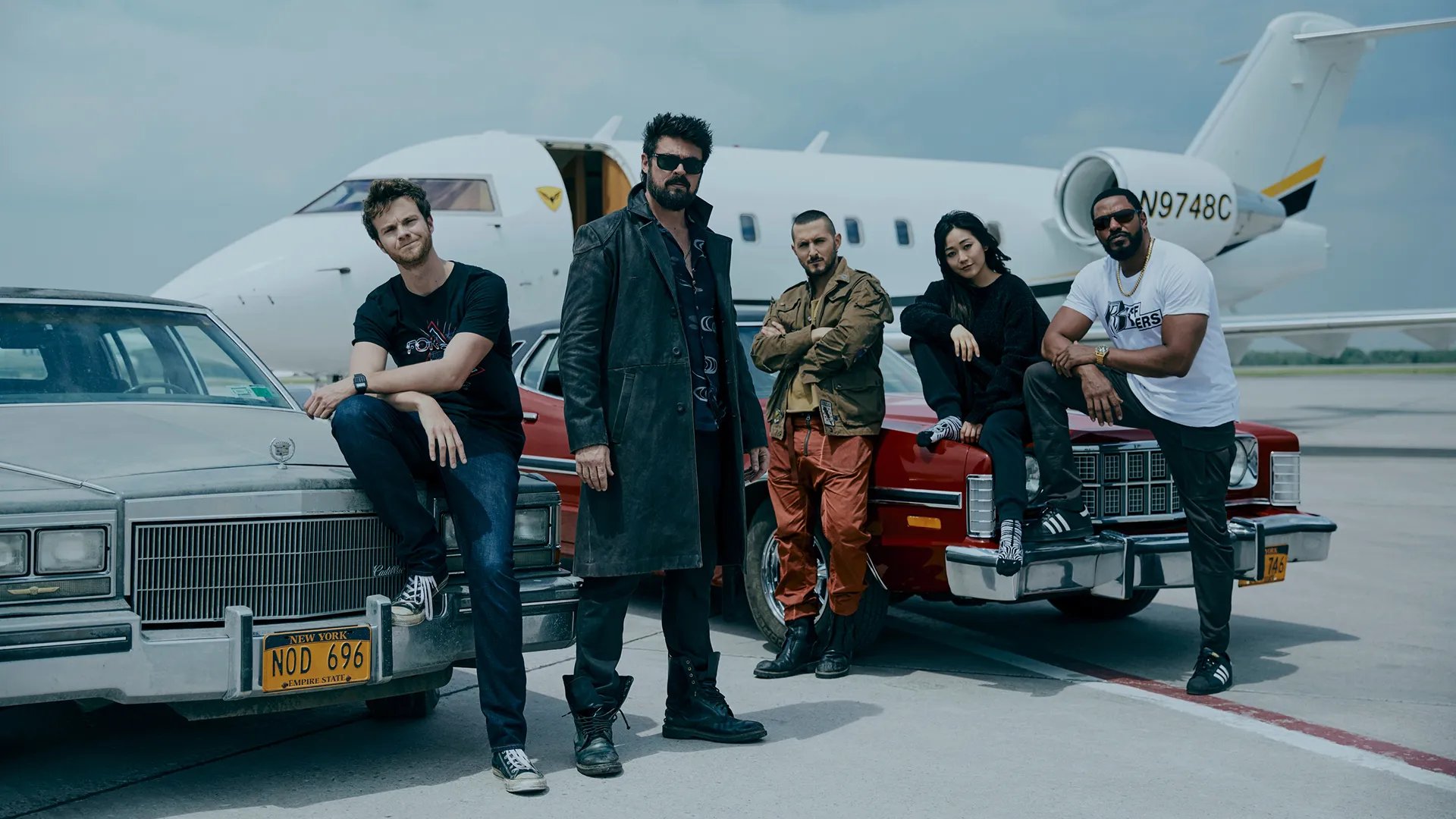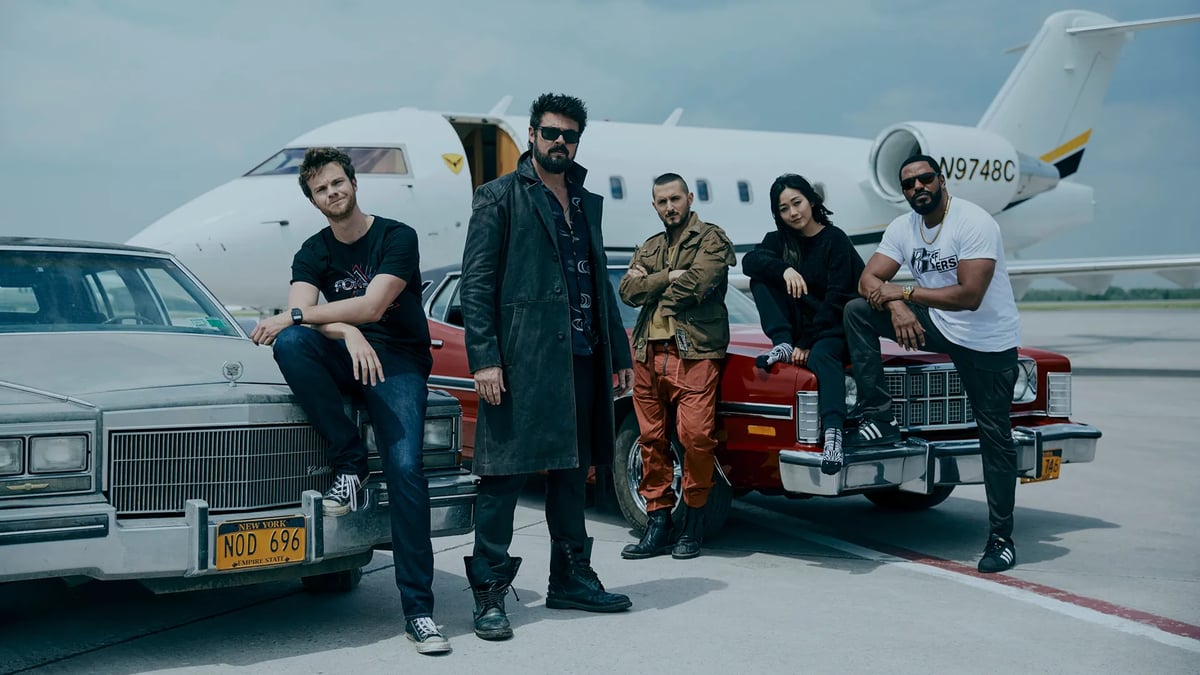 Has The Boys season 4 been confirmed?
On June 10th of 2022, Amazon officially renewed the series based on the comic book of the same name by Garth Ennis and Darick Robertson for a fourth season.
"From our first conversation with Eric Kripke and the creative team about season 3 of The Boys, we knew the show was continuing to get even bolder — an impressive feat considering the wild success of the Emmy-nominated second season," Vernon Sanders, Head of Global Television at Amazon Studios, said of the renewal.
"The Boys continues to push boundaries in storytelling while also being relentlessly entertaining and threading the needle on social satire that feels all too real. This stylised world of the series has incredible global reach and the viewership for opening weekend is proof of that."
"We are immensely proud of the cast and crew that has spawned a franchise for Prime Video, and we look forward to bringing more of The Boys to our customers."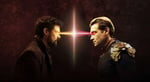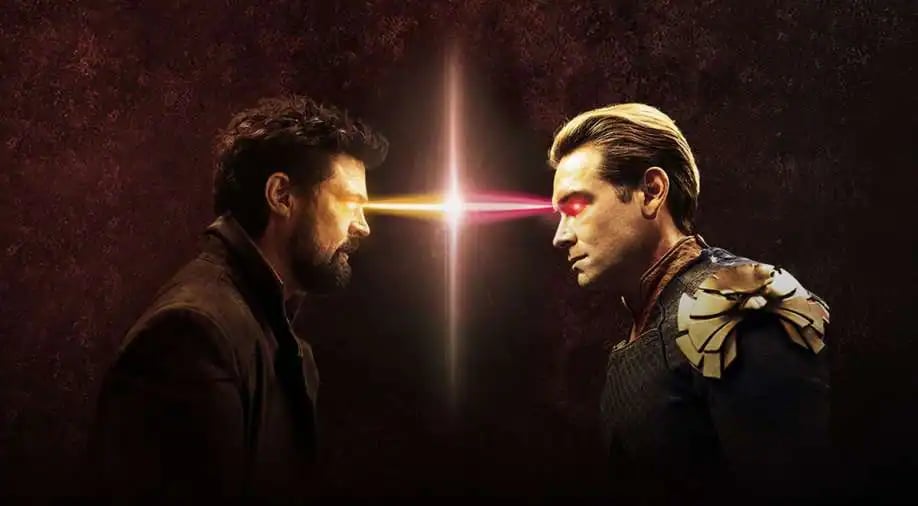 Sony Pictures Television President Jeff Frost & Co-President Jason Clodfelter added: "The Boys producers and cast have proven year after year that there is no bar they can't jump over. We are incredibly proud of this brilliant and subversive genre-bending series."
"Our relationship with Prime Video is much more than a partnership, it's more like extended family. Everyone here at Sony Pictures Television is thankful to join Prime Video and Eric Kripke for another successful season."
"Speaking for the cast and crew, we're so grateful to Sony, Amazon, and most of all the fans for embracing the show and allowing us to make more," Eric Kripke himself expressed via statement.
"We're thrilled to continue Butcher and the Boys' fight against Homelander and the Seven, as well as comment on the insane world we're living in. Also, this is the first time in history that exploding genitalia has led to further success."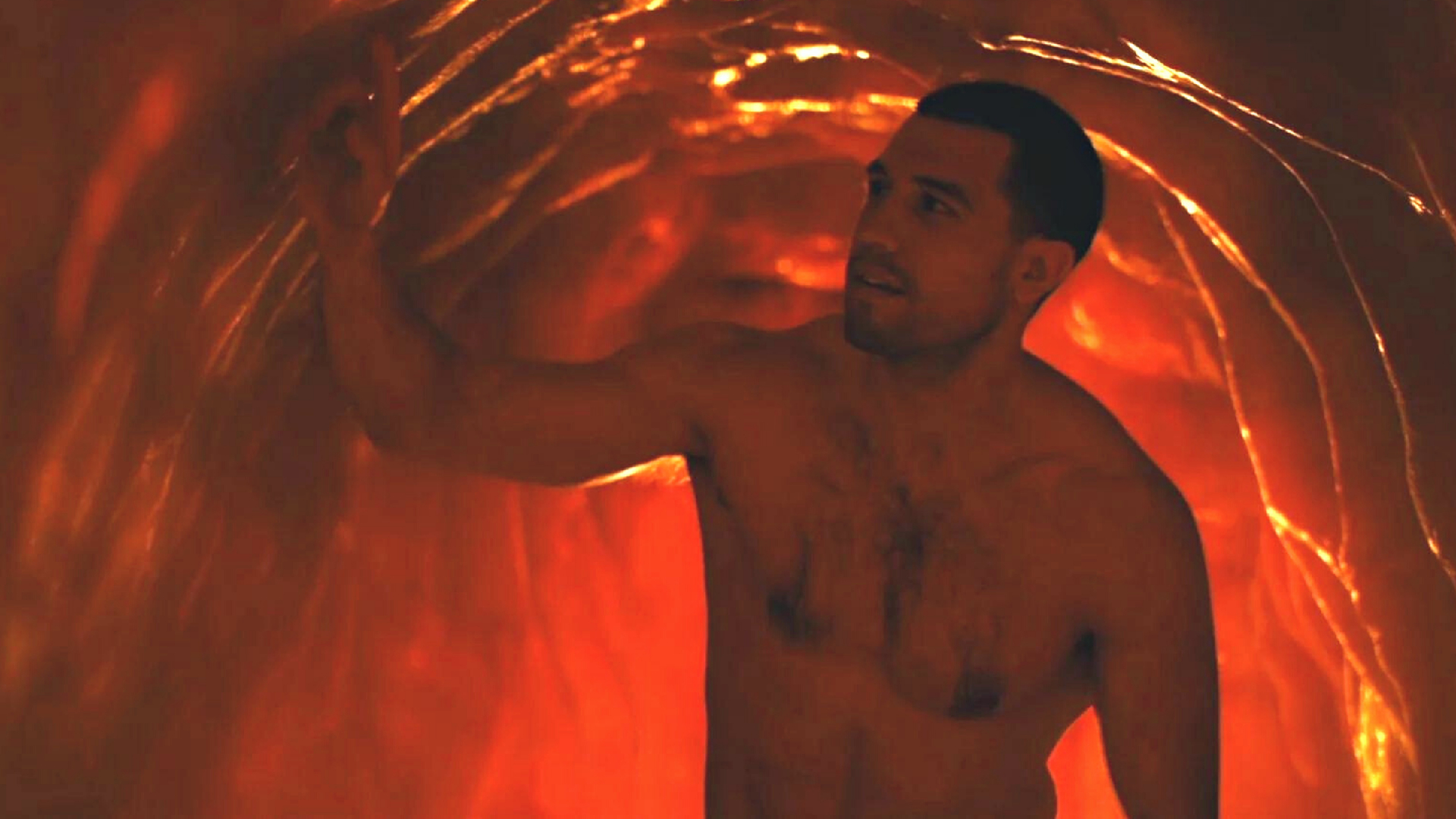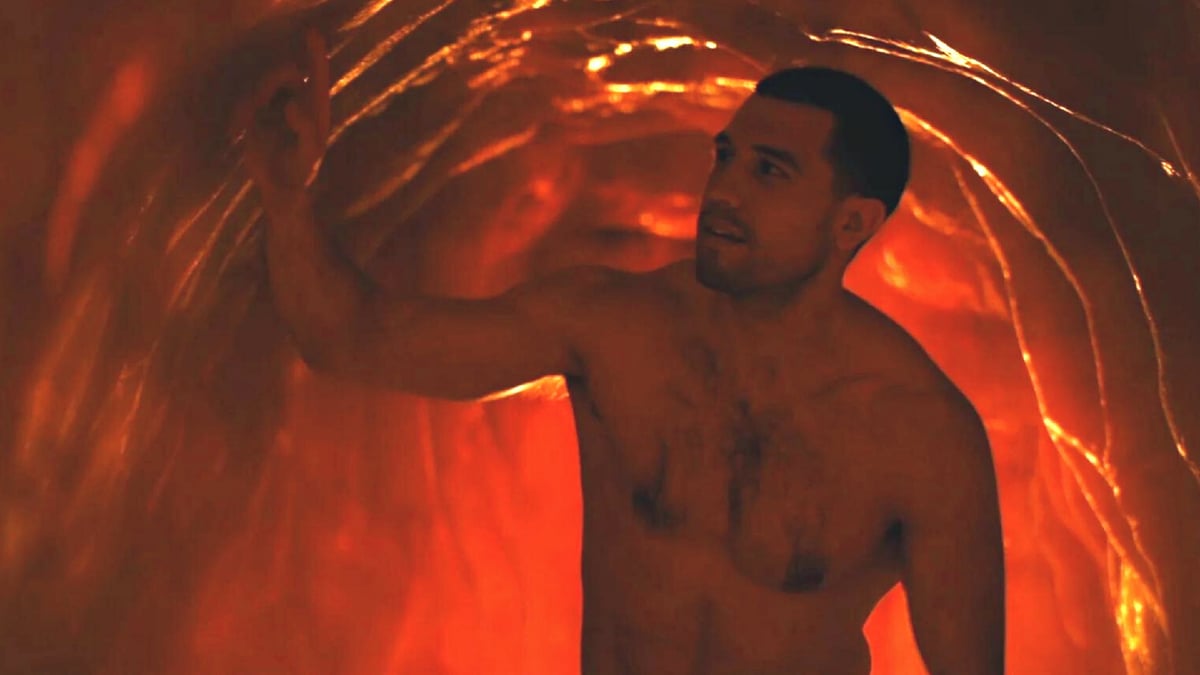 What will the fourth season of The Boys be about?
There are plenty of loose ends to tie after the conclusion of season 3 (and after the recent conclusion of spin-off series Gen V), but here are the main storylines The Boys season 4 will need to address:
Homelander & Ryan Butcher
Having successfully driven a wedge between Ryan (Cameron Crovetti) and Butcher (Karl Urban), Homelander (Antony Starr) now has free reign to mould the young, impressionable, potentially devastating supe in his own twisted image. A process that's already well underway, given the closing scenes of the season 3 finale.
Homelander & Soldier Boy
The reveal that Homelander is actually the biological son of both Soldier Boy (Jensen Ackles) and Vought was something we've only begun to explore. Initially, it seemed as though they were on track to team up for the worst. But the two maniacs can never seem to see eye to eye, Soldier Boy calling Homelander a "fucking disappointment." Yet. Who knows? Perhaps that'll change. Another physical showdown, however, needs to happen. Also, lest we forget, Soldier Boy is a walking nuke capable of de-powering superheroes.
Billy Butcher & Ryan Butcher
We anticipate considerable screentime will be dedicated to Butcher attempting to reconcile with the son of his deceased wife Becca (Shantel VanSanten) and pull him away from the dark side.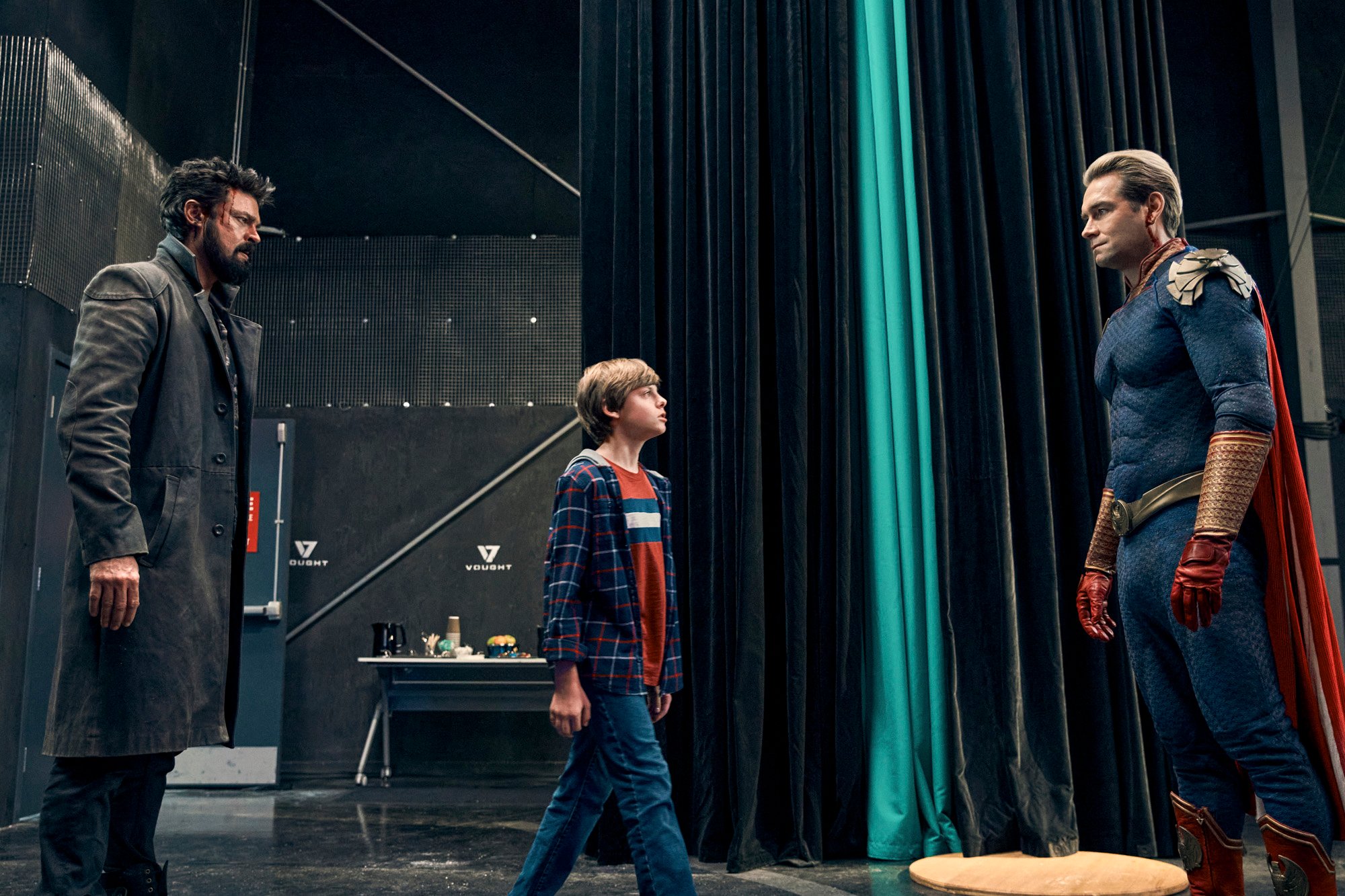 RELATED: 'Gen V' Season 2 Has Already Been Greenlit By Prime Video
Victoria Neuman's Vice President Campaign
A head-popping supe (Claudia Doumit) in the world's second-most powerful political position can't be good for anyone.
Billy Butcher's V24-Induced Terminal Illness
Due to his extensive use of V24 — which temporarily levelled the playing field vis-à-vis superhuman abilities — the countdown has officially begun for Butcher's death clock. I wonder if this is something regular Compound V can fix.
Hughie Campbell Continues To Power Up(?)
Hughie (Jack Quaid) tasted real power for the first time in his life thanks to V24 and he was a raging dick to everyone from his girlfriend and recent Boys recruit Annie / Starlight (Erin Moriarty) to a reformed and completely apologetic A-Train (Jessie T. Usher). Now that he's snapped out of it, maybe he can permanently power up with regular old Compound V to continue being a genuinely helpful member of the Boys.
Homelander Unchained
The truth is out about Homelander, and the shackles of having to maintain a clean public image on behalf of Vought have been broken. He's free to wreak havoc with a rabid legion of MAGA-esque supporters encouraging his every move. Dangerous doesn't even begin to cover it.
How will Gen V connect to The Boys season 4?
Prior to the Gen V finale, Eric Kripke had already noted that future episodes of The Boys will reference the college spin-off (formerly dubbed The Boys Presents: Varsity).
"There's definitely crossover, and we're doing our best to design a universe that sees some of the issues and storylines in season 3 handoff to the first season of Varsity," Kripke told Deadline.
"There's a presidential campaign happening in the background of that season and there's certain things that are happening at that school that are both in reaction to season 3 of The Boys."
"There's Soldier Boy, etcetera, but also some new storylines that are happening in that season of the spin-off that we have to pick up and take into season 4 of the show."
The showrunner added: "I give Kevin Feige a lot of credit because now that we're dipping our toe into trying to build a universe and trying to do it well I mean, the amount that you end up trying to not just telling the same mega story."
"And it's hard enough to keep one fucking show straight but to try to keep two shows straight, have them each be entertaining and their own animal but they still lock together like Voltron or something is a whole new layer of challenge that."
In other words, and as those of you keeping up have gathered by now, Gen V isn't just some separate property to milk the cash cow. It's a fully-fledged companion series that actually furthers the overall in-universe storyline.
[Gen V finale spoilers]
Throughout the debut season of Gen V, from Victoria Neuman and Lieutenant-Colonel Grace Mallory (Laila Robins) to that hilarious Soldier Boy scene, there have been appearances from major players of the main series. But this all paled in comparison to the intervention of Antony Starr's Homelander.
After attempting to stop Cate Dunlap (Maddie Phillips) and Sam Riordan (Asa Germann) from eradicating all humans, Marie Moreau (Jaz Sinclair), Jordan Li (London Thor / Derek Luh), Emma Meyer (Lizze Broadway), and Andre Anderson (Chance Perdomo) are subdued by Homelander and awaken in a cell without doors.
The Cate and Sam have also just freed The Woods patients and are hailed as heroes for "stopping" the Godolkin University massacre. Classic Vought media spin.
In the post-credits scene, a surprisingly healthy looking Butcher resurfaces to investigate The Woods before commenting: "What a bunch of cunts."
No doubt this will be addressed in the forthcoming instalment. And in Gen V season 2, which has only recently been greenlit for production.
Speaking with Variety, Eric Kripke noted the extremely contagious supe-targeted virus introduced in Gen V will be another important plot point in The Boys season 4.
Do we know The Boys season 4 cast members?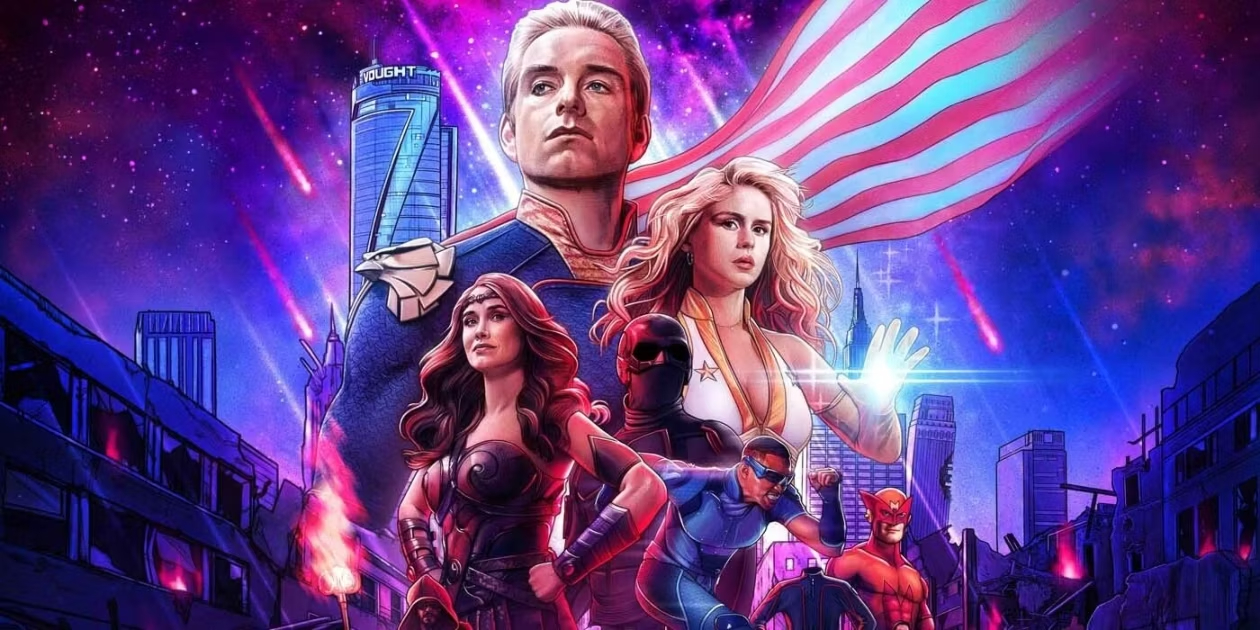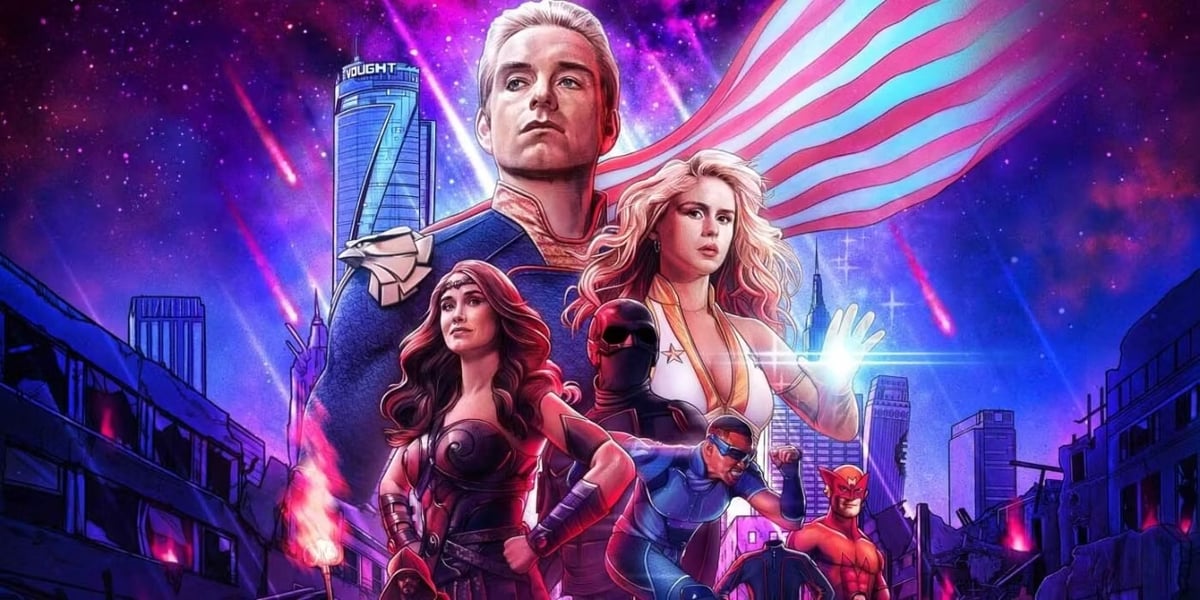 The entire main cast is set to return for The Boys season 4, sans Dominique McElligott as Maggie Shaw / Queen Maeve (at least beyond a possible guest star capacity):
Karl Urban as William "Billy" Butcher
Jack Quaid as Hugh "Hughie" Campbell Jr
Antony Starr as John / Homelander
Erin Moriarty as Annie January / Starlight
Jessie T. Usher as Reggie Franklin / A-Train
Chace Crawford as Kevin Moskowitz / The Deep
Tomer Capone as Serge / Frenchie
Karen Fukuhara as Kimiko Miyashiro / The Female
Nathan Mitchell as Earving / Black Noir / Black Noir 2.0
Colby Minifie as Ashley Barrett
Claudia Doumit as Victoria Neuman / Nadia
Giancarlo Esposito as Stan Edgar
Jensen Ackles as Ben / Soldier Boy
Cameron Crovetti as Ryan Bitcher / Homelander Jr
Simon Pegg is also once again making an appearance as Hugh Campbell Sr, joined by Rosemarie Dewitt (The Staircase) as Hughie's long-lost mother; with Laila Robins as Lieutenant-Colonel Grace Mallory.
Rob Benedict (Supernatural), Elliot Knight (Titans), and "superfan" slash serial Eric Kripke collaborator Jeffrey Dean Morgan (The Walking Dead) have also been added to the roster for undisclosed roles; while Susan Heyward (Powers) and Valorie Curry (Veronica Mars) play supes Sister Sage and Firecracker, respectively.
Currently, it's unclear which players from Gen V will be featured.
RELATED: Amazon Prime Video's 'Fallout' Series Premieres In Early 2024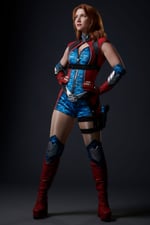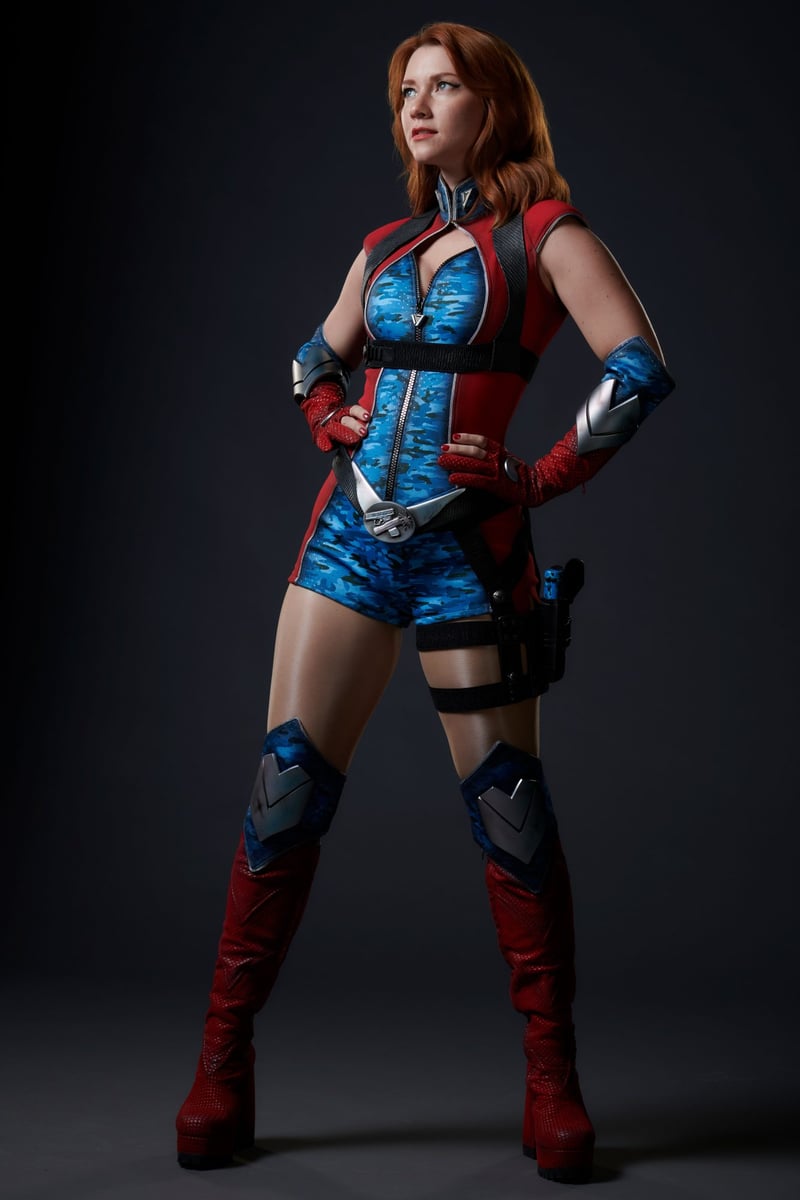 When is The Boys season 4 release date?
Despite having ostensibly completed production, in light of the ongoing SAG-AFTRA strike, The Boys season 4 release date has yet to be confirmed.
The good news is the newly-released first-look images (see: below) have indicated Amazon Prime Video fully intends to premiere the fourth season sometime in 2024.
Keep an eye out for that 2024 Amazon Prime Video release schedule, I suppose.
Is there a The Boys season 4 trailer?
The Boys season 4 finally has a teaser trailer (along with the aforementioned first-look images below). Check out the former at the very top of this article.