Ten years on from the original, after what has reeked of development hell in the public view, the long-awaited Avatar sequel has officially wrapped filming to close out 2019.
That's a wrap, Na'vi Nation! 💙

It's our last day of live-action filming in 2019, and we're celebrating with a sneak peek. 👀

---

---

Check out this photo of the aft well deck section of the Sea Dragon, a massive mothership that carries an array of other sea-going craft in the sequels. pic.twitter.com/AXgAve6aTG

— Avatar (@officialavatar) November 29, 2019
Under the name Avatar: The Way of Water, the US$250 million production was originally scheduled for release back in 2014. But as we all know, this did not come into fruition. The reason reportedly being James Cameron's desire to shoot all four sequels back-to-back Lord of the Rings style, with rumours of scriptwriting delays circulating at one time. Cameron himself has compared the sci-fi saga to The Godfather series – take that as you will.
"It's a generational family saga… a continuation of the same characters and about what happens when warriors, willing to go on suicide charges and leap off cliffs on to the backs of big orange Toruks, grow up and have their own kids. Now the kids are the change-makers. It's interesting."
Wave machines, blazing fire, and @JimCameron wielding a 3D camera — just another day on the set of the Avatar sequels!

Thanks to producer @JonLandau for capturing the photo. Be sure to follow him for future sneak peeks. 👀 pic.twitter.com/MxuPlOIQ3e

---

---

— Avatar (@officialavatar) October 2, 2019
Avatar: The Way of Water will once again follow Sam Worthington's Jake Sully twelve years after exploring Pandora and joining the Na'vi. He has since raised a family with Netiri, portrayed by Zoe Saldana, and established himself within the clans of the new world. Of course, peace can only last so long. Especially when the military organisation from the original film returns to "finish what they started". Because of course they do.
In addition to Worthington and Saldana, the cast will welcome Kate Winslet, Edie Falco, Michelle Yeoh, and even Jermaine Clement. Giovanni Ribisi will make a return, with Sigourney Weaver's role currently marked as an unknown.
The man himself, James Cameron, is also set to make a return as writer, director, and producer.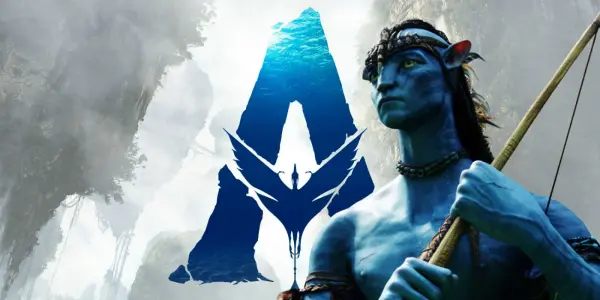 Avatar: The Way of Water is currently slated for cinematic release on December 17th of 2021. But, as we've been stung before, let's just call it vaguely around 2021/2022 for the time being and just hope for the best.
RELATED: '1917' Is Being Called "The Best War Film Since 'Saving Private Ryan'"