If you've already burned through all the best movies on Netflix Australia, it's a good idea to hop on over to Amazon Prime Video to see what films the increasingly stacked streaming service offers. Some of the options will be the same, some incredibly shit, but most a healthy mix of classics, underrated gems, festival favourites, and new movies well worth your time. Dig out the best movies on Amazon Prime and cut out the bullshit (like Da Hip Hop Witch starring Eminem, or Clownado) with our curated round-up below.
What defines Amazon Prime's film selection and distinguishes it from Netflix Australia? There's not much to it really. Netflix may have the better established originals and a better sense of balance, but Amazon plays the nostalgia game incredibly well. As such, below you'll find mostly the classics, and it's clear however is in charge of the programming over at Amazon Prime has a great, varied taste across all genres. These are the best films included in the subscription price.
Our Favourite Movies On Amazon Prime Video Australia
---
Training Day (2001)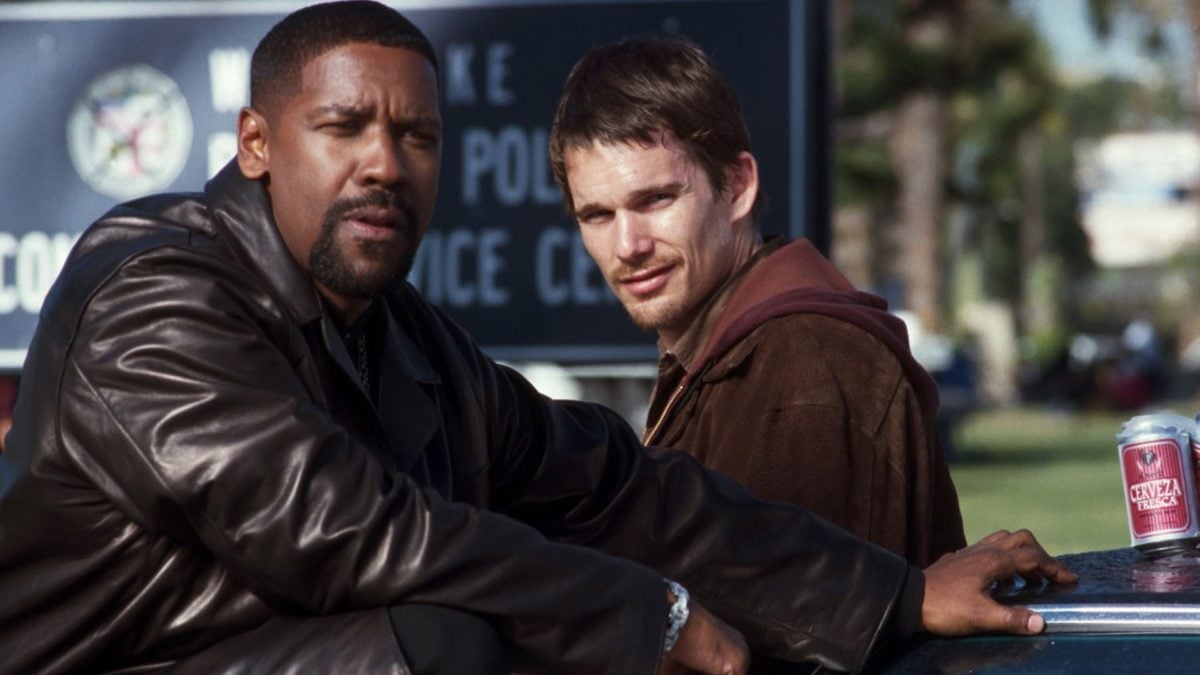 We're kicking this list off with one of the most dependable and consistently entertaining movies on Amazon. Training Day will never get old, no matter how many times you stroll through the neighbourhood with Denzel Washington's Alonzo Harris and his magnetic ego. With Ethan Hawke playing rookie Jake Hoyt, Washington is given a whirlwind role as an explosive neighbourhood narc bringing a neighbourhood to its knees and struggling to maintain control over his confected kingdom of drug pushers and crooked cops.
---
---
Washington's singular mad dog performance is what drives the entire film, making Training Day a career-best performance from one of the most consistent Hollywood actors of all time. That alone is worth to re-visit, and if you haven't seen this before, don't wait another second.
---
Sound of Metal (2020)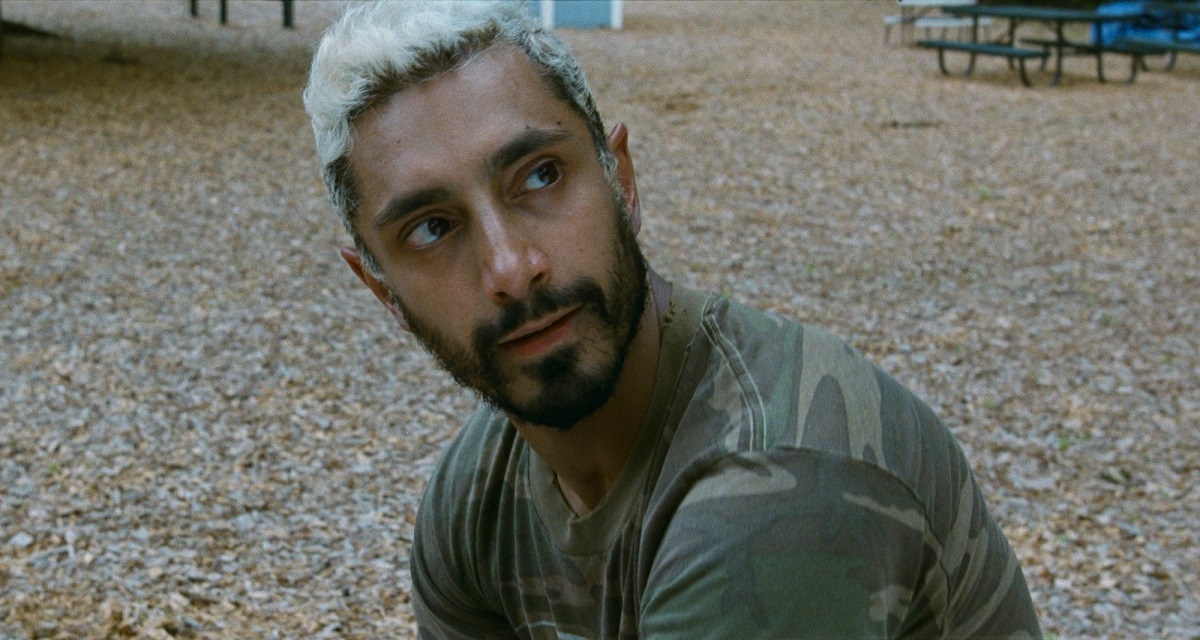 Of all the relatively new movies on Amazon Prime, Sound of Metal is easily amongst the best. Riz Ahmed has long been proving himself as one of the best fresh faces in Hollywood, ever since he was Jake Gyllenhaal's hapless sidekick in Nightcrawler and a zero-to-badass jail-bait in HBO's The Night Of.
Sound of Metal, directed by Darius Marder is the best move Riz Ahmed could have made this early on in his career. He plays a heavy metal drummer dealing with extreme hearing loss and the profound grief of losing something that's so vital to your core being, turning in a deeply affecting and stirring performance that's a nice, real life break from the abundance of cliché romantic comedy genre films that you'll no doubt have to scroll through to find it.
Also starring Olivia Cooke and Paul Raci, it's a world building masterclass of the quiet storm variety – the kind that scoops up awards with ease – it picked up Oscars for Best Sound and Best Editing in 2020.
---
Man On Fire (2004)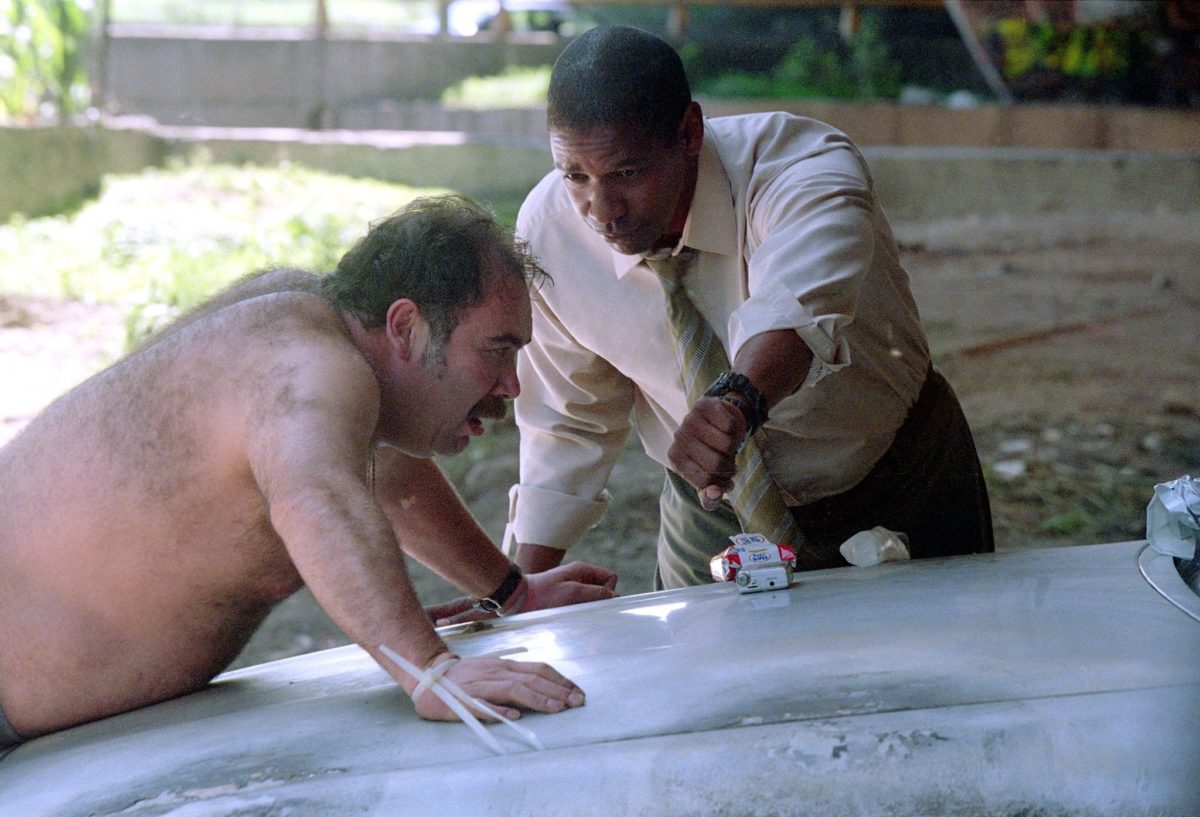 Again, Denzel Washington can do no wrong. It's then no surprise to see Man on Fire make this list of the best movies on Amazon Prime. Also starring Christopher Walken and Dakota Fanning, the Tony Scott directed action thriller is Washington in one of his most vicious roles since Training Day.
With any other cast, Man on Fire, about an ex-CIA agent turned bodyguard, could have easily fallen apart, but an otherwise standard story is turned into pure on-screen dynamite.
---
One Night In Miami (2020)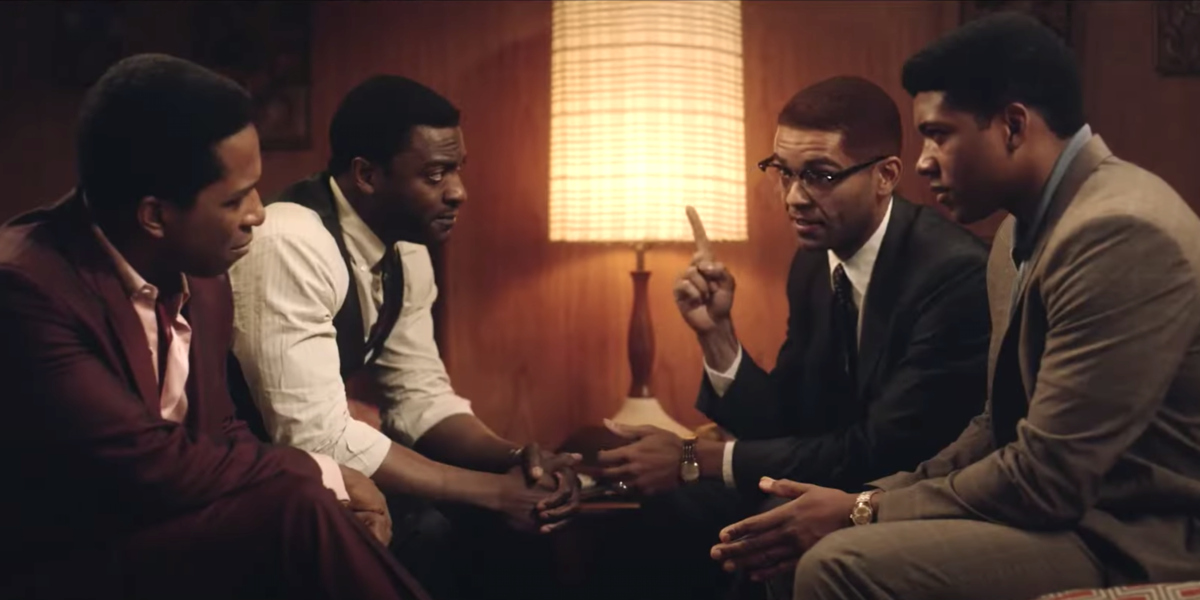 Given the plethora of successful original movies on Netflix, Amazon Prime Video obviously has a lot to play catch up with when it comes to the ongoing streaming wars. One Night In Miami puts a nice spring in Prime's step, featuring the great Regina King as director as she helps reimagine a fictionalised meeting of icons Malcolm X, Muhammad Ali, Jim Brown, and Sam Cooke.
---
---
Starring Kingsley Ben-Adir, Eli Goree, Aldis Hodge, and Leslie Odom Jr. in the lead roles, One Night In Miami is a powerful, beautifully directed ode to some of the most influential figures in black culture, and a tender study the challenges of expressing power as a minority.
---
I Care A Lot (2020)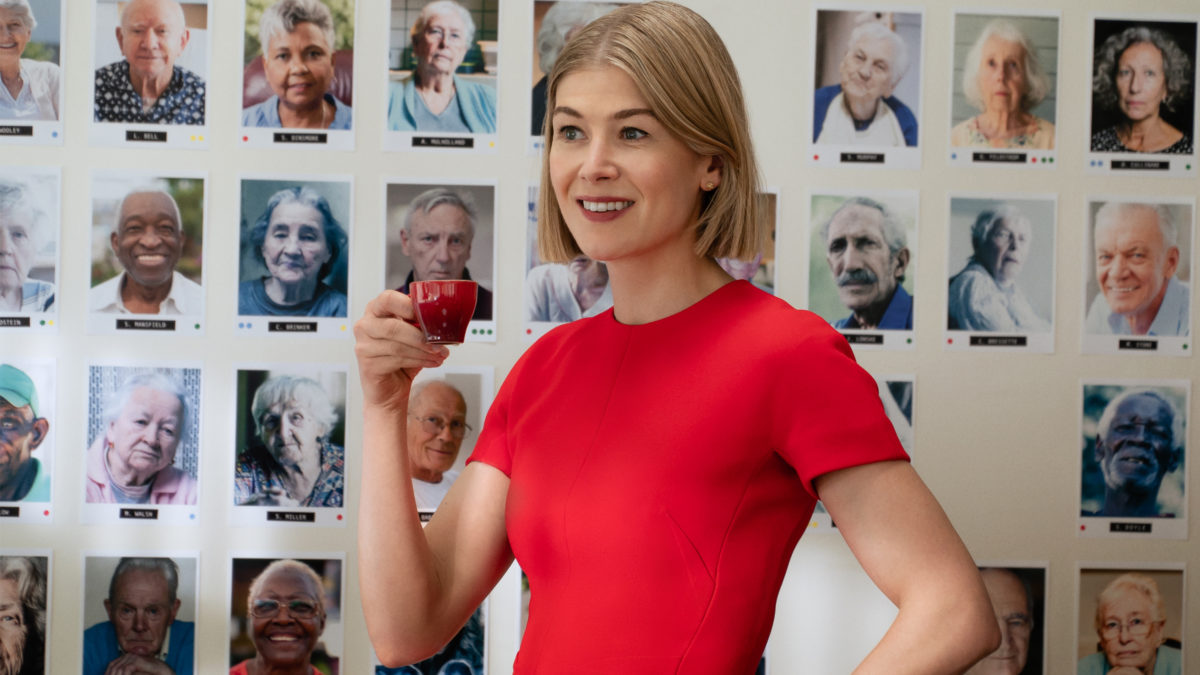 Rosamund Pike leads a brilliant cast in I Care A Lot, a rather unnerving black comedy from director J Blakeson that's exclusive to stream on Amazon Prime. Although mostly entertaining, the flick veers more into thriller territory as it follows the story of Rosamund Pike's Marla Grayson, who scams the elderly as a ridiculously immoral court appointed guardian. Peter Dinklage gets in on the scheme as crime lord Roman Lunyov.
Although the title may misrepresent the movie and make it sound like a past-prime Hugh Grant piece, the effectively grim story is a nice break from the classics that popular Amazon Prime. Besides, it's not often a script can so deftly blend thriller with comedy and sell the balance unbelievably well.
---
Jaws (1975)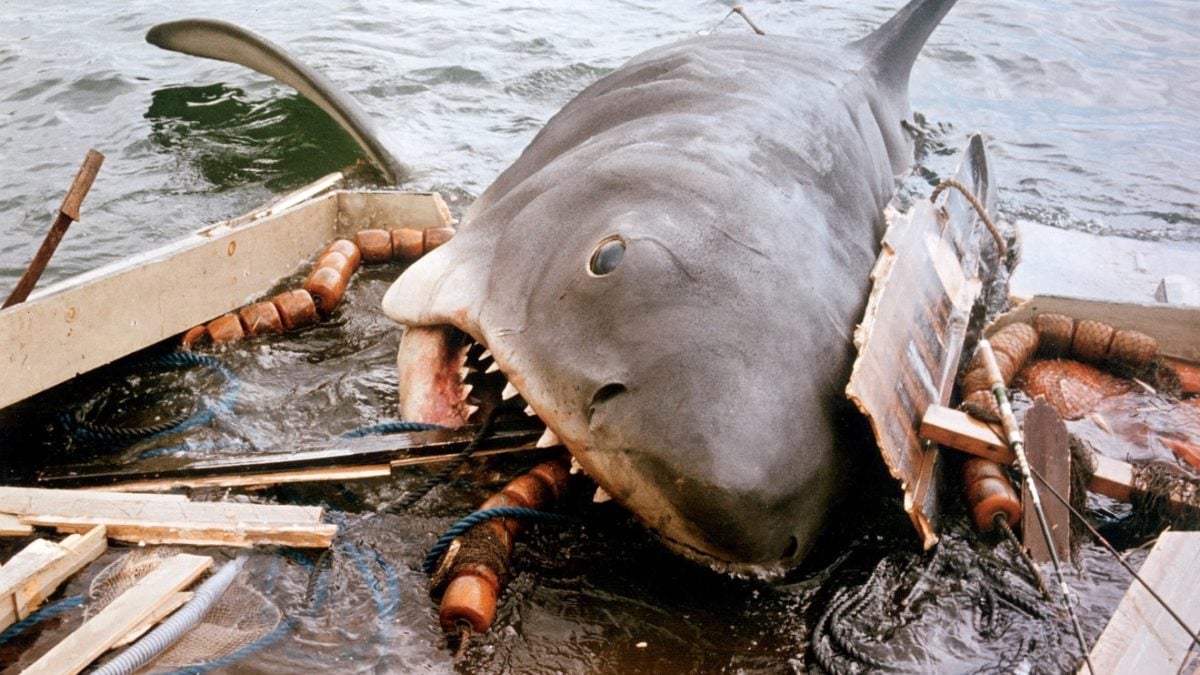 Few movies are ever going to surpass this Steven Spielberg classic, which has gone onto the influence cinema forever. You've already head all the accolades and the fact that this is "the" summer blockbuster that defined an entire generation (and industry). The Jaws hype is real, so if you've never actually seen this gripping horror movie before, you should give those TV shows a rest and escape into this world for a few hours.
---
Ghostbusters (1984)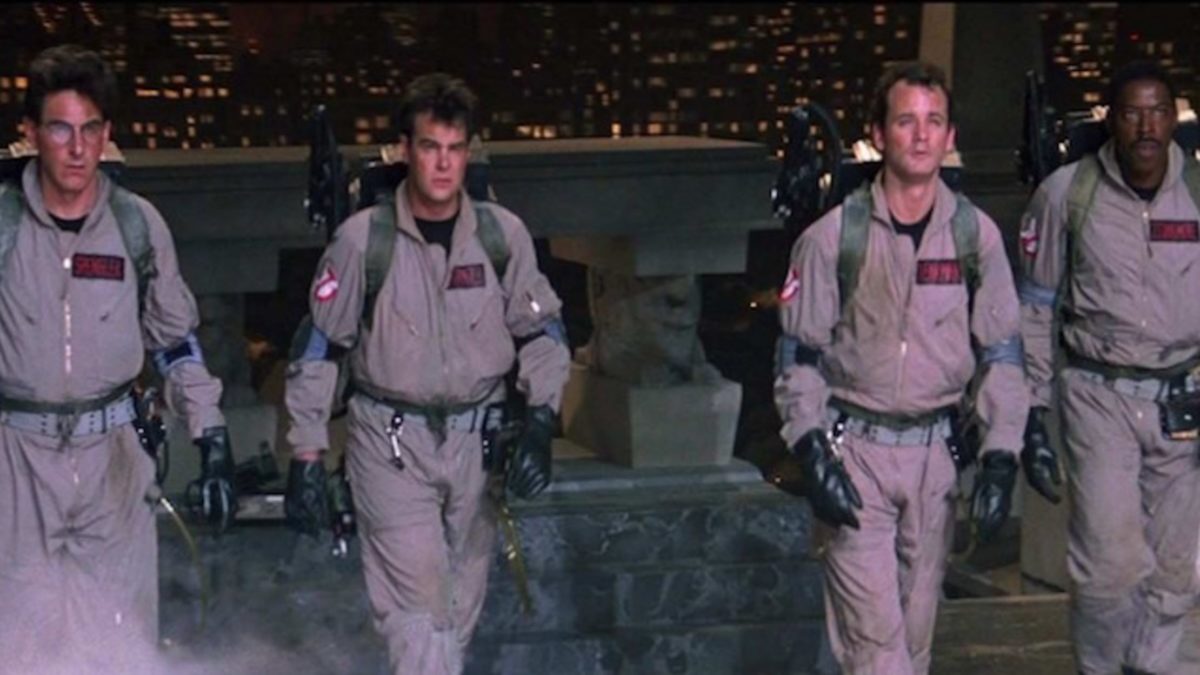 Wipe away all Paul Feig's sins by reminding yourself just how damn good the first Ghostbusters really was. You know the deal here, directed by Ivan Reitman, the movie follows a brilliant four-man supernatural wrecking crew of Bill Murray, Dan Aykroyd, Ernie Hudson, and Harold Ramis. Set in New York City, the team set out to bust ghosts in a Pokémon-style hunt that features Dyson technology used to suck up supernatural slime balls. That isn't entirely accurate, but you get the point. If anything, it's a fun 2 hours spent sucked out of whatever real life hell much of Australia is living through right now.
Given the absolute strength of Amazon Prime Video and their love of classic cinema, Ghostbusters speaks highly for the nostalgia factor one that could easily pull any movie lover beyond the Amazon's 30 day free trial.
---
Back To The Future (1985)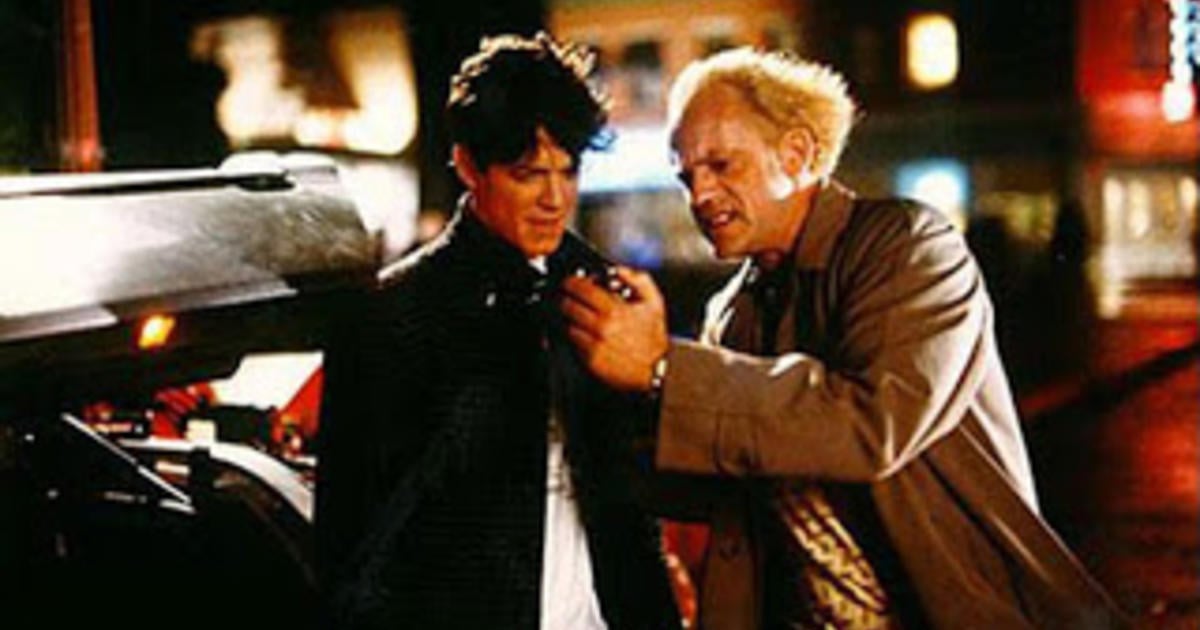 Despite the ridiculous amount of science fiction cinema that has been crammed out of Hollywood ever since, there are few time travel epics that can manage to match up to what director Robert Zemeckies achieved with Back to the Future. The 1985 flick, starring Michael J. Fox and Christopher Lloyd, follows the now legendary story of teenager Marty McFly as he is accidentally sent back to 1955 in a time-traveling DeLorean.
The sci-fi comedy is still genuinely funny, with a young J. Fox doing god's work as McFly's life is flipped upside down by the eccentric Doc Brown and his strange way of warping time. If anything, the film is a stark reminder that time travel movies should always have fun at the centre, seeing as the very concept is always a nice pop of wish fulfilment that plays heavy on family friendly escapism. If you haven't seen it in awhile, it's worth re-visiting the super successful genre film.
---
---
---
The Lighthouse (2019)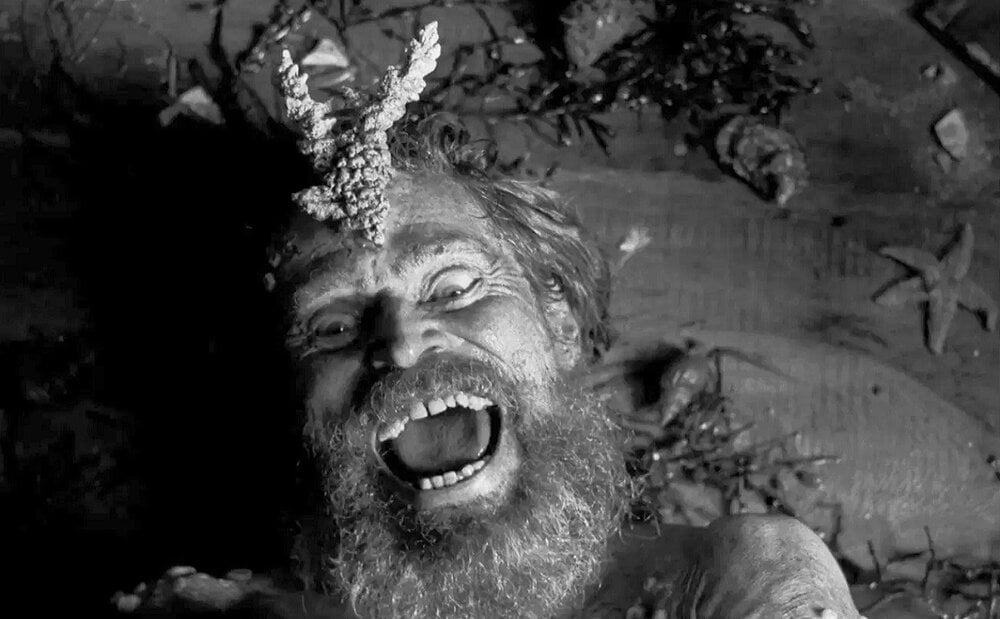 Robert Pattison has a lot to prove if he wants to leave his the pale-faced pigeon hole of his Twilight years behind. Arguably, the guy has already demonstrated enough serious acting chops to make us all completely forget he was ever a lame sullen teen vampire in a lame obnoxious teen vampire movie. In case anyone hasn't caught up with his talents yet, The Lighthouse should be a revelation.
Pattison can act. In fact, he can act so hard that he even manages to out-weird William Dafoe in The Lighthouse, a black-and-white psychological horror movie about isolated and depravity directed with a steady hand from Robert Eggers. The surprising folkish tale should be right up your alley if you're into more festival baiting arthouse cinema – representing Amazon Prime's sense of balance quite nicely.
---
Birdman (2014)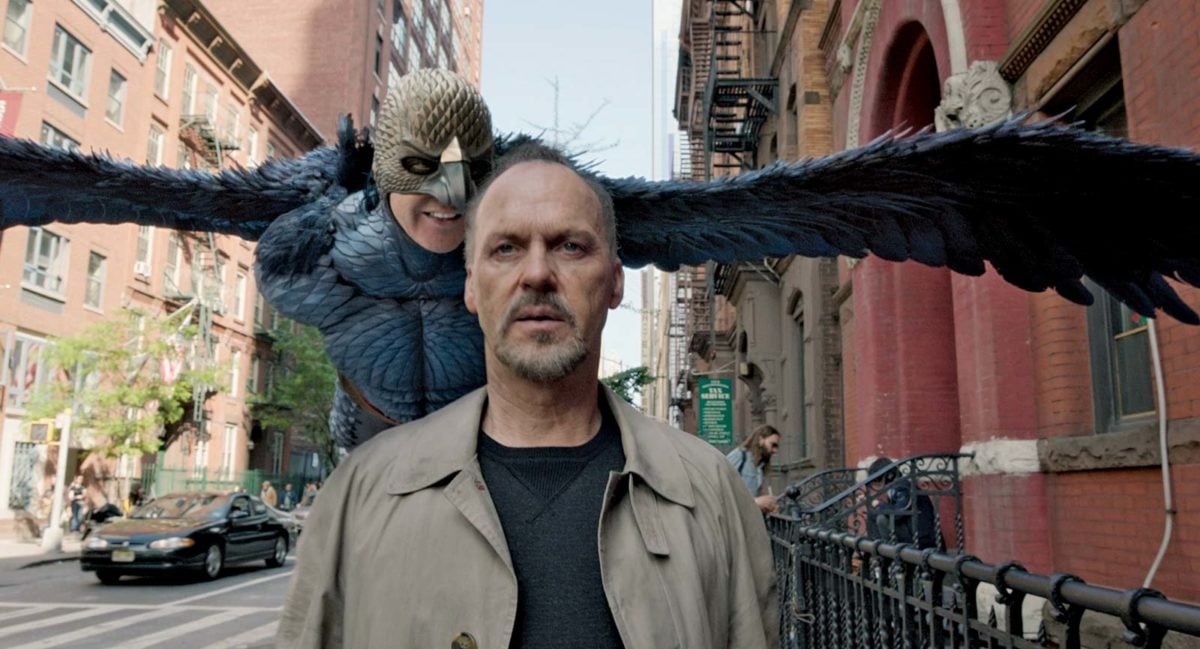 You wouldn't think Beetlejuice could get any better this far into his career, but what Michael Keaton did in 2014's Best Picture winning Birdman is simply jaw-dropping as far as the art of acting goes. The famously mostly-single-shot movie, directed by Alejandro G. Inarritu, follows a fledging Hollywood actor attempting to own the stage at Broadway. And it nails the brief for what a black comedy should be.
No, it's not the real live adaptation of BoJack Horseman. Birdman is something entirely different, referencing Keaton's own career (Batman, guys) as a man once known for playing a superhero, fallen from grace, and hilariously going through the motions of the very un-glitz and un-glamour side of Hollywood fame.
With the movie also starring Edward Norton, Emma Stone, Naomi Watts, Zach Galifianakis, and Andrea Riseborough, the supporting cast is just as strong as the lead here. No matter what genre you're into, it's hard to deny that Birdman is easily one of the best movies on Amazon Prime that you can stream right now.
---
The Big Short (2015)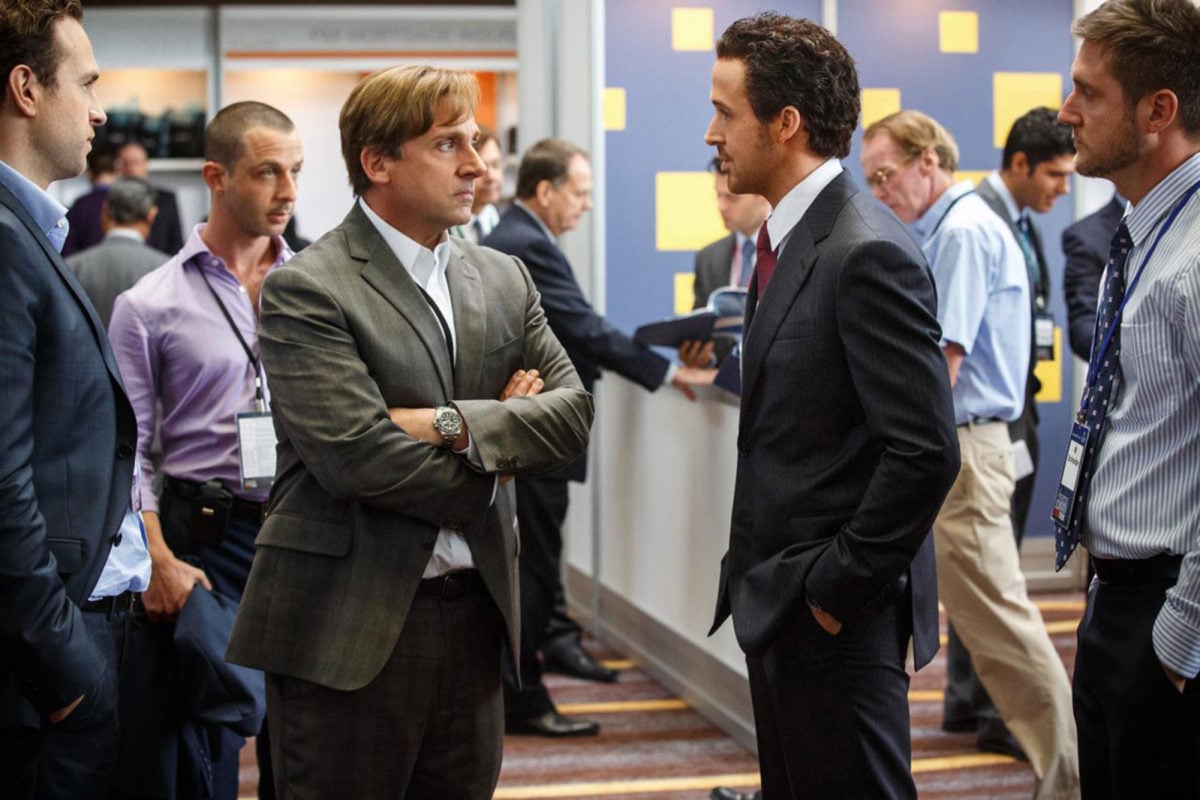 Starring Christian Bale, Ryan Gosling, and Brad Pitt, The Big Short does more than just maximise the cast and the supersized star power that comes with it. Directed by Adam McKay, this classic real life story of Wall Street genius Michael Burry burrows the economic collapse of America with impressive detail, highlighting the greed and opportunism that came with Burry's big bet against the housing market.
Since the movie debuted in 2015, it has become hailed as a modern day classic for investors, providing a fascinating and clearly well researched study into one of the biggest shorts in history. No bloke worth his salt should go through life without dipping into this story at least once, and fortunately you can do that as many times as you damn well please (if you've made the wise choice to go beyond that free trial, of course).
---
Whiplash (2014)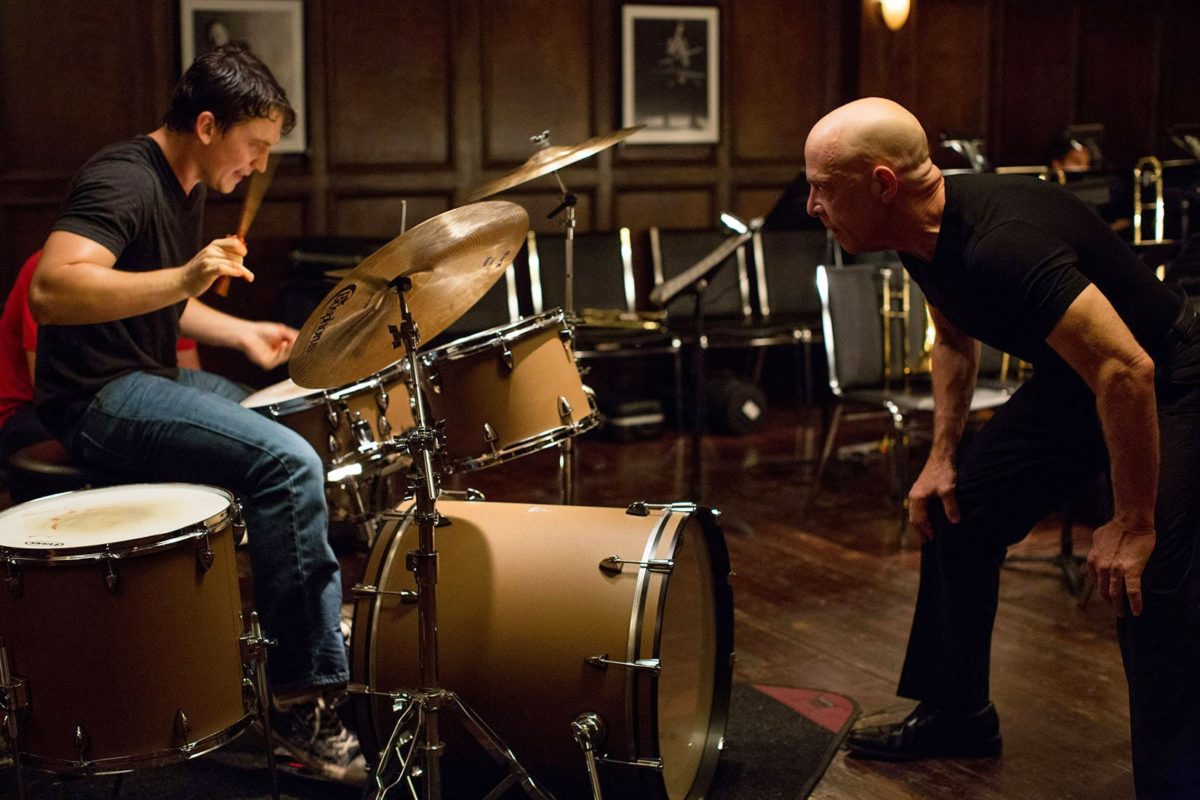 Usually you'd find that the most intense mentor-student relationships come from sports movies. Whiplash flips that idea on its head completely, featuring one of the best performances of J.K Simmons' career as he plays a ferocious, whip-cracking music teacher demanding the most from his new student, Andrew (played with great sensitivity by Miles Teller). Directed by Damien Chazelle, the universally acclaimed drama completely justifies the film title, with Simmons in beast mode throughout the entirety.
---
---
The best movies are the ones that completely stop you in your tracks and catch your off guard. This is one of those, and perhaps the finest example of a subversive project on Amazon Prime Video Australia.
---
The Social Network (2010)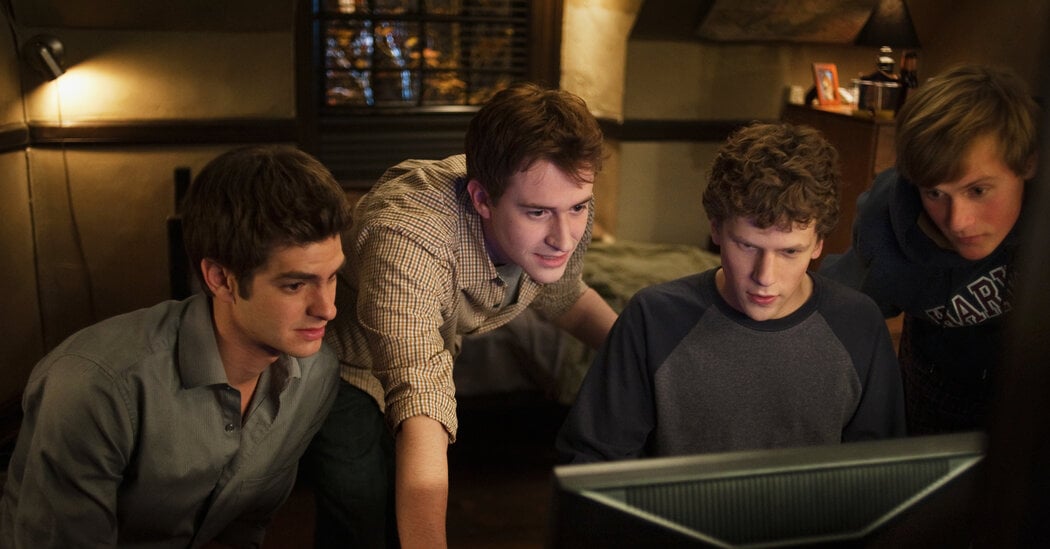 Is there any creation that has been as influential this decade as Facebook? Honestly. The Social Network is a deep, sensitive exploration of how Mark Zuckerberg came up with the simply brilliant idea of the social media platform and the behind-the-scenes legal dramas that ensued. David Fincher directed the hell of this one, drawing out the tension Jesse Eisenberg bought in his career-best role as the Zuck himself.
If you haven't given The Social Network a watch in awhile, now is as good a time as any.
---
Borat Subsequent Moviefilm (2020)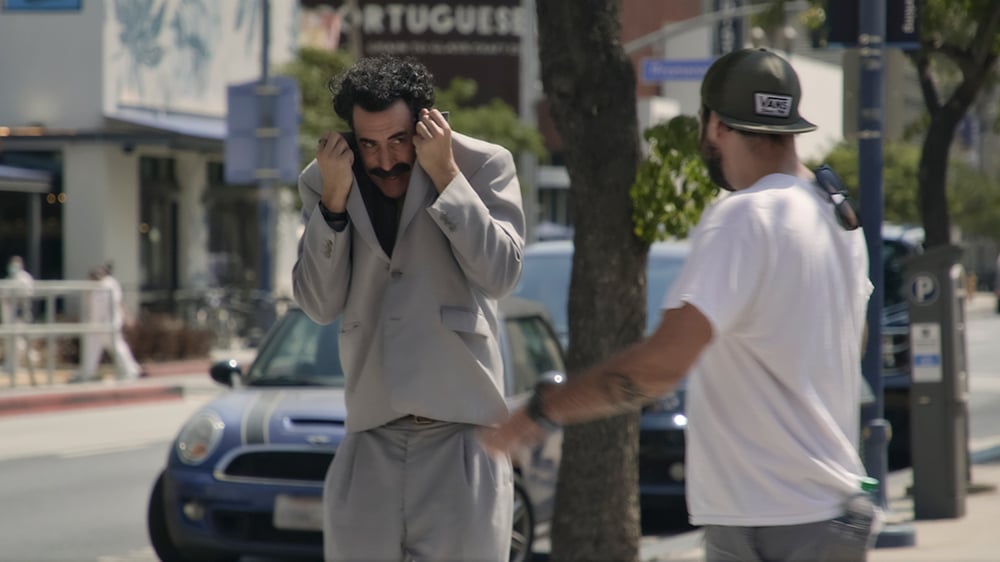 While the original Borat is always going to be vastly superior (hint: you can rent it for $5 on Amazon Prime Video Australia) to the slightly disappointing sequel, there's still more than enough about Borat Subsequent Moviefilm to entertain. Making up for the gimmick of diminishing returns is just how damn clever Sacha Baron Cohen is when it comes to milking out the worst of the Americans he interacts with.
It's aggressive satire masked as vulnerable trolling, drawing out the worst in America to make Borat 2 as much an exercise in taking learnings who Cohen's political satire show Who Is America? as a continuation of the eternally loved Borat character. It's a fascinating watch, just don't expect the side-splitting, hilarious scenes of the first.
---
Suspiria (2018)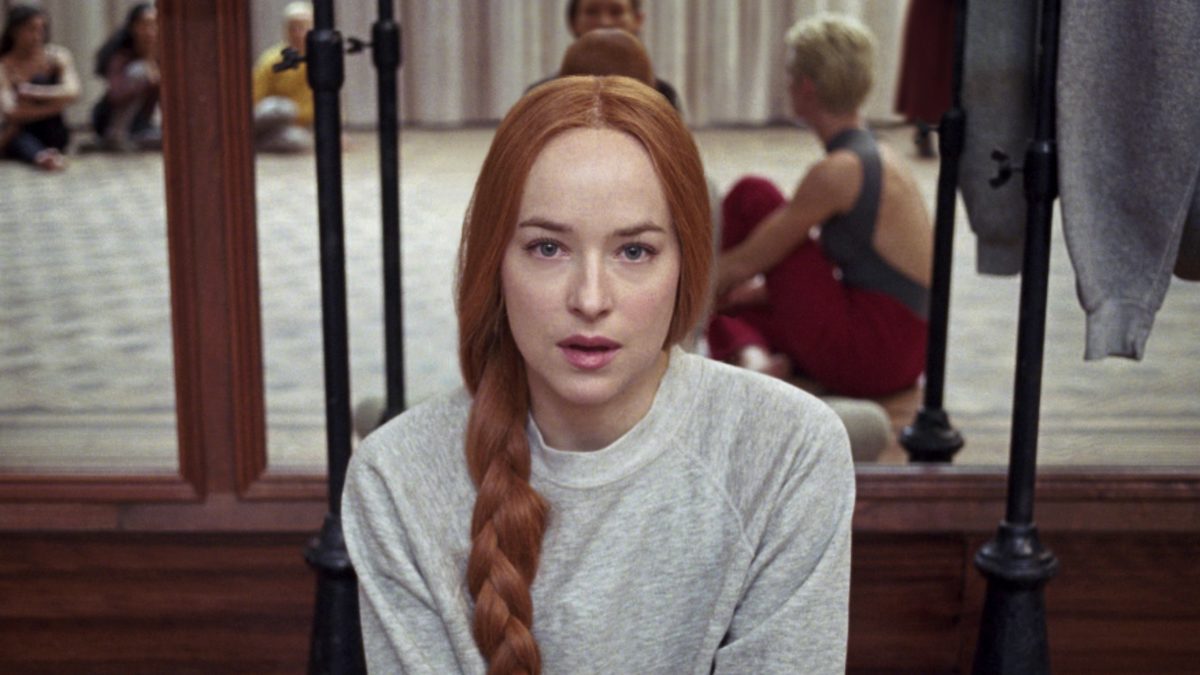 Bleak, artful, and incredibly subtle. Suspiria is a 2018 revival of a classic 1977 Italian horror movie, starring Dakota Johnson and directed by Luca Guadagnino. If you're more a fan of arthouse horror films like The Witch and Hereditary (in other words, A24 bait), then Suspiria is right up your alley as it tells the story of an American women who joins a German dance academy run by a coven.
The poetic way in which Guadagnino and his talented cast have reinterpreted the original is like chumming the water for cinephiles, so if you're after something a bit more intelligent and technical in the horror genre, start here.
---
Dante's Peak (1997)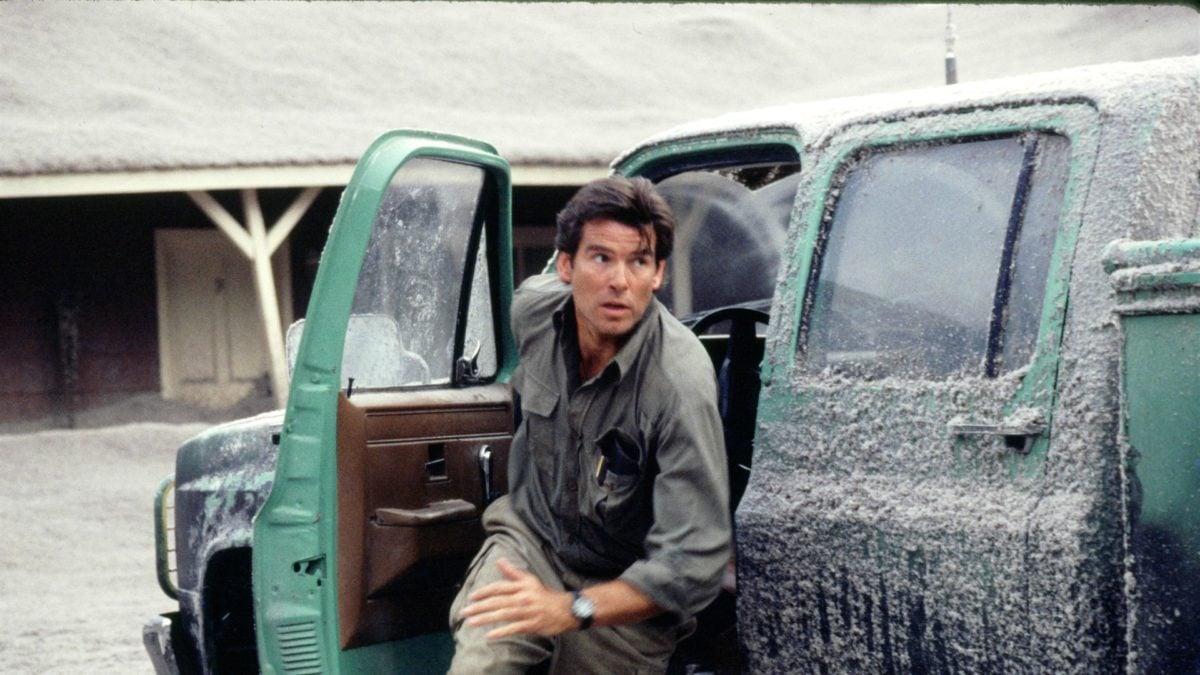 We're throwing this one in there for the cheesy entertainment factor alone. Pierce Bronson and Linda Hamilton do their best to atone for the atrocious special effects used to tell the disaster of Dante's Peak, and for the most part they succeed – alongside some great direction from Roger Donaldson.
---
---
The dialogue may be B-grade, at best, but you try not finding a heap of entertainment value in a film where an impending volcano eruption levels a small town stuck, with townsfolk stuck in denial until the very last minute. Bronson gets to play a charming I-told-you-so scientist alongside Hamilton, and it's one of this most likeable non-Bond roles of that era.
The Tomorrow War (2021)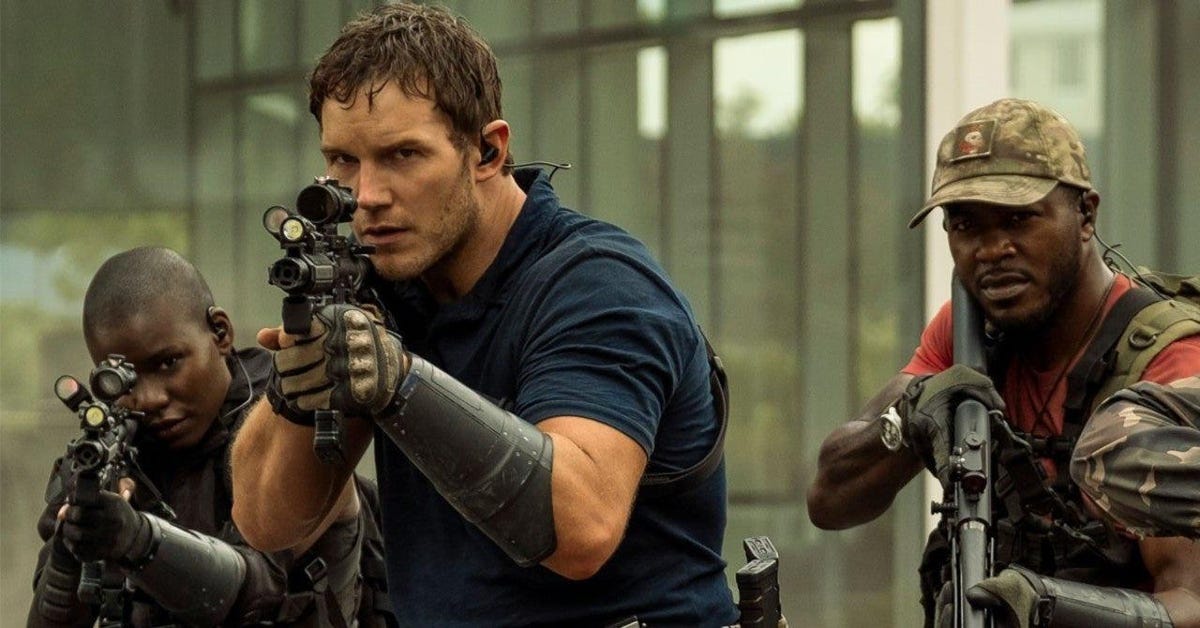 For all it's muscle, The Tomorrow War is largely a flop. That isn't to say this Amazon Prime Video Original isn't entertaining, by any means. Chris Pratt is involved in a time-travelling war film that deftly blends sci fi with something with a bit more heart. Yeah, it blew the supersized budget on cliché special effects and standard actions scenes, but what director Chris McKay has turned in does at least have a strong entertainment factor, and could be the perfect option if you're looking to stream a mindless popcorn flick on a lazy Sunday.
---
Jurassic Park (1993)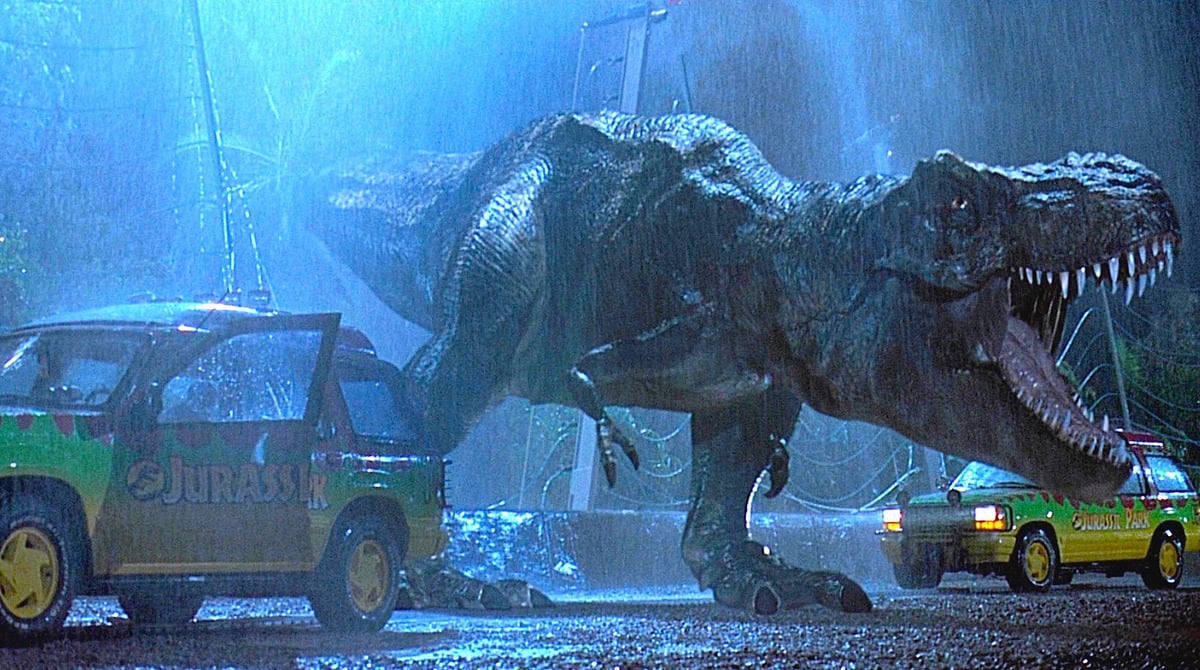 The original and the best. Directed by Steven Spielberg, Jurassic Park changed the game when it came to blockbuster cinema, in a way that hadn't been seen since his other beastly classic, Jaws. The 1993 classic bought in over $1 billion against a $63 million budget, proving that the potent blend of dinosaur nostalgia (and fascination) mixed with action that was actually exciting, and some memorable death scenes (R.I.P. Newman), was too hard to resist for cinemagoers.
If you've got a big screen and you've invested in one of the best soundbars you can find, there are few blockbusters on Amazon Prime Video Australia that could match up to this T-Rex sized success.
---
Fight Club (1999)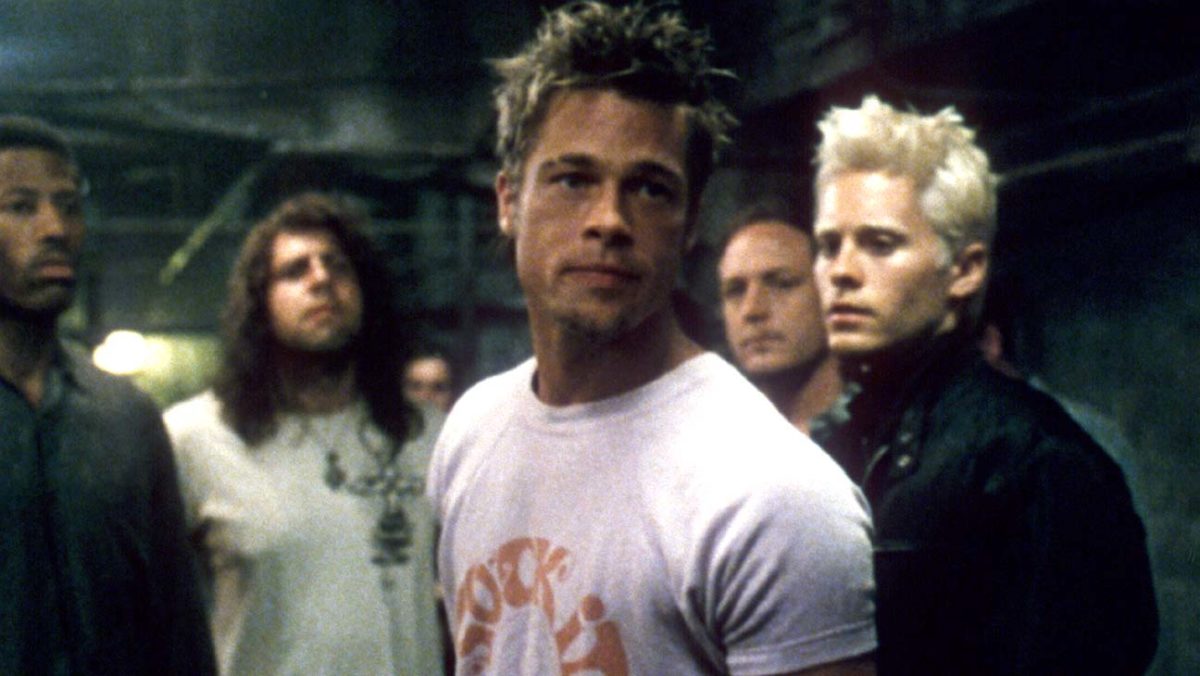 No doubt you've seen Fight Club 50 times before, but if you haven't taken a trip back to the David Fincher directed masterpiece in awhile, just know that it's sitting there waiting for you on Amazon Prime Video Australia. Starring Brad Pitt and Edward Norton, Fight Club is an exceptionally stylish study on white collar disillusionment that manages to peel past its relentlessly entertaining script to truly explore the dangers of discontent and displacement.
---
The Shallows (2016)
The Shallows is full of surprises. First of all, it's a shark movie that isn't Jaws, so for anyone who hasn't seen it, it's perfectly reasonable to assume that it will be shit. The only saving grace that could have coaxed you into approaching this film with some enthusiasm was a comparison to Deep Blue Sea. There was no such comparison to Deep Blue Sea.
Instead, what we got was Blake Lively completely isolated off a far flung beach, trying to survive an encounter with a particularly vicious great white shark. Sounds boring, but it isn't. Although the body count is low for blood-lusting horror fans who like to see supersized sharks chomp through flesh, the action is non-stop and Blake Lively sells it incredibly, while confidently directed by Jaume Collet-Serra.
---
The Big Lebowski (1998)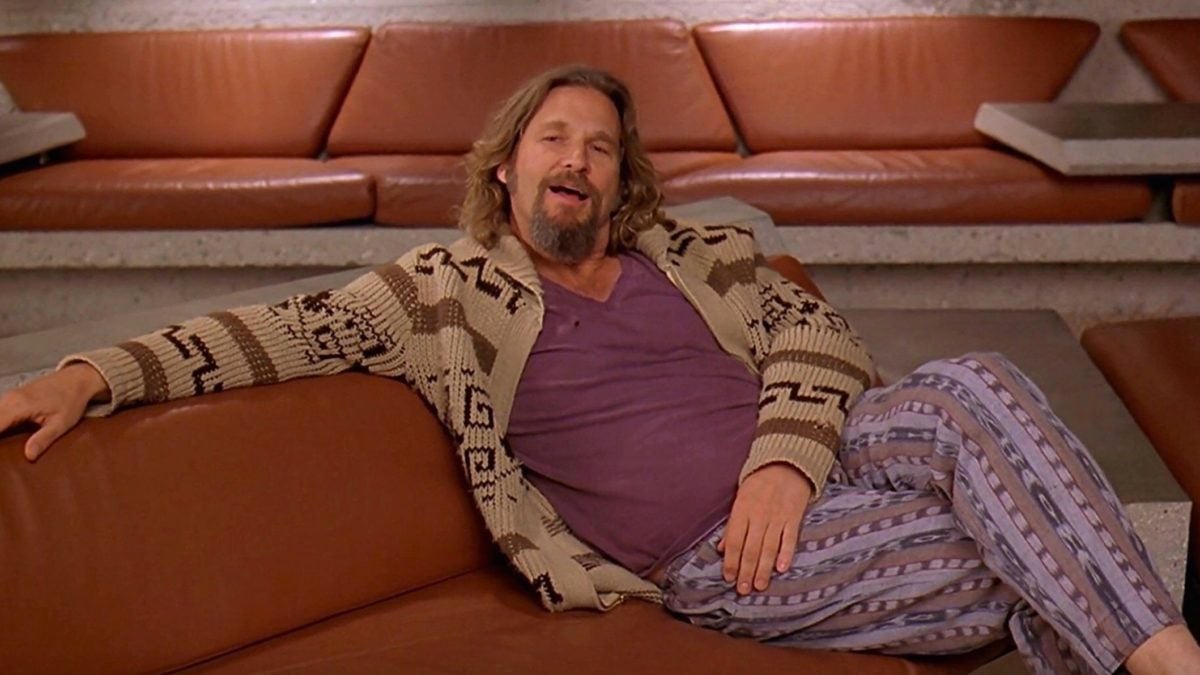 You won't find Fargo on Amazon Prime, at least not currently, but that's fine. Joel and Ethan Coen's other classic surrealist crime comedy does just fine. The Big Lebowski is a stark reminder of just how much of a powerhouse Jeff Bridges can be when he's given a role like Jeffrey "The Dude" Lebowski, the titular character who suffers from a case of mistaken identity and is thrown into a convoluted ransom plot as a result.
---
---
You've seen it. Everyone's seen it. The cast of Sam Elliot, Julianne Moore, Steve Buscemi, Philip Seymour Hoffman and, of course, John Goodman, is hard to forget. But watch it again. It'll never get old.
---
John Wick (2014)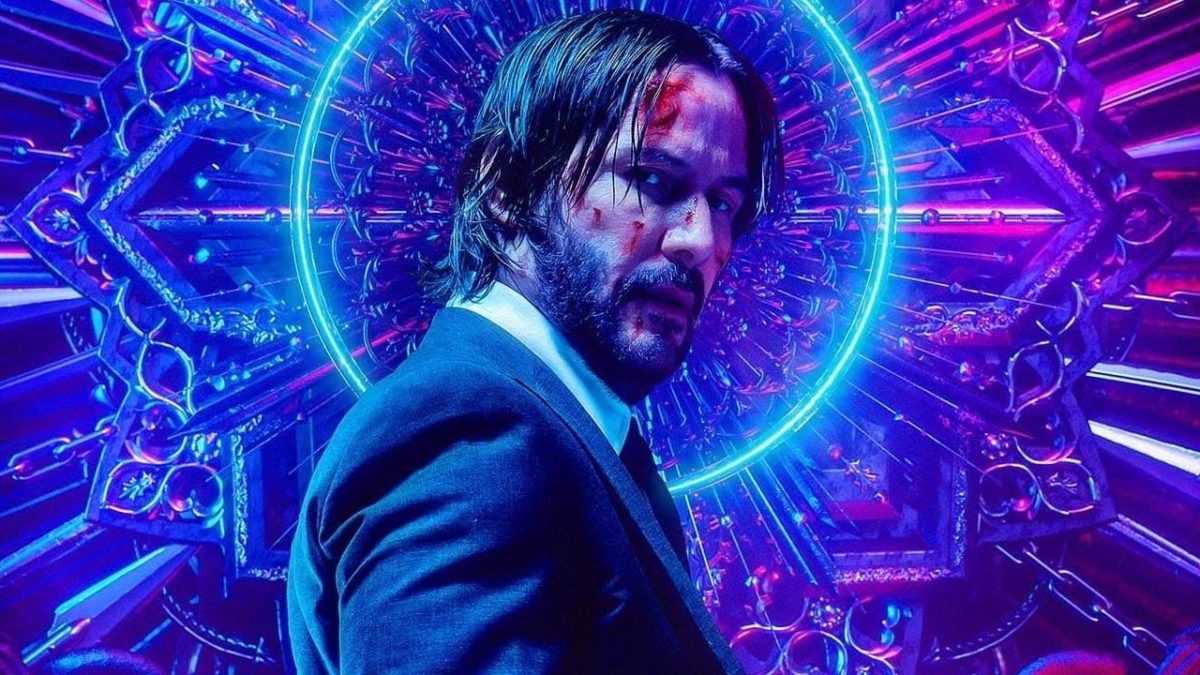 Much like Fight Club above, you've seen John Wick. You've seen it so many god damn times that you could probably recite every single bit of Keanu Reeves' intentionally cheesy, brooding dialogue as he dispatches no-name Russians in the name of revenge.
Directed by Chad Stahelski, John Wick has gone on to become one of the more influential films of the past decade, inspiring plenty of one-man-wrecking-crew clones, but always staying a step ahead. The fact that Keanu is just so damn watchable in everything he does is probably why John Wick still enjoys the status it does. It's easily one of the best movies on Amazon right now, even if you've done it death.
The two follow-up films are equally entertaining, but the original cannot be touched.
---
The Gentlemen (2020)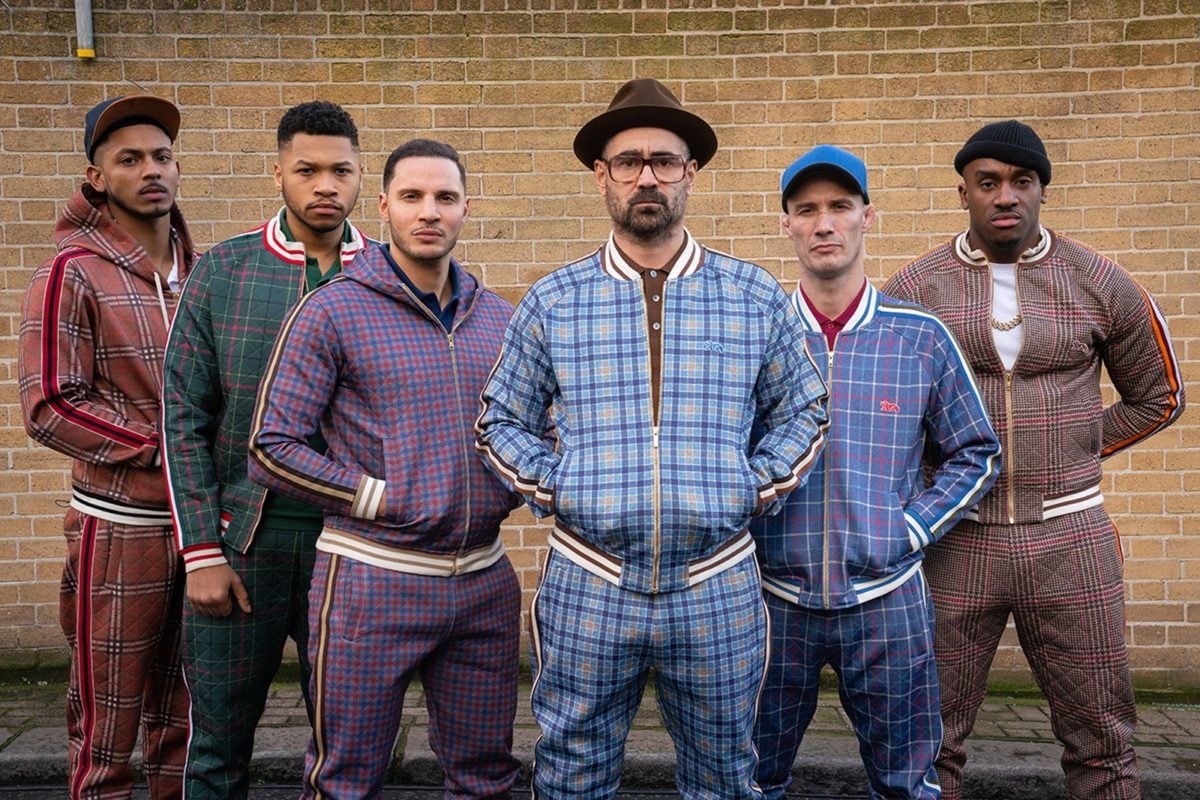 With Guy Ritchie handing production, direction, and the screenplay, The Gentlemen is one of the more unique action comedy movies to emerge in the past few years. Starring Matthew McConaughey in the lead, alongside Charlie Hunnam, Henry Golding, Hugh Grant, and others, the story follows an American drug lord in England on a mission to sell his business.
Standard? It would be if not for the cast and crew involved. Ritchie has worked The Gentlemen to feel like a surrealist adventure film trapped inside a drug-fuelled comedy, throwing in a bunch of absurd twists for something gloriously fun and charming. Matthew McConaughey and his dry wit is key here, making The Gentlemen one of the more memorable films you can stream on Amazon Prime Video right now.
---
Gladiator (2000)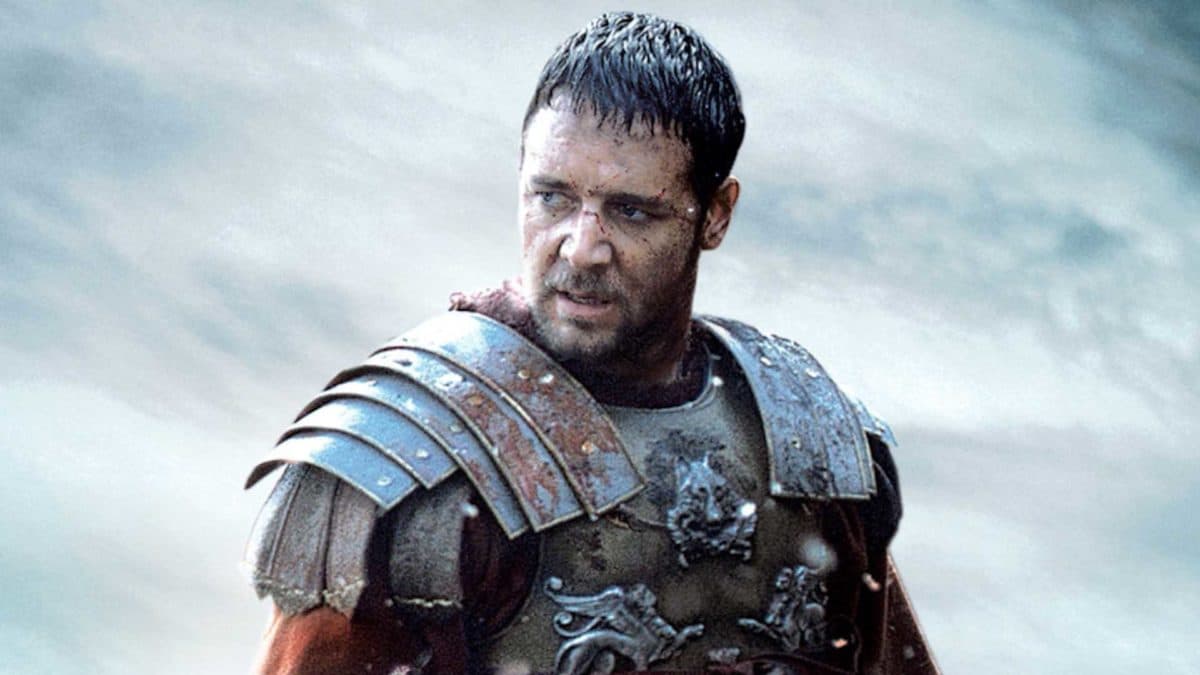 Also on Netflix, like some of the other movies on this list, Gladiator stands as one of the greatest epics to come at the turn of the century. Russell Crowe and Joaquin Phoenix take the lead in this Ridley Scott movie, tracking the story of Maximum as he rises from slavery to become a vengeful gladiator. Even the score is perfect here, featuring some of Hans Zimmer's best work to date. Gladiator is easily one of the best movies on Amazon.
---
No Country For Old Men (2007)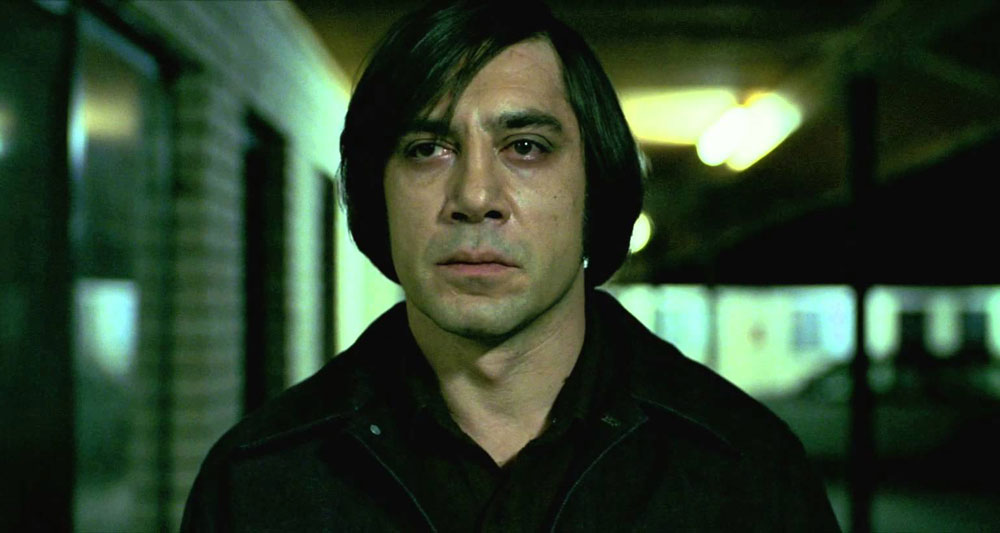 Joel and Ethan Coen's No Country For Old Men is slow-burning paranoia, capturing the disconnect and malaise of of a neo-Western crime thriller and kneading it with a seriously badass performance by Javier Bardem's villainous turn. Much of Fargo's dealings with fate, conscious, and circumstance is threaded throughout this instant classic, which ramps up the acting chops by starring Tommy Lee Jones and Josh Brolin.
---
Life (2017)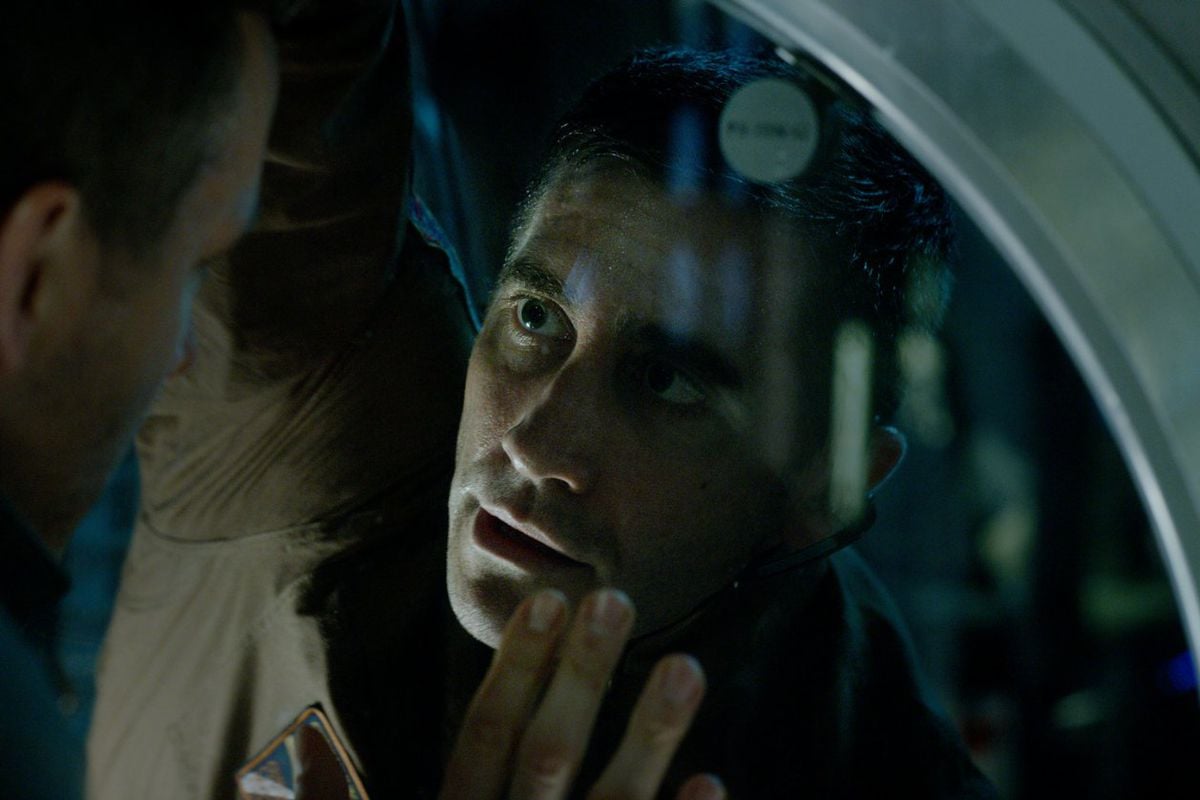 Life is an interesting push into Ridley Scott's territory, with Director Daniel Espinosa creating his own Alien but still capturing the same claustrophobic sense of fear and deflation in the face of a new extra-terrestrial life form. If you're a fan of the Alien series, Life is definitely going to satisfy – it doesn't at all feel like a rip-off, instead making its own mark with some ridiculously bloody, memorable scenes that are best left as a surprise.
---
The Mauritanian (2021)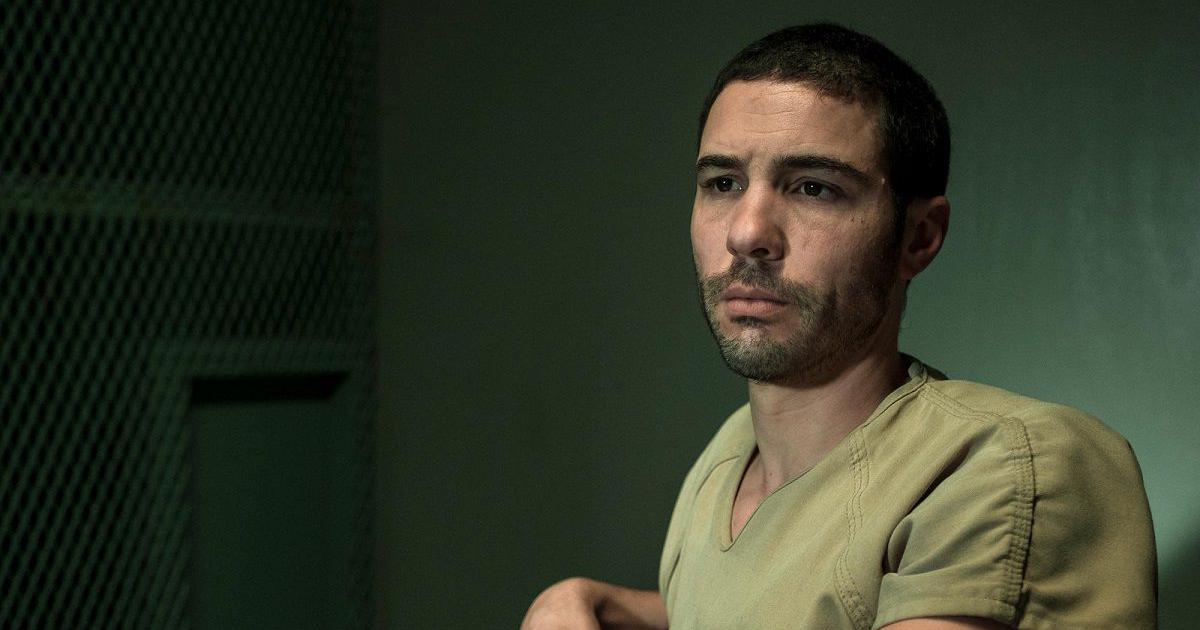 As one of the newer films on Amazon Prime Video Australia, The Mauritanian is a compelling legal drama adapting the real life story of a Mauritanian man who was held for 14 years, without charge, in Guantanamo Bay. Kevin Macdonald serves as director here, leading a cast starring Tahar Rahim, Jodie Foster, Shailene Woodley, and Benedict Cumberbatch.
The fine acting is what really sets this apart from some of the other new movies on Amazon Prime, not only giving Jodie Foster one of her best roles in recent memory, but serving as somewhat of a breakthrough for Tahar Rahim, who owns the screen as the film's subject.
---
Requiem For A Dream (2000)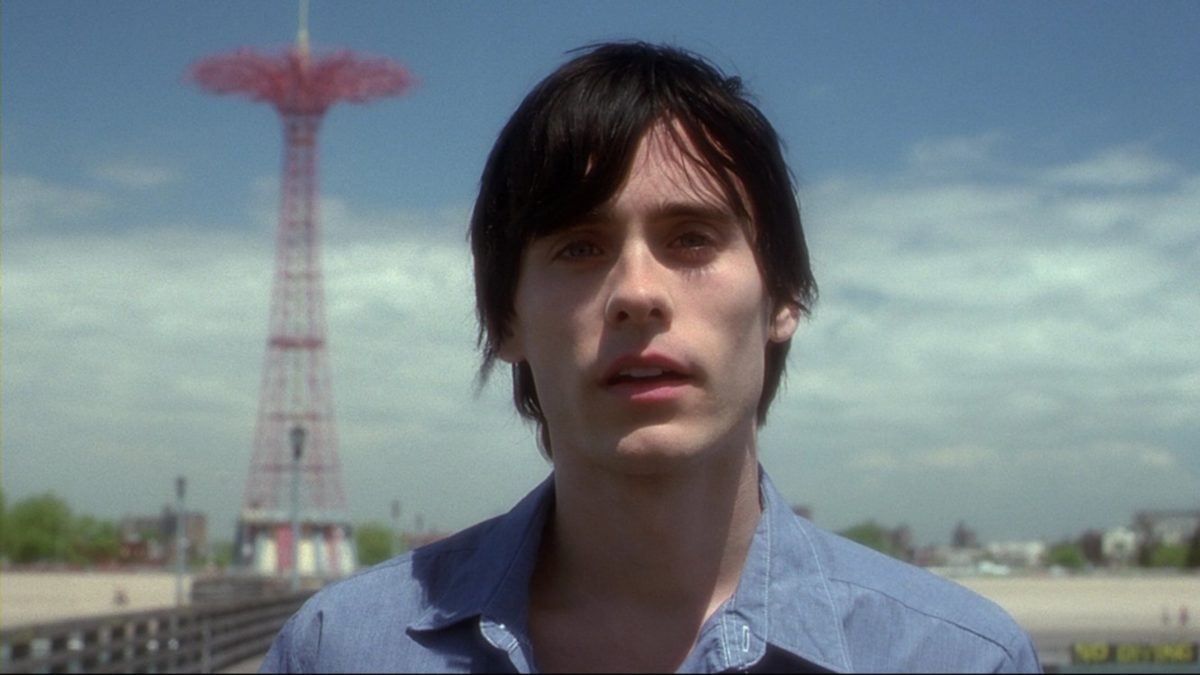 If something darker and more drug-fuelled is your bag, you'd be happy to know that you can revisit Requiem For A Dream anytime you'd like on Amazon Prime. The psychological drama is still a hard watch, given the sheer brutality and bluntness of Darren Aronofsky's drug addicted direction.
Starring Jared Leto, Jennifer Connelly, Marlon Wayans, and Ellen Burstyn, it's an unflinching and cold (like European cinema cold) depiction of spiralling into the recesses of drug addiction and not making it out.
---
Reservoir Dogs (1992)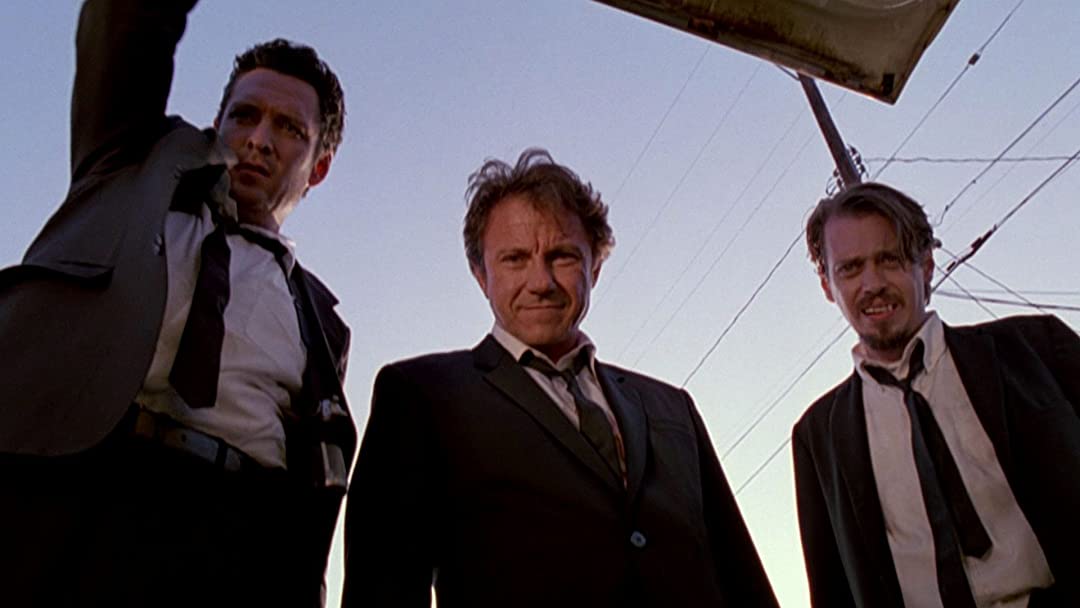 The Quentin Tarantino classic can be streamed at any time on Amazon Prime. No doubt you've already got that DVD lying around somewhere, but who the hell uses those anymore? You'll be happy to know that Reservoir Dogs is a glaring presence on pretty much all major streaming platforms in Australia. Amazon is no exception, giving you 24/7 access to one of the greatest and most entertaining Quentin Tarantino flicks of all time.
---
Call Me By Your Name (2017)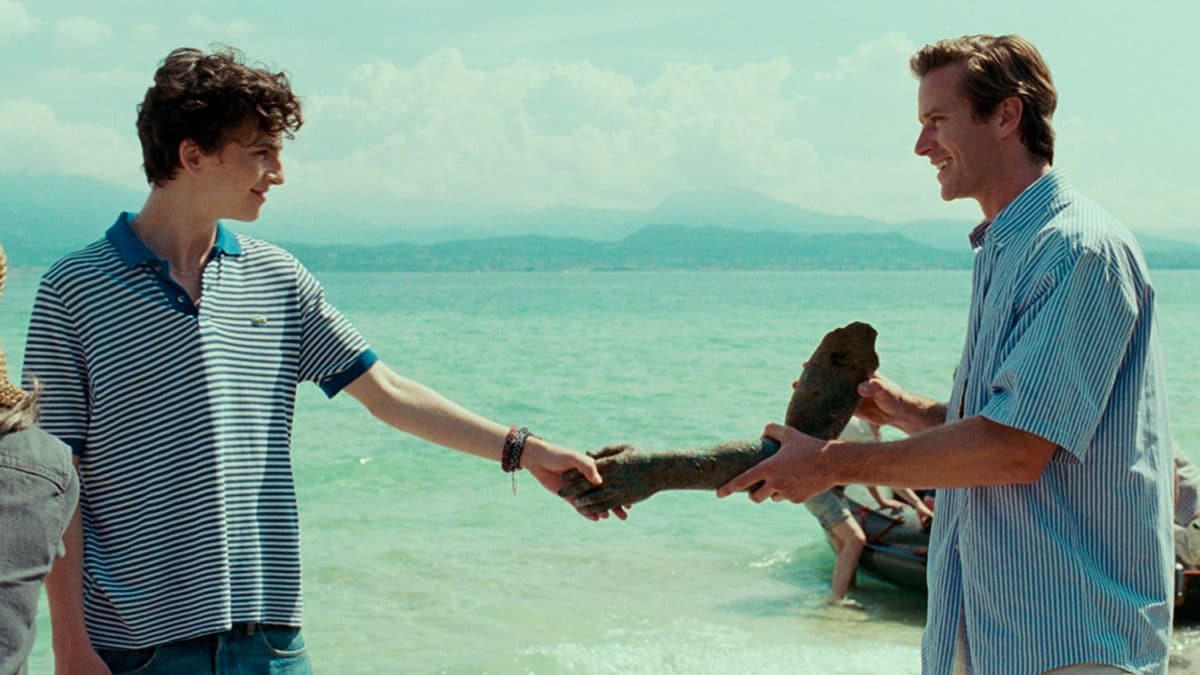 A coming of age love story from director Luca Guadagnino. Call Me By Your Name is far from the saccharine affair of it's genre brethren, instead presenting a mature, masterful tale of romance, escapism, and desire.
Timothée Chalamet's is powerhouse as the film's lead, alongside the now beleaguered Armie Hammer who is equally charming in the role of love interest Oliver. Those uniform five star ratings don't lie – Call Me By Your Name is absolutely one of the best movies on Amazon.
---
Held Up (1999)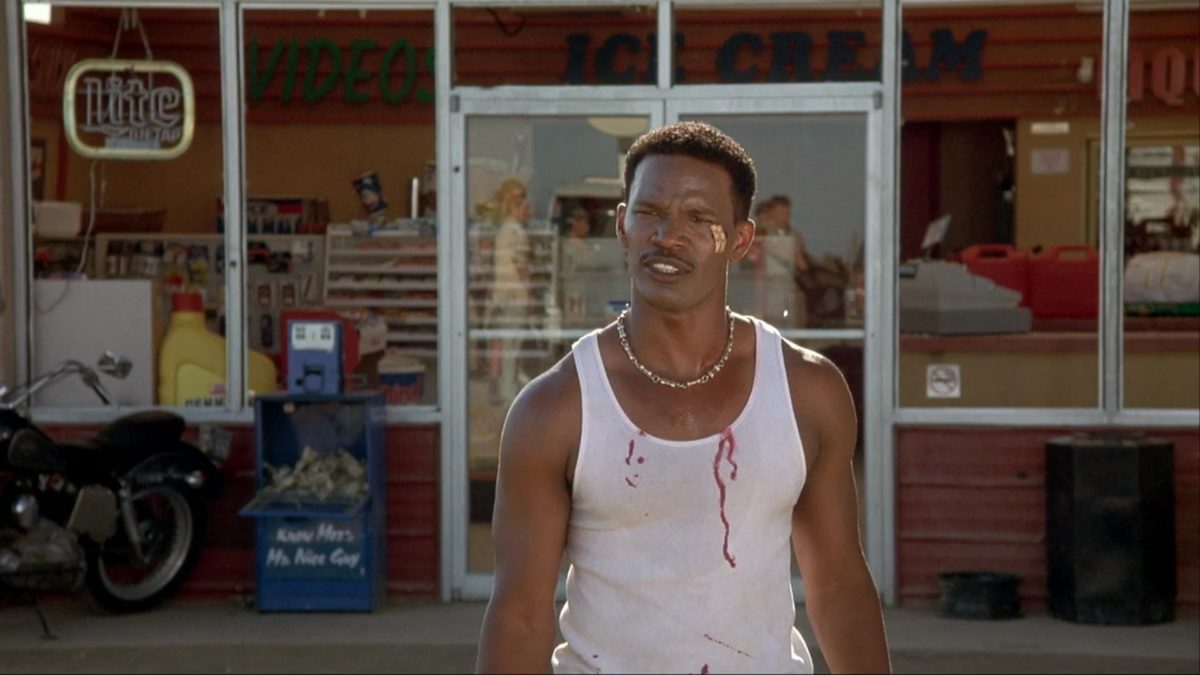 I'm throwing this one in there for fun. Held Up isn't necessarily a good movie. It's bargain-bin fodder from Jamie Foxx, who plays the lead in this ridiculous story as a regional gas station is held up by 3 hapless criminals. Director Steve Rash takes what easily could have been a boring slog and turns it into a charming comedy.
If anything, it's a vehicle for how ridiculously talented and likeable Jamie Foxx is, with some genuinely funny scenes as he tries to hold it down while the botched robbery gets more ridiculous and out of control.
---
Knives Out (2019)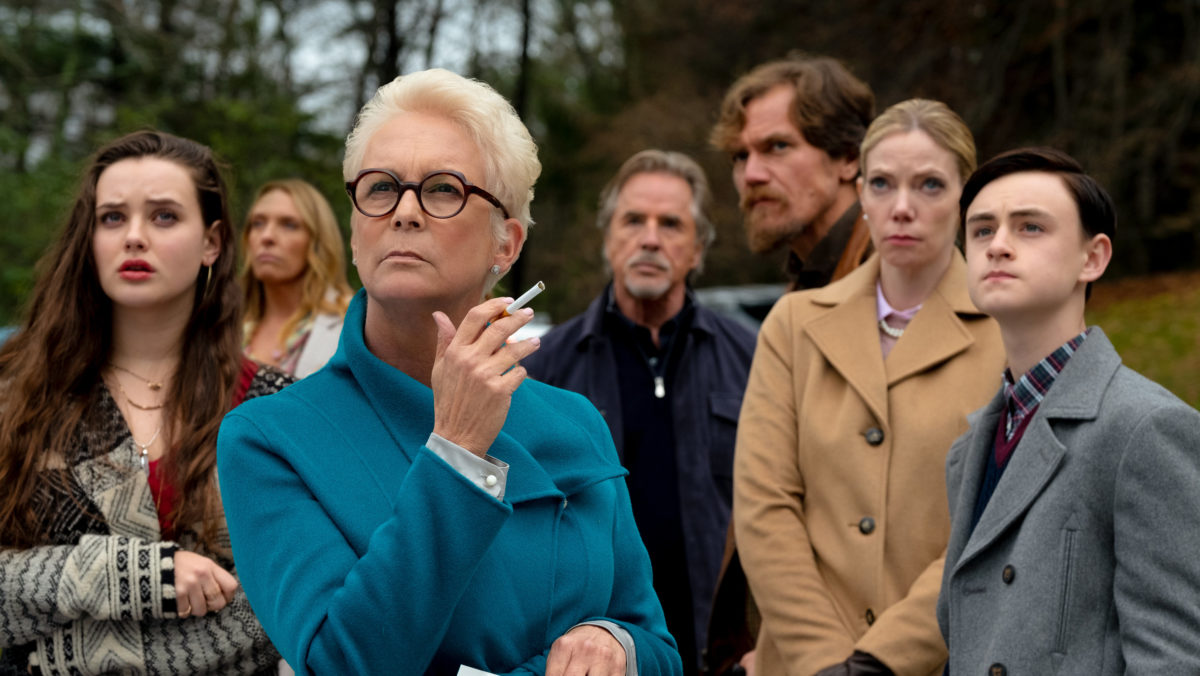 Few movies have managed to completely redefine the classic whodunnit? like Knives Out has. Giving Daniel Craig a nice little break from that franchise he hates being a part of so much, the dark comedy follows a grossly privileged and petty family as they try and solve the mystery of their father's murder.
It's far from standard stuff here, with everything from the costumes to the sharp, flowy dialogue giving Knives Out a charmingly theatrical quality. You'd be hard-pressed to find a movie on Amazon Prime with this much zing and personality, channelled brilliantly by director Rian Johnson and enlivened by an ensemble cast rounded out by Chris Evans, Ana de Armas, Jamie Lee Curtis, John Johnson, Toni Collette, Lakeith Stanfield, Katherine Langford, Michael Shannon, Jaeden Martell, and Christopher Plummer.
---
Platoon (1986)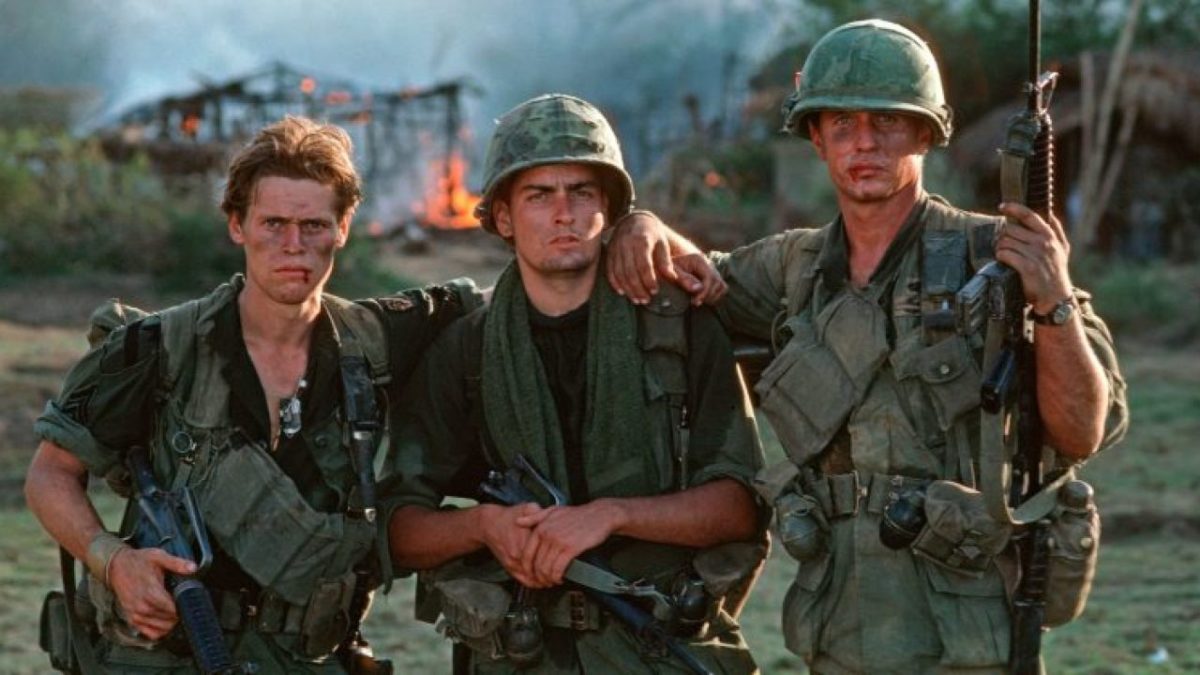 Netflix might have Saving Private Ryan as their big war-cry for action aficionados, but Amazon Prime does just fine with Platoon. The 1986 classic is as authentic as you'll find, written and directed by Vietnam vet Oliver Stone with a banger cast starring William Dafoe, Charlie Sheen, Keith David, Kevin Dillon, John C. McGinley, Forest Whitaker, Tom Berenger, and a very young Johnny Depp.
Morality sits at the centre here, tackling deep-seated issues defining war and conflict, painted with a real, chilling sense of brutal honesty. With Stone himself having served as an infantryman in Vietnam, he wrote a script so unflinching in its depiction of callousness and depravity that no other war film has since come close.
---
Captain Phillips (2013)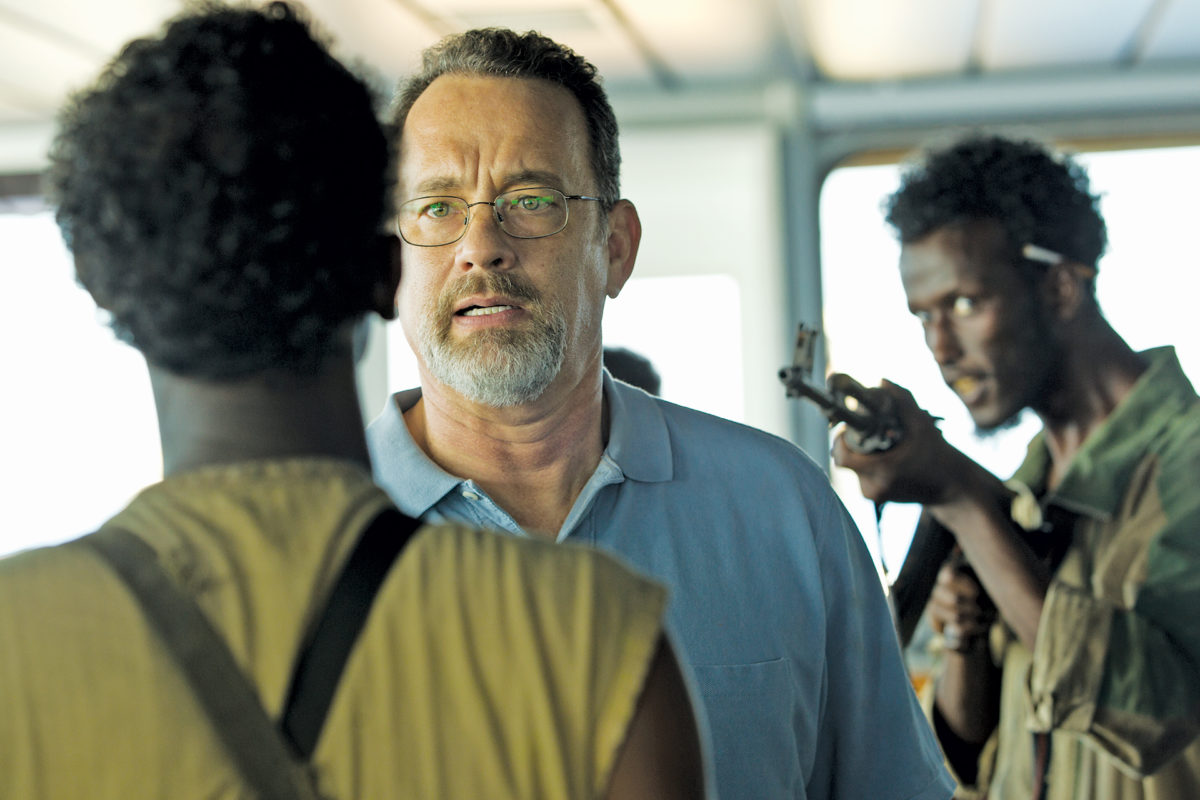 Captain Phillips would be nothing without Tom Hanks. Telling the true story of the 2009 Maersk Alabama hijacking, this biographical action thriller takes a while to burn up, but once it does there's no denying what director Paul Greengrass has turned in.
Hanks plays Captain Richard Phillips, a merchant mariner whose ship is taken hostage by Somali pirates. The interplay between Tom Hanks, as Phillips, and Barkhad Abdi, as pirate Absuwali Muse, is what really drives the entire script. Definitely worth a watch if you're in the mood for a movie that's a bit more a quiet storm, with powerful acting a tender approach to trauma.
---
Ocean's Eleven (2001)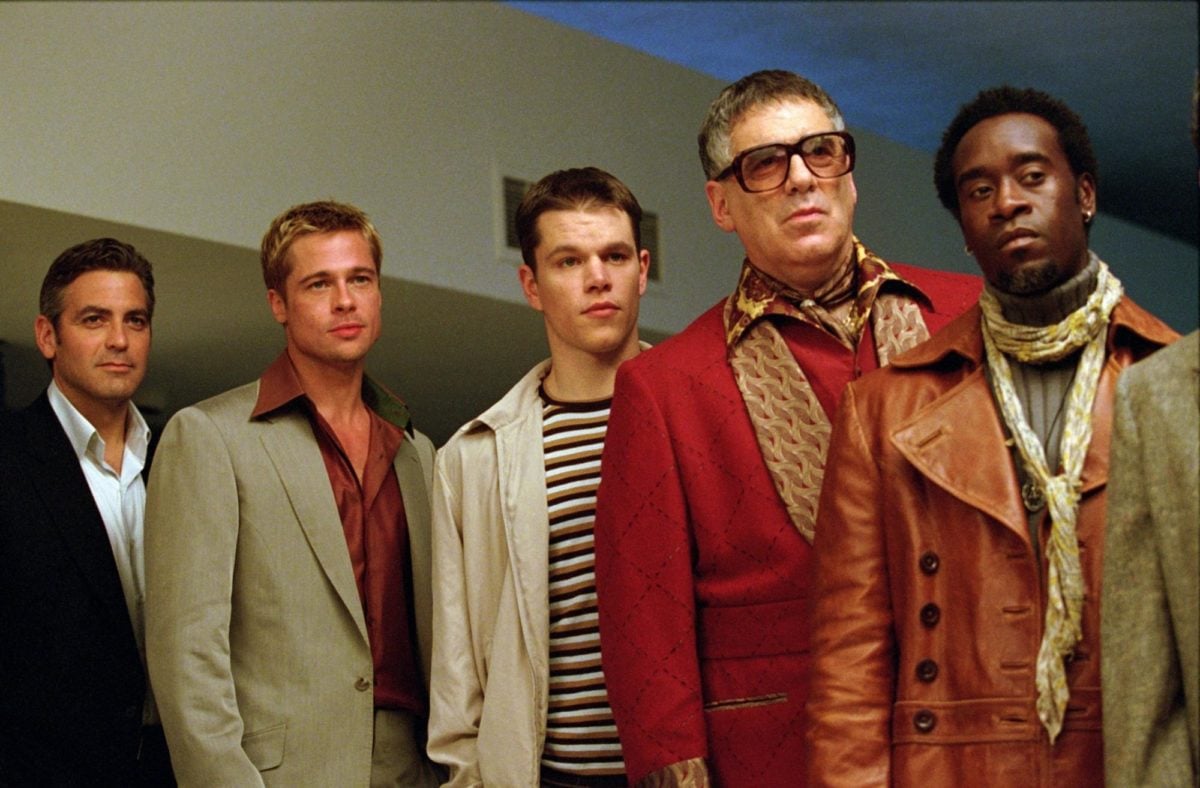 It's not hard to pick the best out of Steven Soderbergh's now iconic heist comedy. The first in this trilogy is the clear winner, with the charming ensemble cast doing their absolute best to entertain while the script revives and reinterprets the 1960 Rat Pack film.
George Clooney, Brad Pitt, Matt Damon, Don Cheadle, Andy Garcia, Bernie Mac, Julia Roberts. All in fine form here, helping Soderbergh tell the story of a group of uniquely talented individuals coming together to steal $160 million from a casino owner.
---
Keen on something else from the service? Check out Everything Coming To Amazon Prime Video next month. You'll also want to get across The Best Shows On Amazon Prime Australia Right Now.
Edging more towards Netflix? Check out the Best Movies On Netflix Australia and the Best Shows On Netflix Australia.