The Fast & Furious franchise has come a long way from jacking Panasonic DVD players… all the way to throwing hands with The Rock, deadlifting supercars, and even combatting international terrorism. But now, Dominic Toretto and co. are set to face what is ostensibly their biggest challenge yet — and his name is John Cena.
Yes, that's right. Apparently, all Vin Diesel's mentions of "family" were referring to the perennially (and once visually) elusive Mr Cena. Cena, however, isn't even the most surprising presence.
---
---
In a decision that defies all logic, and shatters every single rule about preserving mystery for the actual film, the trailer above blatantly reveals the return of magnetic Tokyo Drift character, Han Lue (portrayed by Sung Kang).
Alongside Diesel, Cena, and Kang, Fast & Furious 9 will see the return of Michelle Rodriguez, Tyrese Gibbson, Ludacris, Jordana Brewster, Lucas Black, and Charlize Theron. Cardi B and the UFC's Francis Ngannou have also been cast in undisclosed roles.
Justin Lin has reprised his directorial position for this one, which explains the attachment of Han. Hopefully, Lin will bring the story slightly back to Earth. Though we're certainly not holding our breath.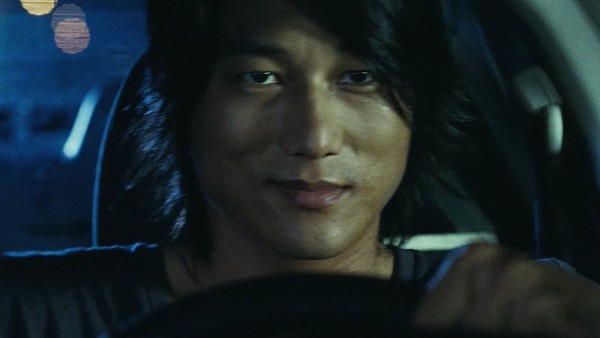 Watch the full trailer above.
RELATED: 'Anaconda' Is Being Rebooted By Sony.