Since 2016, director Michael Mann has been teasing a Heat prequel novel. But in a recent project update, Mann revealed his desire to turn the yet to be published manuscript into a prequel film – as well as completing the trilogy by making a sequel to the original instalment.
The prequel novel, of course, has been in the works for some time now. According to Mann himself, it follows the formative years of homicide detective Vincent Hanna (Al Pacino), Neil McCauley (Robert De Niro), Chris Shihirles (Val Kilmer), Nate (Jon Voight), as well as other periphery characters from the original 1995 film.
"It's a stack about ten inches high on my desk right now," says Mann on the matter of the prequel novel's manuscript in an interview with Deadline.
---
---
"We're on it, and I'm putting time into that and a screenplay I can't tell you about. But I absolutely want to make a movie of the Heat prequel – and a sequel."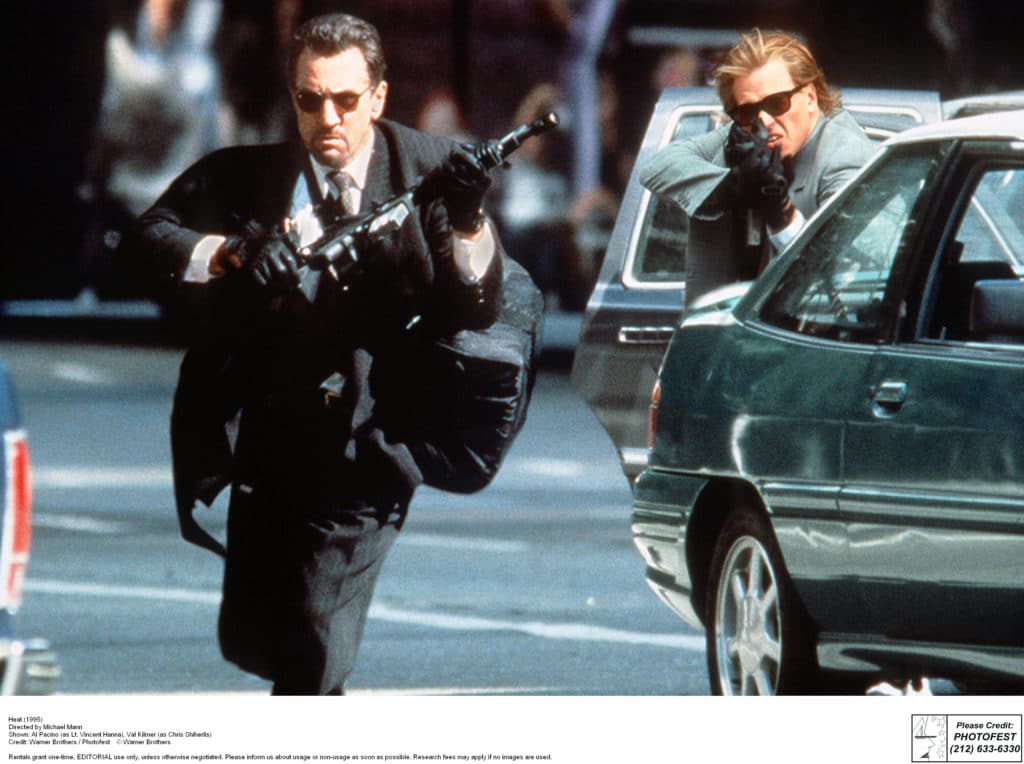 While the concept naturally provokes intrigue, one cannot help but wonder what it'd practically look like. And feel like. Especially given the ages of all the above actors. Because I'm telling you right now – there's no way any of us are going to endure another Irishman-style VFX ordeal again. Alternatively, it probably won't feel the same with all-new actors.
As for the Heat sequel, this is a prospect that leaves an even bigger question mark. Not just in terms of casting and recapturing the magic, but in terms of the actual story. Where could the character arcs possibly go post the original's conclusion? As much as we'd like to see it on the big screens, there's no escaping the question of whether two additional films are really all that necessary.
Hopefully, we'll have more details to share on the Heat trilogy in the coming months. In the meantime, however, we still have the taut masterpiece that is Heat (1995) to enjoy time and time again.