In 2005, when the franchise was seeking a new direction, casting for the next 007 to replace Pierce Brosnan had been narrowed down to just two names. The first was Daniel Craig, who would eventually land the highly-coveted role and make his debut in Martin Campbell's seminal Casino Royale. The other actor in serious contention was 22-year-old Henry Cavill, who reports are now suggesting is "pushing" to be the next James Bond after the incumbent's tenure concludes with Cary Joji Fukunaga's delayed No Time To Die.
A key reason he'd lost the part came down to age. While New Zealand director Martin Campbell – who also helmed GoldenEye – had apparently championed Cavill, longtime James Bond producers such as Barbara Broccoli, Michael G. Wilson, and the suits over at Eon Productions had ultimately decided an older face would be far more appropriate. Plus there's no denying it would've felt ridiculous watching a uni kid portray the world's most iconic spy. More recently, The Witcher lead himself revealed he wasn't exactly in the best of shape at the time of the audition process' final dash.
RELATED: Cillian Murphy Almost Became The Nolan Trilogy Batman
---
---
"It was his tough love way of saying, 'Look, mate, you're in a Bond screen test. Next time you come to a screen test, really focus hard on making sure you lean up if it's for something like Bond,'" Henry Cavill recounts being told in an exchange with Campbell.

"And I wasn't by any means chubby, but I was probably overweight for taking my shirt off on camera."

Given Cavill is now 38-years-old (an entire year older than Daniel Craig was when he was cast), as well as having developed a reputation for being one of the most – if not simply the most – physically impressive specimens working in Hollywood right now, it's safe to assume both critiques have soundly been resolved. But the case for Henry Cavill to finally become James Bond is far more extensive than simply fulfilling the criteria he failed fifteen years ago.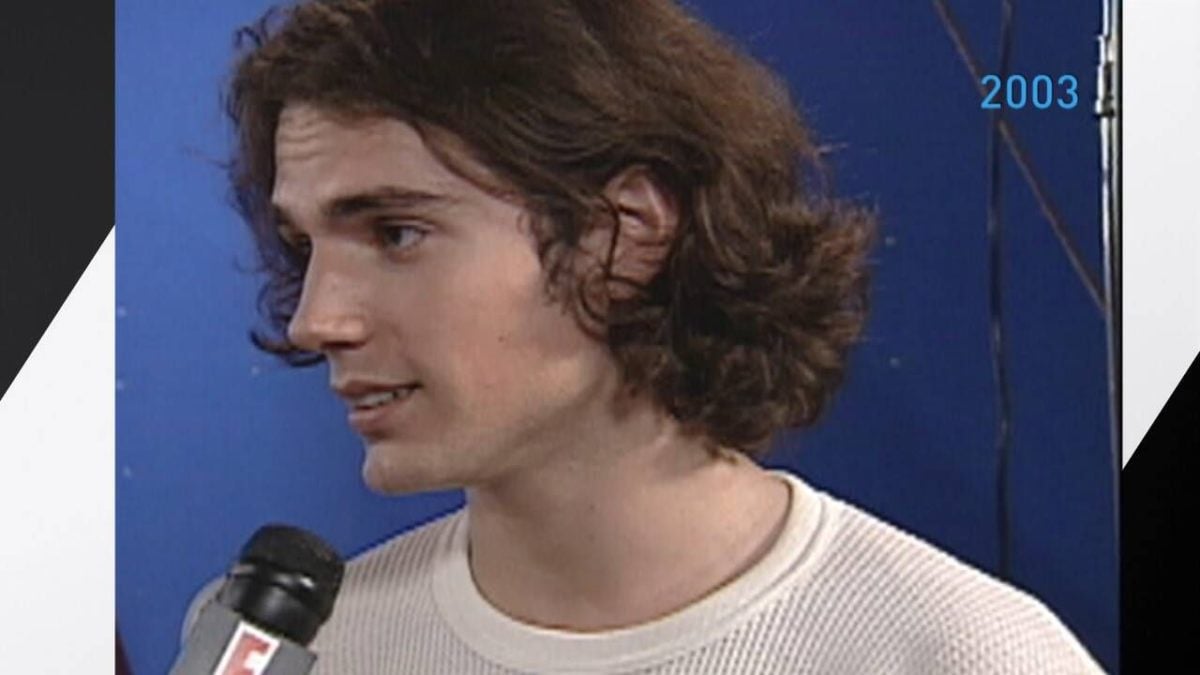 The justification essentially comes down to three core titles in his filmography: Man of Steet, The Man From U.N.C.L.E., and Mission: Impossible – Fallout. Keep in mind the single best justification would probably be the upcoming, star-studded action-thriller – Argylle – currently being adapted by Kingsmen creator Matthew Vaughn that's on track to "re-invent the spy genre." Unfortunately, neither the novel by Elli Conway nor the movie by Vaughn has been released, so we have no way of truly knowing.
Despite the large scale ambitions of the Greek mythology-inspired epic, Immortals, it wasn't until Henry Cavill took on the equally-storied mantle of Superman that he demonstrated major star power potential. Regardless of whatever your personal opinions are surrounding Zack Snyder's instalment, or of the DCEU as a whole (of which I'm aware is another discourse rich area), Man of Steel added "handling a cinematic legacy role" and "crowd-drawing ability" to his CV.
James Bond as a fictional persona is comprised of two crucial dualities. It's a balancing act that requires suave sophistication like that of Sean Connery, Roger Moore, and Pierce Brosnan; in contrast to a certain element brutality, grit, and willingness to engage in the spit-out-some-blood, tear-your-tailored-shirt brand of violence – obviously best exemplified by Daniel Craig.
The former is what Henry Cavill showcased as Napoleon Solo (also a legacy role) in what many already refer to as an informal James Bond audition tape – Guy Ritchie's The Man From U.N.C.L.E. Starring opposite Armie Hammer's laconic and no-nonsense Illya Kuryakin, Cavill exhibited all the roguish charms and devil may care attitude in the face of danger – Cold War danger, extra points – that practically screams classic Bond.
The latter is what Henry Cavill showcased in America's answer to the James Bond series – Mission: Impossible – Fallout – as CIA double agent, August Walker / John Lark. Serving as the film's secret villain will instantly give your a sinister aura, but it was the way in which Cavill's Walker / Lark operated with reckless abandon prior to the turn which really shined above all else. And you can't tell me that entire bathroom sequence didn't give you a little bit of a Casino Royale opening sequence vibe.
In short, the bloke has pretty much been dancing around 007 without ever actually being offered the real deal. The far more compelling evidence which places Henry Cavill in pole position to become the next James Bond, however, lies in the franchise's casting habits.
---
---
James Bond expert and author of Catching Bullets – Memoirs Of A Bond Fan, Mark O'Connell, outlined how incoming 007 actors were historically runners up at their auditions prior to hitting MI6 intelligence officer success (similar to the situation encountered by Henry Cavill).
"Roger Moore was considered for Sean Connery's Dr No, Timothy Dalton was looked at when he was just 21 in the era of George Lazenby's On Her Majesty's Secret Service and later Diamonds Are Forever," O'Connell explained to Express.co.uk back in 2019.
"They looked at everyone for Diamonds Are Forever, as they were slightly panicking [after George Lazenby turned down more Bond films after just one outing]."
RELATED: Daniel Craig Won't Be Leaving Children A Cent Of His $220 Million Fortune
Eventually, Sean Connery was persuaded to return once more before passing the torch to Roger Moore, who made his debut in Live & Let Die. You may also recall Pierce Brosnan landed the gig in 1987 for The Living Daylights before a contractual obligation tied to NBC's cancelled-then-revived series, Remington Steele, forced him to tap out. Timothy Dalton stepped in until Brosnan was free to make a splash in Campbell's GoldenEye in 1995.
So you see, all signs actually point to Henry Cavill… it's to the point where even an artificial intelligence-assisted casting algorithm selected him to start swilling shaken martinis, driving Aston Martins, and pop unnamed henchman with a Walther PPK after Daniel Craig.
"If [producer Barbara Broccoli] and Mike [co-producer Michael G. Wilson] were interested in that, I would absolutely jump at the opportunity," Henry Cavill previously told GQ.
"At this stage, it's all up in the air. We'll see what happens. But yes, I would love to play Bond. It would be very, very exciting."
---
---
We'd be interested in that too, Henry. Very interested.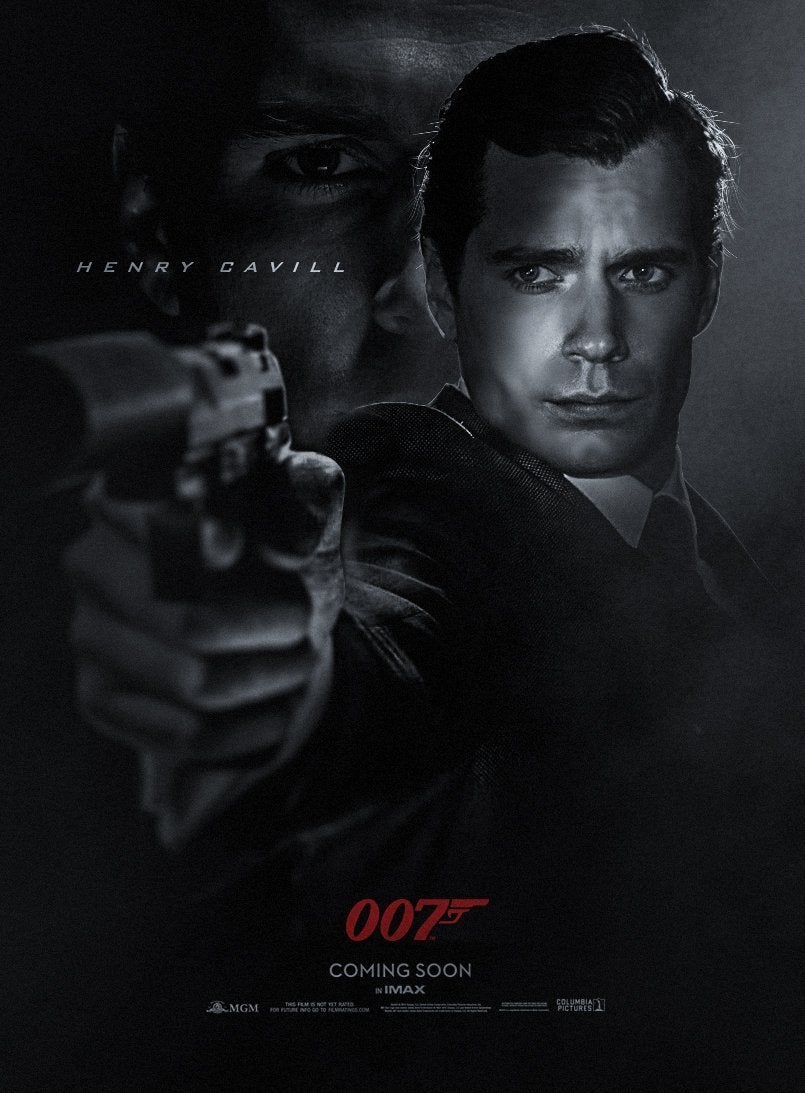 ---
For those of you who are curious, here's every other notable candidate for the next James Bond (non-official + media speculated, of course):
Tom Hardy
Tom Hiddleston
Cillian Murphy
Richard Madden
Nicholas Hoult
Damian Lewis
Idris Elba
Sam Heughan
Michael Fassbender
Michael B. Jordan
Regé-Jean Page (heavily rumoured favourite next to Henry Cavill)
Luke Evans
George MacKay
Harry Styles