Last week, the internet was sent into a meltdown when director Todd Phillips confirmed Joker 2 had a completed screenplay via Instagram; with both writing partner Scott Silver and Joaquin Phoenix ostensibly attached to the forthcoming DC production (more on this later). This week, however, The Hollywood Reporter has revealed Joker 2 – otherwise known as Joker: Folie à Deux – may take the form of a musical with Lady Gaga in early negotiations to portray Harley Quinn has left many unsure how to feel.
"Details on her character are being kept under wraps, but Joker is known for his on-off abusive relationship with Harley Quinn — his psychiatrist at the mental institution known as Arkham Asylum who falls in love with him and becomes his sidekick and partner in crime," writes Borys Kit of THR.
RELATED: The Alternate Ending For 'Joker' Almost Changed The Entire DC Universe
---
---
"It is unclear whether Todd Phillips and company are using other DC characters or striking on their own, as they did in many instances with their first movie."
"If a deal makes, Lady Gaga would play Harley Quinn. However, this new Quinn exists in a different DC universe than the Margot Robbie's Harley Quinn, which most recently appeared in 2021's The Suicide Squad as well as several other films."
Should all this actually go ahead, Joker 2 would mark the second occasion Lady Gaga – real name: Stefani Germanotta – has collaborated with Todd Phillips after the celebrated 2018 remake A Star Is Born, which the former starred in and the latter produced. Incidentally, A Star Is Born co-star Bradley Cooper also produced the first Joker film.
Speculation surrounding whether Phillips' Joker franchise would finally introduce its own Harley Quinn has been a lingering presence ever since the title reveal (and arguably before that).
"Folie à deux" is a French phrase that translates to "madness of two" or "shared psychosis." It's also used to describe a "delusion or mental illness shared by two people in close association" in English. And as we all know, the only other DC character Joker shares any kind of emotional ties with aside from the Dark Knight himself is Dr Quinn. Although some – present company included – held out for an intriguing pitch served up by none other than Willem Dafoe himself.
"There is something interesting about, like, if there was a Joker impostor," Willem Dafoe told GQ UK.
---
---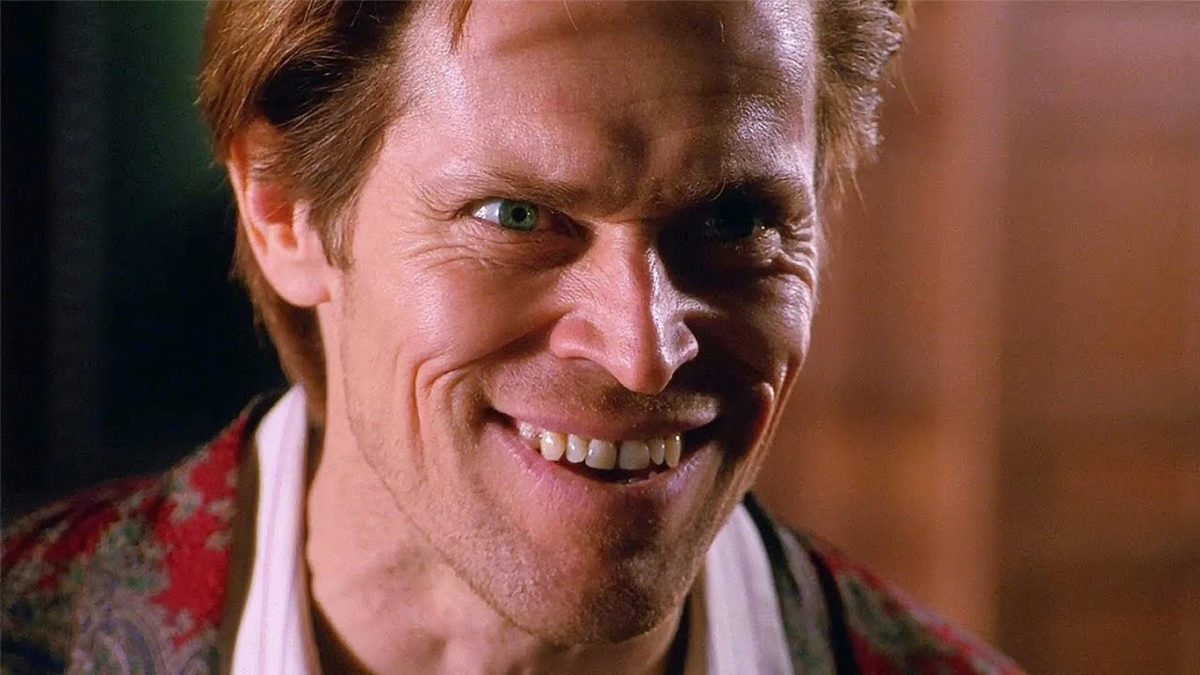 "So it would be possible to have not duelling Jokers but someone that says to be the Joker that isn't the Joker. And that kind of opens up the possibility of an interesting story. Particularly if you had Joaquin Phoenix's Joker and then you had someone who was either imitating or riffing off what he did."
So what else do we know about Joker 2 at this very moment? To be completely honest: not a whole lot. Except that it's almost inevitable.
"When a movie does $1 billion and costs $60 million to make, of course it comes up," Todd Phillips stated in regards to the controversial 2019 blockbuster.
RELATED: Joaquin Phoenix Offered $50 Million For 'Joker' Sequels
"But Joaquin and I haven't really decided on it. We're open. I mean, I'd love to work with him on anything, quite frankly. So who knows?"
"It would have to have a real thematic resonance the way this one did, ultimately being about childhood trauma and the lack of love, and the loss of empathy. All those things are really what made this movie work for us, so we'd have to have something that had an equal thematic resonance."
Despite the fact Warner Bros reportedly offered Joaquin Phoenix a staggering $50 million payday to return for a trilogy and the Academy Award-winning thespian's appearance on the 'gram with Phillips' screenplay in hand, sources indicate a deal had yet to be closed between studio and star. But it's worth noting both parties are said to be "deep into it."
I suppose we'll simply get what we fucking deserve.
---
---