For almost two decades, Quentin Tarantino has been dangling the prospect of Kill Bill 3 / Kill Bill: Volume 3. But now, as the greatly revered director once again threatens the masses with retirement after an enviable 32-year career, Tarantino has reignited rumours surrounding the long-awaited follow-up at the Rome Film Festival; wherein he received a lifetime achievement award from Italian horror maestro, Dario Argento.
"Why not?" Tarantino responded when prompted about whether Kill Bill 3 would be among one of his next feature-length films.
"But first I want to make a comedy."
---
---
It's all well and good to spitball about making Kill Bill 3 in just about every press junket from Kill Bill: Volume 2 to Inglorious Basterds. But what would the story behind Kill Bill 3 actually involve? After all – spoilers – wasn't Bill AKA Snake Charmer (portrayed by David Carradine) already killed at the conclusion of the original sequel by Beatrix Kiddo AKA Black Mamba, The Bride (portrayed by Uma Thurman)? And if so, would that mean the entire Kill Bill naming convention will need to face something of an overhaul? Potential pitch: The Bride Lives. Of course, similar to Thurman's Bride herself… there's every chance Bill isn't actually dead. In which case, there's nothing to ponder and a lot to get stuck into.
RELATED: Quentin Tarantino Once Got Shitfaced With Pierce Brosnan & Pitched A James Bond Film
"I think it's just revisiting the characters 20 years later and just imagining The Bride and her daughter, Bebe, having 20 years of peace, and then that peace is shattered," Tarantino previously mentioned during his appearance on The Joe Rogan Experience podcast.
"And now The Bride and Bebe are on the run and just the idea of being able to cast Uma and cast her daughter [Maya Hawke] in the thing would be fucking exciting."
"I've wondered about what happens to The Bride, you know, 10 years later, 15 years later. What happens to her daughter… Me and Uma have actually talked about it recently, frankly, to tell you the truth."

– Quentin Taraninto, 2019.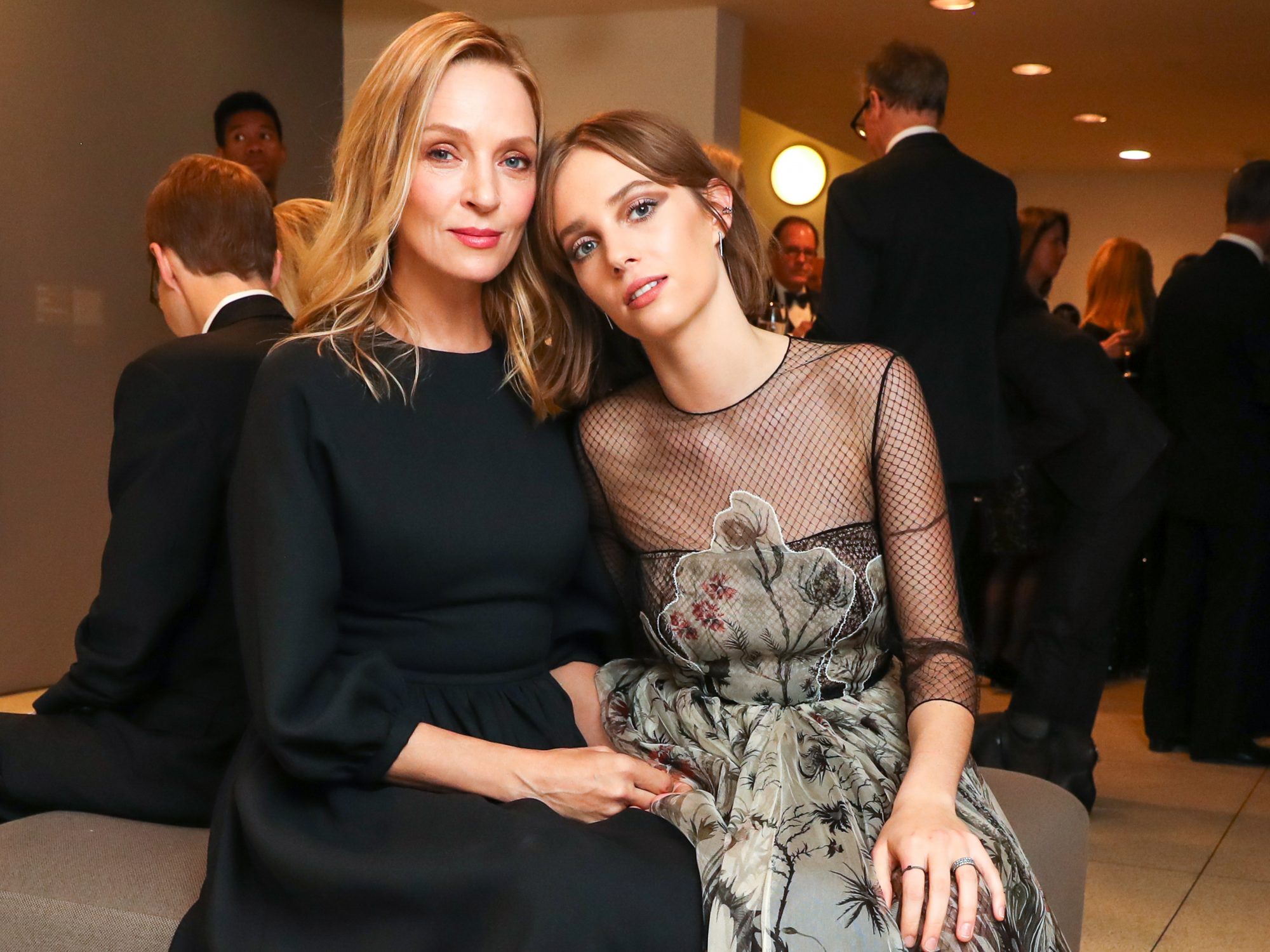 In addition to having obviously cast Uma Thurman in the Kill Bill duology / potential trilogy and as Mia Wallace in Pulp Fiction, many of you may recall Tarantino has cast her real-life daughter Maya Hawke as Flowerchild in Once Upon A Time In Hollywood, starring Leonardo DiCaprio, Brad Pitt, and Margot Robbie. So how exactly would this mother-daughter peace be shattered? It has everything to do Vivica A. Fox and her equally iconic character, Vernita Green of the Deadly Viper Assassination Squad.
As a refresher, Vernita Green was one of the fellow assassins who betrayed Thurman's Beatrix Kiddo / Black Mamba / The Bride in extremely bloody fashion when she attempted to leave all the violence behind and start a normal life with her unborn child. Beatrix Kiddo would eventually awake from a coma years after her "execution" to discover herself childless, killing Vernita in front of her own daughter on a path to vengeance, before telling said daughter she's welcome to seek her out in the future if she's still "raw about it."
---
---
"The star will be Vernita Green's daughter, Nikki," Tarantino told Entertainment Weekly back in 2004.

"I've already got the whole mythology: [the one-armed] Sofie Fatale (portrayed by Julie Dreyfus) will get all of Bill's money. She'll raise Nikki, who'll take on The Bride. Nikki deserves her revenge every bit as much as the Bride deserved hers."
Last year, Vivica A. Fox championed the idea of Zendaya to portray Nikki Green during an interview with NME.
"How hot would that be?" And that would probably greenlight this project. Because her and Uma are both very tall, and it would just be kick-butt, and I love her."
"If any of my movies would be taken – me and Uma were literally were [sic] talking about it last week – so, if any of my movies were going to spring from one of my other movies, it would be the third Kill Bill."

– Quentin Taraninto, 2019.
Reports indicate Elle Driver (Daryl Hannah) and Gogo Yubari's (Chiaki Kuriyama) twin sister could also make an appearance. But at this stage, we're soundly navigating into pipe dream / classic Tarantino mouth-running territory.
RELATED: Quentin Tarantino Has Been Quietly Reviewing Films Online
As for the matter of his next feature-length project, it appears as though Quentin Tarantino has his heart set on revisiting the fusion of comedy and spaghetti western genre briefly explored in Django Unchained, starring Jamie Foxx, Christoph Waltz, Leonardo DiCaprio, and Samuel L. Jackson.
"It's not like my next movie. It's a piece of something else that I'm thinking about doing — and I'm not going to describe what it is. But part of this thing, there is supposed to be a Spaghetti Western in it," Tarantino explains at the Rome Film Festival, according to Variety.
---
---
"I'm looking forward to shooting that [thing] because it's going to be really fun. Because I want to shoot it in the Spaghetti Western style where everybody's speaking a different language," he adds, before reportedly breaking into laughter.
"The Mexican Bandido is an Italian; the hero is an American; the bad sheriff is a German; the Mexican saloon girl is Israeli. And everybody is speaking a different language. And you [the actors] just know: OK, when he's finished talking then I can talk."
We'll let you know if Kill Bill 3 / Kill Bill: Volume 3 actually comes into fruition. Or if completing the trilogy is simply another case of Quentin Tarantino talking a big game vis-a-vis his other long rumoured project: an R-rated Star Trek adaptation.