It would appear that the death-defying motorcycle jump teased earlier this year won't be the sole visual spectacle at the centrepiece of Mission: Impossible 7 – directed by Christopher McQuarrie and starring Tom Cruise – as it's revealed another stunt involves an entire train taking a similar dramatic dive. Oh yeah… potential spoilers.
Captured by unofficial cameras at Stoney Middleton, Derbyshire, where teams had reportedly been constructing the set for approximately five months, a black locomotive can be seen pumping full steam ahead. Before long, it plunges straight off the cliff where the track ends, and into murky waters. Locals indicated Cruise was also present to witness the showstopping crash.
Given how the 59-year-old action star was also spotted chilling above another train in Norway last October, as well as filming a fight sequence, you can imagine what the scenes will entail once stitched together and glammed up with a bit of Hollywood movie magic. Or perhaps McQuarrie and Cruise just felt like throwing in two separate train sequences. Who knows?

RELATED: Remember When Tom Cruise Crushed His Red Bull Racing F1 Test Drive?
---
---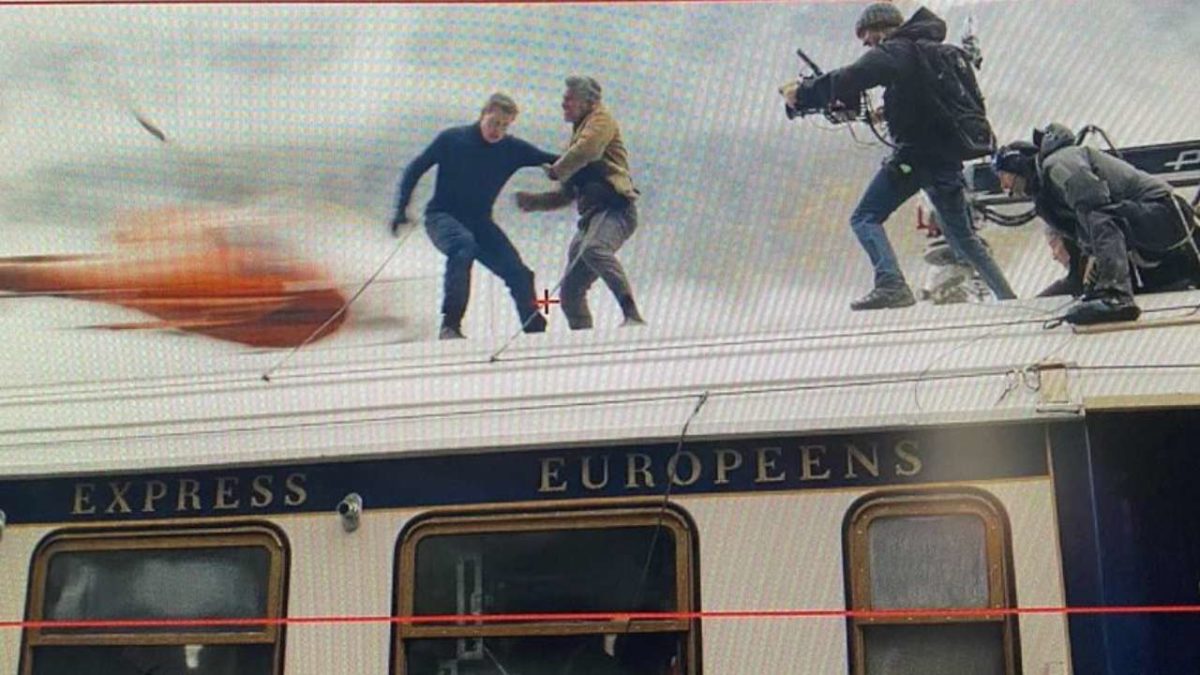 RELATED: 'No Time To Die' Needed 31,797 Litres Of Coca-Cola For A Motorcycle Stunt
While riding a motorcycle off the edge of a cliff might sound pretty average after decades of being exposed to essentially the same thing in cinema, when Cruise breaks down the logistics behind the other major stunt featured in Mission: Impossible 7, you come to realise the real deal is a completely different ball game; and appreciate what's actually being put on the line here for our collective entertainment. In fact, the sequence required months of training and weeks of planning.
"If the wind was too strong, it would blow me off the ramp," explains Tom Cruise.
"The helicopter [filming the stunt] was a problem because I didn't want to be hammering down that ramp at top speed and get hit by a stone. Or if I departed in a weird way, we didn't know what was going to happen with the bike."
"I had about six seconds once I departed the ramp to pull the chute and I don't want to get tangled in the bike. If I do, that's not going to end well."
As Tom Cruise briefly touched on, it involves your run-of-the-mill motorcycle jump, followed by a well-timed parachute deployment. And like the Mission: Impossible 7 train stunt, we'll simply have to wait to see it on the big screen before passing judgement on its supposed wow-factor.
Mission: Impossible 7 will be released here in Australia on May 26th of 2022. If the country isn't still shut down by then.
---
---
Now read everything you need to know about Mission: Impossible 7 here.