Rian Johnson's 2019 sleeper hit starring Daniel Craig and Ana de Armas will officially become a trilogy, as Deadline reports Knives Out 2 and Knives Out 3 are heading to Netflix for an eye-watering sum of US$450 million (AU$592 million) – potentially higher.
The proposed franchise was subject to a bidding war from the big three streamers – Apple, Amazon, and of course, Netflix – as well as new kids on the block Disney+, HBO Max, and so forth, currently in the final stages of being finalised; hence why that aforementioned US$450 million figure could climb just a little higher.
But given how the original film managed to generate over US$311 million against a US$40 million budget, not to mention earn a Best Original Screenplay nomination at the Academy Awards, Knives Out 2 and Knives Out 3 could potentially bring a whole lot of eyeballs to screens. It's unclear whether either instalment will have a theatrical release running parallel or staggered prior to hitting the old streaming queue.

US$450 million, however, won't go straight into the pockets of Rian Johnson & Co. Sort of. As noted by Collider, this half a billion figure covers budgets for both films, buyouts for those who have backend agreements (i.e. Johnson and Craig), exclusive distribution rights, and pretty much most of the costs before marketing.
---
---
RELATED: Netflix Will Spend Over $17 Billion On Content This Year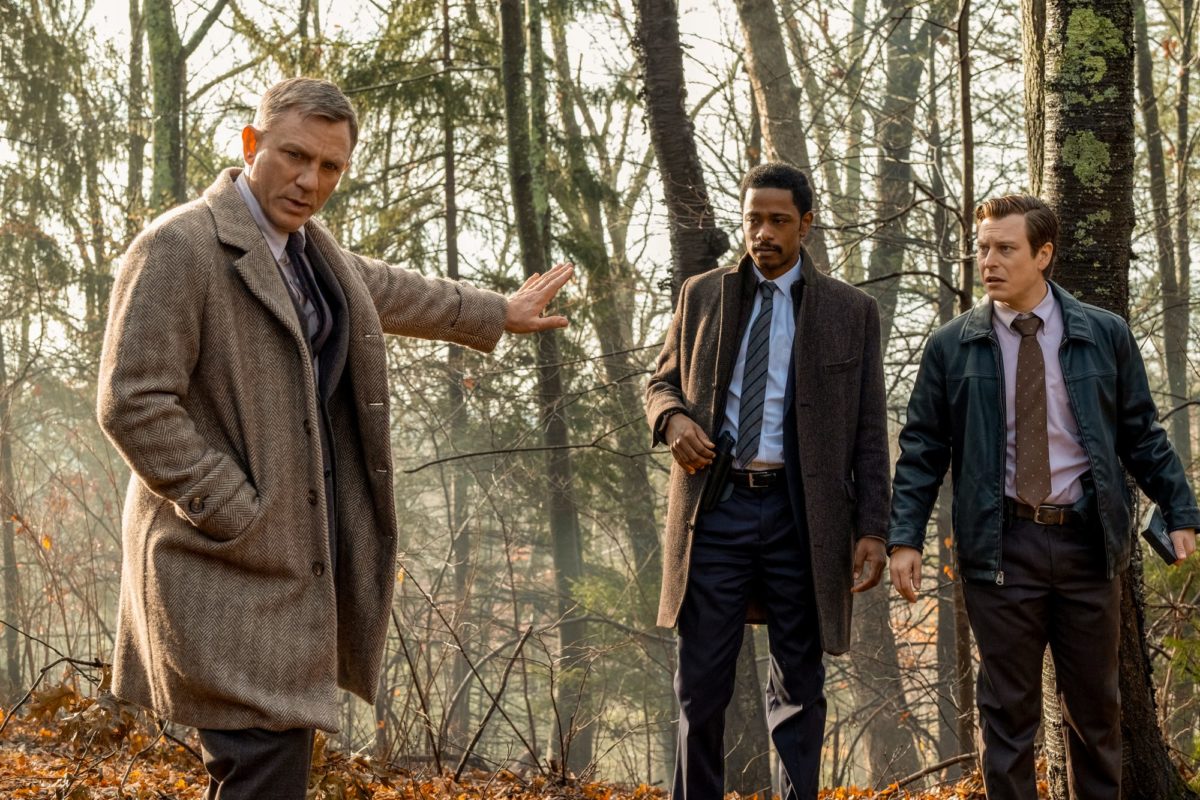 RELATED: 'No Time To Die' Offered To Netflix & Apple For US$600 Million
The deal involves Johnson returning as both writer and director, creative partner Ram Bergman returning as producer, as well as leading man Daniel Craig reprising his ever-memorable role as Southern detective, Benoit Blanc. At this stage, Craig will be the only cast member from the first Knives Out returning; and while plot details are virtually non-existent at this stage – despite the fact both screenplays have already been completed – it certainly sheds light on what Knives Out 2 and Knives Out 3 will resemble.
In the grand tradition of classic mystery novels penned by the likes of key inspiration, Agatha Christie, it would appear Craig's Benoit Blanc will follow directly in the footsteps of yet another iconic sleuth: Hercule Poirot.
"This'll be another Poirot novel," Rian Johnson previously confirmed when prompted about a sequel.

"This'll be just like what Agatha Christie did. It's disconnected from Knives Out. It's just another case."
Netflix's acquisition of Knives Out 2 and Knives Out 3 is extraordinary, beyond its newfound status as one of the richest streaming picture deal in modern history. According to Deadline, the film only came together Danny Boyle exited No Time To Die, leaving Daniel Craig with a bit of downtime. Johnson swooped in with a close-to-fully-formed project, effectively securing his star before Cary Joji Fukunaga could step in as the new 007 director in a Sliding Doors-style moment of serendipity.
Knives Out 2 is expected to begin filming in Greece around mid-2021 with casting to begin immediately – release date yet to be announced.
---
---