As J. Robert Oppenheimer forever changed the world when he conceived of the atomic bomb, based on the suspenseful teaser trailer dropped overnight, the landscape of modern cinema will soon be irrevocably altered by Christopher Nolan's ambitious biopic Oppenheimer starring Cillian Murphy.
The minute-long preview, complete with Nolan's signature fixation on countdown clocks, is currently being streamed in a loop and offers very little in the way of footage. Still, it's enough to get our freak juices flowing.
"The world is changing, reforming. This is your moment," Emily Blunt can be heard saying as the titular character's wife Katherine "Kitty" Oppenheimer.
---
---
RELATED: Christian Bale Is Keen To Return As Batman (But On One Condition)
A countdown then appears on screen – 11 months, 24 days, 15 hours, 29 minutes – followed by a succession of voices, which we can only assume include Robert Downey Jr as the influential multi-hyphenate Lewis Strauss and Kenneth Branagh as whoever he'll be portraying (confirmation has yet to be made).
"How can this man, who sees so much, be so blind?"
"The force from which the sun draws its power has been set loose."
"You gave them the power to destroy themselves."
"That made them the most important man who ever lived."
The Oppenheimer trailer closes with: "The man who moved the Earth."
---
---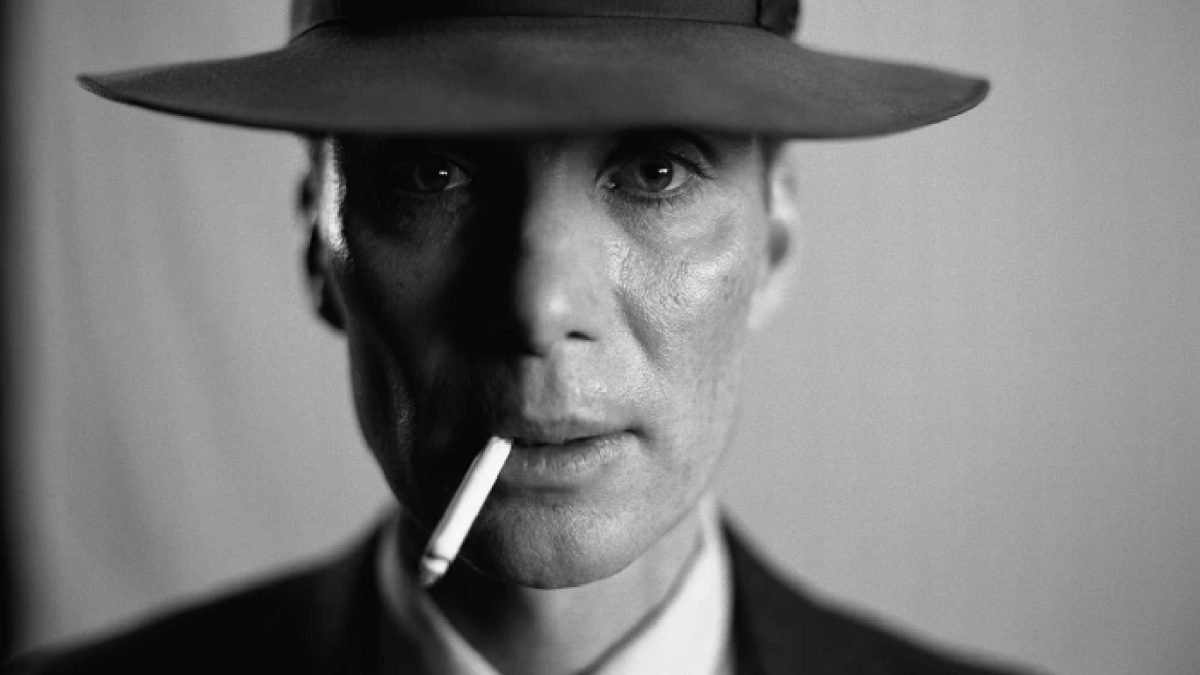 Adapted from the Pulitzer Prize-winning book American Prometheus: The Triumph and Tragedy of J. Robert Oppenheimer written by Kai Bird and Martin J. Sherwin, the film will obviously depict the Father of the Atom Bomb's story. More specifically, Oppenheimer's role in developing the first nuclear weapon with the Manhattan Project during World War II.
"I'm interested in the man and what [inventing the atomic bomb] does to the individual," Cillian Murphy, who has apparently been doing "an awful lot of reading" in preparation, told The Guardian (long before the Oppenheimer trailer debuted).
"The mechanics of it, that's not really for me – I don't have the intellectual capability to understand them. But these contradictory characters are fascinating."
"Tommy Shelby's a complete contradiction, too. People identify with that because we all walk around with these contradictory ideas coexisting in our heads."
RELATED: Is This The Most Star-Studded Movie Of All-Time?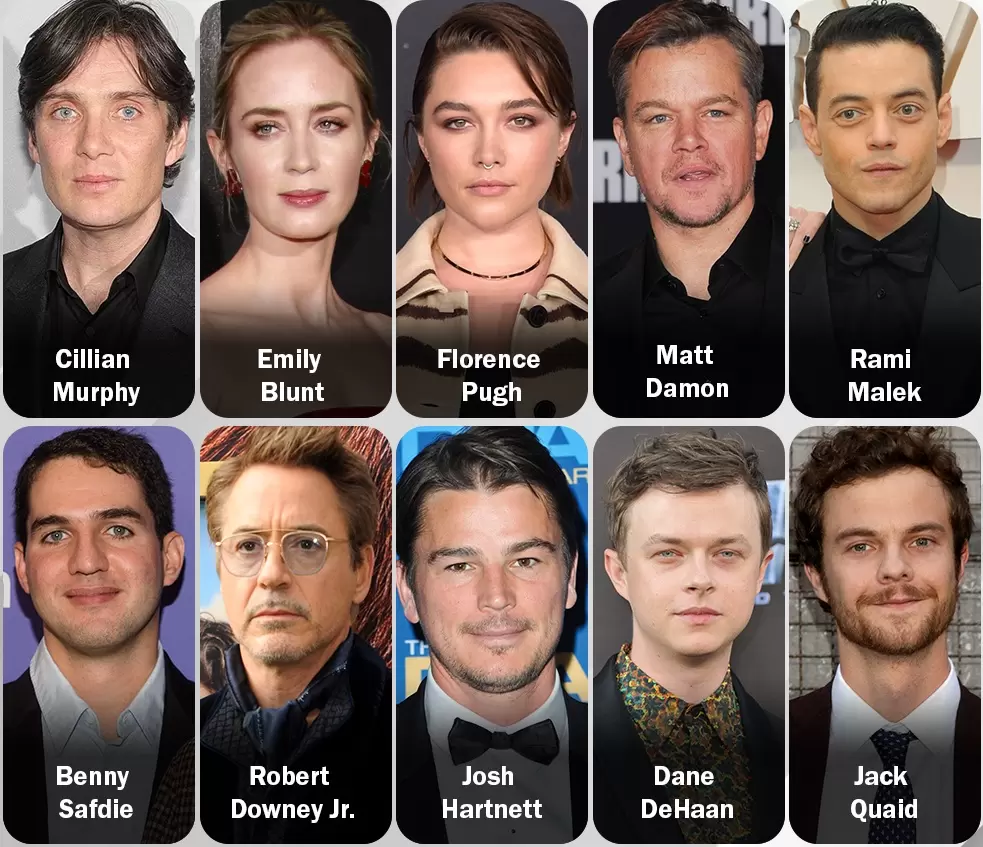 Since the film's initial announcement, the Oppenheimer cast has swelled in both numbers and star power. We're in for a proper A-list affair.
Cillian Murphy, Emily Blunt, Robert Downey Jr, and Kenneth Branagh aside, you can expect appearances from Matt Damon as Lieutenant General Leslie Groves, Florence Pugh as psychiatrist/physician Jean Tatlock, Benny Safdie as physicist Edward Teller, and Josh Hartnett as nuclear scientist Ernest Lawrence. Rami Malek, Dane DeHaan, Jack Quaid, Matthew Modine, Alden Ehrenreich, Gary Oldman, Casey Affleck, Jason Clarke, plus David Krumholtz are also attached through undisclosed roles.
But Cillian Murphy (The Dark Knight trilogy, Inception, Dunkirk), Matt Damon (Interstellar), and Kenneth Branagh (Tenet) won't be the only past collaborators Nolan has reunited with. There are also the following:
---
---
Cinematographer Hoyte van Hoytema (Interstellar, Dunkirk, Tenet)
Editor Jennifer Lame (Tenet; plus some non-Nolan titles such as Manchester by the Sea, Hereditary, Midsommar, Marriage Story, Judas & the Black Messiah)
Composer Ludwig Goransson (Tenet; also Creed, Black Panther, Childish Gambino's entire discography)
as well as wife/producing partner Emma Thomas & Altas Entertainment's Charles Roven
"I'll always turn up for [Christoher Nolan], whatever the size of the part. Chris will call me up and I'm there," said the Peaky Blinders actor.
"Isn't it wonderful that filmmakers are still making challenging, demanding films within the studio system, shot on film rather than IMAX? I think he's flying the flag."
"Him, Paul Thomas Anderson, and Quentin Tarantino are fantastic filmmakers making interesting work on a massive scale."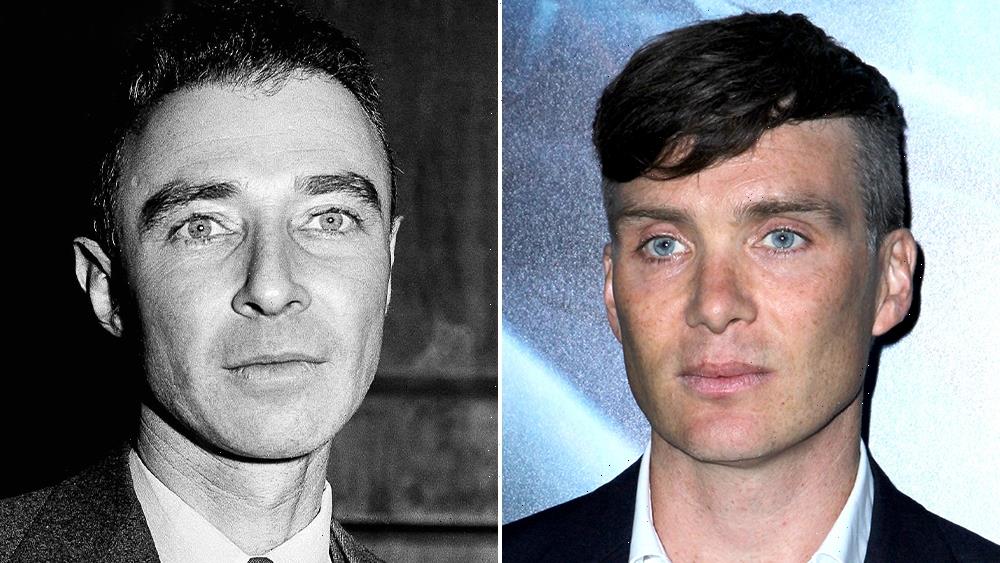 The biggest bombshell dropped in earlier reportage surrounding Christopher Nolan's Oppenheimer wasn't the film itself, nor the casting of Cillian Murphy. It was which studio he's chosen to partner with.
Up until recently, the high-concept director had maintained an extremely healthy + profitable relationship with Warner Bros, producing every one of his films under its banner since Insomnia (2002) starring Al Pacino and Robin Williams. After their marriage deteriorated in an extremely public fashion, however – and after the dust finally settled from an intense bidding war – Christopher Nolan departed for a new home at Universal, which happily met the auteur's list of demands.
Here's the list of the topline requests Christopher Nolan received from Universal (all sums in USD):
$100 million production budget
$100 million marketing budget
20% of the first-dollar box office gross
Total creative control
100-day theatrical run (minimum)
Additionally, the studio will not release another movie three weeks before or three weeks after his next film hits cinemas (what's known as a "blackout period")
RELATED: Bad News, Martin Scorsese's 'Killers Of The Flower Moon' Has Pushed Back Its Release
"It wasn't a negotiation," explained Borys Kit of The Hollywood Reporter.
---
---
"It was, rather, a once-in-a-generation opportunity to establish a relationship with one of the most successful and acclaimed filmmakers of the 21st century."
As per the usual agreement when it comes to working with Nolan, Oppenheimer will also be produced under his banner Syncopy, which he jointly helms with his wife Emma Thomas.
Christopher Nolan's Oppenheimer starring Cillian Murphy is currently scheduled for release on July 21st of 2023 – the annual slot typically saved for a Nolan flick, roughly two weeks before the anniversary of Hiroshima – stay tuned for more details.
And check out the first Oppenheimer trailer above.