UPDATE [15/11/21]: Two months after alluding to the fact the screenplay for a Gladiator sequel was in the process of being written, director Ridley Scott has revealed said screenplay is now complete. Speaking to Deadline, here's what the big fella himself had to say:

"Oh, it's been written. It's already been written. We have a good footprint, a good, logical place to go. You can't just do another Gladiator type movie. You've got to follow… there's enough components from the first one to pick up the ball and continue it."
According to Collider, Gladiator 2 follows Lucius – son of Lucilla (portrayed by Connie Nielsen) and nephew of Emperor Commodus (portrayed by Joaquin Phoenix) – meaning a time jump will be involved. Despite dying during the original film's climax, Russell Crowe is still expected to appear as Maximus Decimus Meridius. Who knows… read more about what we kinda-sorta know below.
---
---
Original Article – 'Gladiator' Sequel Is Being Written Right Now, Says Ridley Scott

The possibility of a Gladiator sequel has been something discussed online for years, often in the corners of the internet reserved for bullshit entertainment rumours and the like. But every now and then, Ridley Scott would take a moment away from his consistently packed shooting / producing schedule to offer fans of the original Russell Crowe-led historical epic a glimmer of hope. Just hours ago, the legendary director's latest update regarding the status of a potential Gladiator 2 was published, and it's very promising.
"I'm already having [the next] Gladiator written now," Ridley Scott tells Empire.

"So when I've done Napoleon, Gladiator will be ready to go."
The long-awaited continuation was initially announced back in November 2018, and by last reports, was set to follow Lucius – son of Lucilla (portrayed by Connie Nielsen) and nephew of Emperor Commodus (portrayed by Joaquin Phoenix); the latter of whom Maximus Decimus Meridius (portrayed by Russell Crowe) defeated in the Colosseum with Commodus' own hidden knife, before succumbing to his wounds. As you may recall, Maximus would join his slain wife and son in Elysium thereafter.
RELATED: George Clooney & Brad Pitt Reuniting For A New Thriller Movie
Paramount was the studio backing Scott's Gladiator sequel with The Town, The Batman, and Top Gun: Maverick scribe Peter Craig signed on as the screenwriter; other films you may have encountered bolstered by Craig's literary talent include The Hunger Games: Mockingjay (Part I & II), 12 Strong starring Chris Hemsworth, as well as Bad Boys For Life. In short, the man has plenty of experience furthering existing franchises. Whether either party are still involved has yet to be confirmed.
While not much else is known surrounding Gladiator 2, we definitely know what it won't resemble. During an interview on the WTF w/ Marc Maron podcast, veteran rocker and occasional writer Nick Cave revealed he'd be approached by Russell Crowe himself years ago to knock up a sequel screenplay with a very specific request: involve the ostensibly deceased Maximus Decimus Meridius.
"I was like, 'Hey Russell, didn't you die in Gladiator?'," says Nick Cave.

"He was like, 'Yeah… you sort that out.' So he goes to purgatory. There's this Christ character down on Earth who is gaining popularity and many of the gods are dying so they send him back to Earth to kill Christ and all of his followers. I wanted to call it 'Christ Killer'."
---
---
"In the end, you find out that the main guy was his son. So he has to kill his son and he's tricked by the gods and all this sort of stuff. He becomes this eternal warrior and it ends with this twenty-minute war sequence that follows all the wars of history, right up to the Vietnam war. It was wild."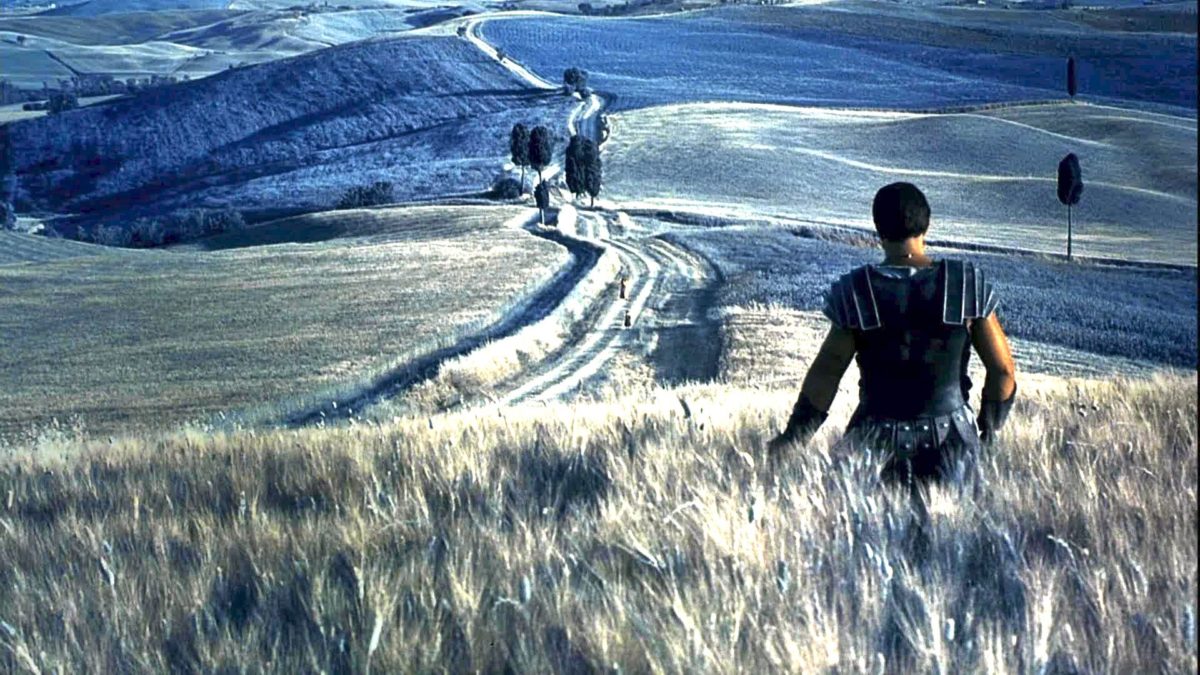 The batshit crazy screenplay in question – which you can actually read in full here – culminates in Maximus commanding WWII tanks and strutting his stuff around the modern-day Pentagon. Naturally, this particular idea was canned right there on the spot.
"Don't like it, mate," Crowe would bluntly tell Cave.
"I enjoyed writing it very much," Cave explained to Maron.
"I enjoyed writing it because I knew – on every level – it was never going to get made."
A little more recently, the rumour mill had churned out this equally batshit crazy idea that Chris Hemsworth was in talks to portray the son of Crowe's Maximus Decimus Meridius, which many of you will correctly recall was also last seen dead.
"Insiders" reported something of a bromance has been blossoming between Hemsworth and Crowe while they filmed Thor: Love & Thunder here in Sydney. Like any good bromance, conversations reached the stage where ordinary punters like you and I would usually start suggesting a joint podcast/opening a bar/giving stand-up comedy a try. Of course, the Hollywood A-lister equivalent involves making a sequel to one of the greatest films ever made, "carefully considering the concept" and spending "hours musing over script ideas."
RELATED: 'No Time To Die' First Reactions – Daniel Craig's Farewell Is "Worth The Wait"
---
---
"Chris is in awe of Russell… He hangs off his every word and Russ has really taken him under his wing," notes the unidentified source.
"[Hemsworth's wife Elsa Pataky] often joked they could easily pass off as father and son – and Russell thinks he could be the only man to credibly play his son in a Gladiator sequel."
We'll just have to wait and see until Ridley Scott does the dash with Kitbag – the upcoming Napoleon Bonaparte biopic which reunites him with Joaquin Phoenix, who will obviously inhabit the role of France's emperor, and currently scheduled for release via Apple TV+. Additionally, Scott-heads can look forward to the forthcoming House of Gucci big-screen adaptation starring Academy Award nominees Adam Driver as Maurizio Gucci – former head of the fashion house – and Lady Gaga as Patrizia Reggiani – Maurizio's ex-wife and scorned socialite, convicted of orchestrating her ex-husband's assassination, and later serving 18 years in prison for her crimes (earning the nickname: Black Widow).
Gladiator sequel or not… the old fella is showing zero signs of slowing down at the age of 83.