Chances are, this won't be the first Saltburn review you've encountered online. But hopefully, it'll be the last.
Over the past year, the rich-people-being-terrible genre has produced some highly-watchable gems. And we're happy to report that Saltburn by Emerald Fennell (Killing Eve, Promising Young Woman) is continuing that hot streak. Cutting one-liners, emotional violence, and all.
Armed with an enviable concentration of acting talent; exclusive access to Northamptonshire's Drayton House (where the majority of the film's runtime takes place); and the gorgeously dream-like cinematography of Linus Sandgren (La La Land, No Time To Die, Babylon), the celebrated writer-director has crafted a scathing black-comedy about the upper class that pulls zero punches.
We're introduced to Oliver Quick (Barry Keoghan): an ostensibly introverted intellectual who finds himself relegated to the fringes of his freshman cohort at Oxford University. He's the kind of person who's referred to as a "scholarship kid" in derogatory fashion: sneered at by the offspring of toffs for renting a tuxedo.
After a chance encounter, he's taken under the wing of the overwhelmingly charming and lovable Felix Catton (Jacob Elordi). Felix is your typical son of privilege, practically floating through life à la Tom Ripley. Money, girls, and where next to party are never concerns for the bloke.
Oliver is invited to stay with Felix for the summer at his family's country estate — the titular Saltburn, that the latter claims inspired half of Evelyn Waugh's novels (Fennell's tongue-in-cheek nod to the influence of Brideshead Revisited).
At Saltburn, our working-class narrator becomes acquainted with the who's who of "what the absolute f**k?!"
Rosamund Pike steals the show as Elsbeth Catton, Felix's mother, with a sidesplitting portrayal of a flighty ex-model and (alleged) former muse to Cool Britannia's most prolific bands. And Jarvis Cocker, apparently.
Pike's barbed and out-of-touch Elsbeth is wonderfully contrasted with Richard E. Grant as Sir James Catton, Felix's mentally vague yet well-intentioned father. Imagine a monied golden retriever with a penchant for rare antiques and suits of armour (minus the emotional intelligence).
Felix's sister Venetia (Alison Oliver) and cousin Farleigh Start (Archie Madekwe) — the incredulous Freddie Miles-type suspicious of common interlopers like Oliver — are also key players in this aristocratic menagerie of family dysfunction.
As the holiday progresses, it proves to be a summer for the ages. At least for Oliver, who finds himself entering a world seemingly impervious from consequences, full of decadence; and growing closer to his best mate Felix by the day. To an uncomfortable degree, actually.
Much like Keoghan's Oliver Quick, our very own summer break comes to an abrupt end in Saltburn's third act — squandering a great deal of the goodwill it earned from the superb first and second.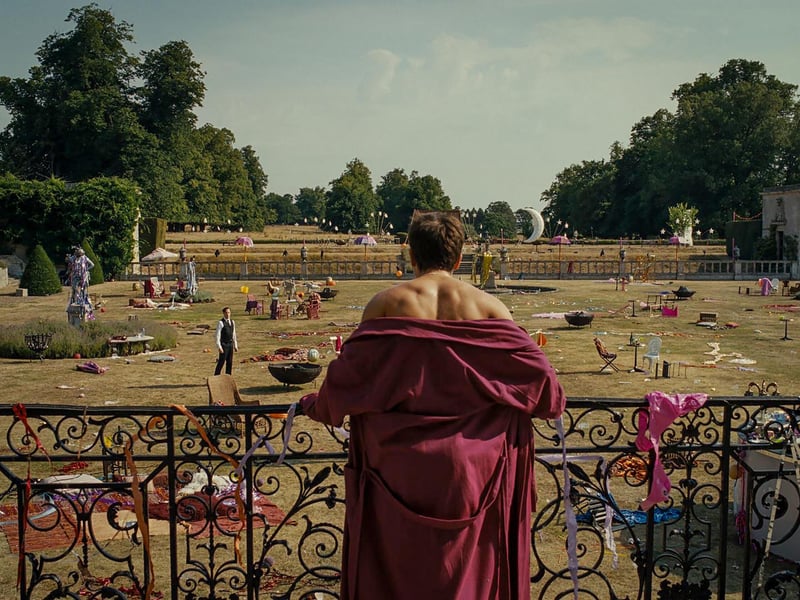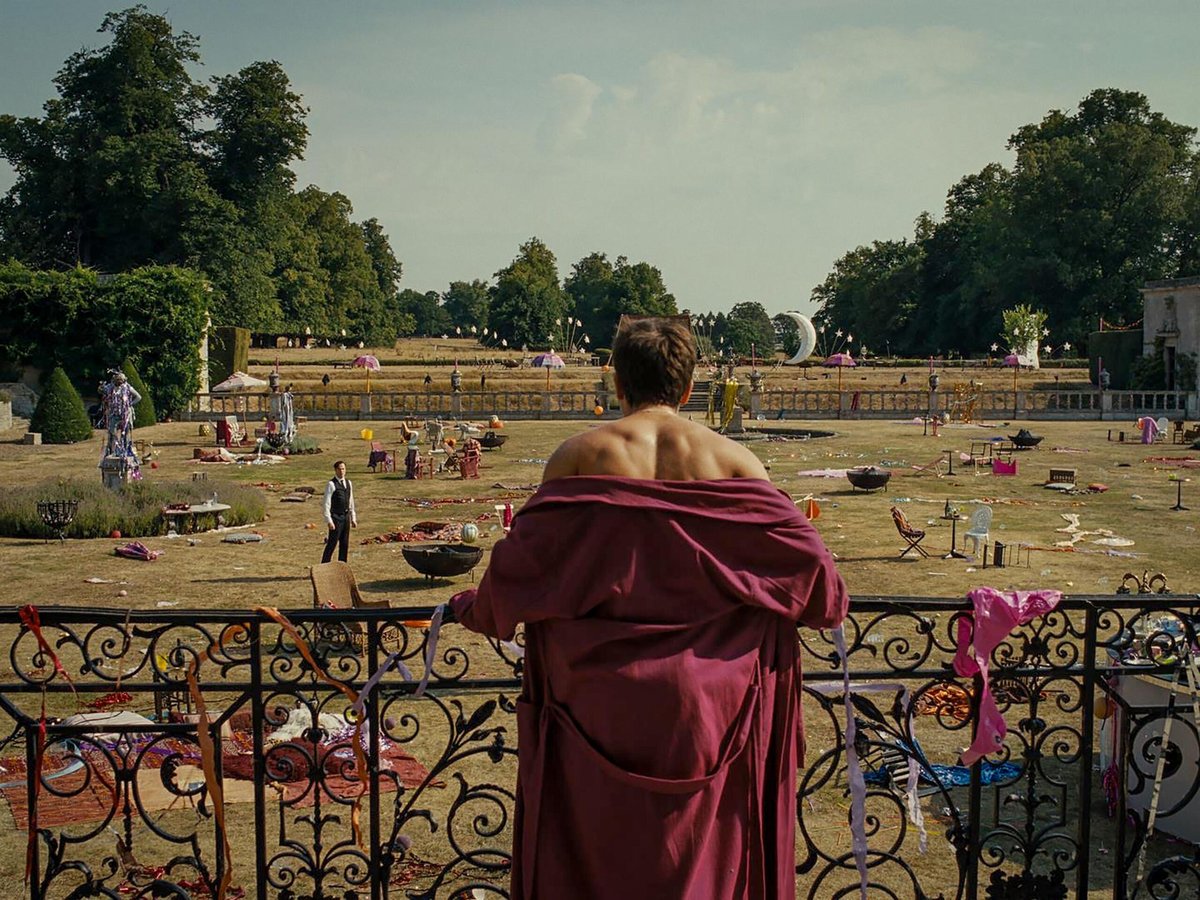 Without giving too much away, there comes an inevitable turn that recontextualises the information we've received up until this point. Almost as if the narrator had been… unreliable. It feels cheap, convenient, and paves the way for a series of entirely implausible events. My first thought about how it all unfolded ran to an episode of Scooby-Doo.
The film would've honestly been better served as an examination of the twisted Oliver Quick's unravelling psyche, and a cautionary tale about surrendering oneself to obsession, rather than a there-the-whole-time sort of revelation. The closing dance sequence, plated with a side of blatantly titillating imagery, as you'll see for yourself, is also eye-rollingly on the nose.
To be clear, this isn't a knock against Emerald Fennell's direction or even the performances of an exceedingly impressive cast, but rather a clear example of having been written into a corner. We don't excuse it, but it happens more often than you'd think.
But as far as cinematic experiences go, Saltburn certainly ranks among the most entertaining and daring releases of the year.
Saltburn premieres in Aussie cinemas on November 16th, 2023.
---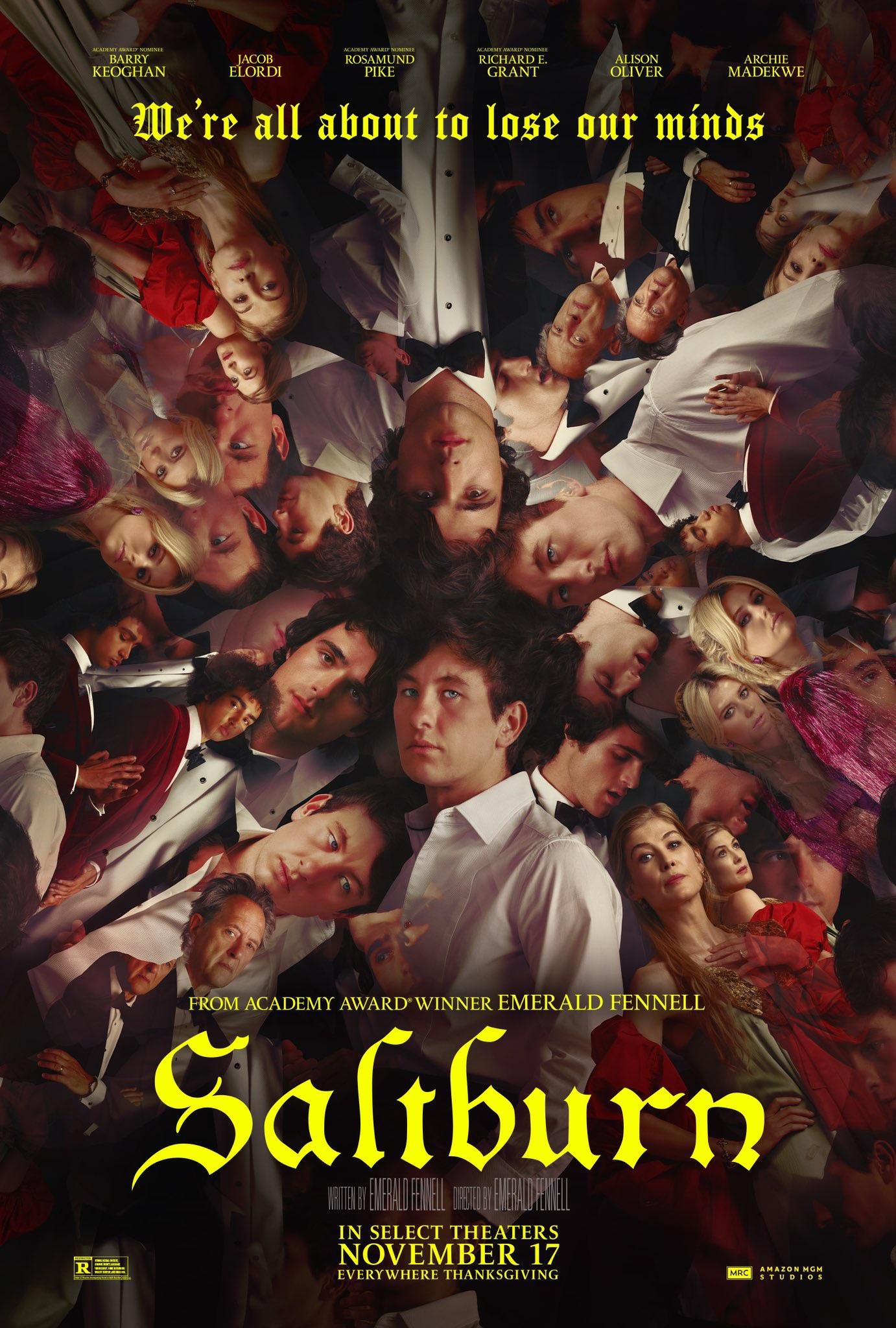 Genre:
Psychological Thriller
Actors:
Barry Keoghan, Jacob Elordi, Rosamund Pike, Richard E. Grant, Alison Oliver, Archie Madekwe, Carey Mulligan, Paul Rhys
Directed by:
Emerald Fennell
Struggling to find his place at Oxford University, Oliver Quick (Barry Keoghan) finds himself drawn into the world of the charming and aristocratic Felix Catton (Jacob Elordi), who invites him to Saltburn, his eccentric family's sprawling estate, for a summer never to be forgotten.
Now that you've read our Saltburn review, check out our review of The Creator.