Space Entertainment Enterprise has previously flirted with mainstream recognition when it was announced as the producing partner for Doug Liman's upcoming space movie starring Tom Cruise – which is actually to be filmed on location – but it may soon cement itself as a household name with the launch of its new film studio come 2024.
According to Variety, the UK-based operation is sending a module dubbed SEE-1 beyond the stratosphere – 250 miles above Earth's surface, to be exact – containing a sport and entertainment arena. In terms of the latter, its facilities will enable the "development, production, recording, broadcasting, and livestreaming of content" in a unique low orbit, micro-gravity environment.
"SEE-1 is an incredible opportunity for humanity to move into a different realm and start an exciting new chapter in space," says SEE Co-Founders Dmitry & Elena Lesnevsky.
---
---
RELATED: Discovery Channel's 'Who Wants To Be An Astronaut?' Will Actually Send An Ordinary Punter To Space
"It will provide a unique and accessible home for boundless entertainment possibilities in a venue packed with innovative infrastructure, which will unleash a new world of creativity."
"With worldwide leader Axiom Space building this cutting-edge, revolutionary facility, SEE-1 will provide not only the first – but also the supreme quality space structure enabling the expansion of the two trillion-dollar global entertainment industry into low-Earth orbit."
Construction of the SEE-1 film studio is to be undertaken by Axiom Space before the module docks on Axiom's own commercial arm, Axiom Station. Approval to build such a component on the International Space Station was only granted by NASA back in January of 2020; eventually, Axiom Station will completely detach from the ISS sometime in 2028.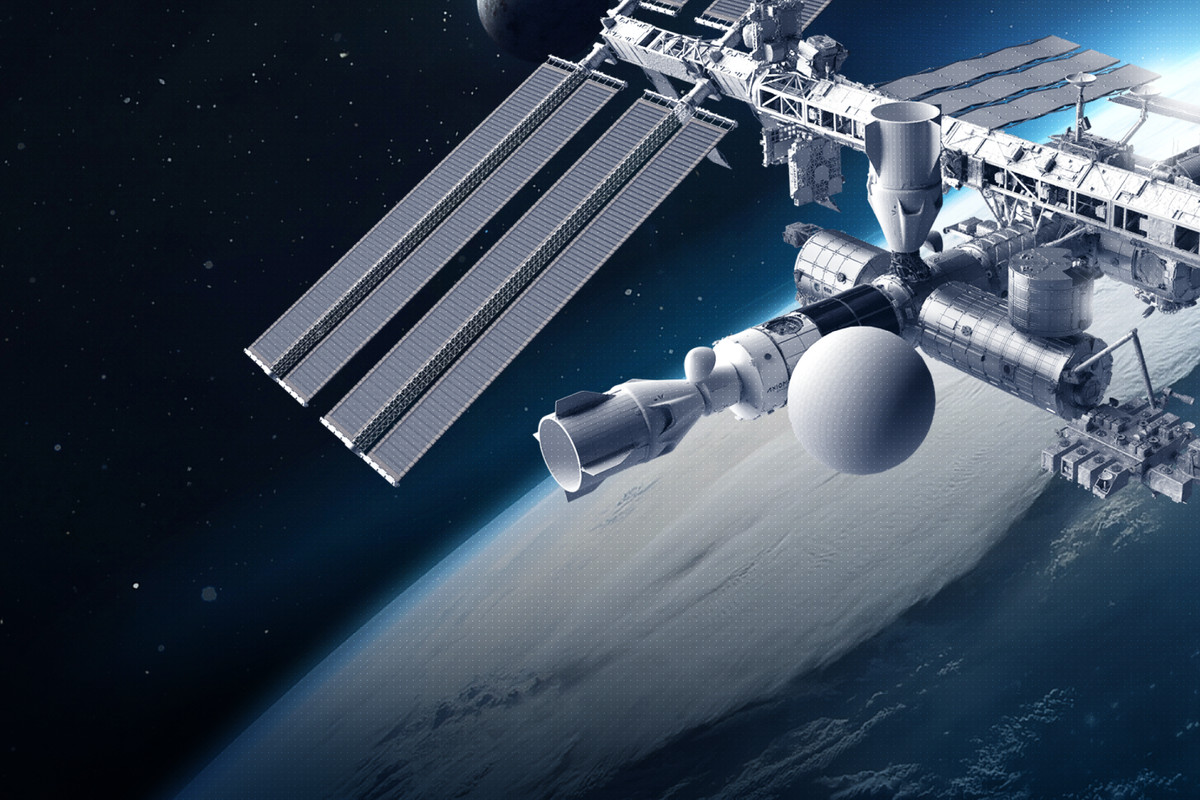 "SEE-1 will showcase and leverage the space environment in an unprecedented way," explains Dr Michael Baine, Chief Engineer at Axiom.
"The inflatable module design provides for around six metres diameter of unobstructed pressurised volume, which can be adapted to a range of activities — including an onboard state-of-the-art media production capability that will capture and convey the experience of weightlessness with breathtaking impact."
"From Jules Verne to Star Trek, science fiction entertainment has inspired millions of people around the world to dream about what the future might bring," adds Richard Johnston, COO of Space Entertainment Enterprise.
---
---
"Creating a next-generation entertainment venue in space inspire opens countless doors to create incredible new content and make these dreams a reality."
Somewhere out there, Christopher Nolan is creaming his pants as he frantically storyboards Interstellar 2.