Tom Cruise is never one to shy away from an authentic stunt. Which is why we're barely surprised that a Tom Cruise space movie currently in development may actually be shot in outer space.
In recent history, the global superstar has:
scaled a Dubai skyscraper
dangled out of a moving plane
jumped out of a moving plane
piloted a helicopter
hopped into the cockpit of yet another plane (I'm starting to notice a trend)
and broken an ankle leaping across buildings
98% for the sake of our collective entertainment, 2% because he's batshit insane when it comes to these sorts of things.
---
---
According to Deadline, this project is not another Mission: Impossible instalment, nor does it have a studio attached. Still in the early, early, early stages of development, Cruise is reportedly collaborating with both Elon Musk's SpaceX and NASA to produce an action/adventure feature film.
Interestingly enough, this isn't the first time Cruise has considered shooting well beyond the stratosphere for a production. In the year 2000 – around the same time as Mission: Impossible II's release – James Cameron approached the Ethan Hunt actor to gauge his interest regarding a space-oriented endeavour. An endeavour which obviously didn't end up becoming anything.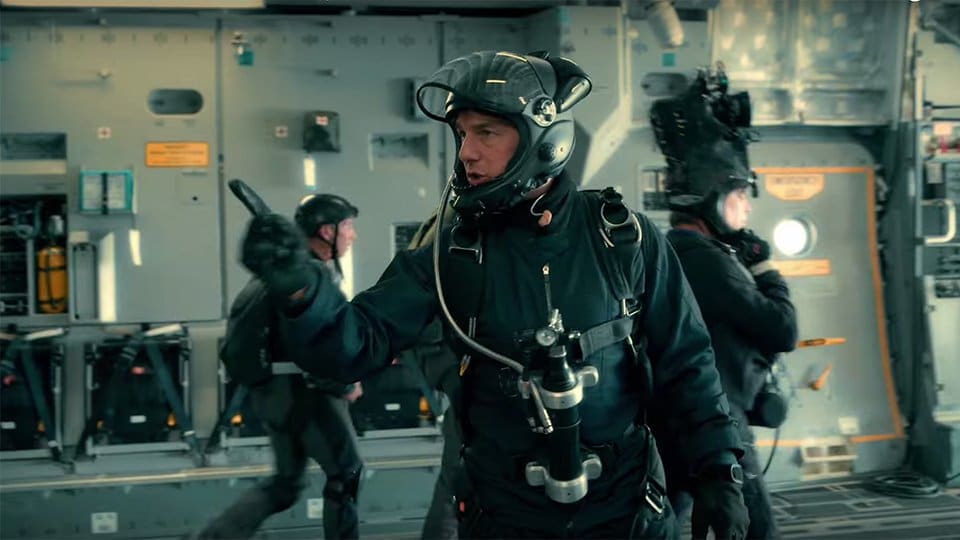 "I had a contract with the Russians to go to the International Space Station and shoot a high-end 3D documentary there," says Cameron.
"And I thought, 'Shit man, we should just make a feature. I said, 'Tom – you and I – we'll get two seats on the Soyuz, but somebody's gotta train us as engineers.' Tom said, 'No problem, I'll train as an engineer.' We had some ideas for the story, but it was still conceptual."
A Tom Cruise space movie will undoubtedly have us glued to the screens for as long as it so dictates, but in the meantime, this all hinges on said space movie actually coming into fruition. More to come – hopefully.