You don't generate $1.2 billion in global box office receipts, captivate the attention of audiences around the world, and set a new standard for practical effects like Joseph Kosinski's Top Gun: Maverick has without sparking franchise conversation. Hence why Top Gun 3 is already being discussed by the "last real movie star" Tom Cruise – who reprised his iconic role as Captain Pete "Maverick" Mitchell – and fellow sequel cast member Miles Teller.
"That would be great, but that's all up to [Tom Cruise]," Miles Telle said of reprising his own role as Lieutenant Bradley "Rooster" Bradshaw, son of the late Goose, during an interview with Entertainment Tonight.
"It's all up to Tom. I've been having some conversations with him about it. We'll see."

---

---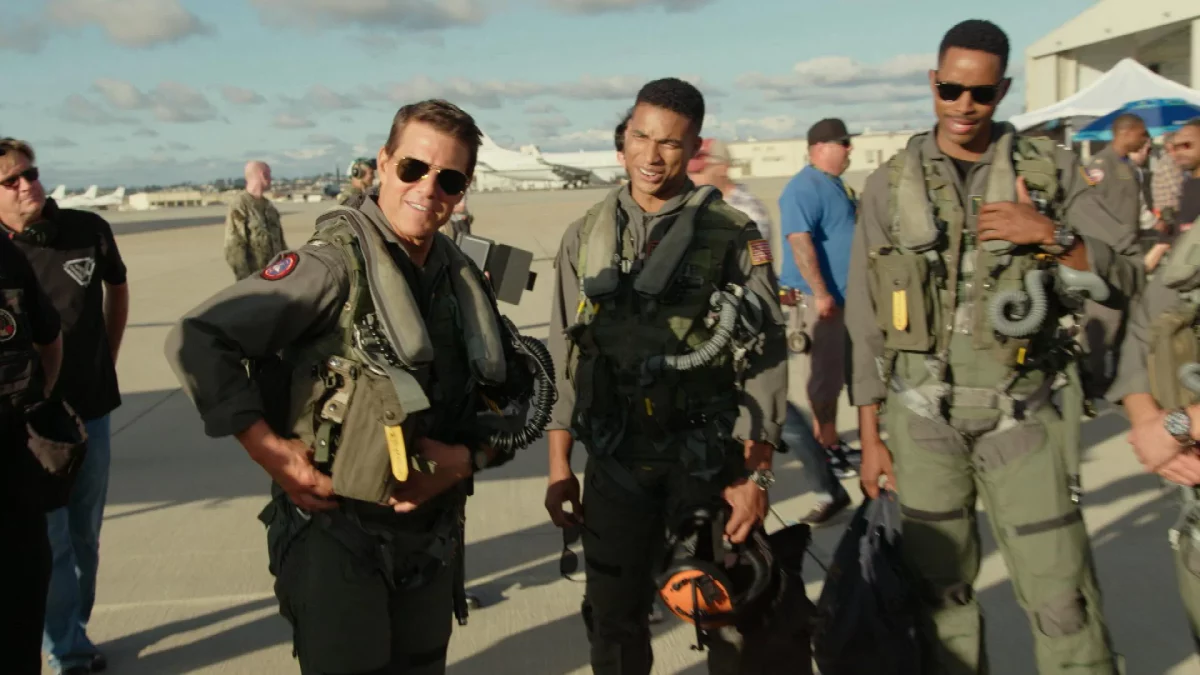 RELATED: 'Top Gun – Maverick' Director's Formula 1 Movie Will Also Use Practical Effects
This is, of course, a franchise that hinges upon one central actor's involvement. None of the recast + reboot quick-fixes encountered elsewhere a la The Transporter. For context, the headline-making Top Gun sequel required more than thirty years to persuade Cruise it was a project actually worth undertaking
"We definitely wanted to do another after the first one became such a success," legendary producer Jerry Bruckheimer revealed to BH.
"But it took [director] Joe Kosinski who came up with the story. We flew to Paris where Tom was filming Mission: Impossible at the time, we pitched him the story."
"Joe had a lookbook. He had a poster. And he pitched what you saw. And Tom loved it. That's how we got it going."
"After that, Tom picked up the phone, called the head of Paramount, and said: 'I want to make another Top Gun.' And here we are… talking about it with you."
Keep an eye out below for updates on Top Gun 3 as they come.
---
---
Everything We Know About Top Gun 3 (2022)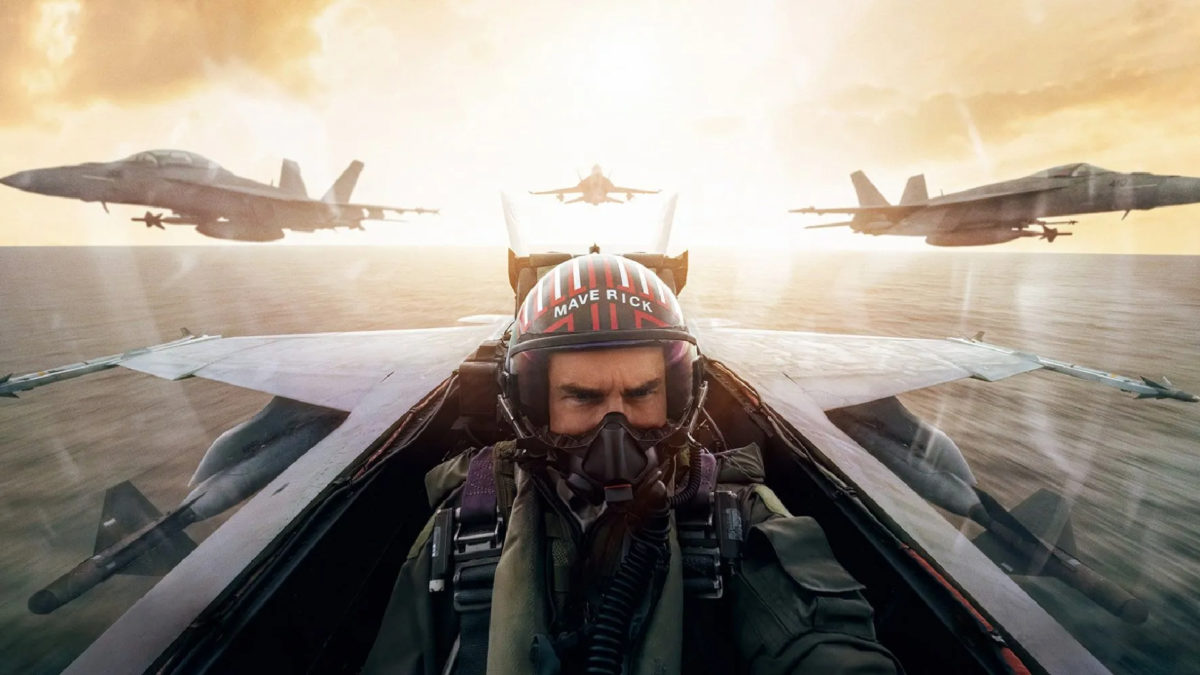 Has Top Gun 3 been confirmed?
Top Gun 3 has not yet been greenlit by Paramount Pictures. Nor has it been announced by director Joseph Kosinski, producer Jerry Bruckheimer, or Tom Cruise himself.
But we wouldn't be surprised if a third film was on the cards. Top Gun: Maverick wasn't just the world's highest-grossing summer blockbuster of 2022 — it was the world's highest-grossing film of 2022 period (overtaking Marvel's Doctor Strange in the Multiverse of Madness).
During the company's Q1 earnings call, Paramount Global CEO Bob Bakish unveiled an initiative dedicated to launching television spin-offs on Paramount+ that leverage theatrical success. The first project of this content experiment will reportedly be a brand new Jackass series.
In light of the fact Top Gun: Maverick is also Paramount Picture's second best-performing film of all time behind James Cameron's Titanic starring Leonardo DiCaprio and Kate Winslet, what's to say the franchise follow-up won't take a slightly different form? Between this and The Offer, the studio has maintained an extremely fruitful relationship with Miles Teller. Rooster: A Top Gun series anyone?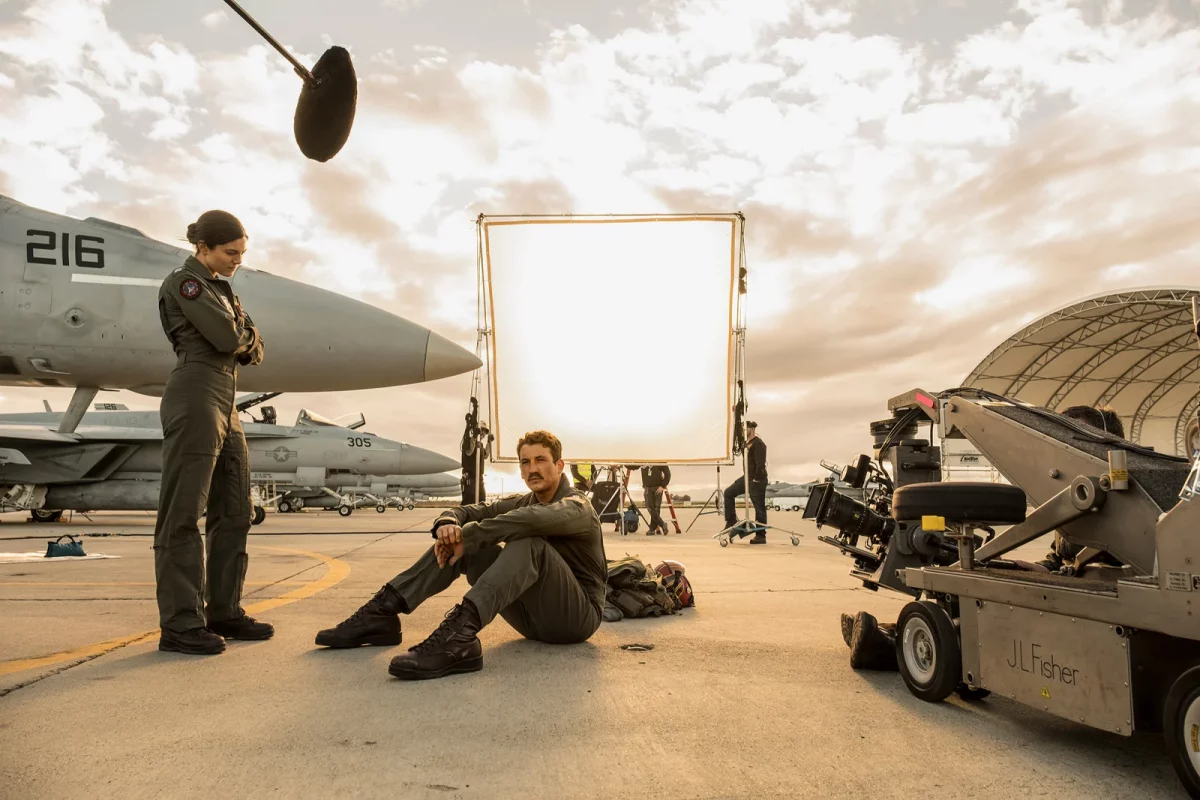 RELATED: Is The Darkstar Hypersonic Jet From 'Top Gun – Maverick' Real?
What could the third Top Gun movie be about?
Aside from making the fighter pilot grind resemble every hot-blooded bloke's dream, a third movie could take any number of directions.
The most obvious route has been established in Top Gun: Maverick with Teller's Rooster. Now that he's a more complete fighter pilot who's overcome all the emotional baggage he carried surrounding a) the death of his father, b) Cruise's Maverick in the grand scheme of said death, and c) Cruise's Maverick pulling his application from the US Navy, thereby setting his career back several years… the torch is ready to be passed on, allowing old Captain Pete Mitchell to retire and start a family with Jennifer Connelley's Penny Benjamin.
But knowing Tom Cruise, the action flick fixture – who's still dangling off airborne planes despite having just turned 60 years of age – won't sign on for another Top Gun unless he receives a minimum hour of screentime involving an F/A-18 Hornet's cockpit. The man just refuses to be benched.
---
---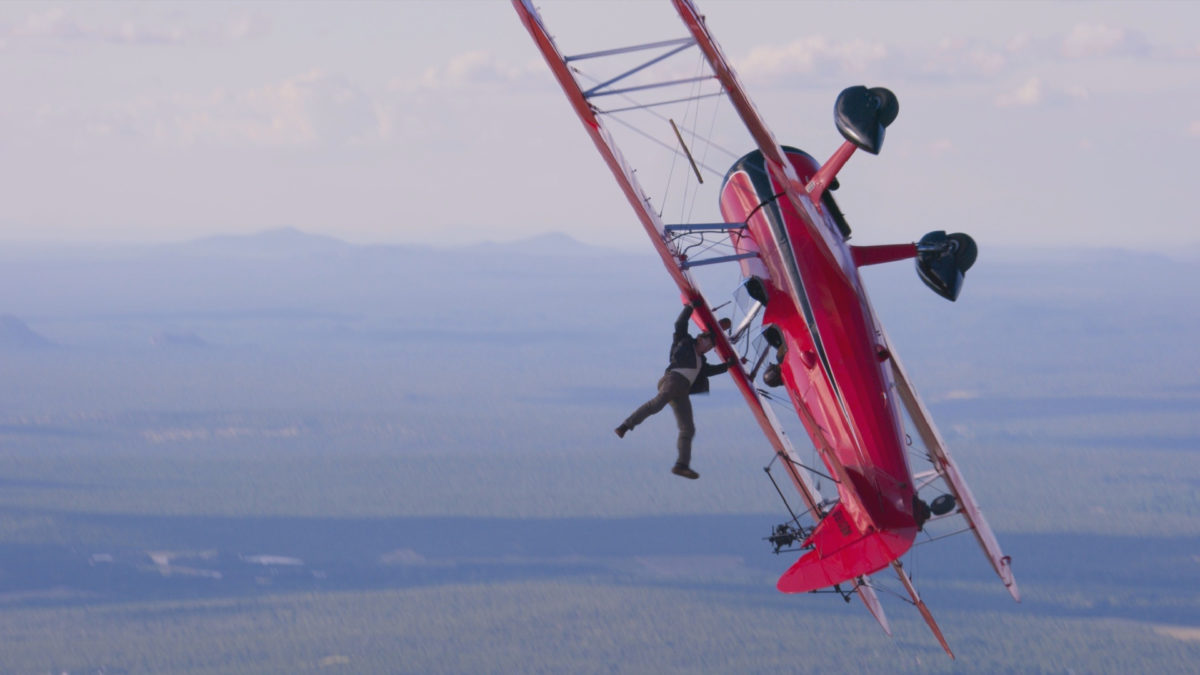 RELATED: 'Top Gun – Maverick' F-18 Fighter Jet Joyrides Cost A Staggering $15,822 Per Hour
Do we know the Top Gun 3 cast members?
While both Tom Cruise and Miles Teller have expressed interest – and we imagine the likes of Jon Hamm, Lewis Pullman, Glen Powell, Monica Barbaro, and Charles Parnell would also be eager for the gig – Top Gun 3 doesn't have any cast members locked in.
"For [Tom Cruise] to share Top Gun with me and a lot of these other young actors, it's just been such a wild ride, and it's still going," said Miles Teller.
In the same vein, currently, there's no guarantee director Joseph Kosinski will return. Especially given his equally-ambitious upcoming projects like Apple's Formula One movie starring Brad Pitt with real-life seven-time world champion Sir Lewis Hamilton. And yes… you can expect the same in-camera action.
When is the Top Gun 3 release date?
At this stage, Top Gun 3 doesn't have a release date.
Is there a Top Gun 3 trailer?
There definitely isn't a Top Gun 3 trailer, either.
Check out our one-on-one interview with Miles Teller, Jon Hamm, and Mr Bruckheimer here plus our review of Top Gun: Maverick here.