Kanye West knows how to be memorable, if nothing else. Eschewing just about every conventional route usually involved with dropping his tenth studio album – Donda – in favour of building upon his messianic persona, the multi-hyphenate artist hosted a sold out event at Mercedes-Benz Stadium, Atlanta to debut the coming tracks. And in true Kanye West fashion, it wasn't without a headline-worthy detail or two… like a surprise reunion with arguably his greatest collaborator / hip-hop icon in his own right, Jay-Z.
The billionaire duo sent the internet – as well as the crowd of 42,000 attending – into meltdown on a track reportedly titled 'Jail'. Though it wasn't simply because this marked the first public confirmation that both Ye and Hov had repaired their friendship (read: legendary brotherhood); nor the former's avant-guarde outfit comprised of a red puffer jacket, neon orange Yeezy boots, and full-face gauze mask. During Jay-Z's verse, it was hinted that the possibility of Watch The Throne 2 was still very much alive.
"Told 'em stop all of that red cap, we goin' home / Not me with all of these sins, casting stones / This might be the return of The Throne, Throne / Hova and Yeezus / Like Moses, and Jesus"
---
---
RELATED: Too Much Cowbell? Swedish House Mafia Release First New Track In 8 Years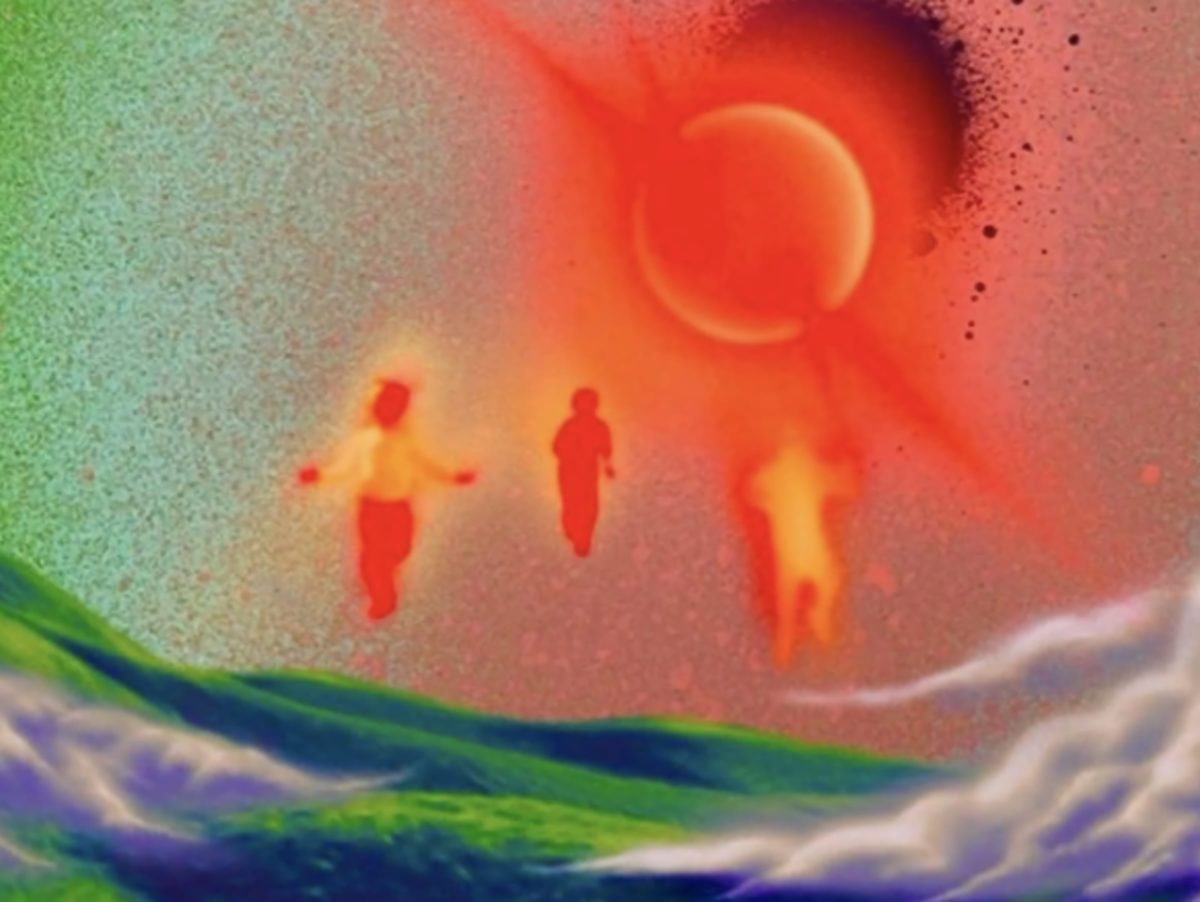 According to Variety, unconfirmed reports indicate Jay-Z had recorded his verse just hours before 'Jail' was performed at Mercedes-Benz Stadium – speculation also theorises this was precisely the reason why Kanye West rocked up almost two hour later than scheduled.
The album in question is named after West's late mother, who passed away at the age of 58 circa 2007. Based on what was previewed, in addition to Jay-Z, here's every artist featured on Donda alongside Kanye West:
Pusha T
Playboi Carti
Travis Scott
Baby Keem
Don Toliver
Lil Baby
Lil Durk
Roddy Rich
Pop Smoke
Vory
Donda is due to release on July 23rd over in the US (meaning sometime tomorrow for the Aussies reading this).
Kanye West – Jail (feat. Jay-Z) Lyrics
[Intro: Kanye West]
Take what you want
Take everything
Take what you want
Take what you want
[Verse 1: Kanye West]
Better that I change
My number so you cannot explain
Violence in the night
Violence in the night
Priors, priors
Do you have any product?
Well, that one time
I'll be honest
I'll be honest, we all liars
Let it go
[Pre-Chorus: Kanye West]
I'll be honest, we all liars
I'll be honest, we all liars
I'm pulled over and I got priors
Guess we goin' jail
Guess who's goin' to jail
---
---
[Chorus: Kanye West]
Guess who's goin' to jail tonight
Guess who's goin' to jail tonight
Guess who's goin' to jail tonight
God gon' post my bail tonight
[Verse 2: Kanye West]
Don't you curse at mе on text
Why you tryna get the facts?
I hold up, likе, what?
I scroll, I scroll up, like, next
Guess who's getting 'exed, like, next
Guess who's getting 'exed
You made a choice that's yo' bad
Single life ain't so bad
Don't have fear to throw that
Something's off, I'll tell you why
Guess who's goin' to jail tonight
Wanna play, play the cell, yeah
I could scream and shout, let it out
[Pre-Chorus: Kanye West]
I'll be honest, we all liars
I'll be honest, we all liars
I'm pulled over and I got priors
Guess we goin' jail
Guess who's goin' to jail
[Chorus: Kanye West & JAY-Z]
Guess who's goin' to jail tonight
Guess who's goin' to jail tonight (God, God, I need to come up more)
Guess who's goin' to jail tonight (I need to come up more)
God gon' post my bail tonight
[Verse 3: JAY-Z]
God in my cells, that's my celly
Made in the image of God, that's a selfie
Pray five times a day, so many felonies
Who gon' post my bail? Lord, help me
Hol' up, Donda, I'm with your baby when I touch back road
Told 'em stop all of that red cap, we goin' home
Not me with all of these sins, casting stones
This might be the return of The Throne, Throne
Hova and Yeezus
Like Moses, and Jesus
You're not in control of my thesis
You already know what I think, I think pieces
Fo' you ask he already told you he think he is
Don't try to jail my thoughts and think pre-cents
I can't keep control with program and presets, reset
On my cell, in my cell tonight
Don't have to see you to touch you
This is what braille look like
This on sight, woo, woo, woo
If they take me to jail
Hold my girl, tell her send my mail
We know what Hell look like
Still it's a hell of a life, yikes
[Chorus: Kanye West]
Guess who's goin' to jail tonight
Guess who's goin' to jail tonight
Guess who's goin' to jail tonight
God gon' post my bail tonight