Alan Wake was – and continues to be – one of the most inventive action-adventure video games of the 2010s. To this day, you'll be hard-pressed to find a more masterful execution of the psychological thriller genre within the medium (nor a survival-horror experience quite as cinematic). Now, in an effort to compete with the big dogs on the whole video game adaptation front, AMC has greenlit an Alan Wake TV series.
"We were quite a while ago talking about the Alan Wake TV show," reveals Remedy Entertainment creative director and the genius behind the game, Sam Lake, who has also signed on as an executive producer.
"Well, AMC – the wonderful, wonderful home for absolutely brilliant TV shows [Breaking Bad, Better Call Saul, Mad Men, The Walking Dead] – has bought the rights for Alan Wake. And we have been collaborating on making a TV show happen."
---
---
RELATED: Good News, A Supersized 'Max Payne' Remake Is On The Way
The critically-acclaimed story follows the titular character (voiced by Matthew Porretta) — a best-selling thriller novelist who attempts to uncover the mystery behind his wife's disappearance during a vacation in the fictitious town of Bright Falls, Washington.
The task at hand, however, is complicated when things get downright supernatural. Alan begins experiencing events ripped directly from the plot of his latest novel, which he has no actual memory of writing.
"The story of the original game is our starting point, the seed which will grow into the bigger story we're exploring in the show," adds Sam Lake.
"We'll be expanding the lore of this crazy and dark universe and diving deeper into certain aspects of it than the game ever did."
"Not only that, but through the years, we've worked on multiple game concepts and stories for Alan Wake's world that has never seen the light of day. All of this material will function as potential source material for the show."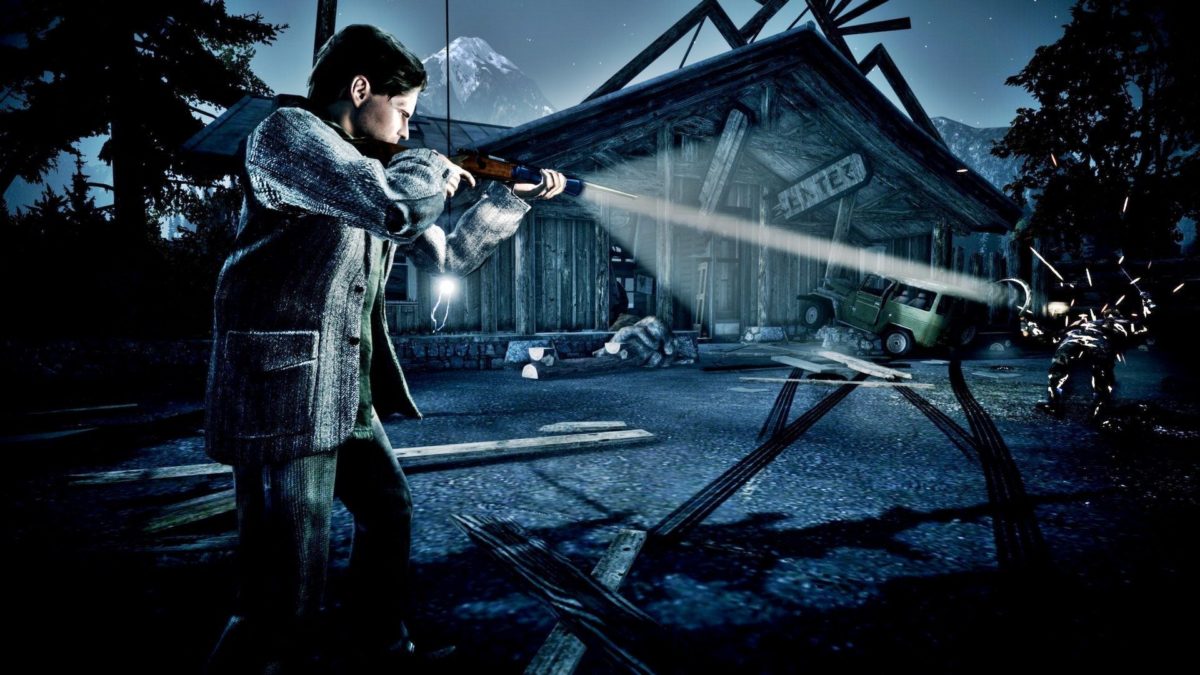 RELATED: HBO's 'The Last Of Us' TV Series Begins Filming
---
---
"Alan Wake was basically a TV series that was put into a game," Contradiction Films' Tomas Harlan tells Variety, referencing its six-episode format and two "specials" (DLCs).
"That was Sam Lakes's vision. It was influenced by The Twilight Zone, Secret Window, Hitchcock, Northern Exposure… a lot of US television. We plan to work closely with Sam on our show. Sam is a huge part of this. This is his baby."
Peter Calloway of Under The Dome, Legion, and Cloak & Dagger fame has been tapped to serve as showrunner, writer, and producer of AMC's Alan Wake TV series. Between this, Paramount+'s Halo, HBO's The Last of Us, Amazon Prime Video's Fallout, God of War, and Mass Effect adaptations, as well as Peacock's Twisted Metal project. we've got plenty to binge.
Currently, there's no word on a release date for the Alan Wake TV series. The long-awaited Alan Wake sequel, on the other hand, is scheduled to hit shelves sometime in 2023 – check out the reveal trailer below.