We've become way more optimistic about live-action video game adaptations since Amazon Prime Video's Fallout series was first announced back in 2020.
In the years since, we've gotten Netflix's The Witcher — the first two seasons being of an acceptable quality — HBO's The Last of Us, and although it isn't quite on the same level, Peacock's Twisted Metal has proven to be a bit of harmless fun.
Now, we're receiving the most ambitious undertaking of its kind yet. Developed by husband-wife duo and Westworld creators — Lisa Joy and Jonathan Nolan (brother of director Christopher Nolan) — with Geneva Robertson-Dworet and Graham Wagner signed on as series showrunners, a release date has been set for April 12th, 2024.
RELATED: 'The Last Of Us' Season 2 Has Just Cast A Major Role, Hints Showrunner
"Fallout is one of the greatest game series of all time," Lisa Joy and Jonathan Nolan expressed via prepared statement.
"Each chapter of this insanely imaginative story has cost us countless hours we could have spent with family and friends."
"We're incredibly excited to partner with Todd Howard and the rest of the brilliant lunatics at Bethesda to bring this massive, subversive, and darkly funny universe to life with Amazon Studios."
Bethesda Game Studio's Todd Howard, who also serves as executive producer for Prime Video's Fallout series, added: "Over the last decade, we looked at many ways to bring Fallout to the screen."
"But it was clear from the moment I first spoke with Jonathan and Lisa a few years ago that they and the team at Kilter were the ones to do it right. We're enormous fans of their work and couldn't be more excited to work with them and Amazon Studios."
The Fallout story is set in a post-apocalyptic world sometime after a seismic nuclear conflict between the US and China during an alternate timeline's WWII.
Fast forwarding to the 21st century, resources are scarce, civilisation as we know it has collapsed, and there are now threats at all side in the form of countless factions (as well as countless mutated species).
Amazon has noted its Fallout series will be an entirely original story set in Los Angeles, and will also be considered a canonical addition to the existing game franchise.
RELATED: Unsurprisingly, 'Gen V' Season 2 Has Already Been Greenlit By Amazon Prime Video
As for the key players, season 1 cast members are as follows:
Walton Goggins as [undisclosed]
Ella Purnell as [undisclosed]
Kyle MacLachlan as [undisclosed]
Xelia Mendes-Jones as [undisclosed]
Aaron Moten as Maximus
Mike Doyle as Mr Spencer
Moisés Arias as Norm
Johnny Pemberton as Thaddeus
Cherien Dabis as Birdie
Dale Dickey as Ma June
Matty Cardarople as Huey
Sarita Choudhury as [undisclosed]
Michael Emerson as [undisclosed]
Leslie Uggams as [undisclosed]
Frances Turner as [undisclosed]
Dave Register as Chet
Zach Cherry as [undisclosed]
Rodrigo Luzzi as Reg
Annabel O'Hagan as Steph
Stay tuned for updates.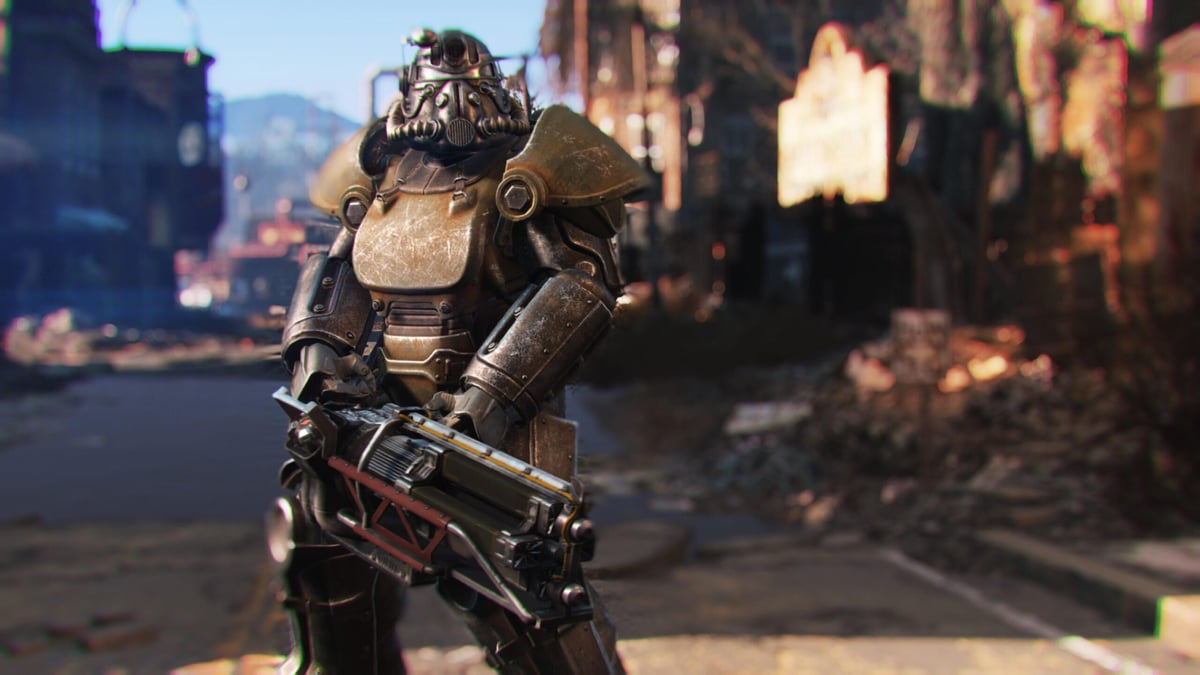 ---
Also Read: