Apple TV+ is contributing to the WeWork legacy with a limited series about the prolific rise and fall of the co-working space/commercial real estate empire titled WeCrashed. Starring Jared Leto and Anne Hathaway, the forthcoming episodes will soon join the feature-length film adaptation of true events currently being penned by The Big Short writer, Charles Randolph.
Based on the six-part podcast of the same name, WeCrashed depicts how the US$47 billion Softbank-backed operation shit the bed in such an unprecedented fashion: burning US$2 billion in 2018… aborting its highly-anticipated and extremely overvalued IPO circa 2019… before Founder & CEO Adam Neumann – whom many have since painted as a "cult leader" and "megalomaniac" with plans to become "president of the world" – controversially fled with a US$1.7 billion golden parachute.
WeWork employees, on the other hand, were offered little more than terminations, void contracts, and close to zero severance; some of which having only just abandoned their former jobs to relocate. So you can imagine the big fella doesn't have many friends left from the old salt mine days. Or anywhere in the business world, for that matter.
---
---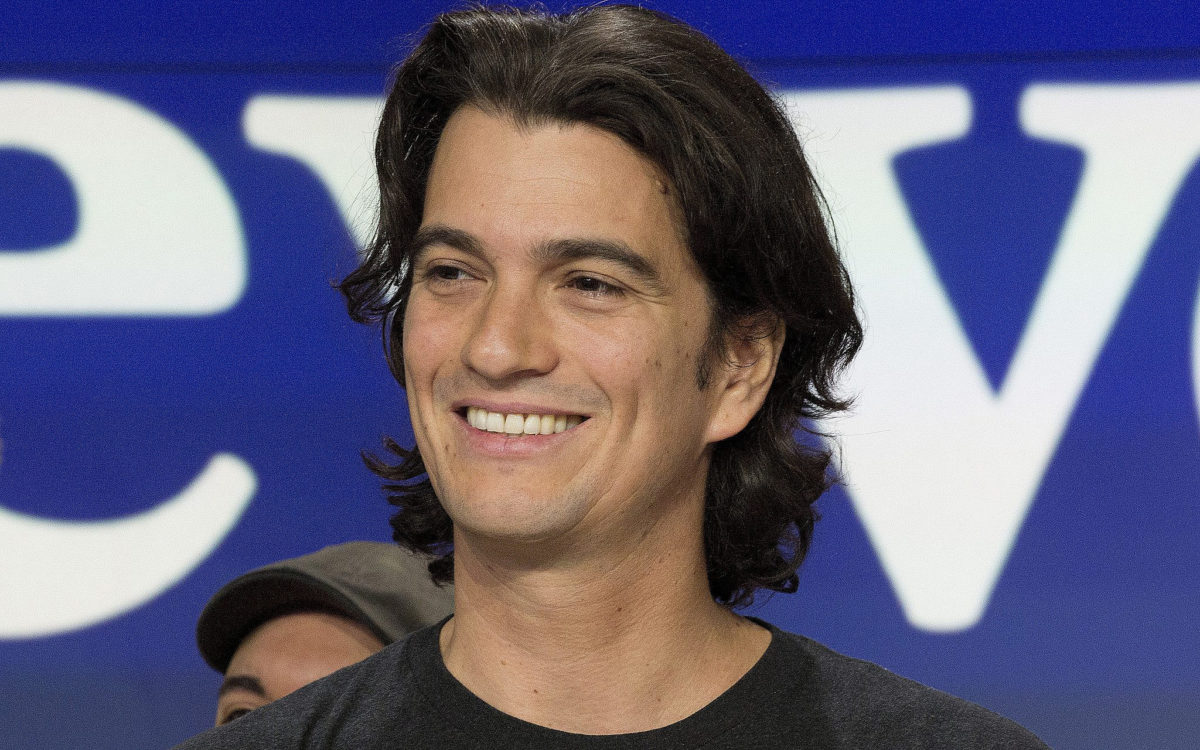 RELATED: Having A Rough Week? WeWork Is Now Selling Their US$60 Million Gulfstream Jet
As per the official synopsis:
The series is inspired by actual events - and the love story at the centre of it all. WeWork grew from a single coworking space into a global brand worth $47 billion in under a decade. Then, in less than a year, its value plummeted. What happened?
Given his general aesthetic and faux-messiah vibes, the casting of Jared Leto as Adam Neumann is bloody perfect. Anne Hathaway is set to portray wife/Co-Founder/Chief Brand & Impact Officer and CEO of WeGrow Rebekah Neumann, who allegedly fired several employees simply because she "didn't like their energy." Kyle Marvin, on the other hand, will appear as fellow Co-Founder Miguel McKelvey, while America Ferrera will appear as Elishia Kennedy. Both Leto and Hathaway have also served as executive producers.
The series has been written and created by showrunners Lee Eisenberg (Year One, Good Boys) alongside Drew Crevello (Tomb Raider) as part of the former's overall deal with Apple. John Requa and Glenn Ficarra – who you'll recognise as the duo responsible for Crazy, Stupid, Love, and Focus – have directed the odd episode.
WeCrashed is scheduled to premiere its first three episodes on Apple TV+ on March 18th, before the following episodes stream weekly thereafter – watch the trailer above.