2022 is the year of franchise revivals nobody thought we'd ever get to see. Or perhaps Hollywood has actually lived up to the meme by giving up on anything remotely original, instead opting to the past for algorithm-determined wins masquerading as "giving the people what they want." In any case, Disney+'s National Treasure: Edge of History now has an extremely brief teaser trailer. And it's disturbingly Cage-less.
Last year when the series was first confirmed, we learned Nicolas Cage's Benjamin Franklin Gates (lol) had been replaced by another central character: 20-year-old DREAMer Jess Morales, portrayed by Lisette Olivera. Similar to Ben, Jess sets off on an adventure of a lifetime to uncover her mysterious family history and recover a lost Pan-American treasure.
Despite this, many – present company included – held onto the hope Disney+ were planning to carve up a lil something something for old Nicky C to chew on; similar to how Bradley Cooper was approached for a mentor-like cameo in the serialised Limitless adaptation, and how Samuel L. Jackson made an early appearance in ABC's Agents of S.H.I.E.L.D.
---
---
RELATED: HBO Is Working On A Prequel Series For Stephen King's 'It'
By all accounts, a blueprint had been outlined for a wider and more interconnected National Treasure universe, which certainly seemed like the case when it was announced both Justin Bartha and Harvey Keitel would reprise their respective roles as Cage sidekick Riley Poole and Agent Peter Sadusky.
With zero word on Cage's involvement with this branch of said universe, however, this is all beginning to smell more and more like a cheap ploy for eyeballs. National Treasure without Nicolas Cage just ain't National Treasure. It's Indiana Jones Lite™. Bring back the Cage, you cowards.
Disney+'s National Treasure: Edge of History has ten episodes on the way directed by Mira Nair with original franchise producer Jerry Bruckheimer and writers Marianne & Cormac Wibberley attached – the latter of whom also served as executive producers with ABC Signature as the studio.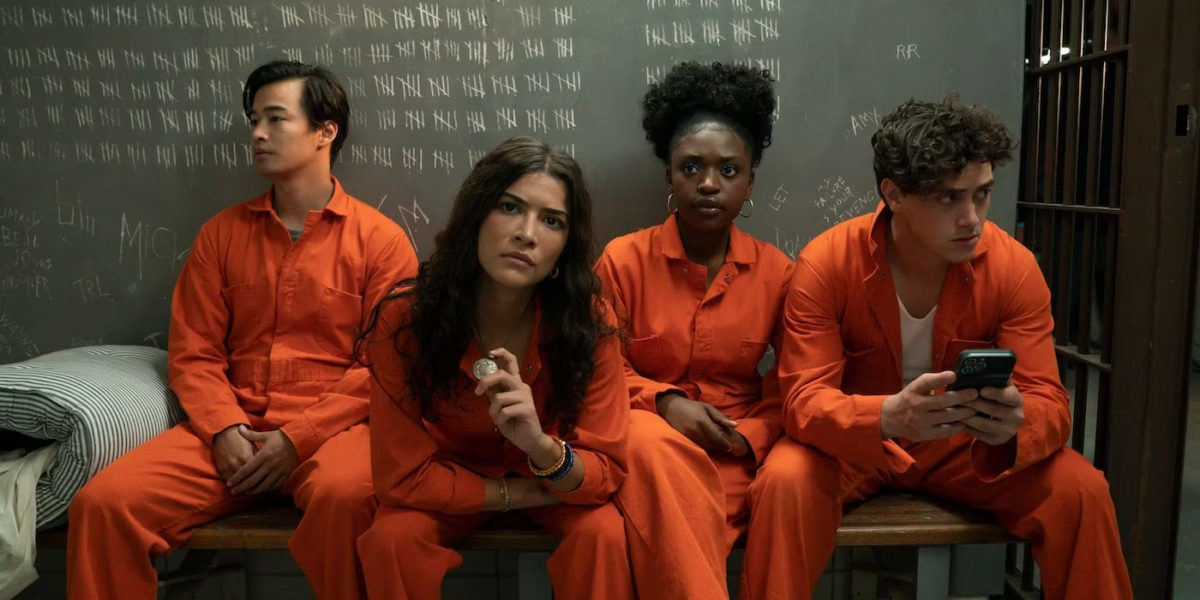 Lisette Oliveira has been joined by Zuri Reed as Tasha, Jake Austin Walker as Liam, Antonio Cipriano as Oren, and Jordan Rodrigues as Ethan (the loveable "crew of misfits" who band together). Lyndon Smith portrays FBI Agent Ross while Catherine Zeta-Jones takes on the role of wealthy black-market antique dealer Billie Pearce, who's after the same lost treasure.
As for a release date, there is none yet. Not that it matters until Disney shows some stones re: key casting.
Check out the National Treasure: Edge of History teaser trailer above.
---
---