If you thought Amazon Prime Video's The Boys had been pushing the envelope thus far, prepare yourselves. Because the head-crushing oral sex… breast milk fetish play… shrinking supe crawling up a penis complete with precum… ultra-violent dildo fight — all of it pales in comparison to the highly-anticipated sixth episode of season 3: 'Herogasm.'
Creator & Showrunner Eric Kripke first confirmed the notoriously R-rated – bordering on the X-rated – storyline was being adapted for screens back in early 2021. Announcing the wildly NSFW event via Twitter, he stated the following accompanied by a picture of the screenplay written by Jessica Chou:
"From day one, everyone dared me to make this episode. Challenge met, motherfuckers."

---

---
RELATED: 'The Boys' Season 3 Trailer Was Flagged For Explicit Content 20 Million Times
The show's official Twitter account has since posted an unapproved custom emoji to commemorate the occasion; which Kripke has opted to make his own profile picture.
"Pleasure to report that unholy week is here #herogasm," writes the account.
So what exactly are we in for? In the original graphic novels crafted by Garth Ennis and Darick Robertson, this arc depicts the eponymous Boys – ie. Billy Butcher (Karl Urban), Hughie Campbell (Jack Quaid), Mother's Milk (Laz Alonso), Frenchie (Tomer Capon), etc. – sneaking into a secret annual party hosted by Vought dubbed Herogasm.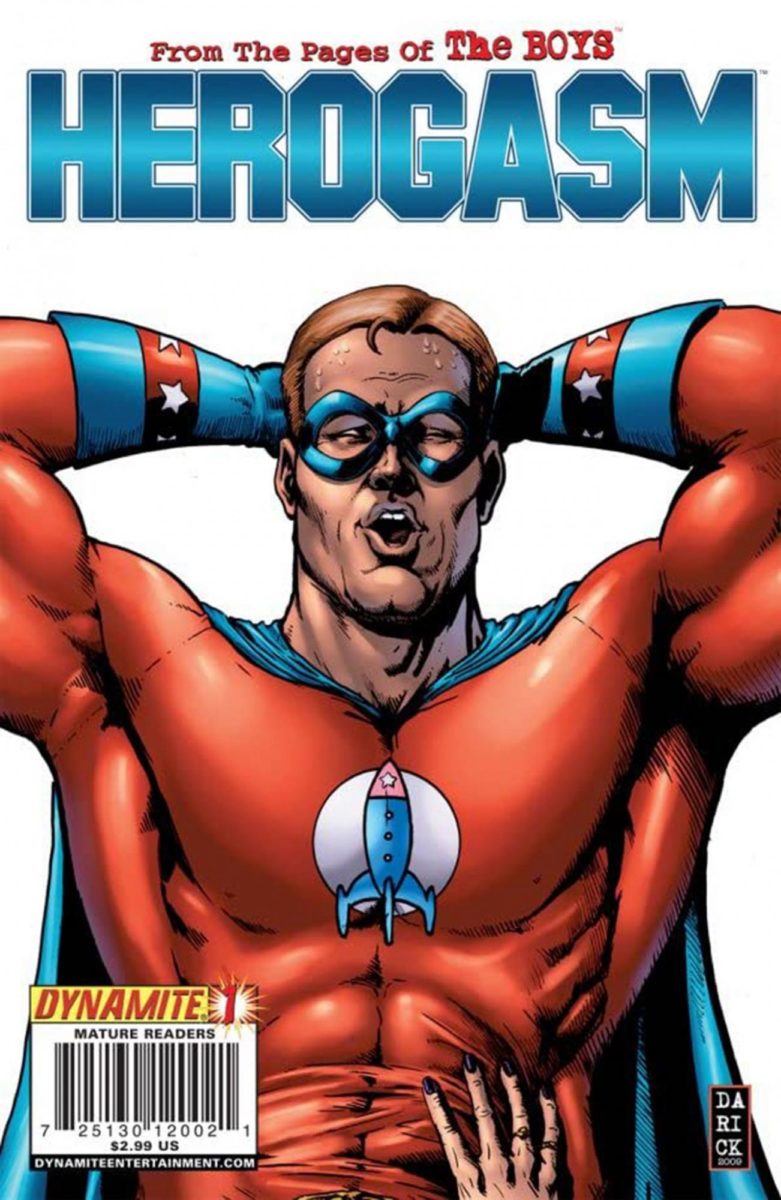 As briefly alluded to in the pilot episode's club scene, it involves an entire weekend of superhero orgies, plenty of drugs, plenty of dark fantasy fulfilment, and so forth on an off-the-grid island resort (under the guise of teaming up against some alien threat). Regular human sex workers are even paid $100,000 each to make themselves available for anything and everything. Which is an incredibly sanitised way of explaining it. In fact, if you wanted to see the illustrated panels for yourself, you'd have to navigate away from this site and onto another. Probably with an incognito tab.
Considering what we've seen already, one can only imagine the levels of debauchery Eric Kripke has in store for us. Amazon's iteration of The Boys may not have been a completely faithful adaptation, but it sounds as though season 3 will ensure some elements stay the course. And the early reactions from those involved in the production alone sound extremely promising.
---
---
RELATED: 'The Boys' R-Rated Spin-Off Series About Superhero College Has Been Fast-Tracked
"Just the Herogasm I think itself is something that a lot of people are excited to see," Jensen Ackles – who joined The Boys season 3 cast as Soldier Boy – recently told Vanity Fair.
"I know I was just kind of very curious as to how that was going to work. And even the director was like, 'I don't know what I'm shooting anymore.' Our crew looked traumatized. You can't unsee it. That toothpaste will not go back in the tube."
"Herogasm was one of those issues where I was like, 'Okay… we need to do this or some version of this because this is the craziest thing I've ever read," said Jack Quaid, who later admitted it was his "favourite episode ever."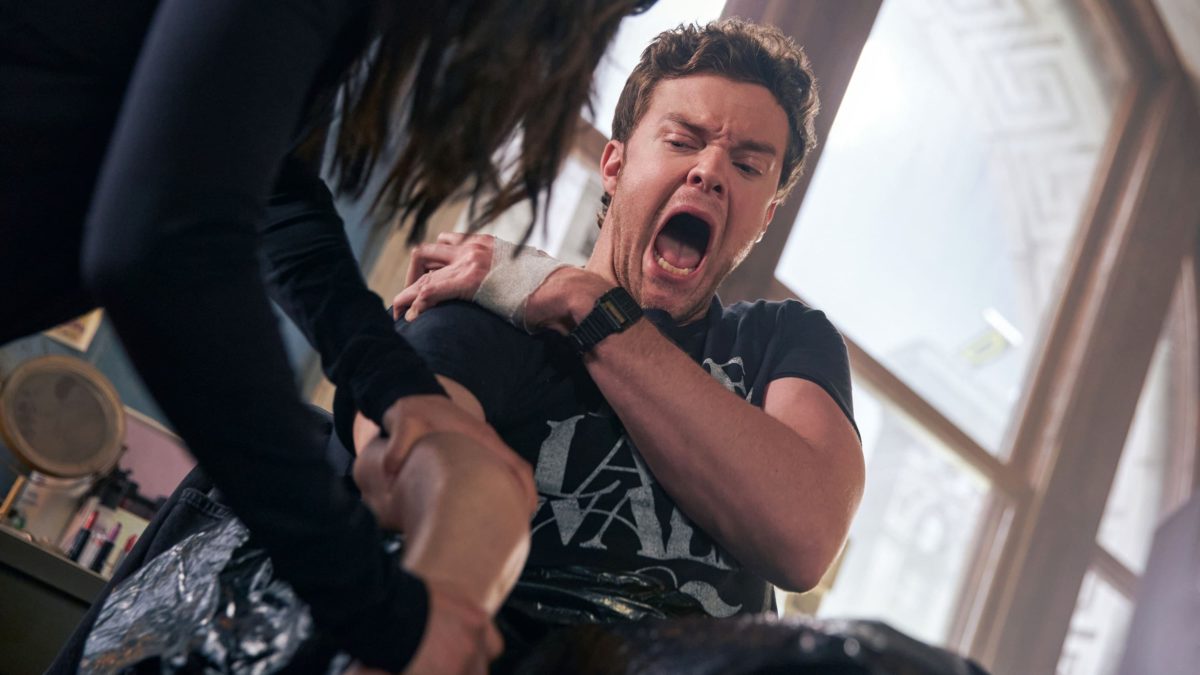 "I think we definitely stayed true to the comic. I can't really say much about it. I think the joy of Herogasm is figuring out what exactly that means, watching it for yourself, seeing how it unfolds. That goes into places where you wouldn't necessarily expect it to go."
"How you could have been around that much explicit nudity for that many days on a hot, stuffy, sticky film set is just… How anyone survived it, I don't know," said Eric Kripke.
"I asked [Executive Producer Paul Grellong] at one point, 'What's it like being there?' And he's like, 'Day One, it's really novel and you're surrounded by all these beautiful naked people. By Day Two, they're all naked mole rats and you just want to get outside.' I was like, 'That makes sense.'"
Don't say you weren't warned.
---
---
Check out the promo clip below.