There's zero shame in taking a breather before silly season kicks off like never before. After all… letting those serotonin reserves replenish, and letting that hangover bloating subside, are very necessary components to successfully playing the long game long sesh. Anticipating this hyper-specific recovery period months in advance, Netflix locked in a December 17th release date (i.e. tonight here in Australia) for The Witcher season 2, which promises to keep you occupied until Monday morning.
Geralt of Rivia (portrayed by Henry Cavill), Princess Cirilla "Ciri" of Cintra (portrayed by Freya Allan), and Yennefer of Vengerberg (portrayed by Anya Chalotra) return to continue bringing the beloved Andrzej Sapkowski fantasy novels to life. When we last left the series in season 1 – which culminated in the Battle of Sodden Hill – after years of destiny leading them down their respective paths, Geralt and Ciri finally meet.
"It's a story of a father and daughter coming together in a place that doesn't quite feel safe for them," explains showrunner Lauren Schmidt Hissrich; the "father and daughter" element obviously referring to Cavill's Geralt of Rivia and Allan's Princess Ciri of Cintra.
---
---
RELATED: Henry Cavill To Star In 'Highlander Reboot'
"And, of course, we really get into Nivellen who's played by the incomparable Kristofer Hivju, and we get to explore his character and his backstory with Geralt as well."
"It's really the perfect kick-off for season two because it's about family. It's about the secrets that we keep from each other, and it's about the monsters that we are inside sometimes."
Netflix's official synopsis provides some further insight regarding what global audiences are in for this weekend:
Convinced Yennefer's life was lost at the Battle of Sodden, Geralt of Rivia brings Princess Cirilla to the safest place he knows: his childhood home of Kaer Morhen. While the Continent's kings, elves, humans, and demons strive for supremacy outside its walls, he must protect the girl from something far more dangerous: the mysterious power she possesses inside.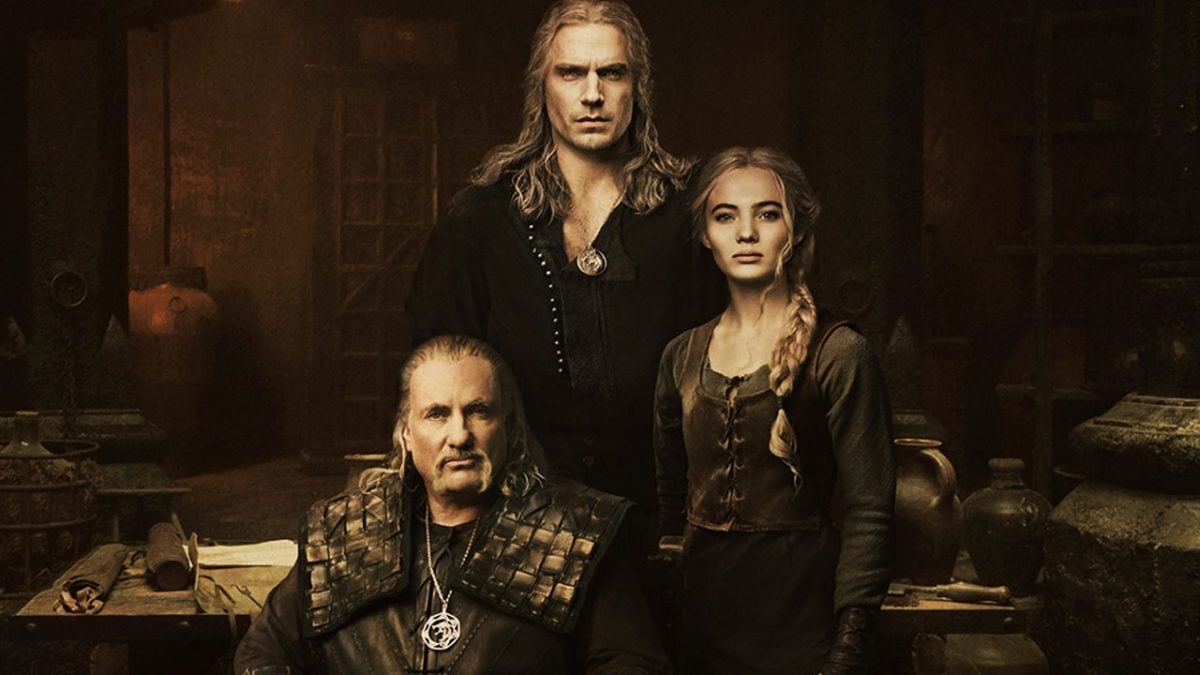 "What I would say is that The Witcher season 1 is very much about building blocks. It's about constructing the world, and setting up these characters, and putting them on paths, and knocking those dominoes over," adds Hissrich.
"When you get to The Witcher season 2, all of those things start to come to play, which is that characters start meeting each other – sometimes getting along, sometimes not. All those things that we set up – Geralt and Yennefer, Geralt and Ciri, Yennefer and Ciri – all of the different kingdoms that you just barely hear about in season 1, start rising to the surface in season 2."
"So the storytelling is a little more intense in a way, and maybe a little more focused and driven in the journeys that we're telling in season 2."
---
---
All eight episodes of The Witcher season 2 officially hits Netflix on December 17th at 7:00 PM [AEDT] (Australian release date) – check out the trailer below.