May 4th might not be when Disney+'s Obi-Wan Kenobi series is finally released – an egregious mistake if we ever heard one – but it has provided Star Wars fans with a brand new trailer featuring some extremely tasty footage.
Offering a better look at the Inquisitors tasked with hunting down the titular Jedi master, the sandy backdrop of Tatooine and Obi-Wan's strained relationship with a certain uncle, as well as some gorgeous world galaxy building, the key highlight from the footage provided today involves Hayden Christensen reprising his iconic role. Helmet, breathing apparatus, and all.
RELATED: 'Star Wars' Movies Ranked – From Masterpiece To Meme Fuel
---
---
"I've never met Darth Vader," series lead Ewan McGregor recently revealed to Total Film.
"I had rehearsed the scene with Vader, but not with the helmet on or anything like that. When we came to do the scene, when they shouted 'action' he had to come from behind me. I turned around, and fucking Darth Vader was coming at me."
"It was like I was six again. It scared the shit out of me. I'm not joking. It gave me a proper jolt of absolute fear. I was like, 'Oh my God. That's not acting. That's real. I'm really, truly frightened right now.'"
Series director Deborah Chow – who you may have encountered via The Mandalorian starring Pedro Pascal – previously alluded to an epic showdown between Obi-Wan Kenobi and his former/fallen apprentice.
"There is so much going on between [Revenge of the Sith and A New Hope] that hasn't been explored… We couldn't tell the story of Obi-Wan without Darth Vader," explains Deborah Chow.
"We will definitely see Obi-Wan and Darth Vader get into it again."
"The idea of being able to go into a character journey plus the politics and plus all the vastness of the Empire and what's going on is exciting just because it feels like a proper period of history and sometimes that is hard to do in two hours."
---
---
What Hayden Christensen himself revealed about this iteration of Darth Vader will surely get your freak juices flowing.
"I wish I could tell you… I'm sworn to secrecy," Hayden Christensen told Entertainment Weekly when prompted about whether fans would catch a glimpse of the Sith lord without his iconic mask.
"We're going to see a very powerful Darth Vader."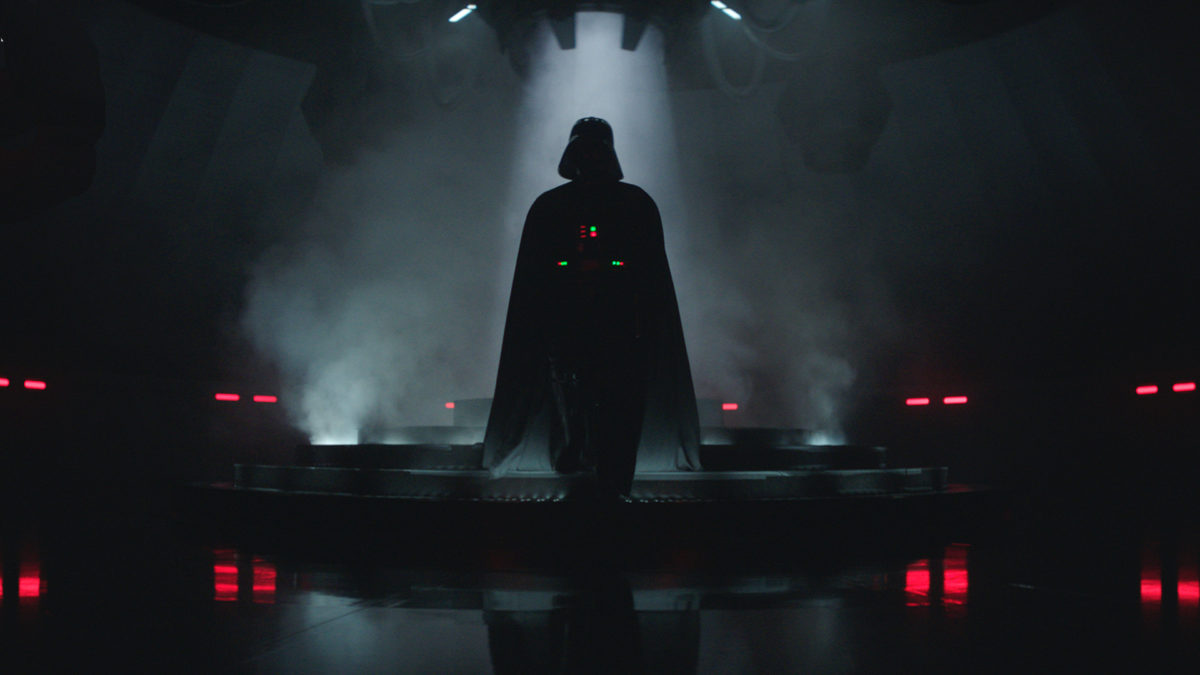 "His shadow is cast across so much of what we do," adds series writer Joby Harold.
"And the degree of his proximity to that shadow is something that we'll discover. But he is very much a part of the show emotionally for Obi-Wan, and possibly beyond that as well."
In addition to Hayden Christensen as Jedi Knight turned Sith Lord, Anakin Skywalker / Darth Vader, Ewan McGregor will also reunite with Australia's own Joel Edgerton, who previously portrayed a young Owen Lars – stepbrother to Anakin, uncle to Luke Skywalker, appears in this latest Obi-Wan Kenobi trailer – with Bonnie Please reprising her role as wife and aunt Beru Whitesun Lars.
Other familiar names in the Obi-Wan Kenobi cast include Rupert Friend (Homeland) as The Grand Inquisitor, Sung Kang (Fast & Furious franchise) as Fifth Brother, Moses Ingram as yet another Inquisitor Reva, Indira Varma as an Imperial Officer; with Kumail Nanjiani (Eternals), O'Shea Jackson Jr. (Straight Outta Compton), and Benny Safdie (Uncut Gems director) in yet-to-be-disclosed roles.
RELATED: 'Disney+ 'Obi-Wan Kenobi' Series Will Only Run For A Single Season
---
---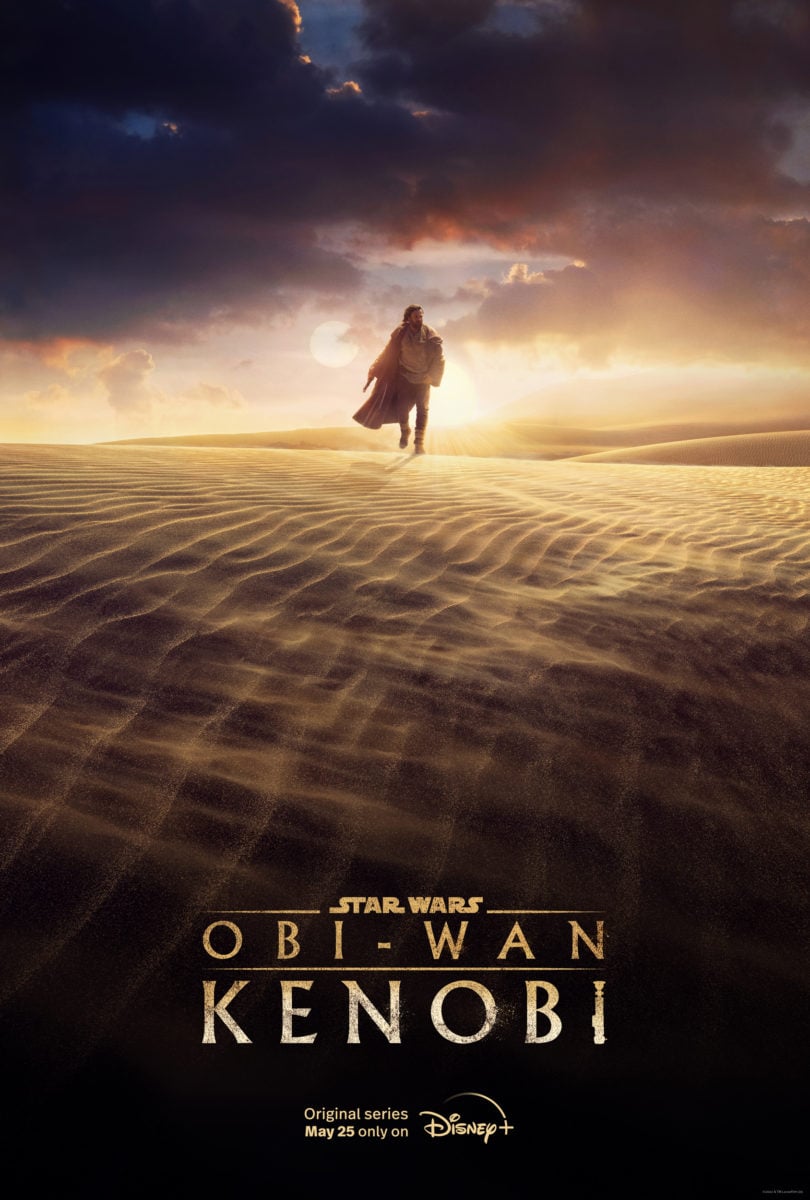 "I think it's probably true to say that I'm more excited about playing Obi-Wan again now than I was even the first time," adds Ewan McGregor.
"The more I realise what I'm part of, in a way… you can see you're involved in something quite huge in the Star Wars – I don't like the word franchise – but this sort of fable or legend, or whatever you might call it."
"As I understand, it's a standalone season… We'll see. Who knows?"
Months after Ewan McGregor revealed production had officially wrapped, Disney executive Brandon San Giovanni has seemingly leaked the Obi-Wan Kenobi series release date in a since-deleted tweet.
"Our very own Obi-Wan wi [sic] be saying "hello, there," on Disney+… May 2022."
After multiple publications began to take notice, San Giovanni scrubbed said tweet from his timeline and changed his Twitter account's status to private. Initially, the assumption was it'd fall on May 4th of 2022 (AKA Star Wars Day… today). But since then, the Star Wars: Obi-Wan Kenobi series release date has been confirmed for May 25th of 2022 – check out the new trailer above and the official plot synopsis below.
Farmers work hard under the hot environment of two suns, while trying to protect themselves and their loved ones from Tusken Raider. The attack. And on a planet where civilization is almost emptied, there is a hidden Jedi Master and a baby who will shoulder the future of the galaxy.