Determined to kick off the new year with a bang, BBC has – after a lengthy period of delays + marketing foreplay – dropped a full-length trailer for Peaky Blinders season 6… none of this 10-second bullshit that barely tells us anything. The biggest takeaway? If it wasn't abundantly clear the Shelby family's (main) saga was finally coming to an end before, perhaps the following preview will drive the message home.
In a rare turn of events, Thomas Shelby OBE (portrayed by Cillian Murphy) found himself outmanoeuvred at the conclusion of season 5. Due to the betrayal of a yet-to-be-identified party, the plan to assassinate MP Oswald Mosley (portrayed by Sam Claflin) doesn't quite go according to plan; allowing the fascist movement preluding World War II / the rise of Nazism to gain further momentum.
This latest Peaky Blinders season 6 trailer indicates Murphy's Tommy Shelby is prepared to throw everything but the kitchen sink at his – and the entire country's – Mosley problem. To the point whatever repercussions may come "will be the end of us." "One last deal to be done", as it were. Additionally, another dramatic heavyweight in the one and only Stephen Graham joins the cast in what is ostensibly a central role.
---
---
RELATED: 'Peaky Blinders' Season 6 Teaser Trailer Confirms Tom Hardy's Return
The calendar still hasn't been explicitly marked for a release date by BBC, Netflix, or otherwise. But series director Anthony Byrne recently posted a first look teaser clip on his personal Instagram, captioned with a very promising update:
"We're coming for you sooner than you think."
Previously, it was rumoured the Peaky Blinders season 6 was destined to land sometime in Spring of 2022 (US) – meaning anytime between March to May. "Sooner than you think", however, implies it could now be between January to February. In other words, we could be just a few short weeks away from witnessing the epic and "emotional" finale.
And while this forthcoming instalment will indeed mark the final chapter for the main series, late last year, creator Steven Knight promised the BAFTA-winning crime drama would "continue in another form" – first through a feature-length adaptation scheduled to roll cameras within the next year.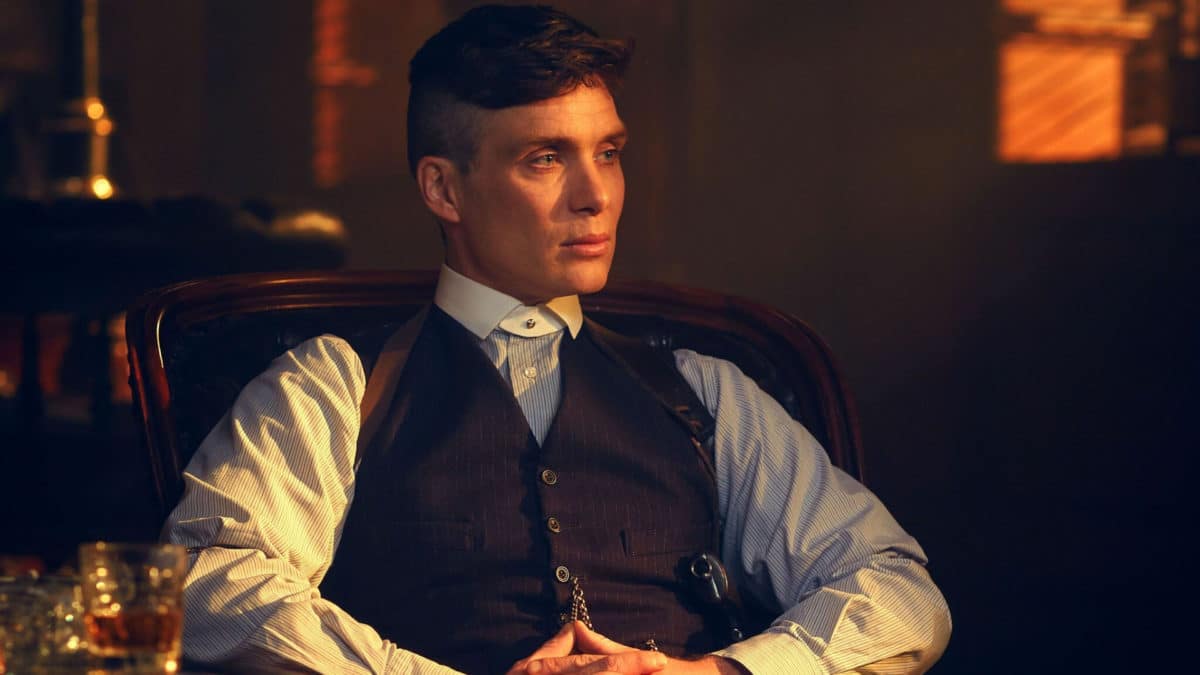 "[I'm] going to write the feature which will be set in and shot in Birmingham," Steven Knight revealed at the BFI London Film Festival.

"And that will probably be the sort of the end of the road for Peaky Blinders as we know it. It's a fully formed idea and it has a beginning, middle, and end. And I think it's going to be a fitting conclusion to the story told so far."
According to Variety, Knight is also willing to entertain the possibility of keeping the Peaky Blinders universe alive with "shows related" to the main story, apparently avoiding the term "spin-offs" which he isn't particularly fond of. Should such a project go ahead, however, Knight wouldn't necessarily be supervising them; rather he'd "pass on the baton" to another creative with a vision.
---
---
Check out the first proper Peaky Blinders season 6 trailer above.