The mystery of Justin Roiland's replacement(s) has, at long last, been solved.
While the new voice actors tapped to lead Adult Swim's Rick and Morty were previewed in the trailer prior to the season 7 premiere, we now know the identity of the titular characters.
As the credits rolled for 'How Poopy Got His Poop Back,' it revealed that alcoholic mad scientist Rick Sanchez is currently being brought to life by Ian Cardoni; while his neurotic grandson Morty Smith is being voiced by Harry Belden.
RELATED: "Rick & Morty" Co-Creator Justin Roiland Hasn't Had Any "Meaningful" Creative Impact On The Show For Years
According to The Hollywood Reporter, Cardoni has appeared in Larry David's Clear History and also voices promos for Syfy drama Resident Alien, WWE, as well as Apple TV+.
The younger Belden, on the other hand, may be familiar to you through small roles in Adult Swim's Joe Pera Talks With You, Fox's Proven Innocent, and NBC's Chicago Med.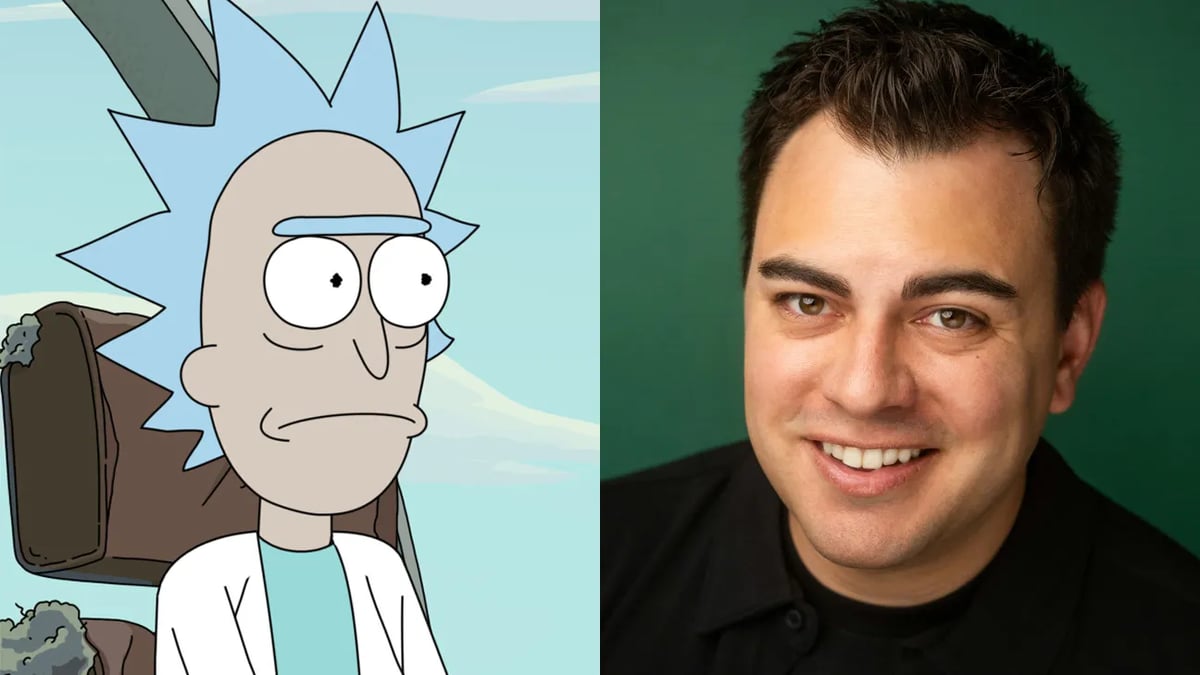 "We heard thousands. It went on for six months. It was really wide. It almost went so wide that we debated doing a global hotline though we knew it would wind up being a prank line," showrunner Scott Marder said of the search for Justin Roiland's replacements (via THR).
"Rick was a lot harder than I expected; everyone sounded like Macho Man Randy Savage or like a cousin of his. No one sounded exactly like Rick. It was tricky. People had it in splashes but once you bring them back in, they couldn't do it conversationally, which is what we needed. It was exhaustive."
Co-creator Dan Harmon added: "It's one thing to match an impression — can you do George W. Bush as well as Dana Carvey, but can you then do it if you're not saying, 'Not gonna do it.' It was trying to strike this crazy balance; this character has to be angry, sad, despondent and all those things."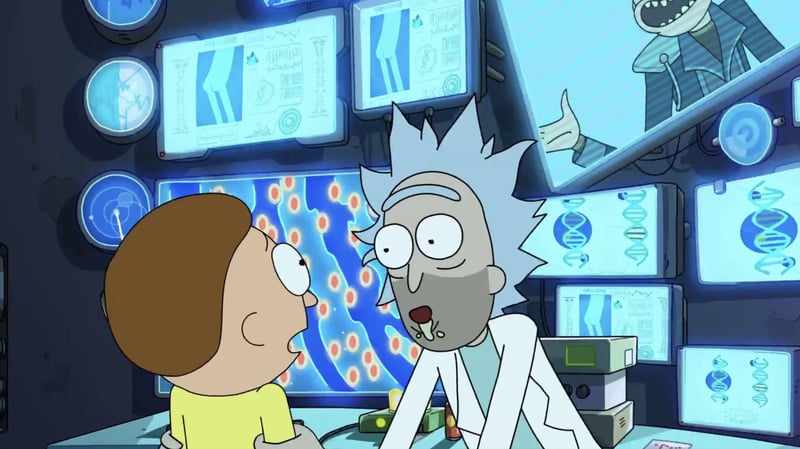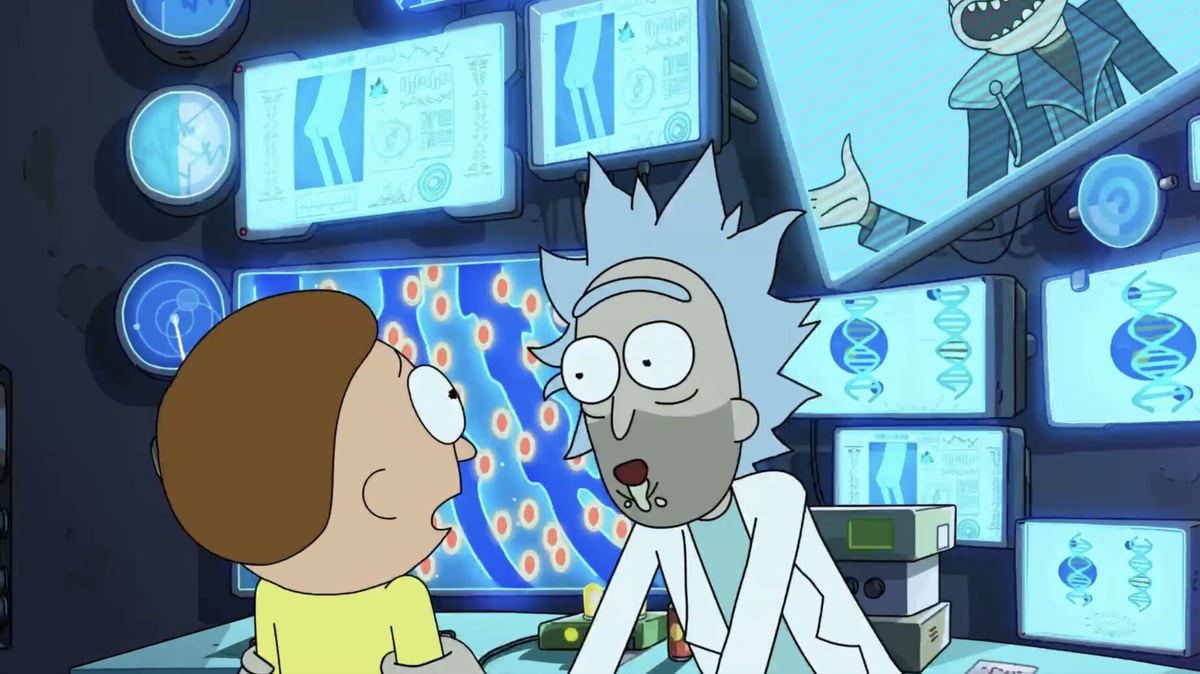 Scott Marder and Dan Harmon both hope the distribution of the roles across the new Rick and Morty voice actors will "add years to the show's lifespan." Head on over to THR for the full exclusive interview.
Despite being cleared of the felony domestic violence charges that instigated his reputational decline, and unearthed a deeper mine of questionable behaviour in the process, Adult Swim has stood by its decision to sever ties with Justin Roiland.
Hulu — which is home to Roiland's other successful animated property Solar Opposites — has also followed suit and since recast Dan Stevens in his role(s).
But according to a damning exposé published around the time fecal matter hit the fan (also brought to you by The Hollywood Reporter), it won't really move the needle in any significant way. In fact, by all accounts, production might even run a little smoother.
"Multiple sources say that Justin Roiland, other than voice work, has not had any meaningful creative presence on any of the series that bears his name," wrote Lacey Rose and Katie Kilkenny.
"Many of his former colleagues say they haven't heard from him in years, and when they have, it's been unpleasant. They note, too, that he hasn't been on speaking terms with his Rick and Morty co-creator, Dan Harmon, for multiple seasons, and a substantial number of staffers on that show as well as Solar Opposites and Koala Man have never actually met Roiland, even over Zoom."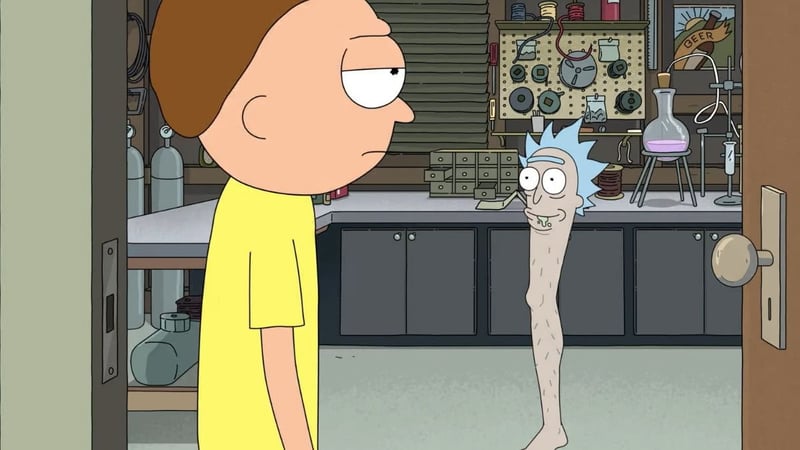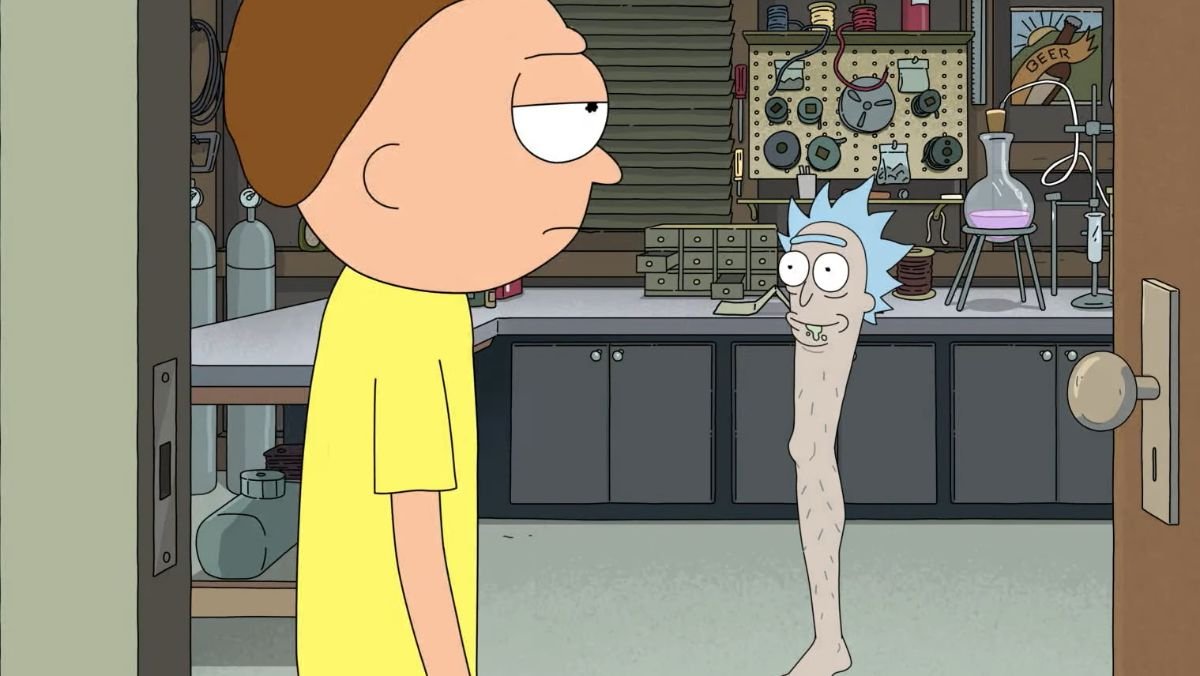 For the sophomore season, Dan Harmon enlisted a few writers who had worked for him during his time as the Community showrunner. One insider notes they didn't treat Justin Roiland with "the same kind of reverence" as the original team did. The bromance between Harmon and Roiland eventually became so bitter that a mediator was brought in to "salvage" what was once an "inspired" partnership.
Lacey Rose and Katie Kilkenny continued: "The room became clubbier, and not nearly as much fun — there were now 'Dan's Guys,' a more cerebral, structured set, and 'Justin's Guys,' a zany collection of artists… 'Dan is all on the page and mathematical about story breaking, and these guys that Justin hired were like, 'Look, I drew a turd with eyes, let's do a story about that.'"
"During season two, Roiland began pulling away, increasingly uninterested in being in a room that had given him great joy only a season earlier. In fact, at one point, he was sitting so far away from the other writers that in order for him to read what was being written on the whiteboard, he had to grab the pair of binoculars that were in the room to scope out wildlife in the mountains overlooking Burbank."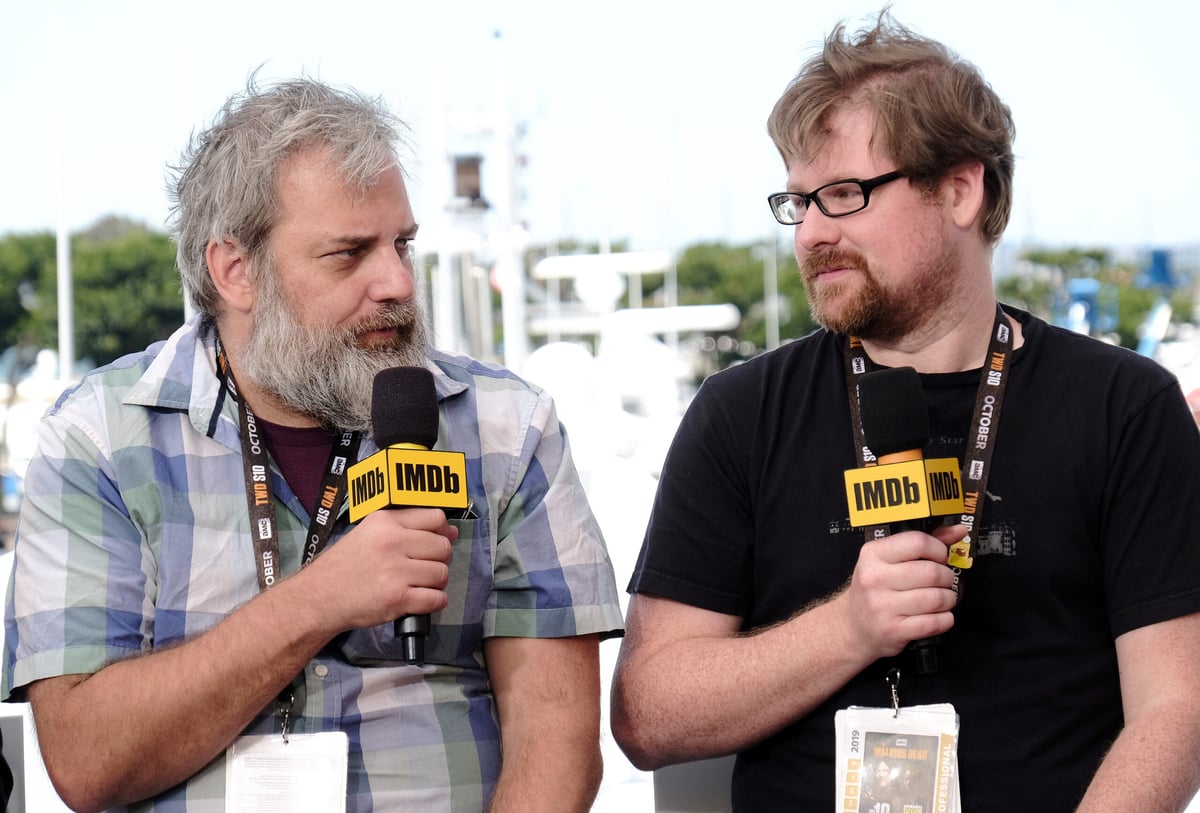 "According to another show source, he was easily distracted, too; the writers would regularly walk over to a Toys R Us, where they would buy action figures or Nerf guns, and 'then he played with them the rest of the day and we couldn't get any work done.' Other show sources say he'd derail pitches and interrupt with sophomoric non-sequiturs like, 'What if his brains were on the outside?' It reached a point where multiple sources say it was easier when Roiland wasn't in the room."
"At some point during the third season of Rick and Morty, multiple sources say Justin Roiland simply stopped showing up — and when he did turn up in the Burbank offices, he'd typically avoid the writers' room."
RELATED: How Do 'The Simpsons' Keep Predicting The Future?
Case in point: after Harmon took the reins, everything began progressing ahead of schedule.
The recently premiered seventh season was written all the way back in 2021. Compounded with what we're ready to deem a near-flawless impersonation of his iconic characters, and it would appear that there really is no need for Justin Roiland.
At the time of this writing, Rick and Morty have been renewed right through to season 10 by Adult Swim. Roiland will continue to be credited as co-creator.