Towards the final years of his storied lifetime, Shane Warne was regularly spotted donning a classic flat cap, which – the iconic bloke himself confirmed – was inspired by his love of BBC's Peaky Blinders. But his devotion to the rise and rise of Cillian Murphy's Thomas Shelby OBE, as well as the rest of the Shelby clan, extended beyond his everyday apparel. It even went a little further than his on-air plea for a cameo in the hit crime drama's sixth and final season.
"I wanna be one of the Shelby's long lost, uh… [Cockney accent] Tommy Shelby, Arthur. I want to be in Peaky Blinders. Do you think I can be in it? Please can I be in Peaky Blinders? Some sort of role. I would really like it."

Shane Warne, Fox Cricket (2021)
As we learned late last week, the King of Spin actually got in contact with Peaky Blinders' producers to field the possibility of an onscreen role… only to face rejection in quintessentially Warnie fashion. And, no. It wasn't because he kept reading the line: "By order of the sneaky benders."
---
---
RELATED: Fun Fact, Jason Statham Was The First Choice To Play Thomas Shelby
The anecdote was shared last week by former St Kilda captain and longtime friend, Aaron Hamill, who recalled the charming memory during Warnie's memorial service at the Melbourne Cricket Ground to a crowd of 50,000 in attendance (and reportedly an audience of a billion, according to broadcast estimates).
"He was committed, but it's horrendous," Aaron Hamill said of Warnie's fixation with flat caps.
"His great brother Jason, we had a good chuckle about it. There's not too many that could get away with it, let's be honest. At Fox, he sort of rocked on in and thought he was pretty cool and donned it on. But he didn't stop there with it."
"He'd actually ring and say, 'Mate, I have got this great idea.' As he always did. He said, 'I've just sent off this email to the producers of Peaky Blinders.' Because he was a binge Netflix watcher. He loved it. I think he was teed up to be on Suits at one stage."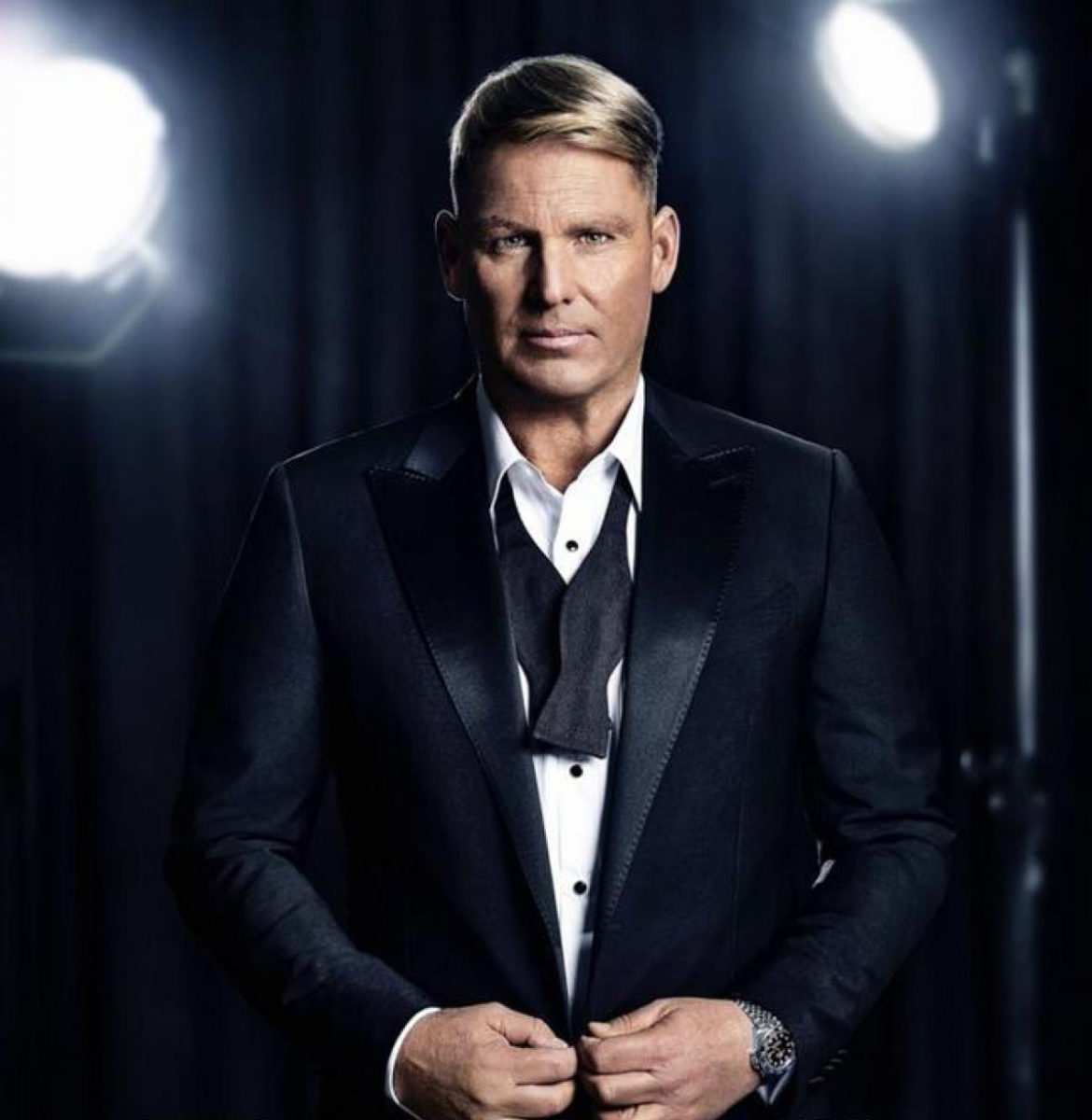 Side note: Shane Warne going toe-to-toe with Harvey Specter in Suits would've been just as entertaining as watching him kick it with the Shelbys in an episode of Peaky Blinders.
---
---
"But he certainly didn't stop there. So he sent this email. As he does, he can hunt numbers up in his own way. And he got the email of the producer up there and off he sent the email, 'Look I'd love to be part of your show. I'm a keen viewer.'"
"So he did all that and he rang back and goes, 'Mate… I got the email back.' And I said, 'Can you read it out to me? Please. Because I'm intrigued.' He goes…"
"Dear Shane, thanks very much. We love your enthusiasm. But unfortunately, porcelain veneers weren't around in Birmingham in 1931. But we love your support so thanks very much."
Rest in peace, legend.
---
Watch Aaron Hamill's golden yarn about Shane Warne and his failed Peaky Blinders audition for yourself below.