FX – the very same network behind Sons of Anarchy, Atlanta. Fargo, American Horror Story, and more serialised bangers – is cooking up something verifiably tasty in the old content kitchen these days. As revealed during the Disney Investors conference last week, in the next year or so, global audiences will be enjoying episode after episode of the gritty forthcoming series, Shogun (which is currently being hailed as Game of Thrones in feudal Japan).
Adapted from the best-selling 1975 novel written by James Clavell – and attempted once before in 1980 with Richard Chamberlain in the lead, earning NBC a Primetime Emmy for Best Limited Series – production for Shogun 2.0 was initially greenlit back in 2018, and scheduled to shoot on location earlier this year. That was, of course, until the matter of COVID-19 disrupted the entire modern world from top to bottom, firmly ruling out any possibility of rolling cameras in Japan. Now, it appears as though Shogun 2.0 is once again back on track with quite the roster of talent signed on to make it all happen.
Jon Favreau's live-action The Jungle Book adaptation + Top Gun: Maverick screenwriter and Counterpart creator – Justin Marks – has penned the first two episodes, with Marks' wife Rachel Kondo reportedly acting as supervising producer. Seasoned director and HBO alum – Tim Van Patten (The Sopranos, Boardwalk Empire, Game of Thrones) – will also be serving as executive producer. In terms of an official showrunner and episode directors, those details have yet to be confirmed.
---
---
RELATED: Hinoki Knives Are Forged By Descendants Of 16th Century Samurai Swordsmiths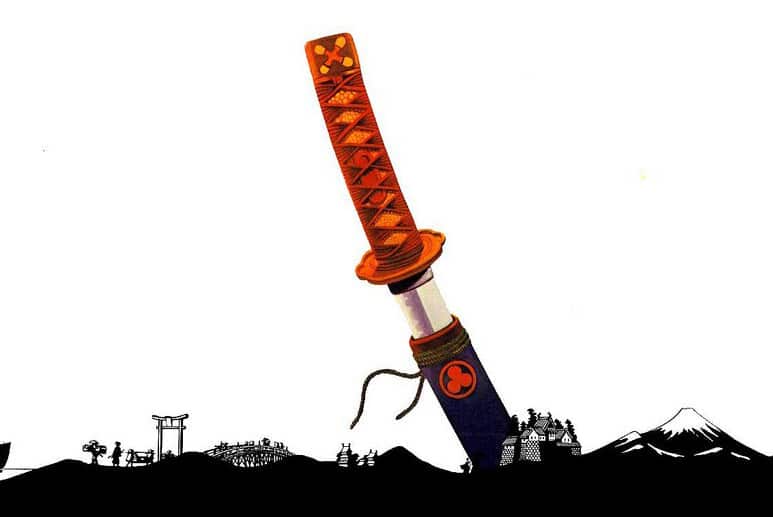 Shogun will follow the collision course of two ambitious men from completely different worlds and a "mysterious" female samurai:
John Blackthorne – "A risk-taking English sailor who ends up shipwrecked in Japan whose unfamiliar culture will redefine him."
Lord Toranaga – "A shrewd and powerful daimyo (powerful lord who were vassals to the shogun) at odds with his own dangerous political rivals."
Lady Mariko – "A woman with invaluable skills but dishonourable family ties who must prove her value and allegiance."
Yes, we got mad The Last Samurai starring Tom Cruise vibes too.
RELATED: 'Snake Eyes: GI Joe Origins' Drops An Action-Packed New Trailer
As of late May 2021, Variety has confirmed two out of the three lead actors. John Blackthorne will be portrayed by singer/songwriter turned screen talent, Cosmos Jarvis – who you'll be most familiar with through Annihilation, Nocturnal, BBC's Peaky Blinders, and most recently, Ridley Scott's Raised By Wolves. In the role of Lord Toranaga will be the magnetic Hiroyuki Sanada – who has quite the impressive dramatic CV, ranging from the aforementioned The Last Samurai, Rush Hour 3, The Wolverine, Westworld, and more recently, Zack Snyder's Army of the Dead, as well as Mortal Kombat. The role of Lady Mariko, however, has yet to be cast.
According to the original novel's synopsis, Blackthorne will be forced to navigate the closed society that is 17th century Japan – "a land where the line between life and death is razor-thin". Negotiating with foreign people, customs, language, as well as "his own definitions of morality, truth, and freedom", this is ultimately a tale of survival. And as political strife coupled with the obvious clash of cultures inevitably leads to conflict, Blackthorne is pushed to the limits.
Shogun season 1 on FX will run for ten episodes. We'll be sure to keep you updated as the tantalising details come
---
---
Check out the full run of Shogun's 1980 televised adaptation below.