Netflix's global sensation and soon-to-be-crowned biggest original series – Squid Game – has dominated the cultural zeitgeist for almost a month now (and will likely continue doing so with every Halloween costume pretty much spoken for). Written, directed, and created by Hwang Dong-hyuk, one of the main appeals of this binge-worthy, South Korean dystopian drama involves the emotional punch it packs; more specifically, how unflinching and devastating each on-screen death is, from the major players right to the background characters. But would you believe the fashion in which the major Squid Game deaths would eventually unfold was right under our noses the entire time?
As pointed out by one Hiro Fitzherbert, here's a breakdown of how the major Squid Game deaths were foreshadowed from Episode 2 – 'Hell (Ji-ok 지옥)'. Major spoilers ahead:
Cho Sang-woo / Player 218 (portrayed by Park Hae-soo)
As the authoroties close in to arrest him for embezzling millions as the investment head at an unnamed securities firm, Sang-woo is shown to be in a bathtub, fully clothed, and burning a charcoal briquette (which is apparently a common method of suicide in South Korea). During the final game, moments before Lee Jung-jae's Seong Gi-hun / Player 456 is prepared to call for a stop and surrender the ₩45.5 billion (AU$52.77 million) grand prize and spare his life in an act of mercy, Sang-woo seeks redemption by killing himself with a knife straight to the jugular.

Kang Sae-byeok / Player 067 (portrayed by Jung Ho-Yeon)
Negoatiating with a human smuggler to ensure her mother's safe passage from North Korea, Sae-byeok senses she's being used as an easy payday, and threatens said human smuggler with a knife to the throat. Although she was already bleeding to death after the explosion from the glass bridge challenge, she definitively met her demise when Gi-hun momentarily left her side to fetch medical assistance – throat slit by a knife by the hand of Sang-woo.

Abdul Ali / Player 199 (portrayed by Anupam Tripathi)
The hints surrounding Ali's fate is two-fold. After months of being underpaid by a factory owner to the point of extreme poverty, he demands what's owed to him only to be blown off. In a rare act of assertion, our tragic Pakistani protagonist forces the owner against some hydraulic machinery, crushing the latter's hand. While the chaos of a man being maimed ensued, Ali grabbed the owner's evolope full of cash and fled. Sang-woo's betrayal of Ali during the marble challenge reflects both elements: the first being the latter's all-too trusting nature, leading him to be taken advantage of right until the very end, and the second referencing his snatch + run effort.

Jang Deok-su / Player 101 (portrayed by Heo Sung-tae)
As he fled from the encroaching mob of gangsters who work for the boss he stole from, Deok-su stabs someone who was once a criminal associate in the back until he was dead before jumping off the bridge and swimming to safety. He is later betrayed by Kim Yoo-ryoung's manipulation queen Han Mi-nyeo / Player 212 – or as some would way, backstabbed; which was really just returning an earlier favour – and meets his doom by falling off the glass bridge.
RELATED: 'Squid Game' Season 2 Greenlit Once The Creator Is Ready
---
---
Of course, there's also the more obvious conclusions to certain characters. Oh Il-nam / Player 001 (portrayed by O Yeong-su) succumbs to his brain tumour, and Gi-hun swears on his severely diabetic mother's life. But you know… these particular Squid Game deaths lean away from the poetic territory and more towards the "shit happens" side of things.
It almost goes without saying that Netflix is extremely keen to keep the gravy train a-rolling with Squid Game season 2. Global TV head Bela Bajaria did, however, issue the caveat. Although interest is overwhelmingly high, nothing has been confirmed just yet due to creator Hwang Dong-hyuk's existing work schedule
"He has a film and other things he's working on," reveals Bela Bajaria, who also noted Hwang is interested in collaborating with other writers who might come on board for the next chapter.
"We're trying to figure out the right structure for him."
As for Hwang himself, Squid Game season 1 required a decade-long process before it was finally approved for shooting, due to what was originally pitched as a feature film's "grotesque" and "unrealistic" concept. The very idea of adults drowning in debt and playing children's games for ₩45.5 billion at the risk of death is now, of course, a very relevant critique of capitalism. Meaning the bloke isn't exactly in a rush to produce some half-baked sequel to satisfy demand after years of slaving away.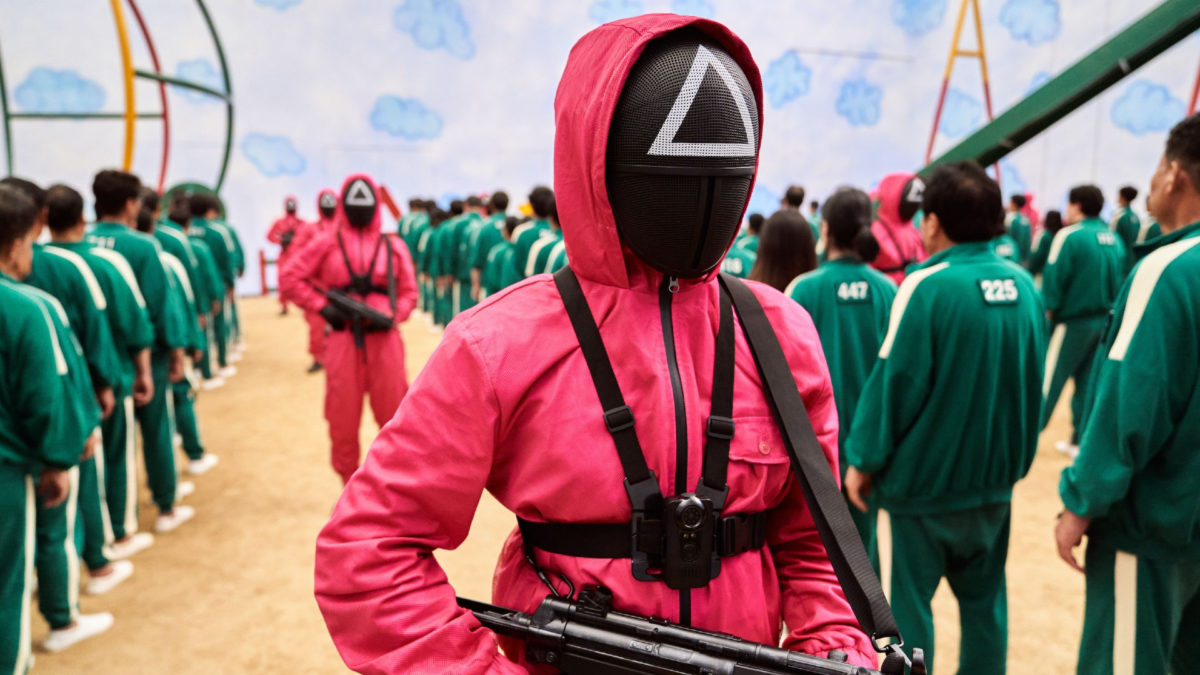 "I don't have well-developed plans for Squid Game season 2. It is quite tiring just thinking about it," says Hwang.
"In my earlier days, I'd drink half a bottle of soju to get the creative juices flowing. I can't do that anymore. Writing Squid Game was harder than normal for me as it was a series, not a film."
---
---
"It took me six months to write and rewrite the first two episodes. Then I consulted verbally with friends and picked up clues for improvements through my own pitching and from their responses."
"If I do get to do Squid Game season 2, one [idea] would be the story of the Front Man [portrayed by Lee Byung-hun]… I think the issue with police officers is not just an issue in Korea. I see it on the global news. This was an issue that I wanted to raise. Maybe in season 2, I can talk about this more."
Stay tuned for Squid Game season 2 updates.