While the world waits for Dave Filoni and Jon Favreau to unveil The Mandalorian season 3 starring Pedro Pascal, Disney+ has confirmed the release date of yet another Star Wars series is just around the corner: The Book of Boba Fett.
Backdoor piloted by The Mandalorian season 2 episode 6 ('Chapter 14: The Tragedy') – which was helmed by none other than the spin-off series' director Robert Rodriguez – The Book of Boba Fett will obviously chronicle the exploits of the titular character and Star Wars franchise's infamous bounty hunter.
New Zealand talent Temuera Morrison will be reprising his role as Boba Fett, having previously portrayed Boba's father Jango Fett in Star Wars: Episode II – Attack of the Clones, as well as the clone troopers (of which Jango was used as a genetic template for); alongside Ming-Na Wen who returns as the elite mercenary and assassin Fennec Shand, a character also debuted in The Mandalorian.
---
---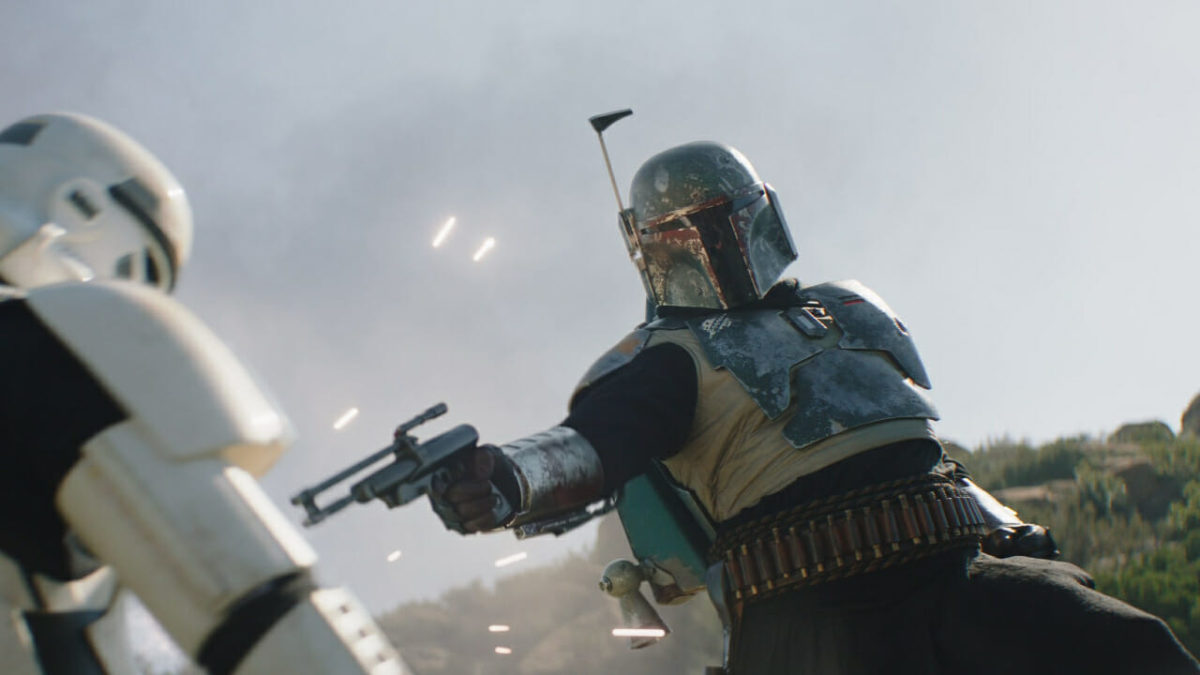 RELATED: 'Obi-Wan Kenobi' Series Has Officially Completed Filming
"[I] can't say anything about it at all right now… Wait until you see what's coming," Robert Rodriguez – the filmmaker behind From Dusk Till Dawn, Sin City, Spy Kids – noted during an interview last month.
"It's going to blow your mind. That's all I can say. I can talk it up all I want because I know it over-delivers. It way over-delivers. People are going to be so pumped when they see it."
Additionally, Jon Favreau, Dave Filoni, Kathleen Kennedy, and Colin Wilson have signed on to executive produce in collaboration with Rodriguez himself; joined by Karen Gilchrist and Carrie Beck as co-executive producers, John Bartnicki and John Hampian as co-producers.
Here's the official synopsis for The Book of Boba Fett:
The Book of Boba Fett, a thrilling Star Wars adventure, finds legendary bounty hunter Boba Fett and mercenary Fennec Shand navigating the galaxy's underworld when they return to the sands of Tatooine to stake their claim on the territory once ruled by Jabba the Hutt and his crime syndicate.
Who knows? Maybe we'll finally get an explanation to the decades-long mystery surrounding how Boba Fett survived falling into the Sarlacc pit, where he was ostensibly doomed to be digested in the belly of the beast.
Star Wars: The Book of Boba Fett has been locked in for a December 29th release date, finishing the rollercoaster year that was with a bang – keep an eye out on Disney+ for it.
---
---