As a grown man, the magic of Christmas comes down to three key pillars: checking out for the year, sinking piss, and long lunches under the sun. As of last week, the Paramount Network has offered us the fourth pillar. With the confirmation of an unexpectedly early release date via its first proper teaser trailer, the arrival of Taylor Sheridan's highly-anticipated Yellowstone prequel series – Y: 1883 – might just turn the stoniest of Grinches out there into zealots of holiday-time enchantment.
It's clear in the main series that sharing blood with the Duttons, being married to a Dutton, and employment with the Duttons is perilous business. But as demonstrated over the course of an action-packed, minute-long promo, the Dutton dynasty was established by steely conviction and violence. In other words, mere association was never for the faint of heart. And while the 19th century far predates all the modern trappings we've become (visually) accustomed to, the basic DNA of Yellowstone is still very much present. Just replace your run-of-the-mill car chases with carriage pursuits, dial back the evolution of firearms, and as for the burning of houses… well, that hasn't really changed.

Here's the official synopsis for Yellowstone 1883:
Y: 1883 follows the Dutton family as they embark on a journey west through the Great Plains toward the last bastion of untamed America. It is a stark retelling of Western expansion, and an intense study of one family fleeing poverty to seek a better future in America's promised land — Montana.
RELATED: 'Yellowstone' Is Breaking All Kinds Of Viewership Records
---
---
Country music royalty Tim McGraw and Faith Hill lead as James and Margeret Dutton – ancestral family patriarch and matriarch, respectively. The screen legend that is Sam Elliot, on the other hand, finds himself in the role of Shea Brennan – your classic tough-as-nails cowboy with a touch of the obligatory worldly introspection who guides the Duttons from Texas to Montana.
"It all starts with the writing and Taylor Sheridan is a brilliant writer," says Sam Elliott.

"I think the western genre speaks clearly to both of us. The classic struggles of man against man, man against nature, and man against himself. It's all there in 1883 and I'm honoured to be a part of it."
"This is truly a dream job," says Tim McGraw.

"Taylor has found a way of storytelling that brilliantly creates these epic dramas and family sagas with so much depth and creativity. The Duttons are tremendous characters and it's so thrilling to be able to bring them to life. As a kid growing up riding horses, you think about dream jobs like this and I am just so excited to work with this amazing cast and crew."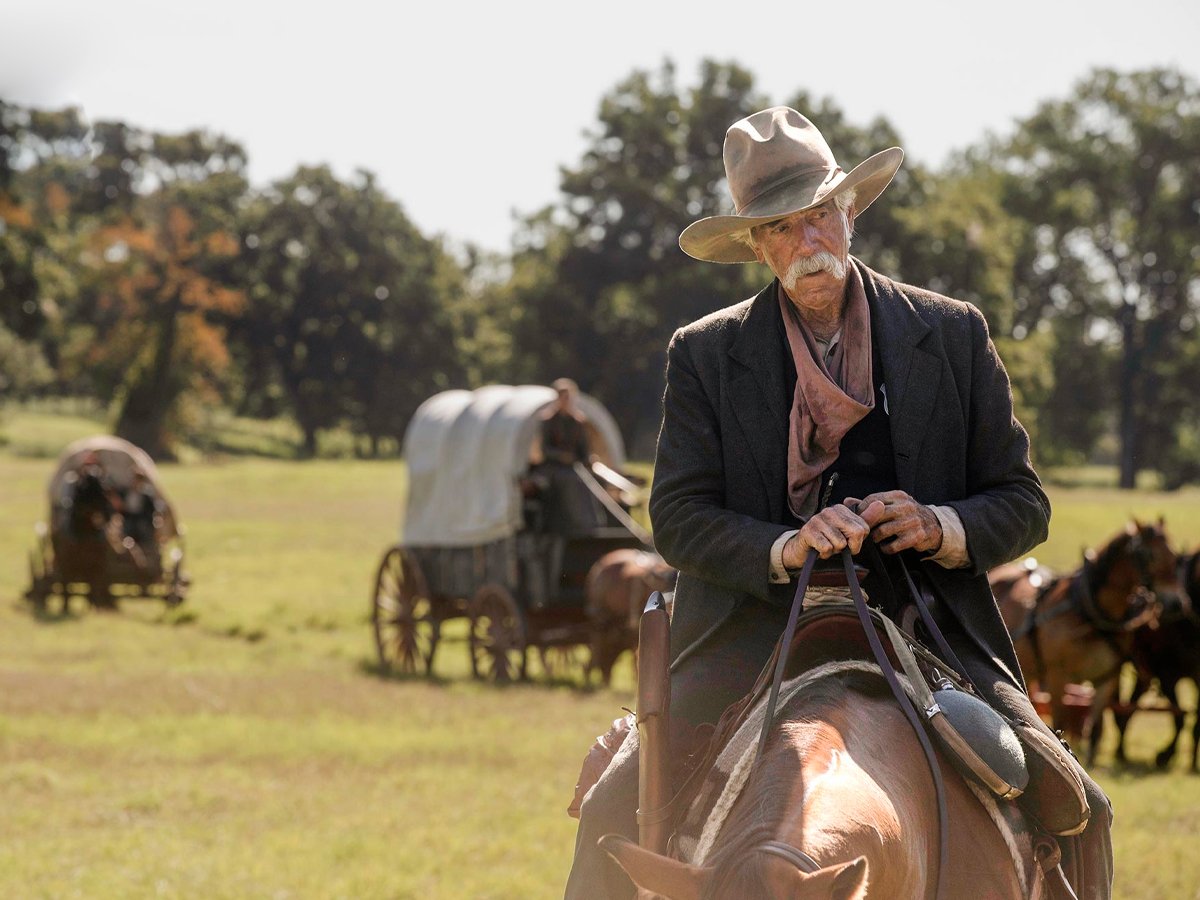 RELATED: 'Yellowstone' Creator Taylor Sheridan Has A New Gritty Crime Show
"This is the opportunity of a lifetime," adds Faith Hill.

"The Duttons are a formidable family and it is an absolute dream to bring such a strong female character like Margaret Dutton to life. I am humbled and honoured to work with Taylor and his entire team."
Other names who have signed on for this historical affair include Isabel May has eldest Dutton daughter Elsa, Audie Rick as the Duttons' son – and father of Kevin Costner's John Dutton II – John Dutton Sr, Dawn Olivieri as James Dutton Sr's sister Claire, LaMonica Garret as Pinkerton detective Thomas, Billy Bob Thornton as Mashal Jim Courtright; as well as Marc Rissmann, Eric Nelsen, James Landry Hébert, Emma Malouff, Alex Fine, Gratiela Brancusi, Anna Fiamora, Nichole Galicia, Stephanie Nur, Amanda Jaros, Noah Le Gros, and Martin Sensmeier.
The Yellowstone prequel series has locked in a release date over in the US (December 19th), meaning we can reasonably expect it to begin streaming around the same time here in Australia on Paramount+ and perhaps even Stan (TBC) – check out the first proper Y: 1883 trailer above.
---
---