Paramount has stoked the burning embers of anticipation by releasing an action-packed Yellowstone season 4 trailer ahead of its return on November 7th in the US (and November 8th here in Australia). Kicking things off with two episodes right off the bat in an epic two-hour premiere event, it would appear the wait will have been worth it.
Yellowstone season 3 culminated in every key member – sans Jamie (portrayed by Wes Bentley) in a rather suspicious turn – being targeted for assassination. Youngest son and former US Navy SEAL turned Montana Livestock Commission Kayce (portrayed by Luke Grimes) sustained a direct attack at his office. Daughter and cutthroat financier Beth (portrayed by Kelly Reilly) was bombed at a Market Equities-owned building.
And right before the credits rolled, the closing scene depicted sixth-generation patriarch John Dutton (portrayed by Kevin Costner) slumped on the side of the road by his car, riddled with bullet holes after an extremely brutal drive-by shooting, with a $500 million offer on his coveted land. In short, shit got real fast.
---
---
RELATED: 'Yellowstone' Prequel Series Has Just Been Confirmed
The teaser uploaded today serves as a not-so-gentle reminder about the Dutton clan's precarious status, with the fate of at least two members currently hanging in the balance (we have no doubt Kayce handled his business like the goddamn operator he is). There's also hints that Jamie, who only just discovered his biological father (portrayed by recently promoted series regular Will Patton), will play an integral role in what unfolds next. It closes out with a very ominous tagline: everybody pays.
In addition to the usual suspects of Costner, Grimes, Reilly, Bentley, Cole Hauser, and so forth, Yellowstone season 4 will welcome several new faces. Academy Award-nominated actress Jacki Weaver has signed on to play Caroline Warner, CEO of Market Equities; Piper Perabo will join as Summer Higgins, a protestor from Portland who fights against state-funded police that protects industrialised farming and the killing of animals; Kathryn Kelly is set to take on the role of Emily, a vet tech who strikes up a relationship with the new cowboy.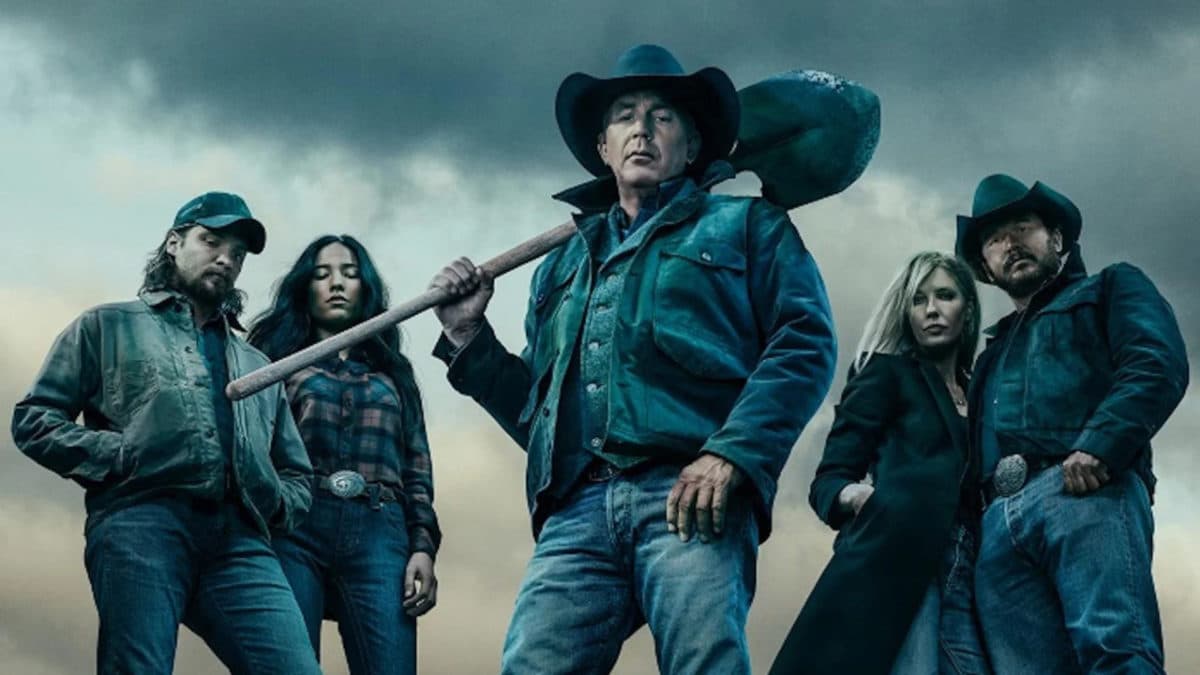 RELATED: 'Yellowstone' Creator Taylor Sheridan Has A New Gritty Crime Show
And finally, we have young Aussie talent Finn Little, who recently starred in Sheridan's Those Who Wish Me Dead, alongside Angelina Jolie and Jon Bernthal. Little will portray Carter, a young boy who is reminiscent of everyone's favourite hardened orphan, Rip. If you look reeeal close, there's a flash of a sullen kid sporting a black eye towards the end of the trailer. According to Collider, Beth takes Carter under her wing at the ranch in order to "teach him how to be a man"… so perhaps she does survives (unless there's been some kind of grave editorial mistake).
Keep an eye out for Yellowstone season 4 on November 7th for those of you in the US and November 8th via Stan here in Australia – watch the trailer above.