The Yellowstone Cinematic Universe (YCU) – which we'll also happily refer to as the Taylor Sheridan Cinematic Universe (TSCU) – is once again expanding. In addition to an XL-sized Yellowstone season 5 on the horizon and the prequel Y: 1883 which premiered last year, fans of Montana's most dramatic rancher family are also about to receive a spin-off entitled 6666, as well as another prequel dubbed Y: 1932.
6666 was backdoored during the Jimmy Hurdstram (portrayed by Jefferson White) storyline featured in the fourth and latest season. The offshoot will obviously involve the legendary West Texas ranch which Walker (portrayed by Ryan Bingham) describes to White's Jimmy as home to the "best cowboys on Earth":
"No egos. None of this bullshit. No fighting for your life or your land. It's just cattle ranches to the horizon in every direction. It's like God just froze everything in this one place and just let it be… I can imagine it's gonna be a bit tough for you to come back here. If I were you, I wouldn't. Biggest regret of my life is leaving the place you're going to."
---
---
RELATED: 'Yellowstone' Creator Taylor Sheridan's New Mafia Series Stars Sylvester Stallone
At the conclusion of Yellowstone season 4, John Dutton (portrayed by Kevin Costner) releases Jimmy from his debt of honour, freeing the latter to spend the rest of his days at the Four Sixes ranch as a fully-fledged cowboy with the old man's blessing – accompanied by his vet tech fiance Emily (portrayed by Kathryn Kelly) and leaving his former love interest Mia (portrayed by Eden Brolin) quite literally in the dust.
"[In] Texas, I'm not fighting the neighbour to do my job because he's got the same job," Jimmy would tell Lloyd (portrayed by Forrie J. Smith) moments before departing, echoing the sentiments of Walker.
"And so does his neighbour. It's just cattle and cowboys all the way to the horizon."
While details on this one have been rather sparse thus far, we have a good idea of what direction it'll take. Rumour has it, Bingham's Walker might even be joining the crew.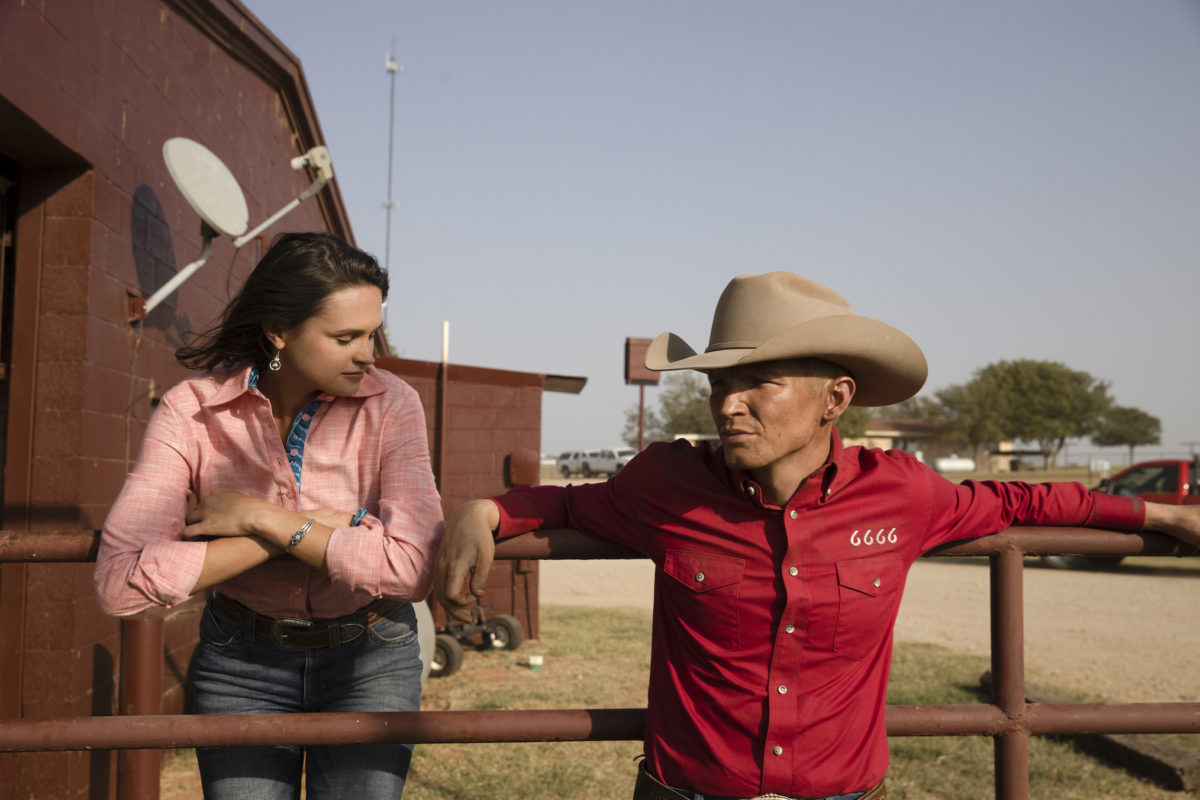 Y: 1932, on the other hand, will yet again take the Yellowstone franchise back in time. Just not as far back as the frontier drama Y: 1883. This chapter of the Dutton family origin story is set in the midst of the United States' Western expansion, against the backdrop of both Prohibition and The Great Depression.
"While most shows franchise near the end of their run, we seized the opportunity to franchise in real-time to foster success for both streaming and cable properties," says Chris McCarthy, President & CEO of ViacomCBS Media Networks.
---
---
"With the brilliant mind and gifted storytelling of Taylor Sheridan, we have created an entirely new world to explore with 1883 while expanding Yellowstone, and with 1932, we will open up a new chapter in this rapidly growing universe."
"The incredible storytelling and stellar performances behind 1883 have fueled phenomenal new records for Paramount+," adds Tanya Giles, Chief Programming Officer of ViacomCBS.
RELATED: 'Yellowstone' Is Breaking All Kinds Of Viewership Records
"Promoting the series through linear sampling on the Paramount Network during their latest record-breaking season of Yellowstone further enabled us to introduce Sheridan's loyal audience to this fantastic new series. We look forward to bringing fans even more of the Duttons' origin story."
At this stage, neither 6666 nor Yellowstone: 1932 have a confirmed cast list, release date, trailer, etc.
It's unsurprising Paramount is keen for more Yellowstone considering the monstrous viewership numbers it's been generating, in addition to the growth experienced by its streaming platform. As we've previously noted, it's rare for a cable series to generate figures of this magnitude in the age of streaming. But clearly, learning about the Duttons' fate post-season 3 cliffhanger was compelling enough for 14.7 million viewers to tune in.
When season 4 arrived last November, the binge fodder co-created by Taylor Sheridan and John Linson earned itself the biggest cable premiere since The Walking Dead circa 2017 (9.3 million viewers) – going on to average 10.4 million sets of eyeballs per episode according to The Wall Street Journal, and finishing strong with another 15 million for the finale as per Collider. And keep in mind.. this is before we account for any streaming data, which actually sits elsewhere (more on this later).
"Taylor Sheridan has created a cinematic experience that our remarkable cast led by Kevin Costner brings to life in a way audiences can't get enough of and we are excited to deepen our relationship with him and capitalise on this tremendous momentum by building out the Yellowstone franchise together," says Chris McCarthy stated in 2021, referencing the five year/US$150 million ViacomCBS deal the Sicario screenwriter signed months earlier.
---
---
The ratings outlined above courtesy of Nielsen, however, aren't the only key indicators of Yellowstone's rising popularity. According to Parrot Analytics (via Business Insider), something known as "audience demand" for the series has been increasing season after season since debuting in 2018.
The day after its premiered, demand for Yellowstone season 4 was:
24% higher than season 3
97% higher than season 2
283% higher than season 1
Beyond the parameters of the Yellowstone alone, at its peak, audience demand for season 4 was reportedly 34.6 times higher than the average show in the US (its highest yet). The only obstacle standing in its way of becoming the most in-demand US cable series is The Walking Dead (excluding premium cable networks, i.e. HBO, Showtime, STARZ).
The other fascinating reason Paramount is so keen on pumping out more Yellowstone content is to make up for the fact the flagship series isn't even available in its own digital catalogue. Yes, you read that correctly.
As the Aussie readers out there already know, it's hosted on Stan here on our sunburnt shores even though Paramount+ is readily available. Over in the US, as Paramount+ only kicked off relatively recently, Yellowstone is currently licensed to rival streamer, NBCUniversal's Peacock – the downside of being late to the streaming game, I suppose. ViacomCBS reveals it generated US$100 million from digital downloads of Yellowstone in 2021, up from US$60 million the year prior.
Outside of Yellowstone, Y: 1883, Y: 1932, and its associated property, Taylor Sheridan Cinematic Universe is offering even more juicy content on the horizon. Specifically within the gritty crime genre.
As you may recall, Mayor of Kingstown starring Jeremy Renner was launched on Paramount+ last year, which has recently been greenlit for season 2. And it would appear Sylvester Stallone will finally make his television debut thanks to the talented Mr Sheridan in Tulsa King (formerly known as Kansas City).
Co-created with Terence Winter – former writer and executive producer for HBO's The Sopranos, creator of HBO's Boardwalk Empire, the genius who adapted Jordan Belfort's life story into a screenplay for Martin Scorsese's The Wolf of Wall Street – suffice it to say, there's a lot of magic involved with this one.
---
---
"He's bringing back a kind of rugged individualism that has been sorely lacking," Sylvester Stallone says of Taylor Sheridan.

"Every time I see a gangster-type film, I think: 'I can do that.'"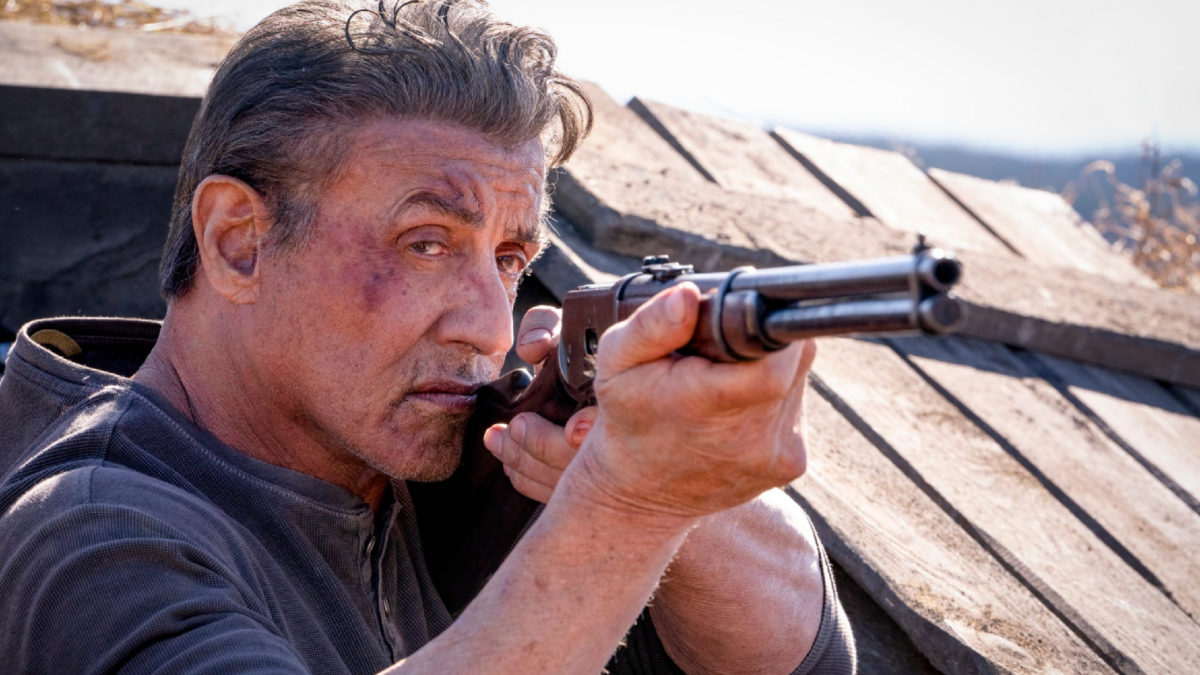 According to Deadline, here's what we're in for with Tulsa King:
Tulsa King follows a New York City Italian mobster forced to relocate to the most unlikely of places - Kansas City, Missouri. Set in present-day, legendary mobster Sal (portrayed by Sylvester Stallone) is faced with the startling task of reestablishing his Italian mafia family to the modernised, straight-shooting town of Kansas City. There, Sal encounters surprising and unsuspecting characters who follow him along his unconventional path to power.
"Taylor is a prolific creator because of the multi-dimensional characters he creates and the complex worlds he builds," says David C. Glasser, series executive producer and CEO of 101 Studios.
"To be able to have the legendary, transcendent Sylvester playing one of these characters is truly a privilege. And on top of that, we have Terence producing the project with us, who is responsible for some of the most captivating, deeply respected television shows in history. We are thrilled that ViacomCBS has partnered with us to help tell this story."
Tulsa King is scheduled to premiere in the US summer – sometime between June and September – parallel to Part I of Yellowstone season 5 (exact release date TBA).
How good.