Nearly 18 months after the building's completion, Crown Resorts has secured a provisional license to allow gambling at its Sydney casino with regulator supervision.
"After more than one year's work with Crown, the authority is pleased to have reached a stage where Crown can open its casino operations on a conditional basis," said NSW Independent Liquor & Gaming Authority (ILGA) Chairman Philip Crawford.
"Given the need to observe the changes in operation as well as ensure changes are embedded in the business, the authority will consider approval of Crown's suitability until the end of the conditional gaming period, which could run between 18 months and two years."
---
---
RELATED: Sydney Is Getting A Monstrous 91-Kilometre Coastal Walking Trail
"The new systems and internal control measures have been set up and will be in place from day one."
While there's still work to be done before Crown regains its full casino license, Crawford has noted the board and senior executive cleanout has been a clear enough indicator of progress. At least clear enough to sanction this latest development.
Crown CEO Steve McCann noted the importance of today with an official opening date for its casino operation still TBD.
"Our customers and our people, who have been eagerly awaiting this announcement for some time and cannot wait to share the full Crown Sydney experience with the world," said Steve McCann.
"Over the past 15 months, we have worked closely with ILGA to ensure we have the right measures in place for the commencement of gaming in Sydney. And we will continue to work with them on our reform program, to showcase our suitability as a casino operator."
"We will now finalise our opening plans and look forward to shortly announcing the details and timing of our launch."
---
---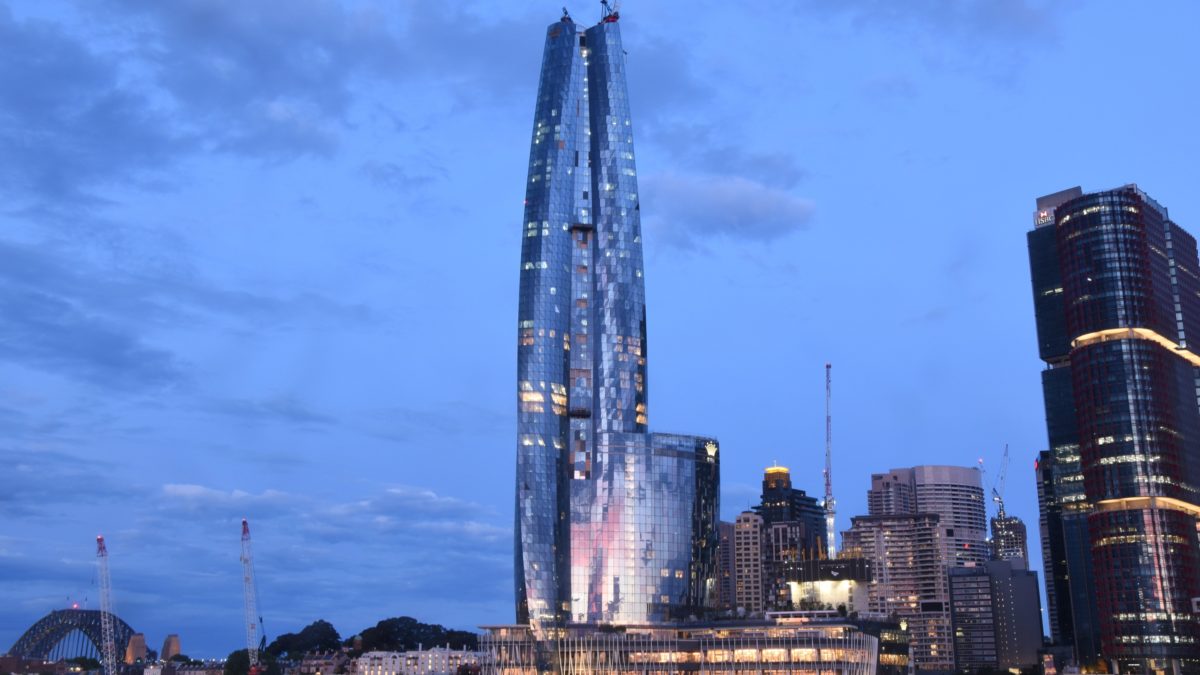 RELATED: How A Crown Casino Dealer Made Millions By Eavesdropping On Gamblers' Stock Picks
Crown's casino licence for Sydney was suspended in late 2020. A formal public inquiry headed by former Supreme Court Judge Patricia Bergin had deemed it unfit to retain a gambling licence. The reason? "Poor corporate governance, deficient risk management structures and processes, and a poor corporate culture."
In other words, it was a potential breeding ground for money laundering and gambling law breaches. And let's just say alleged partnerships with junket operators linked to organised crime certainly didn't help its case.
The inquiry's report determined Crown would need an extensive management overhaul if were to ever hold a casino licence, which has since occurred, as well as reconsider 37% shareholder James Packer's involvement, which is in the process of being resolved.
The billionaire son of the legendary Kerry Packer is currently on track to become $3.3 billion richer once the ILGA-approved acquisition of Crown by US private equity firm Blackstone is a done deal.
"Crown has been required to implement a raft of stringent controls to prevent money laundering and criminal infiltration in its NSW business model," said Philip Crawford.
"What was happening in Crown's interstate operations will not be repeated in NSW."
Crown Resort's provisional casino licence for Sydney is set to expire on December 31st of 2023.
---
---