Bloomberg reports designer Tom Ford has enlisted Goldman Sachs for the potential sale of his eponymous brand, which could value the entire luxury operation at "several billion dollars."
An anonymous source with knowledge of the matter reveals the deal may also include an option allowing the new owner of Tom Ford to collaborate with its original founder/former creative director of Gucci after the sale.
While no final decision has been made just yet – and Tom Ford could still "opt to remain independent – you don't ask an investment bank like Goldman Sachs to the dance on a whim. Representatives for both parties have declined to comment.
---
---
RELATED: After 17 Years, Tom Ford Is Releasing His Second Coffee Table Book
According to Morningstar Research's David Swartz, in spite of inflation curbing everyday spending, higher-end goods tend to be immune "unless a prolonged bear market hits the wealthy." Hence why the sale of luxury goods has been able to surge during the pandemic.
"The reality is that we've been in a bull market until really recently and wealthy people are generally in better shape even with the market downturn," David Swartz told Bloomberg.
"I don't hear a lot of concerns about luxury consumption."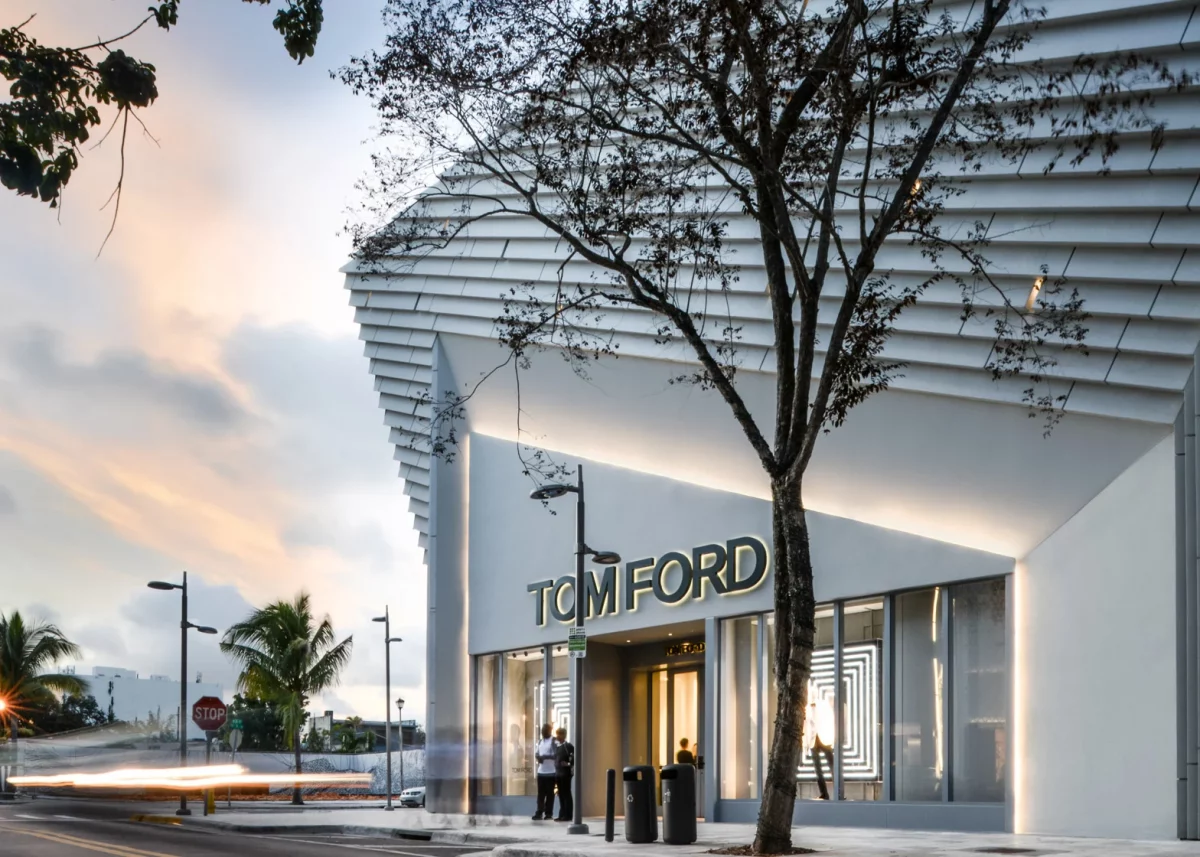 RELATED: Ralph Lauren May Be The Next Record-Breaking LVMH Acquisition Target
But as macroeconomic trends begin to impact both manufacturing and logistics, and a key market in China continues to face lockdowns thereby curtailing growth — now seems like a pretty good time for Tom Ford to cash out.
In light of LVMH's recent shopping spree, one could easily picture Bernard Arnault welcoming the Madison Avenue company into his prolific conglomerate a la Tiffany & Co. Anything to free up Mr Ford to spend more time on film, really, would be a massive win given his phenomenal, Oscar-nominated contributions to cinema as a screenwriter + producer + director: A Single Man (2009) starring Colin Firth & Julianne Moore, Nocturnal Animals (2015) starring Amy Adams & Jake Gyllenhaal.
---
---
Keep an eye out here for updates on the eventual Tom Ford sale (if it indeed happens).