A literal diamond in the rough has been uncovered over in the UK this year, estimated to be worth an easy US$2.7 million (AU$3.6 million). News like that isn't so exciting, of course, but what makes this find a bit more fascinating is the fact that the exceptionally rare 34-carat diamond belongs to a Northumberland woman who found the stone while cleaning her home one day, almost throwing it away because she thought it was a piece of costume jewellery she vaguely remembers picking up at a flea market.
News like this has only really popped up once or twice in the past few years, so before you rush out to your local flea market and drop a stack on every piece of costume jewellery you can find, know that nothing quite like this has been seen before. The origins of the accidental six-figure investment lack detail because the woman simply doesn't remember where she bought the stone.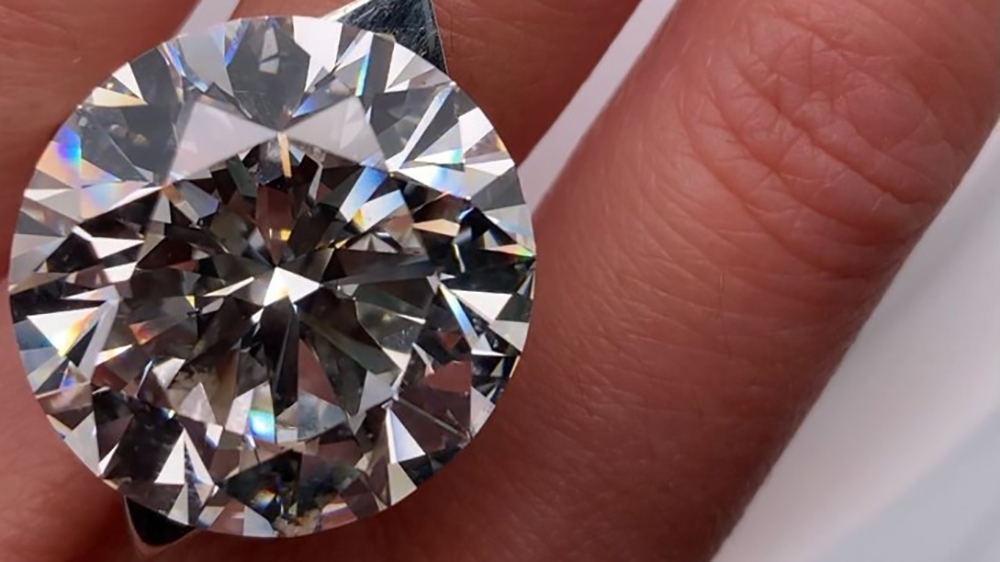 Only twice has something similar happened before, as far as information widely available on the internet goes. The first was a few years ago when a thrifty Russian woman picked up a piece of costume jewellery for $15 only to later find out it was a precious diamond. Then you had a UK woman whose $13 flea market purchase turned out to be a 26-carat diamond ring 30 years after she picked it up. Whether or not throwaway costume jewellery from flea markets becomes the new "finding old Pokemon cards in a garage" remains to be seen.
---
---
This 34-carat gem is the same size as a $1 coin and belongs to a woman in her 70s, according to the BBC, which broke the story a few days ago. It was her neighbour who suggested she go get it valued, which she did along with a few others she apparently picked up at car boot sales over the course of many years.
The diamond, which is being referred to as the "Flea Market diamond" online, will be heading off to auction by the end of the month. Featonby's Auctioneers in North Sheilds will be facilitating the sale, overseen by auctioneer Mark Lane who told the BBC that this was by far the largest-value item he has ever dealt with.
"It had been in a box along with her wedding band and a number of low-value costume jewellery items", Mr Lane said.
"We saw quite a large stone, bigger than a pound coin, and I thought it was a [cubic zirconia]. It was sat on my desk for two or three days until I used a diamond tester machine".
The Flea Market diamond is apparently being kept at London's Hatton Garden jewellery quarter until the auction on 30th November.