While Dior is currently having a field day with its fragrance, Dior Sauvage, becoming the world's best-selling perfume thanks to its close association with Johnny Depp, it seems the highly bankable – and beleaguered – actor has struck some more gold. This time, it's with the art world; late last week Johnny Depp released his debut collection as an artist – 780 limited-edition pop-art style artworks that sold within hours for a total of US$3.6 million (~AU$5.1 million).
While Johnny Depp is far from the world's first actor to make $5 million in just a few hours, the hustle is notable for being another notch in the feverish demand for the actor ever since he won his defamation case against former partner Amber Heard just a few months ago. Now it seems even a mention of the actor is enough to move a ridiculous amount of money, as UK retailers Castle Fine Art found out when they helped Depp offload his new collection.
Individual images in the Johnny Depp art collection, ostensibly titled 'Friends & Heroes,' were priced at US$3,973 (~AU$5,731) and a package with all four prints was priced at US$15,040 (~AU$21,696). They were all painted in the same style by Johnny Depp, that being a blend of pop art and street art as the actor created works depicting some of his famous friends who have inspired him throughout his career, including Bob Dylan, Keith Richards, Elizabeth Taylor and Al Pacino.
---
---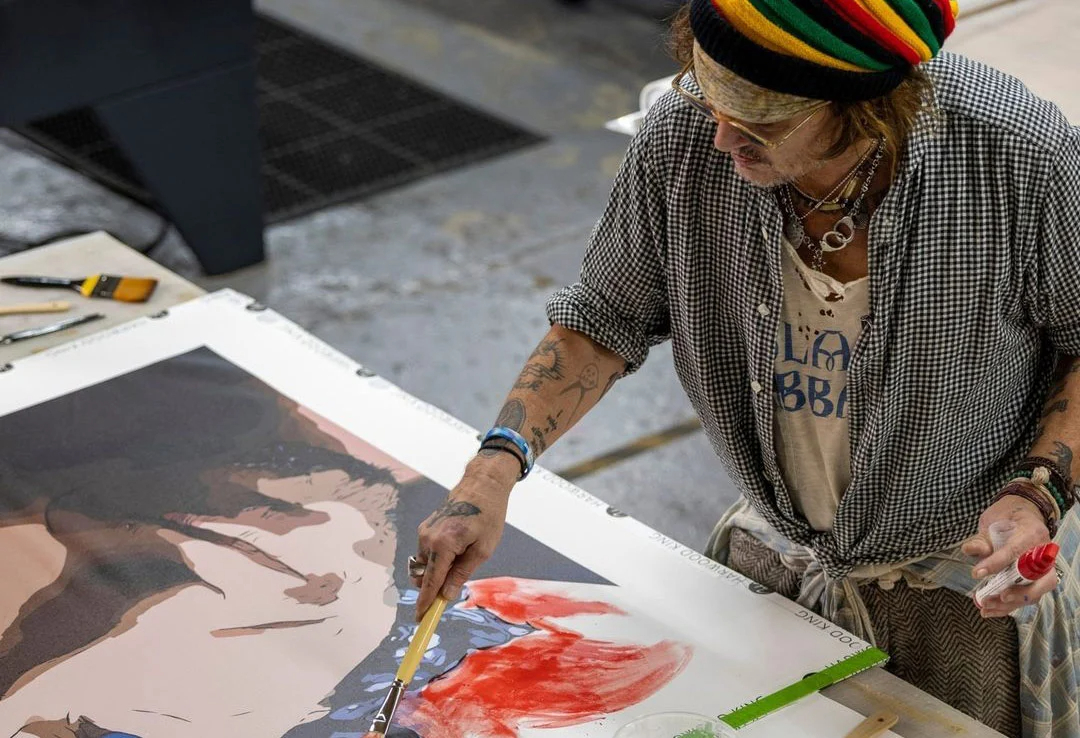 The pieces were painted in a bold, graphic style with a lot of gestural drip marks to define the frame of each subject. From photos of the works, it seems Depp has long been a studied artist, but as per his descriptions of the 'Friends & Heroes' collection, it seems the actor has always kept his proclivity for art fairly close.
"I've always used art to express my feelings and to reflect on those who matter most to me, like my family, friends and people I admire," said Johnny via Castle Fine Art.
"My paintings surround my life, but I kept them to myself and limited myself. No one should ever limit themselves."
Castle Fine Art's description of the Johnny Depp art collection is simply that these pieces are each an "intimate reflection" of the subject in Johnny's eyes and a portrayal of how they have revealed themselves to him through close personal relationships.
The Pirates of the Caribbean actor announced the sale of his art via his personal Instagram, which is probably why it sold out within hours, easily becoming Castle Fine Art's fastest-selling collection to date.
Interestingly, earlier this year Depp announced the more expanded collection of Friends & Heroes would be released as NFTs, with more subjects included such as Heath Ledger, Tim Burton and Hunter S Thompson. Little was publicised about that beyond Depp's initial intention, but this sale of physical pieces from the Johnny Depp art collection seems much more compelling than yet another boring celebrity NFT collection.