Years from now, when the human race has been eradicated and intelligent life looks back at the mess we left behind, they'll point to LinkedIn as the beginning of the end.
Originally starting in 2002, the service was meant to connect job seekers, but since then more than 500 million of us have joined and turned it into a cesspool of corporate wank and heavy professional petting.
It's also become home to some of the worst flogs doing the rounds. So here we have it guys, the top 10 flogs you'll only find on Linkedin. Check your inbox, chances are one of these flogs is loitering in your DM's, hoping to make a connection.
*APRIL 2020 UDPATE* – We've added a little bonus for you loyal readers, the 'COVID-19' flog. It seems this article is more relevant now than ever. Enjoy.
1. The 'Perfect Fit' Recruiter Flog
Has the 'opportunity of a lifetime for you' in fact, 'you're the perfect fit,' just send your CV through and let's touch base – there's a high chance you'll be ghosted by this English recruiter within 24 hours.
2. The Humble Brag Flog
Another day, another multi-million dollar deal. You can count on the humble brag flog to post a self-congratulatory status every time they send an email successfully.
3. The Grand Master Slash (AKA THE SLASHIE)
AKA Flog of all Trades, Master of None. The Slashie has done it all – spent years as a bitcoin trader, worked in retail, consulted with a couple of sneaky startups and is now mainly 'operating' in the VC space. Chances are they're just a broker.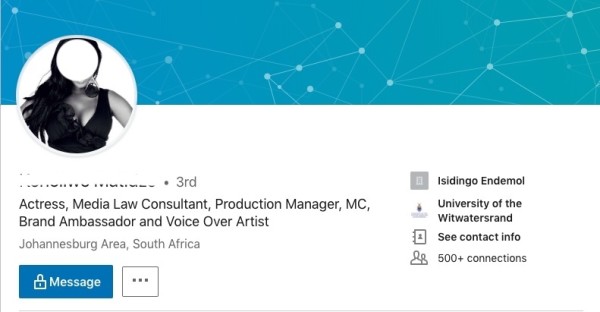 4. The Ninja Flog (Digital Content Ninja)
The only ninjas we care about are teenage mutant turtles who like pizza. Just because you can use WordPress and Premiere Pro while working from your local Bondi cafe one day a week doesn't make you a ninja.
See also: Guru, Rockstar, Innovator.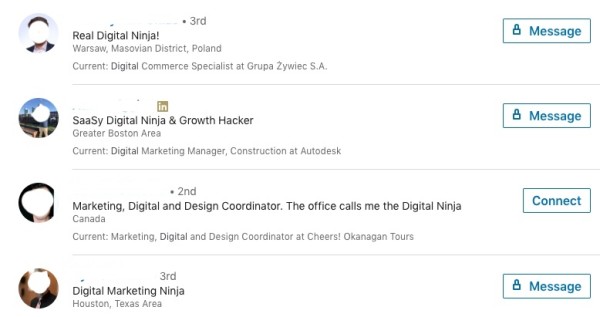 5. The Exclamation Mark! Flog!
Wow! This! LinkedIn! Profile! Is! Both! Stressful! And! Confusing!
Opting to ignore the less is more approach to punctuation, this F!og uses and abuses the exclamation mark endlessly. Stop yelling.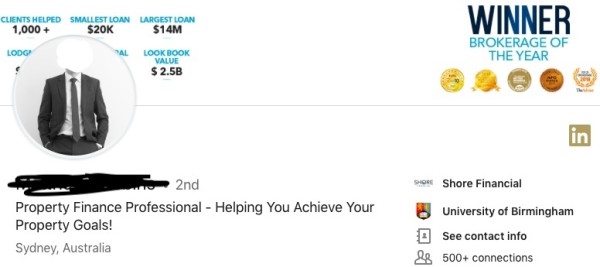 6. The Motivational Post Flog
This flog fancies themselves as a bit of a digital Dalai Lama, using LinkedIn to post completely unoriginal quotes while somehow claiming them as their own.
"I've always said in business, the journey of a thousand miles begins with a single step…"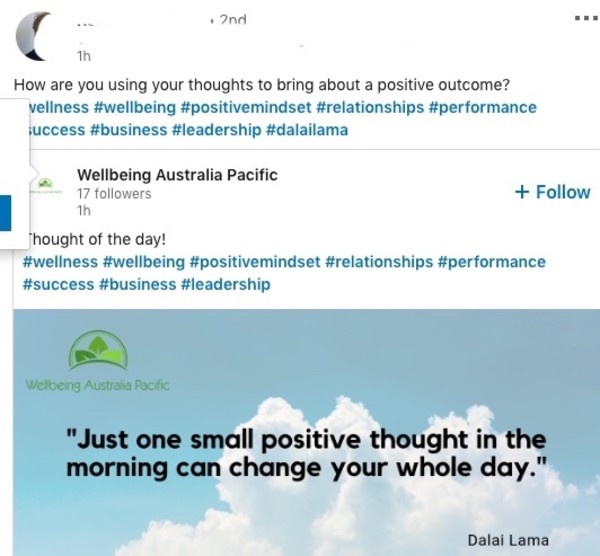 7. The Endorsement Flog
You've never met this flog and yet they've endorsed you for skills you didn't even know you had. Suddenly 'Kevin' has endorsed you for Social Media, Marketing, B2B, Event Planning, Sales and Brand Management. Who knew you were so talented?
8. The LinkedIn-Is-The-New-Tinder Flog
It seems odd their entire professional network consists of PR girls twenty-five and under. "I use it mainly for making connections, you know what I mean?" Sure we do. This flog fancies their chances of using LinkedIn to find love (or at least love for the weekend).
9. The Too Keen For A Coffee Flog
The minute you've hit accept on this LinkedIn add, there is a message in your inbox requesting a coffee/catchup/sit down. Play it cool pal, play it cool.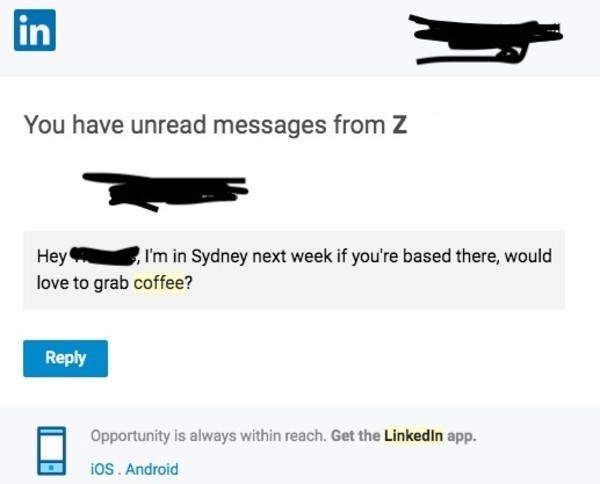 10. The Offshore Service Flog
They might be super keen to help you with your SEO problems, but given they also struggle with Google Translate, this flog seems very much like a bot.
11. The COVID-19 Flog
"This is your sink or swim moment!" Yeah righto, champ. This flog has taken advantage of the turbulence caused by a global pandemic to humbly flex their cringeworthy positivity towards a situation which has almost unanimously fucked thousands of business and employees across the country. Better yet, they're just as fucked as everyone else, they just don't know it yet.
Now, check out the 10 Flogs You'll Only Find During A Global Pandemic.