If I'd known playing video games for a living was going to be a viable career choice as a youngster, I would have ditched uni and spent my days locked in my room drilling quick scopes on Call Of Duty.
When competitive gaming first kicked off in 1972 after 10,000 players entered a Space Invaders Championship, nobody had any idea the behemoth it would become. Now a billion-dollar industry with a massive worldwide following, eSports has changed the face of gaming forever and turned everyday kids into millionaires. Like 16-year-old Kyle Giersdork won the first-ever Fortnite World Cup and was awarded a cool $4.3 million.
One of the fastest-growing sports in the world, eSports has been integrated into everyday culture and become a global phenomenon, bringing in the big bucks through advertising and making stars out of YouTube and Twitch streamers. In America, it's almost as popular as national sports like gridiron or basketball, resulting in many schools and sports colleges introducing eSports scholarships. Fun fact, online favourite Fornite will soon become part of the curriculum in many colleges across the country. That's right – you can now have your tuition paid for on the basis of your ability to produce headshots from ridiculous angles in a COD deathmatch.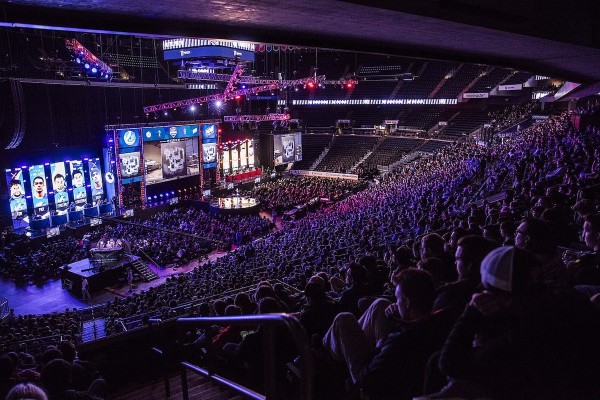 Obtaining a scholarship isn't as easy as showing recruiters your fastest lap on Gran Turismo or your most impressive combo chains on Street Fighter. As Next College Student Athlete (NCSA) points out, the process involves students submitting forms detailing their gaming credentials before the school will even consider giving then a crack. Including a highlights package of your gaming achievements is recommended, with a one to two-minute showreel focusing on your best plays in relevant games (Fortnite, League of Legends, Overwatch etc.). Don't worry too much about your grades as most students who have a lower grade average are still eligible. For obvious reasons.
RELATED: The Top 5 Highest Paying eSports.
If successful, you'll be asked to visit the campus and participate in a tryout with the varsity team. Here you'll be judged on your communication skills, how you carry out your role in a team environment, and your leadership skills.
If you fail at one college, don't stress. As there are 151 schools offering varsity eSports programs across American, according to the National Association of Collegiate eSports (NACE). While it's definitely big business in America, Australia is also getting in on the action, with the Queensland University of Technology (QUT) offering the country's first eSports scholarship.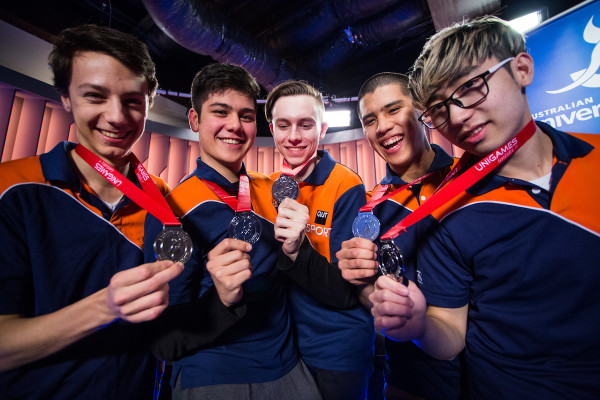 Five students received the $10,000 scholarships last year, joining the QUT Tigers, who parlayed their skills in mass multiplayer arena game, League of Legends. They are currently guided by experienced coach Simon Earl, with the Tigers being the first university team to ever compete in the Oceanic Challenger Series (an offshoot of the global Oceanic Pro League).
Similar to America, applicants have to fill out a variety of forms about themselves and their gaming experience before they're given the chance to demonstrate their skills. Unlike their American counterparts, however, students battle against each other to claim a spot on the team, although they are judged using similar criteria. Kind of Hunger Games-esque.
While it might be a little too late for some us, any gamers straight out of high school or still in their early 20s should definitely look into acquiring one of these scholarships. If not for the chance to join a successful team that could earn you millions and set you up for life, then to simply have your school fees paid.
RELATED: 'Forbes' Confirms The Most Profitable eSports Teams.