With the recent passing of Peter Buck at age 90 – who was the last surviving Subway Co-Founder kicking about – now seems like an appropriate time to revisit the company's origins. This is the story of how one man snowballed his US$1,000 (AU$1,300) investment in a 17-year-old kid's sandwich shop to achieve wealth and global recognition beyond his wildest dreams.
The year was 1965. Fred DeLuca, an otherwise ordinary teenager in Bridgewater, Connecticut, needed to make a few bucks for college. So like any pre-internet youth in search of answers, he asked a family friend for some advice at a picnic. It was here, according to Forbes, that Peter Buck formed the idea for Subway in six words.
"At some point during the picnic, Fred asked me what he could do to make some money so he could go to college. I said: Let's open a submarine sandwich store."

---

---
At the time, Dr Buck was a physicist who worked on designs for nuclear power plants. When DeLuca asked for his advice, Buck immediately recalled an Italian-style sandwich shop called Amato's near his childhood home in Maine. He remembered the women behind the counter who wore diamond rings and gold bracelets, as well as the massive queues that would form outside the door.
RELATED: How George Clooney Built A Billion Dollar Tequila Company
From there, Buck lent a few bucks plus his namesake to DeLuca, and together, they formed "Pete's Super Submarines." By the time 1974 rolled around, the pair had opened 16 more sandwich shops in the Connecticut area, and they began aggressively franchising them. The three tenets they aimed to carry across all franchises were:
Always provide exceptional service to your valued guests;
Provide the highest quality menu items at a price everyone can afford and enjoy; and
Keep operating costs low and ensure you have great systems in place and never stop improving.
Over the course of several decades, the initial $1,300 gamble of being Fred DeLuca's sole investor paid dividends. Peter Buck managed to accrue an estimated net worth of US$1.7 billion (AU$2.7 billion) thanks to Subway, along with becoming the seventh-largest landowner in the US (according to Forbes and The Land Report).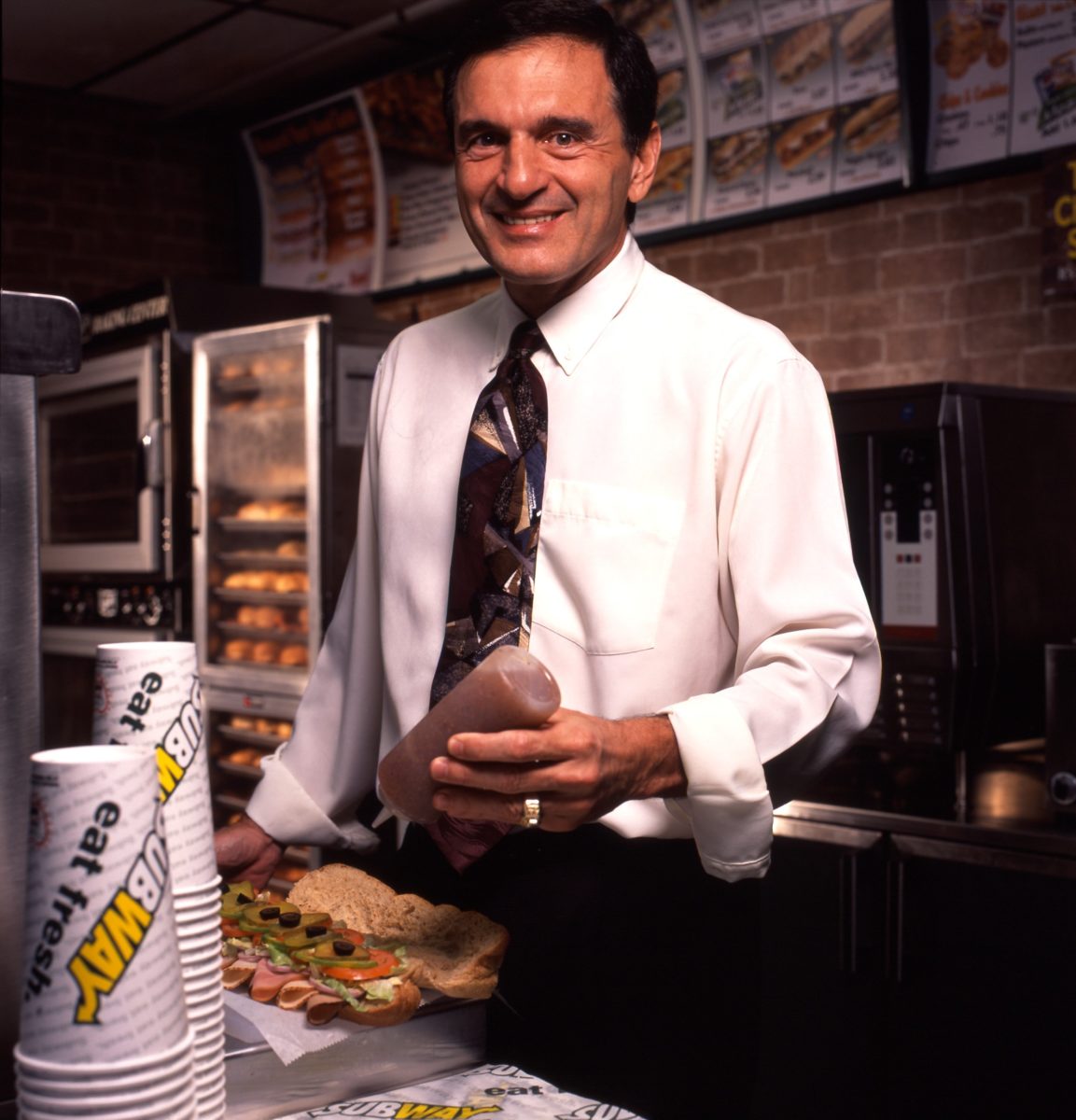 In a statement made about the nuclear physicist-turned-entrepreneur, Subway CEO John Chidsey said to CNN:
"We are deeply saddened by the passing of one of Subway's founders, Dr Peter Buck. He was a shining example of a dedicated, hands-on leader, and an integral member of the Subway family."
As of today, Subway is the world's largest submarine sandwich chain with over 40,000 international locations.
---
---