On November 10th, 2020, US pharmaceutical giant Pfizer and German biotechnology company BioNTech won the "bio-tech arms race" against SARS-CoV-2. On that very same day, the global coronavirus pandemic had claimed 1.2 million lives.
The record-breaking mRNA jab with an impressively high 90% efficacy rate was the first-ever product BioNtech brought to market. At the same time, an agreement was reached with Pfizer to distribute the joint Pfizer-BioNTech vaccine globally. Interestingly, the breakthrough was also the only US-backed vaccine to shun R&D funding from Trump's US$18 billion 'Operation Warp Speed' handout.
Only when you contrast the medical achievement against the humble beginnings of both company's founders do you uncover one of the greatest underdog stories in the history of modern medicine.
Pfizer: Second-generation Holocaust survivor & vet-turned-CEO
No underdog is ever considered an equal opponent; but in the case of Pfizer's Jewish CEO Dr. Albert Bourla, the classification was sub-human.

Pre-Second World War, Bourla's hometown of Thessaloniki, Greece, had a vibrant Jewish community. At 50,000 members strong, they comprised half the town's population.
Throughout Nazi occupation of the port city between 1942-1945, some 96% of its Jewish-Greek citizens were transported to the gas chambers of Auschwitz II-Birkenau. It was a catastrophic rate of near-extermination only surpassed by the Jewish population of Poland.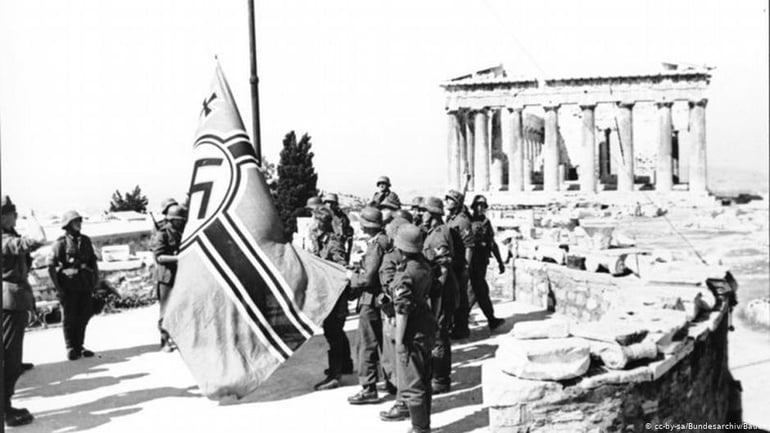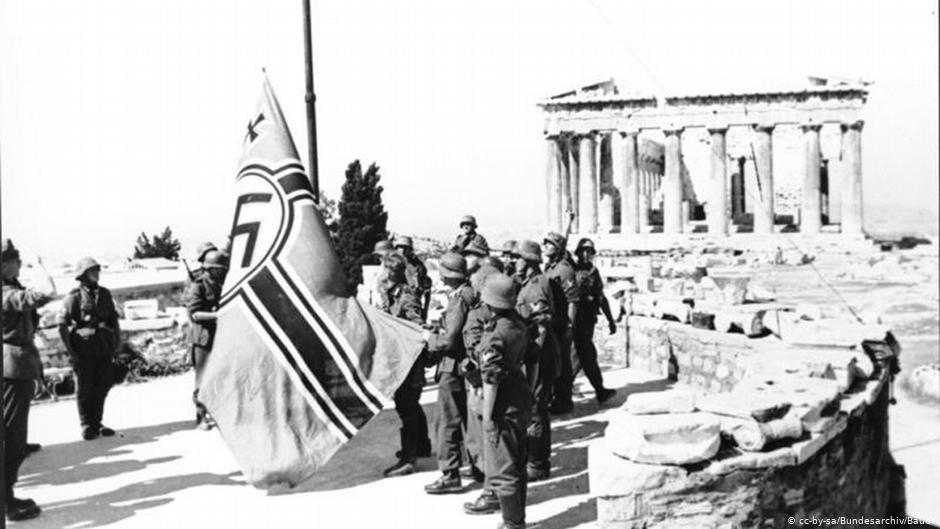 "Lucky for me, both of my parents were among the [remaining] 2000."

Pfizer CEO Arnold Bourla
And 75-years on, lucky for humanity. Bourla's mother miraculously escaped a harrowingly Nazi firing squad.
As an only child, Bourla certainly made his Jewish parents proud by earning a doctorate in veterinary science in 1979. He joined Pfizer in 1993 and by 1995, had moved with the company abroad, climbing ranks across their Vaccine and Innovative Health divisions. He cracked COO in January 2018, and eventually CEO of the Fortune 500 company in 2019.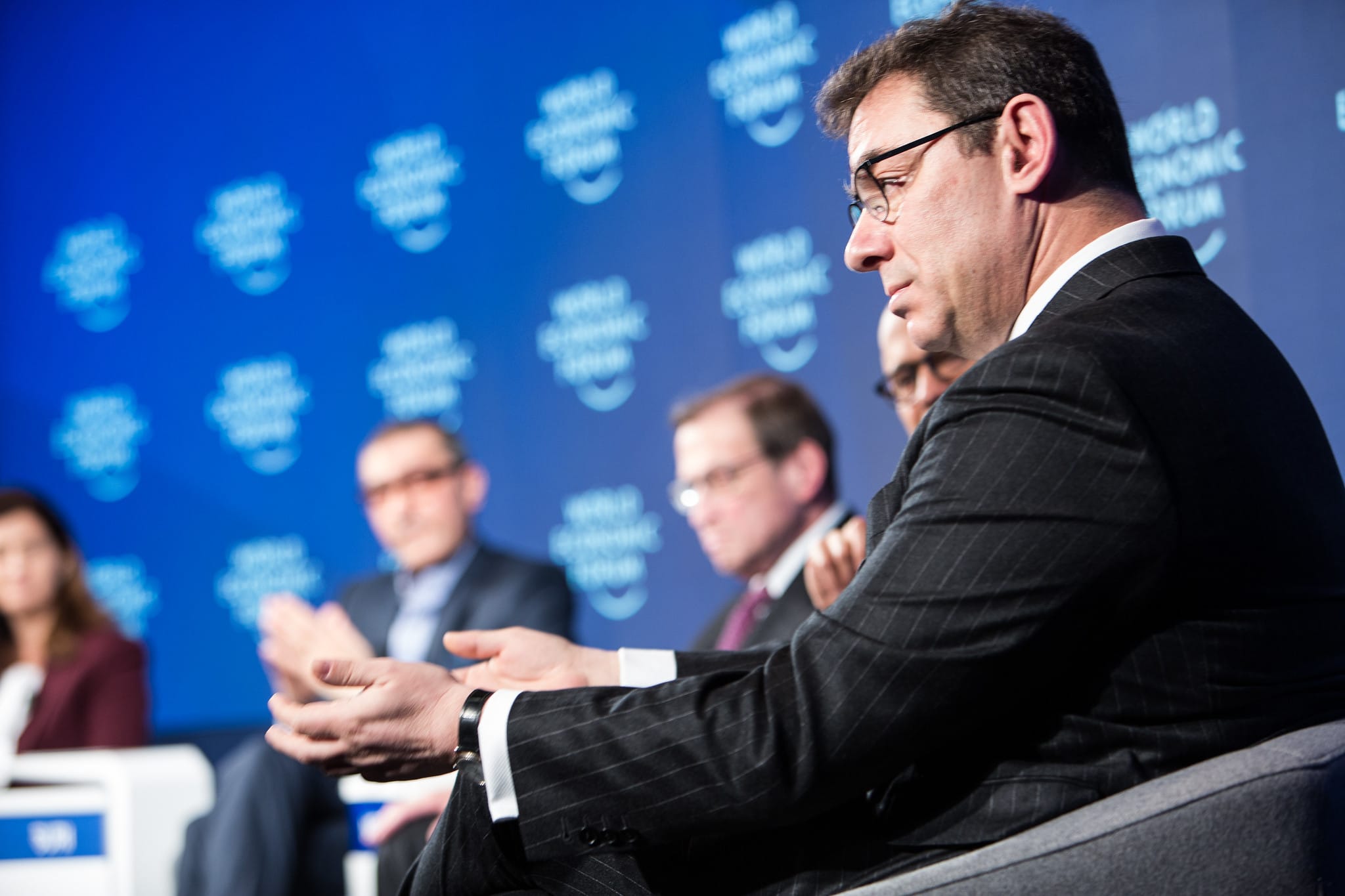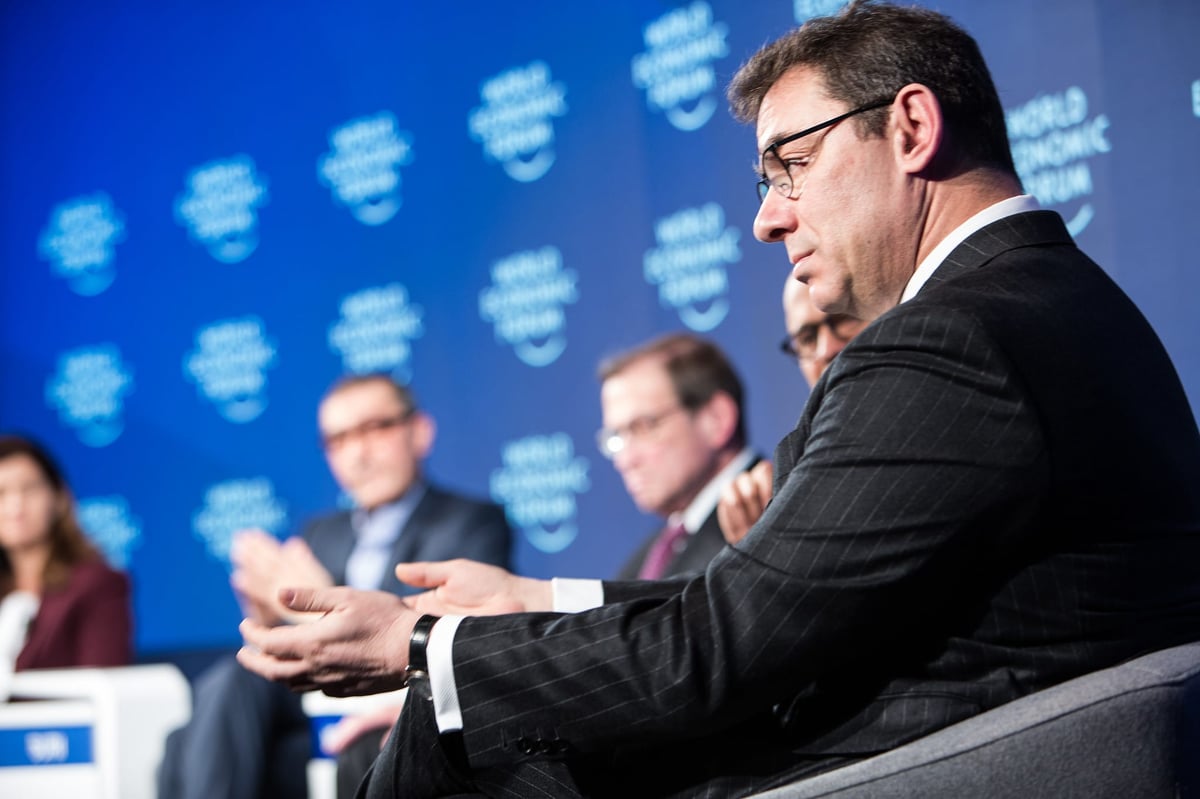 Pfizer and BioNTech collaborated in 2018 on a flu vaccine, their founders admittedly bonding over their shared backgrounds as immigrant minorities.

BioNTech: Up-skilling from professors to multi-billionaires
BioNTech's married founders, Uğur Şahin and Özlem Türeci, grew up in Germany to Turkish immigrant parents. The softly-spoken pair met as trainee physicians and shared a steadfast optimism in Messenger RNA technology.

A 1961 breakthrough in this same field promised to produce an immune response against pathogens, and the determined couple had to up-skill from lab technicians to entrepreneurs to realise it. Şahin still displays his Business Plan for Dummies book in their head office.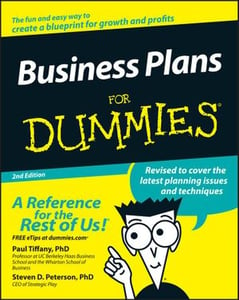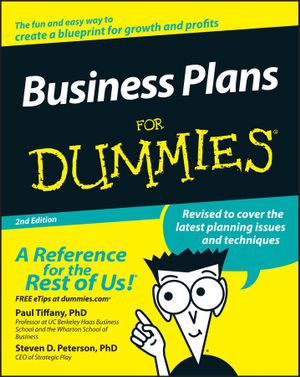 In 2016, they sold their first 15-year-old venture, Ganymed Pharmaceuticals, for US$1.4 billion. The duo then used the cash to double down on their proprietary mRNA-based startup, BioNTech.
BioNTech went public in 2019, and according to the Motley Fool, had you backed the offering with $5,000, by late August 2020, your investment would have been worth $21,300.
On January 27th, 2020, Şahin pivoted all of BioNTech operations toward a COVID-19 vaccine, after noticing its traction in the peer-reviewed medicine journal, The Lancet. Bear in mind, the World Health Organization only declared the pandemic on March 11.
His wife, Türeci, told the Financial Times, "He has a very high hit rate when it comes to predicting outcomes… [It's] annoying."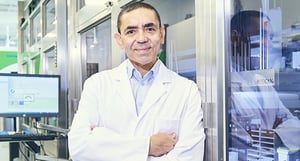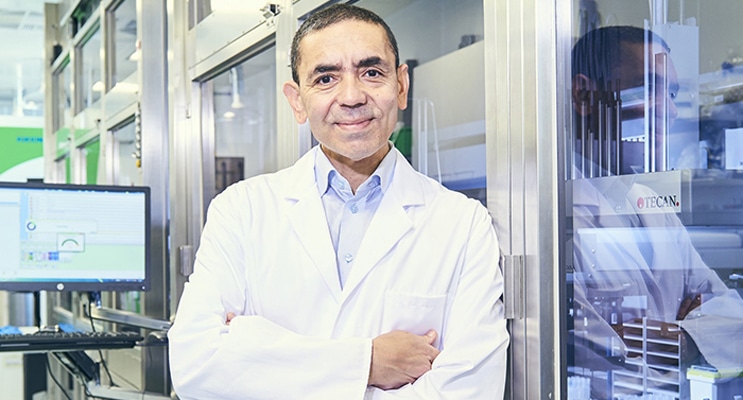 Come Germany's lockdown in March of the same year, Şahin had overseen 20 vaccine candidates, progressing five into a multi-billion-euro covert testing operation dubbed Project Lightspeed, where they reached a partnership agreement with Pfizer.
The success of their COVID-19 mRNA-jab can now fast track the technology for other cancer and HIV therapies BioNTech have in their pipeline.
United in their humble brag
Worldwide notoriety and a likely Nobel prize nomination are a neat byproduct, but none of the founders' priorities.
Bourla tells of Şahin, "He cares only about science. He's a man of principles."
Despite rounding out 2020 on the Bloomberg Billionaire Index with a tidy net worth of US$5.1 billion, Şahin and Türeci cycle to work, live in a modest apartment with their daughter, and spend almost all of their time in the lab.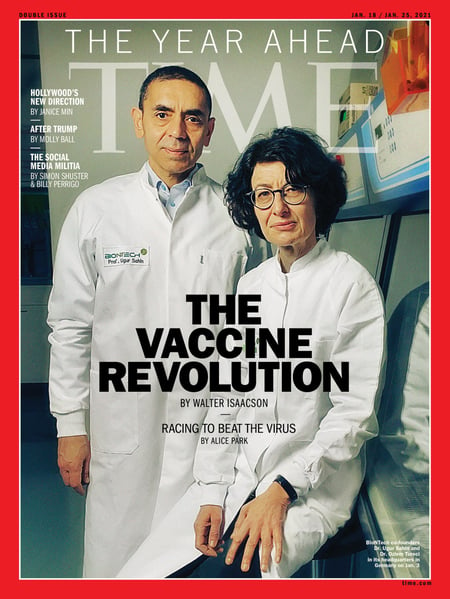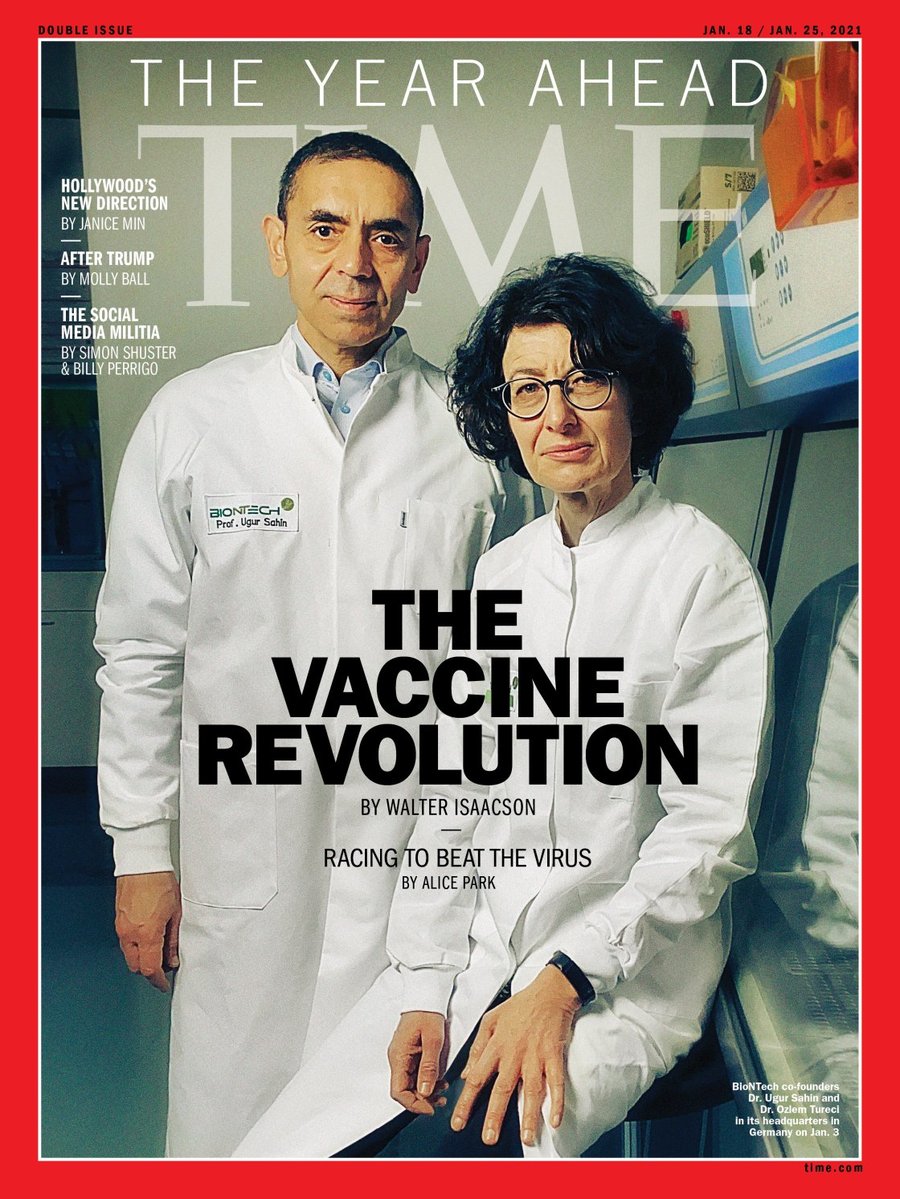 Şahin told the UK Times, "We do not have special needs. We don't even have a car."
They persist with the same work ethic the couple shared on their wedding day, once admitting they went straight back to the lab after the ceremony.
On the other side of the coin, Bourla lucked out on a pre-planned 10b5-1 transaction, offloading 132,508 Pfizer shares as they hit an all-time high off the back of its optimistic vaccine data. It was a timely US$5.6 million take home bonus, alongside his US$18 million annual pay package.
Reinvesting in science and community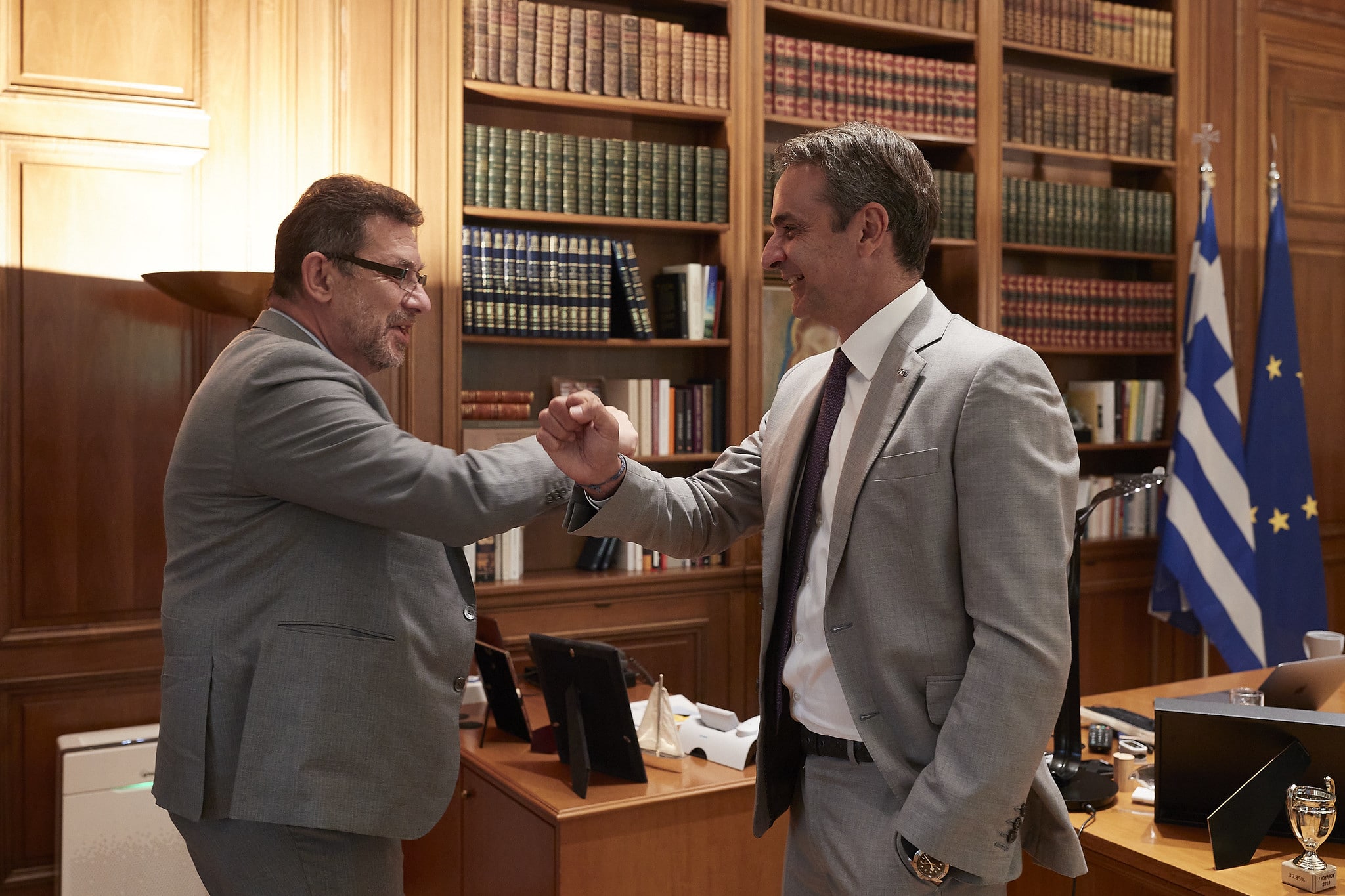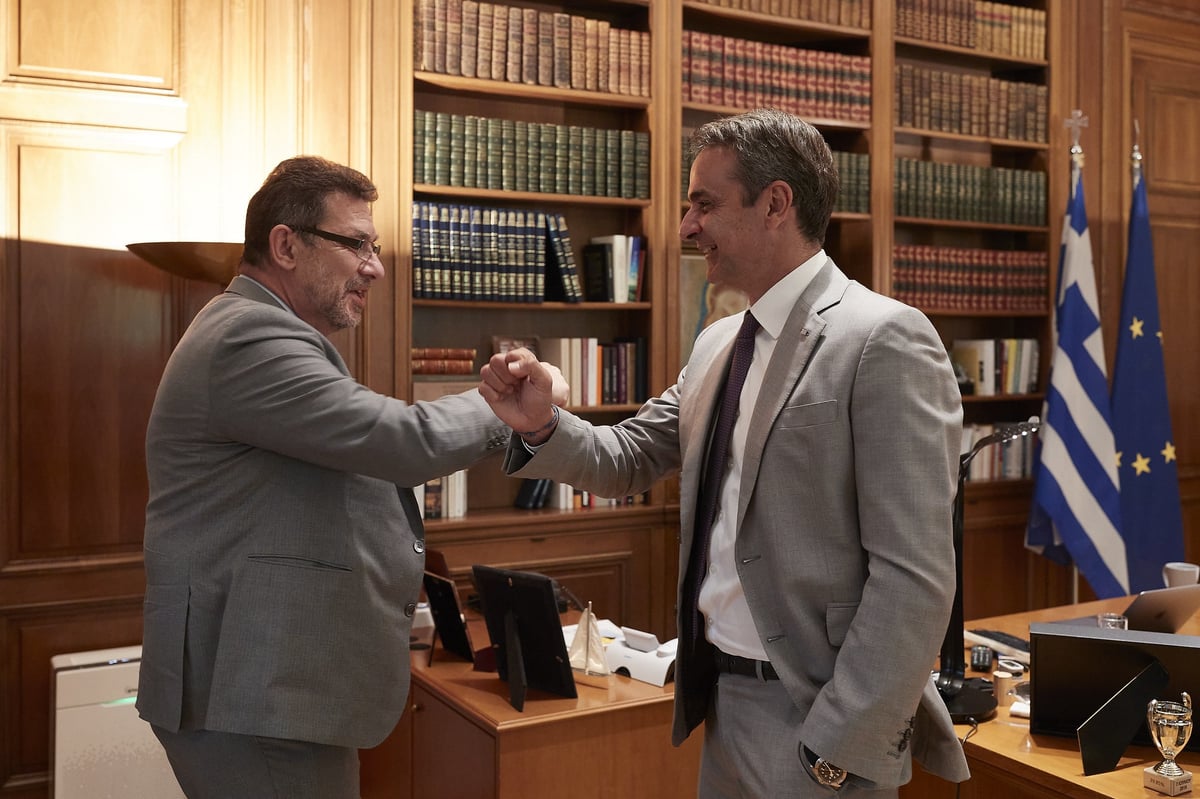 Bourla is deeply passionate about his roots, championing his parent's hometown of Thessaloniki as one of the first locations for Pfizer's multinational network of digital research centres.
Bourla also played a hand in orchestrating a very feel-good moment, just before International Holocaust Remembrance Day in late January, which marks the liberation of Auschwitz-Birkenau.

On January 5th 2021, Zana Santikario Satsoglou was the very first person in Thessaloniki to receive the vaccine. Satsoglous is a 98-year-old survivor of Auschwitz and the only surviving member of her extended family.
Both founders' stories are a fortuitous aligning of stars and a renewed hope for humanity.