Five decades after the debut of the Porsche 911, the iconic German sportscar still reigns supreme – at least from a financial perspective – taking out the top spot as the most profitable car of 2019.
The eighth generation of the 911, the 992, has accounted for around 30 percent of Porsche's annual earnings since it launched, "making it more proportionately profitable than any other set of wheels that debuted this year", penned Robb Report.
RELATED: Our day at The Bend with Porsche's next-generation 911
---
---
The Porsche 911 beat out a raft of luxury sports cars – including the Ferrari F8 Tributo and Aston Martin DBS – to claim the top spot, hauling in an eye-popping US$2.47 billion over the past year. Despite only totalling 11 percent of the company's overall sales, there's one simple reason why the 911 keeps making bulk cash, according to Bloomberg analyst Michael Dean.
"It's a very simple calculation: The 911 is very profitable in its own form, and when you add the variations, the margins became immense."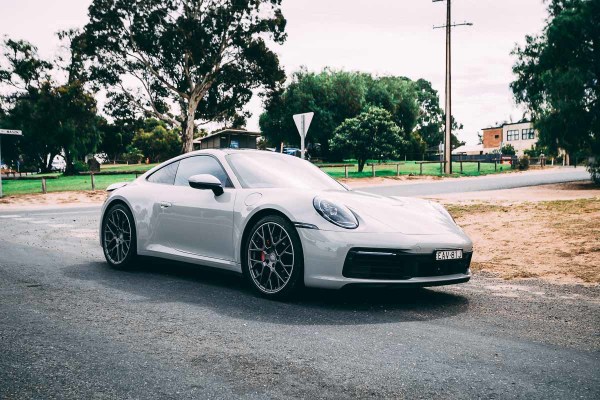 In short, people love ticking 'em boxes. While the base model retails for a cool US$97,400 (AU$265,000 plus on-road costs here in Oz), most Porsche loyalists are likely to dig deep and splash out on extras, such as ceramic brakes and the 'turbo' variants, which is where the company really makes its money.
"If you assume they sell 10,000 Turbos anyway, plus GT3 and Turbo S's, just the Turbo variants of the 911 alone could actually mean half a billion dollars (USD) in terms of profit for Porsche," Dean said.
Those doing the books at Porsche had likely projected for this uptick, explaining the colossal five billion Euros the German automaker just sunk into its electric vehicle development program, the first phase of which was revealed last week as the all-electric Taycan.
REVIEW: The Porsche 911 992 Is An Enthralling Evolution Of The Icon
RELATED: 100 photos of the new Land Rover Defender
---
---