Love him or hate him, British billionaire tycoon Richard Branson started from the bottom as a dyslexic high-school dropout. Struggling in school and unsure on his direction in life, his response was a magazine passion project called "Student" which eventually formed the humble beggings of the Virgin music store we know today.
The rest, as they say, is history. Currently Branson's Virgin Group holds 400 companies in 30 countries with the brand name itself being worth more than anything it actually operates.
For a man who's been through the system from the ground up, he's got a considerable amount of knowledge for the budding entrepreneur to take on board.
1. Dick on not being a dick.
Respect is how to treat everyone, not just those you want to impress.
2. Dick on loyalty.
Train people well enough so they can leave, treat them well enough so they don't want to.
3. Dick on chasing those dreams.
There is no greater thing you can do with your life and your work than follow your passions – in a way that serves the world and you.
4. Dick getting real.
As soon as something stops being fun, I think it's time to move on. Life is too short to be unhappy. Waking up stressed and miserable is not a good way to live.
5. Dick does first, asks questions later.
You don't learn to walk by following rules. You learn by doing, and by falling over.
6. Dick on diving in head first.
Do not be embarrassed by your failures, learn from them and start again.
7. Dick on opportune moments.
Luck is what happens when preparation meets opportunity.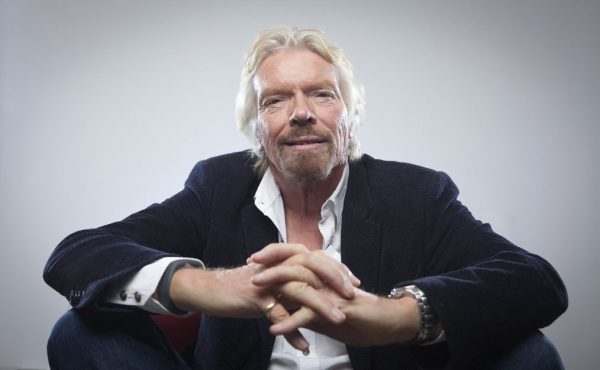 8. Dick on having some balls when necessary.
Courage is what it takes to stand up and speak; courage is also what it takes to sit down and listen.
9. Dick on top-down respect.
I have always believed that the way you treat your employees is the way they will treat your customers and that people flourish when they are praised.
10. Dick on taking a chance.
Whatever your goal is you will never succeed unless you let go of your fears and fly.
11. Dick on social politics.
Capitalism – which in its purest form is entrepreneurism even among the poorest of the poor – does work; but those who make money from it should put it back into society, not just sit on it as if they are hatching eggs.
12. Dick on earning it.
Hard-won things are more valuable than those that come too easily.
13. Dick on being a 'YES' man.
If somebody offers you an amazing opportunity but you are not sure you can do it, say yes – then learn how to do it later!
14. Dick on drawing those lines.
How slim the line is between genius and insanity and between determination and stubbornness.
15. Dick on going after it.
To be successful you have to be out there, you have to hit the ground running.