Say what you want about the elite, but you can't help but marvel and low-key admire their spending habits when it comes to luxury toys. While Roman Abramovich might only be Russia's 12th richest man (with a net worth of 9.8 billion USD), he's undoubtedly the one you've heard the most about.
A fortune that began with a toy doll company, Abramovich and his now ex-wife used its success as a catalyst to world domination through everything from oil to consumer goods.
Where your familiarity with the man likely comes in is most likely his acquisition of Chelsea Football Club in 2003. Since then, Abramovich has bankrolled the purchase of numerous key players and the club has won 13 major trophies in the Abramovich era.
---
---
Among his arsenal of past and present superyachts, the billionaire tycoon also owns a private Boeing 767 and Gulfstream G650, while his ex-wife Irina took the Dassault Falcon 900 during their divorce settlement.
The pricetags below of these Roman Abramovich yachts – past and present – are in Australian dollars.
A Complete List of Roman Abramovich's Yachts
SUSSURRO – $146 MILLION
Now 20 years old, the 50 metre-long yacht built by Feadship De Vries Shipyard and designed by Terence Disdale is one of the fastest ever manufactured by the Dutch yachtmakers. It can accommodate 12 guests across five suites and flat out can reach a whopping 46 knots.
Rumour has it that Sussurro is now owned by his ex-wife by way of a divorce settlement, and is rarely used regardless as it is almost always docked in Antibes.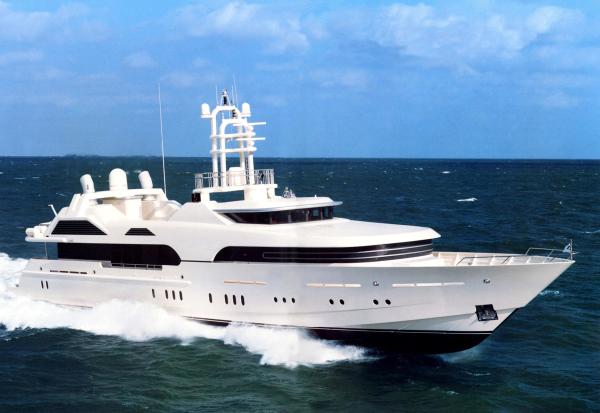 ECSTASEA – $154 MILLION
Ecstasea is one of the fastest large yachts around, with an impressive 43,000 horsepower at a length of 86 metres.
Built specifically for Abramovich, the vessel boasts room for 14 guests and is staffed by 25 crew. Room for two helicopters was also a design requirement, but the Russian didn't have ownership of the superyacht for long, selling it on to the Crown Prince of Abu Dhabi in 2009. Currently, it is believed that Pakistani billionaire Alshair Fiyaz is in possession of the yacht.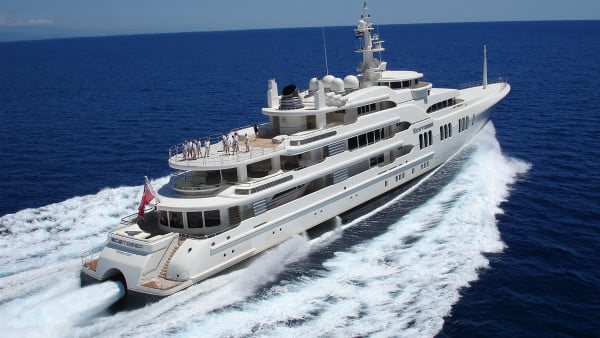 LUNA – $386 MILLION
This 115-metre monstrosity boasts dual helipads and was built by Lloyd Werft at Stahlbau Nord Shipyards. The world's second largest expedition yacht, the LUNA was sold to Abramovich's friend and Azerbaijani billionaire Farkhad Akhmedov for 240 million Euro in 2014.
---
---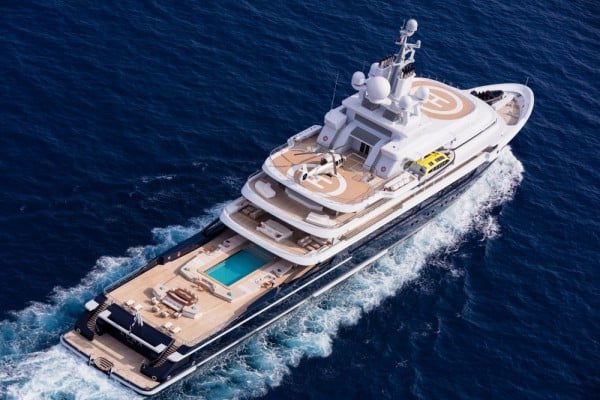 PELORUS – $386 MILLION
Clocking in at the same length and a very similar price tag, the Pelorus was built in 2003 by Lurssen and was briefly owned by a Saudi businessman before being sold to Abramovich the year after.
Optimised for long distance cruising, the Pelorus is without a doubt the sleekest of the tycoon's line-up, with this vessel capable of 6000 nautical miles at 16 knots in a single voyage. Pelorus is now owned by Hong Kong businessman Samuel Tak Lee.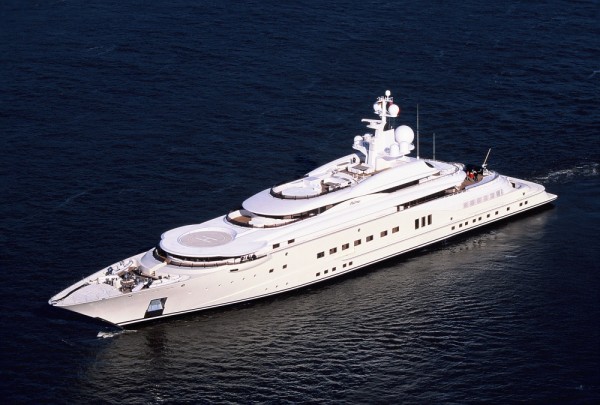 ECLIPSE – $643 MILLION
There's no way Roman Abramovich could part from his flagship superyacht and the world's largest by length at 163.5 metres. Known as the 1.5 billion dollar superyacht, Eclipse's original cost price was realistically no more than 500 million USD.
Built in total secrecy by Blohm + Voss of Hamburg to custom request from Roman, Eclipse sports bulletproof windows, an advanced missile detection system and a provision to escape via submarine located at the bottom end of the yacht. Bond villain gadgets aside, its other amenities are things such as dual swimming pools and 20 jet skis.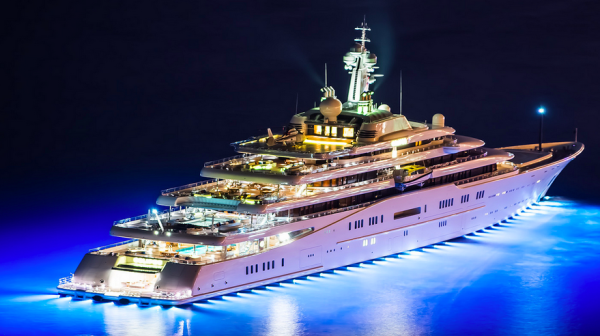 RELATED: Here Are 5 Of The Best Oceanco Superyachts Of All-Time